Part 1: LiquiMoly 12 hour
8th February 2013
It all happened pretty quickly. The call came in from Hughie that he had a spot on his team for the 2013 LiquiMoly Bathurst 12 Hour sports car race. All I can say is that that was about all the arm twisting I could resist...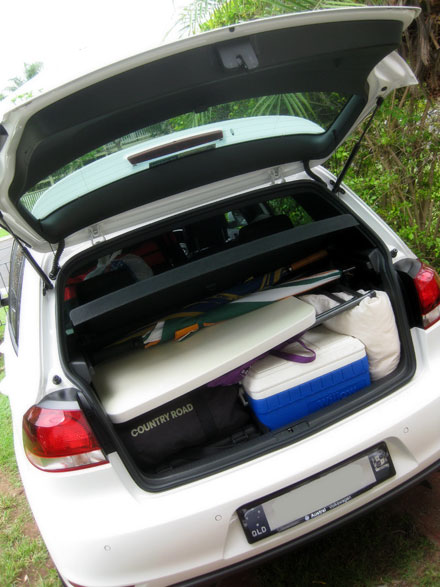 I met up at Danger's place to start loading up our camping gear early on the Thursday morning.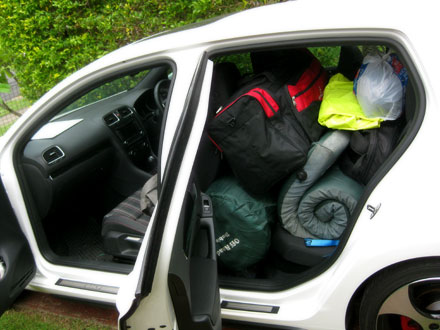 The Golf's never been on a road trip this serious before.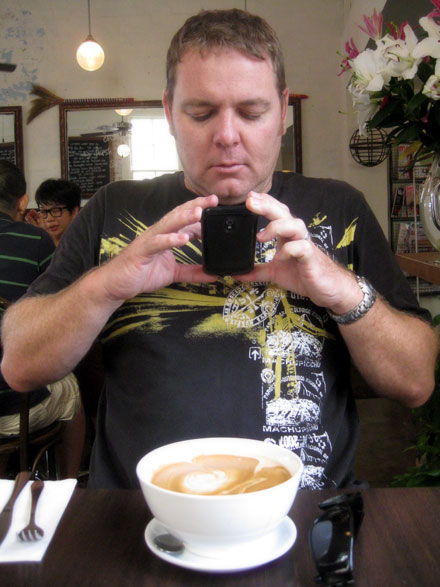 It was breakfast time once we had the car sorted and Danger needed a man-sized coffee to wake up. The plan was to four stint the trip down to our overnight stop at Mudgee.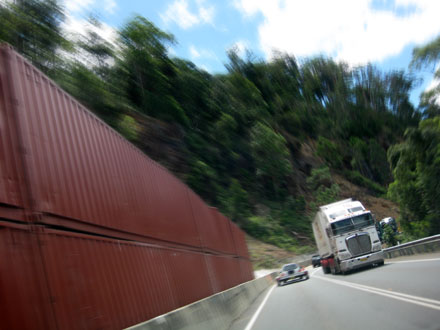 Danger had the first stint into Warrick.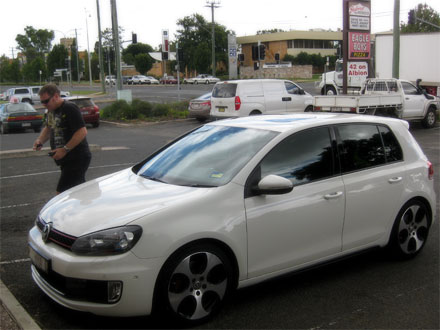 We broke for lunch at Subway.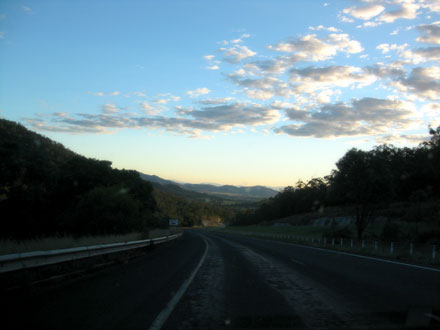 I took over for the second stint heading into NSW.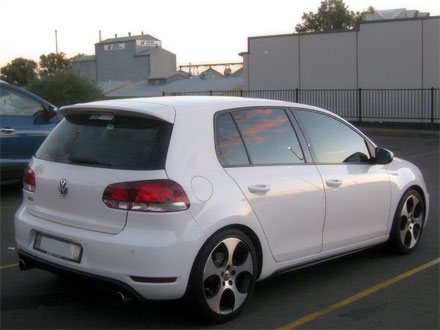 I wound up double stinting to our dinner stop at Tamworth.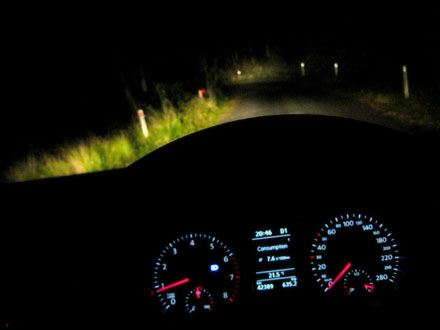 Heading out of Tamworth, we decided to ignore the GPS and take a Google Maps "short cut".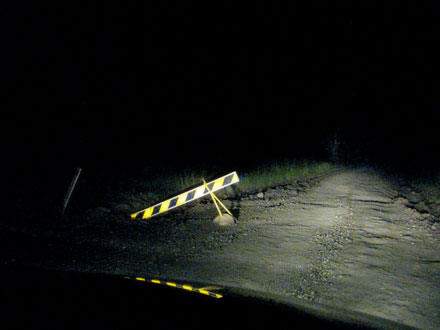 What had been cut was the surface of the road.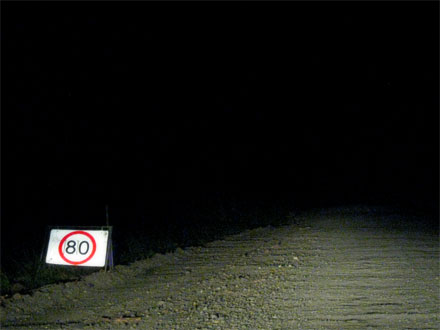 You could do 80 here, if you were had a WRC Polo R or if you were an idiot.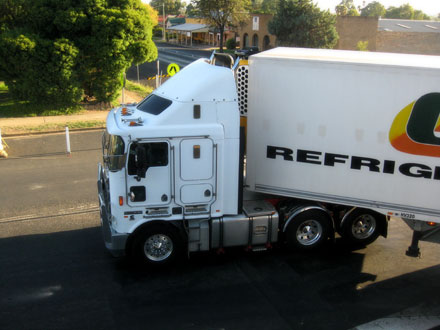 I was woken up on the Friday morning to the toots of big trucks rumbling past our balcony at the Oriental Hotel in Mudgee. I remember pulling into the hotel around midnight, and immediately passing out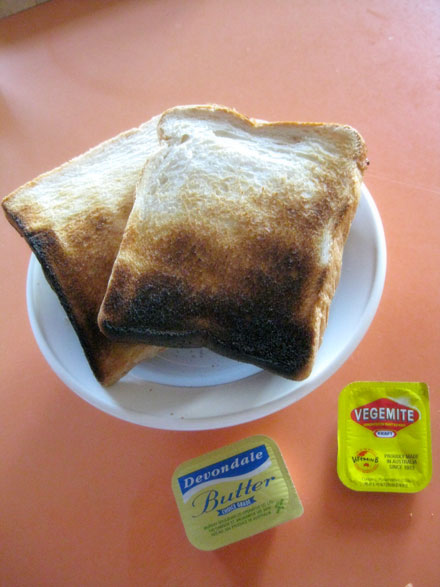 My toast was perfect when averaged.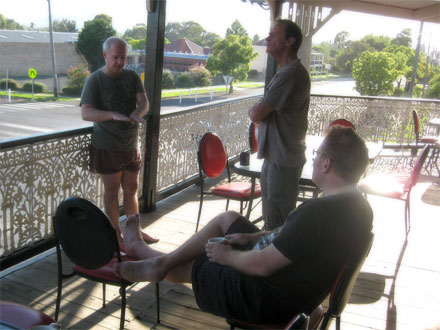 Hughie was talking about racing lines.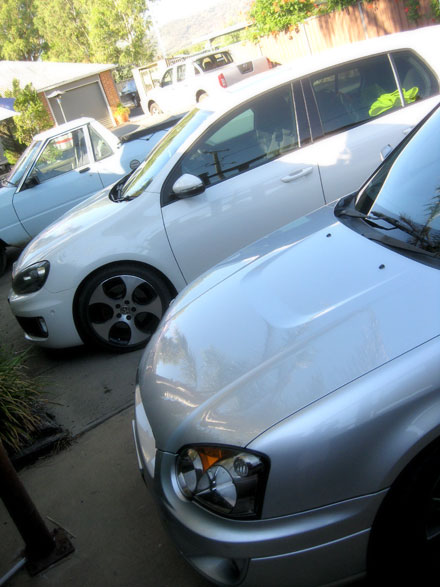 The Golf had a sparring partner for the run down to Bathurst.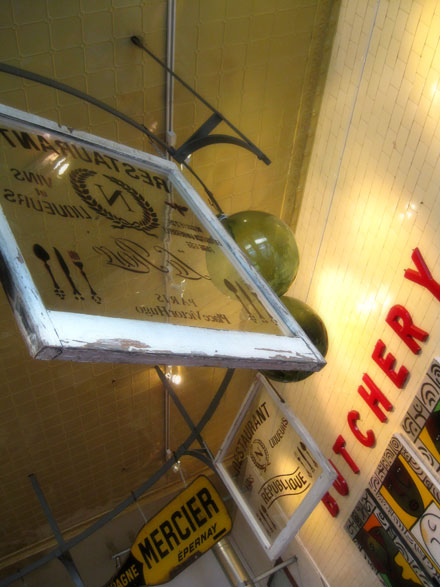 The proper breakfast was to be at the Butchery down the Mudgee main drag.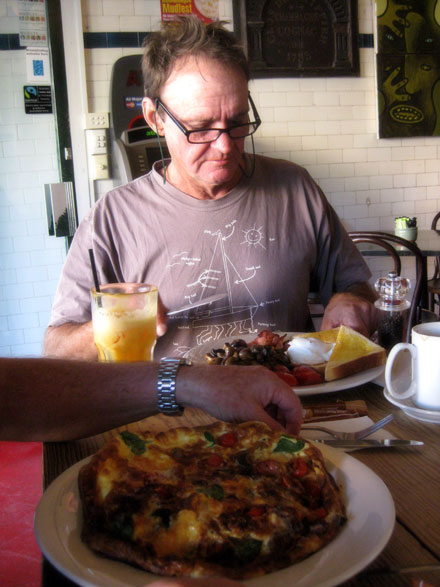 Ostrich egg omelette anyone?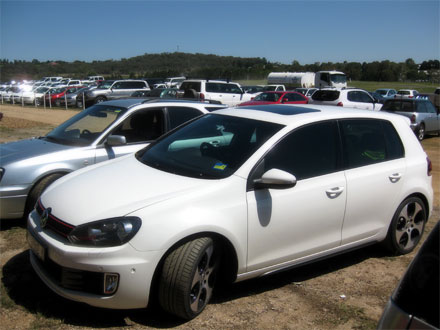 The Golf made it to Bathurst not long after.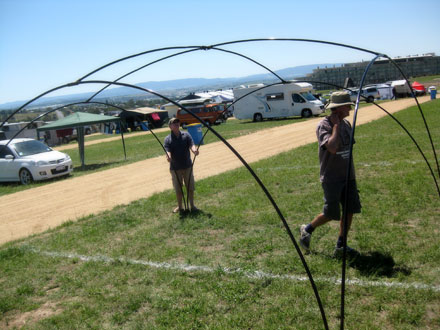 Once we found our spots, a layout for our two sites was drawn up.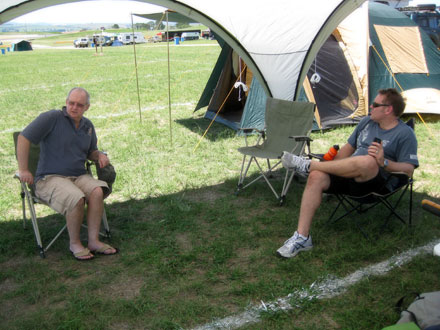 We were all set up around about lunch time.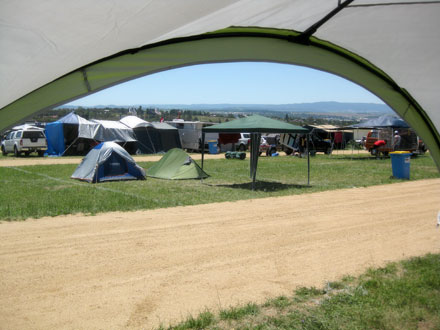 We already had some neighbours by this time.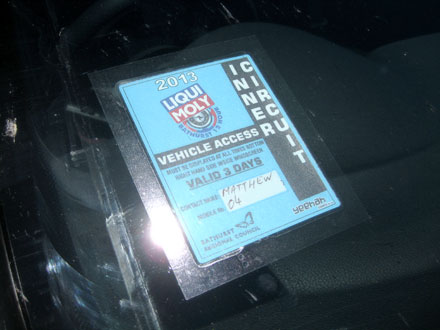 The Golf scored a temporary tattoo. I still haven't removed it yet.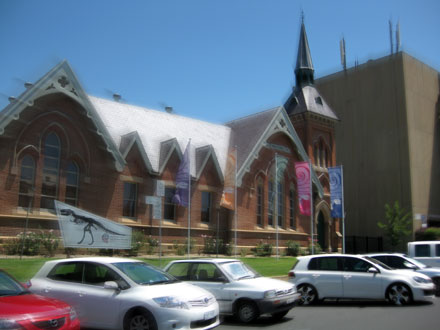 We headed into town for lunch.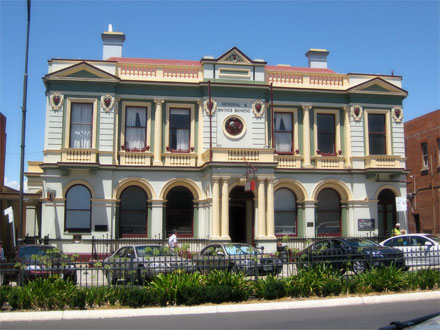 The Bathurst CBD had plenty of pretty buildings. I will have to spend more time in town next year.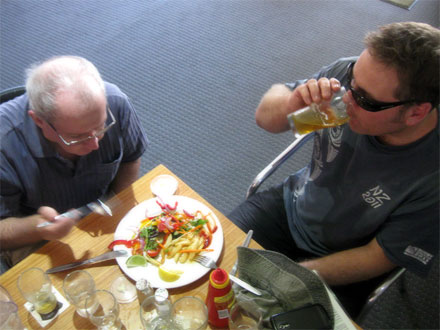 Lunch was at the Knickerbocker Hotel.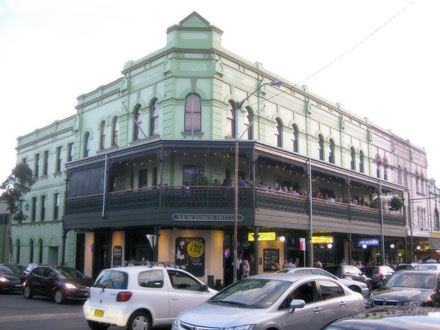 As soon as lunch was over, I was back in the car and headed back to my next destination- Sydney!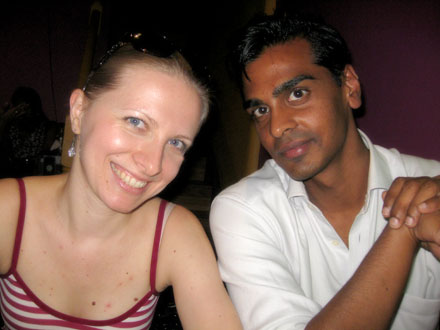 I met up with some of the gang in Newtown.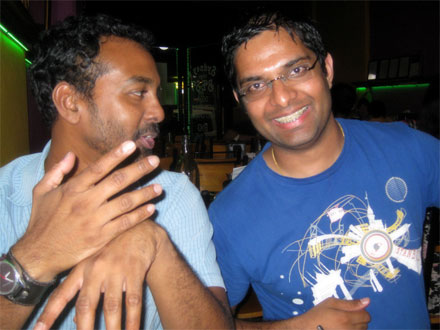 Kash was in first.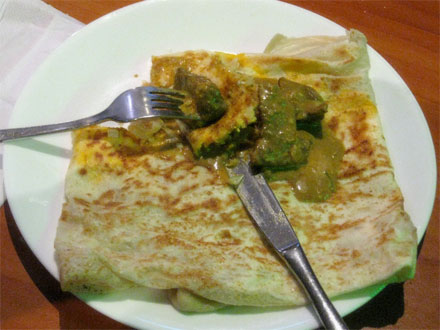 It was pratha time. I hadn't had these in a while...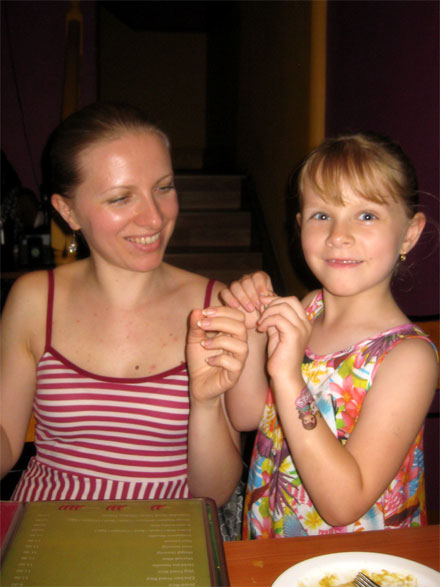 Em was buzzing about the table.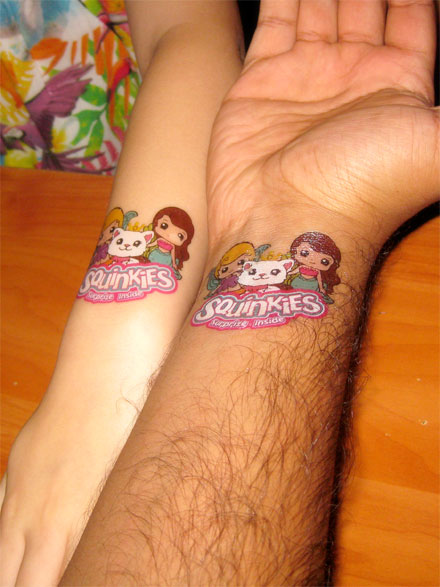 Cycle gap-ulla, she tatted me.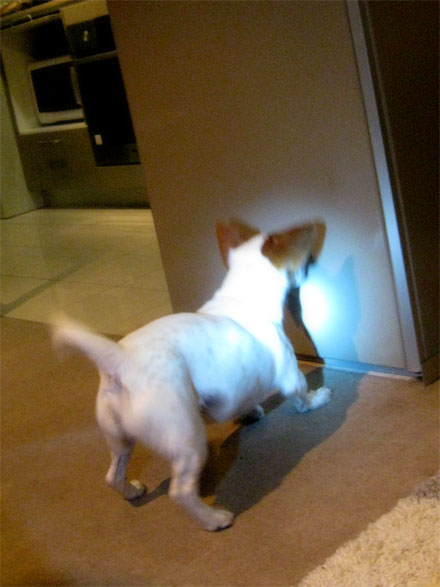 We retreated back to Erskineville after dinner to meet Tommy.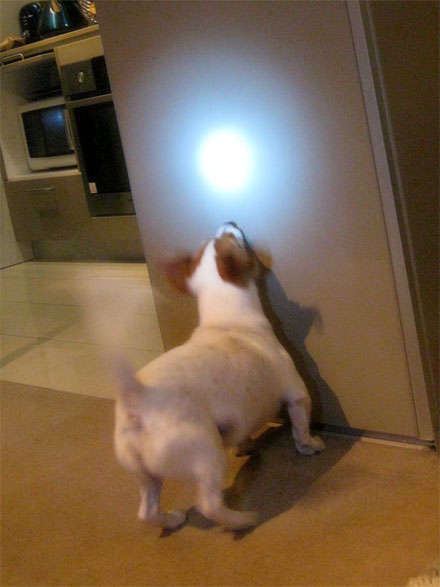 He had no idea where this amazing spot of light came from, but he was intent on catching it.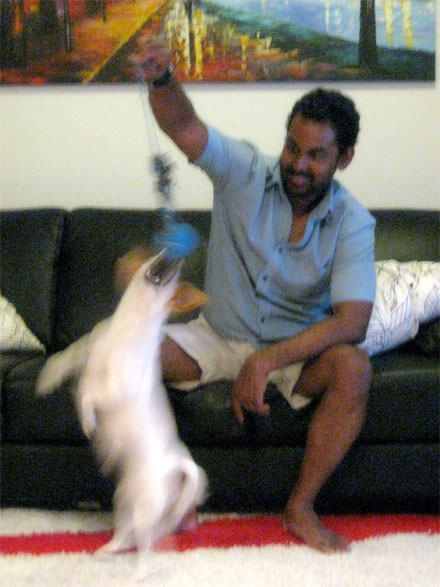 Once the torch, err, I mean, light was switched off, he chased more traditional things.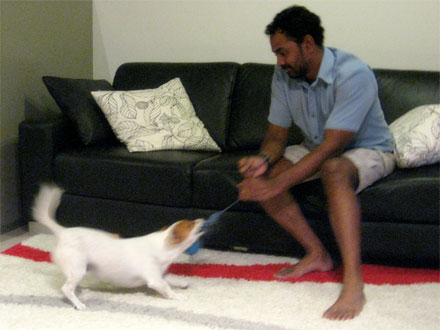 Tug-o-war.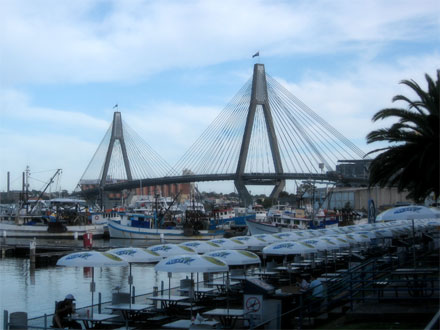 It was very calm Saturday morning in Pyrmont. The original plan was to head to the Fish Markets, but the yum cha place was closed.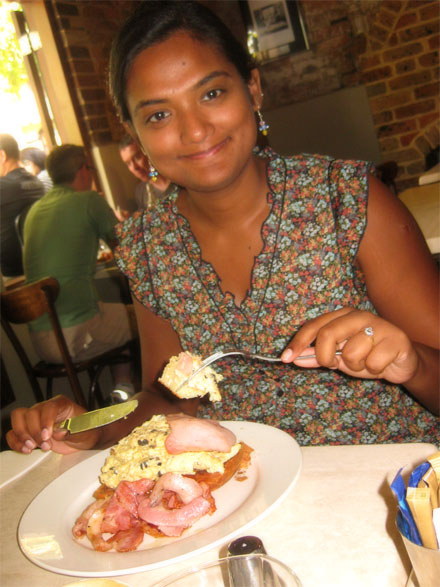 Uma had driven up from the 'Gong and we went for a more traditional breakfast.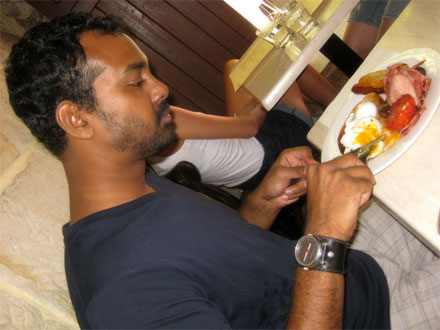 Kash was busy eating.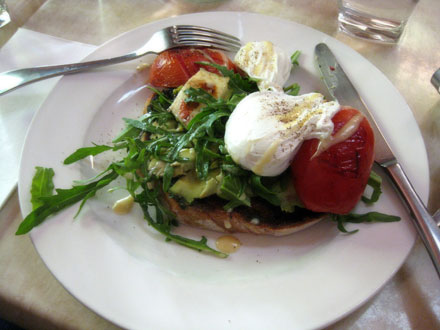 My standard holiday order.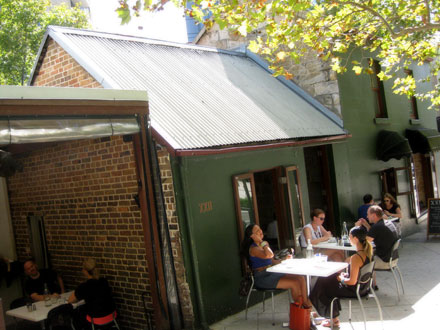 Cafe 22 was super.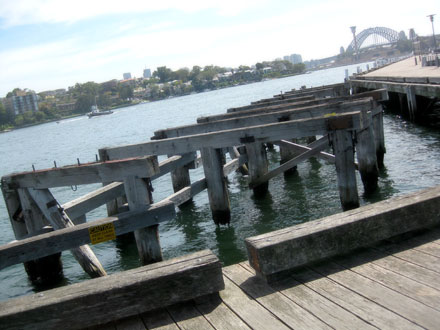 We settled breakfast down with a walk down to the water.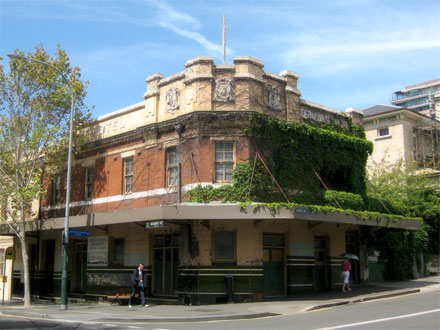 The inner west is a pretty place.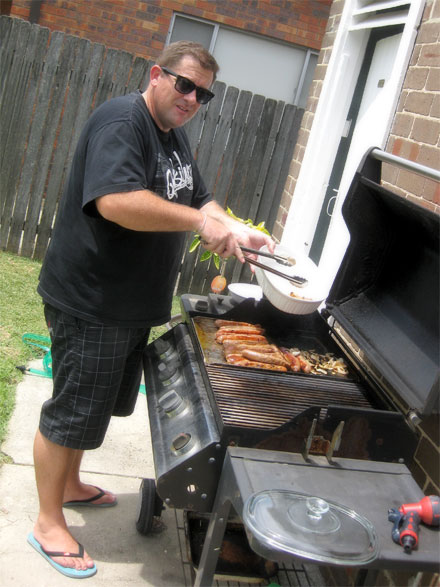 My next stop was to head a bit further west to Concorde and crash in on the Keayes' BBQ.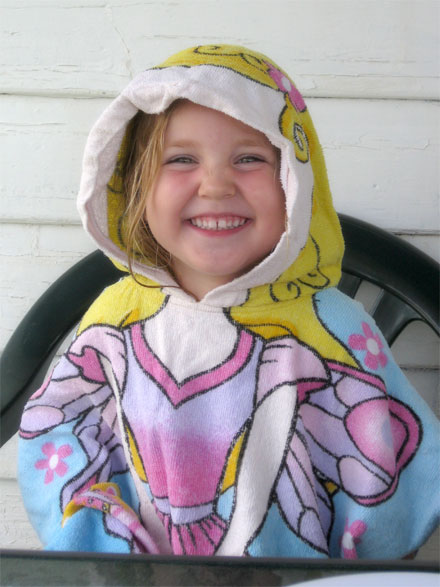 Zo-Zo rocked up as a fairy.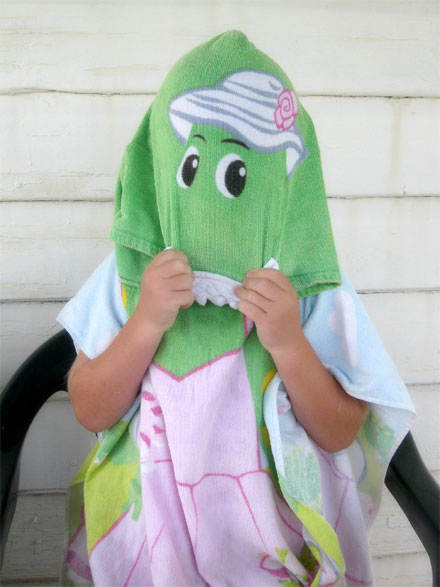 And who could this be?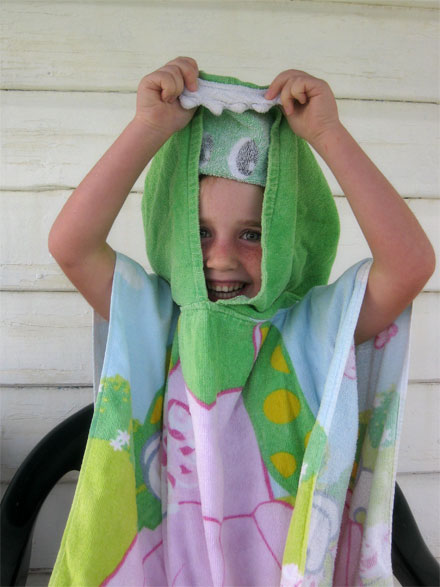 Ruby-Rubes was strangely shy that day.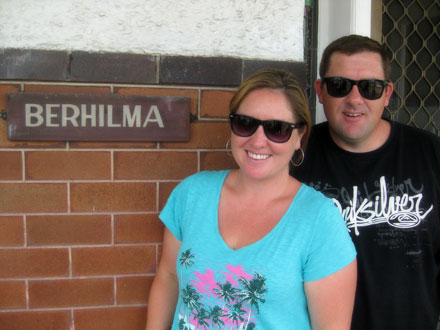 Amanda and Pete even had a fancy name for their house. After downing lunch, I was back in the Golf and headed to the track once again.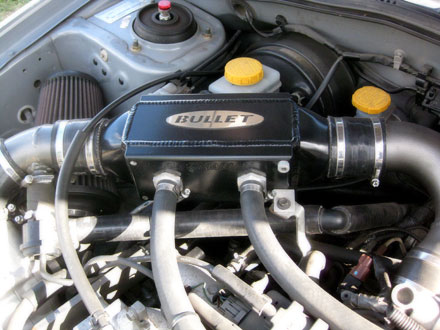 I got to check out Joe's custom supercharger set up in his Impreza.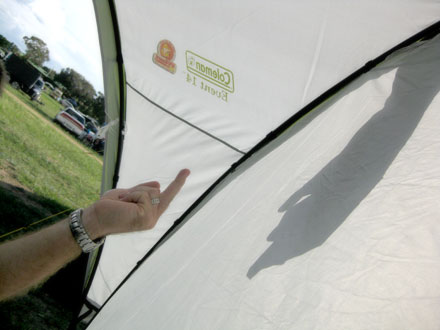 We had our own Cappella Sistina moment.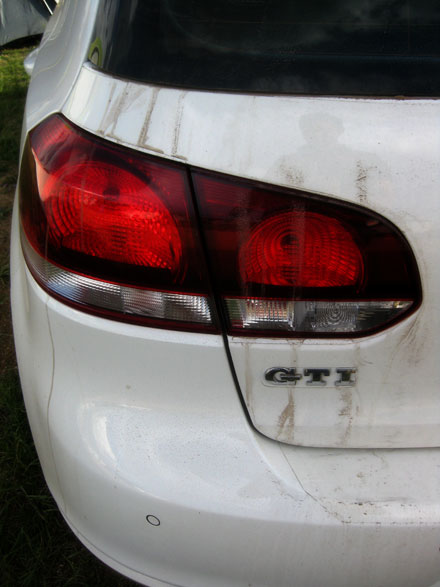 Self portrait.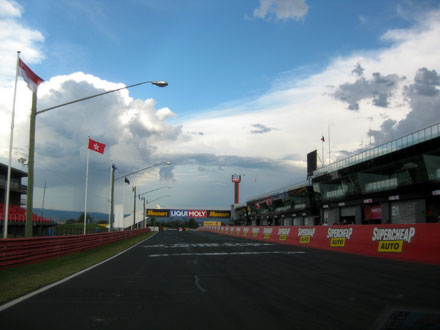 Once the track action was over, we got to use the front straight to head to town.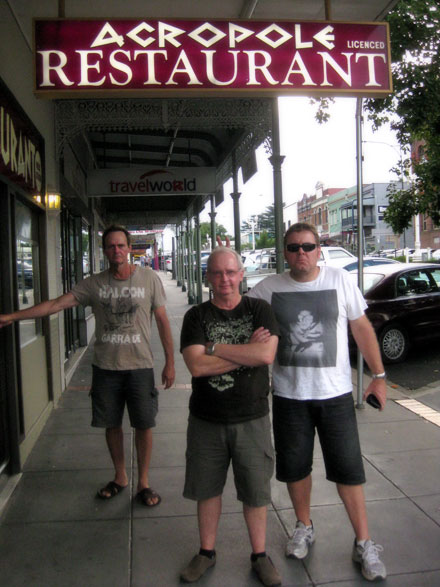 Can you tell that Joe was hungry.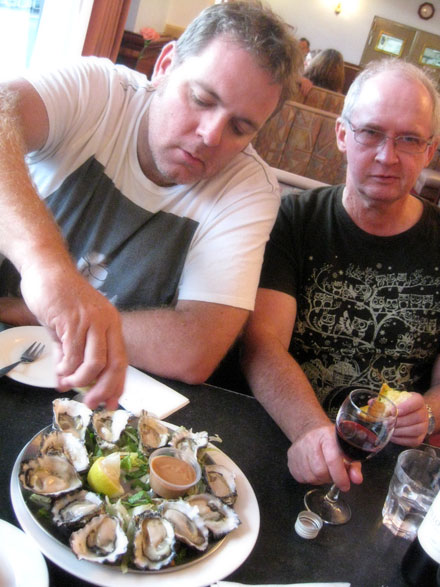 Dinner was epic... We were appropriately fuelled up for the big race.
To be continued...
THE PAGES
Curry News Network
Latest Entries
Report Archives
Latest Race Updates
Links