NYE Eve Pizza Party
30th December 2012
With everyone already having grand plans for New Yearís Eve, we had to get in a day early to see off 2012.
Perci has his hands full.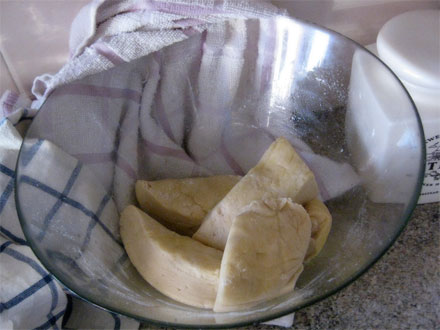 The dough was divided.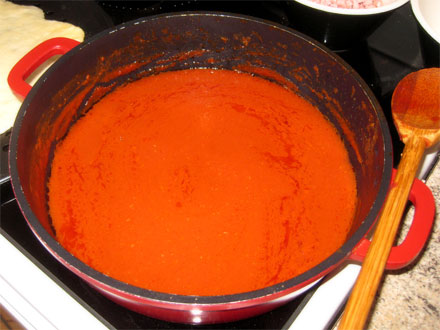 Thatís how you melt tomatoes.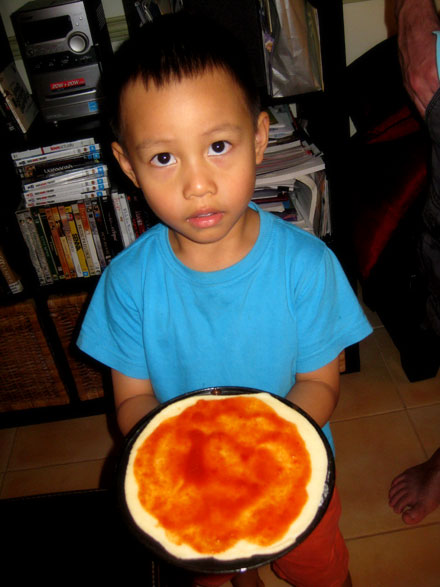 Don-Don showed off the base of his pizza.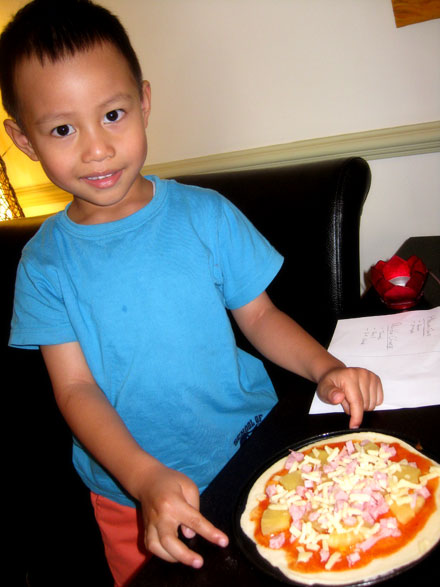 It wound up a Hawaiian.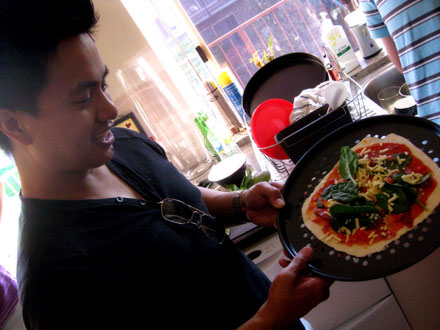 Perci put together a very green pizza.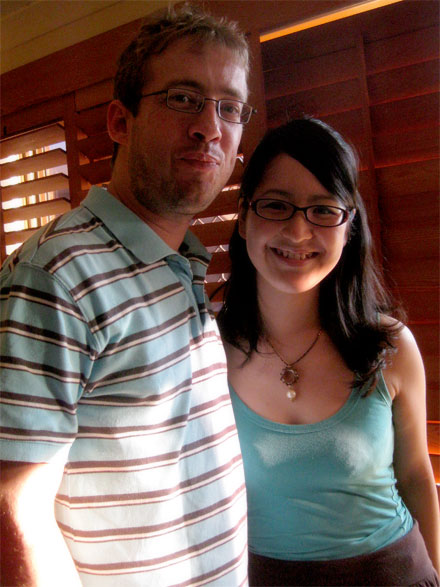 Jimmy and Kana doing the on holidays in the tropics look.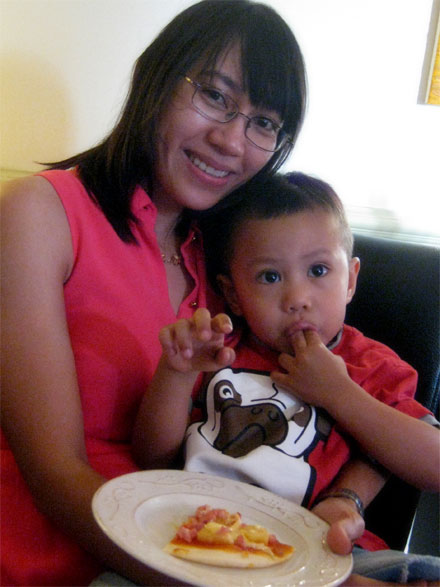 Ben was not sure whether he was hungry yet.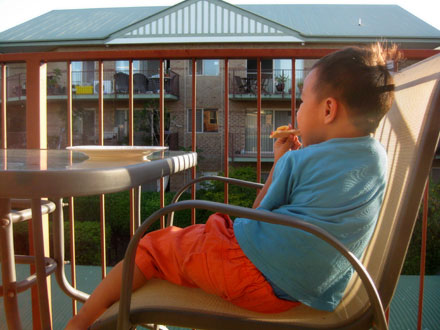 Don-Don had a quiet moment with his pizza.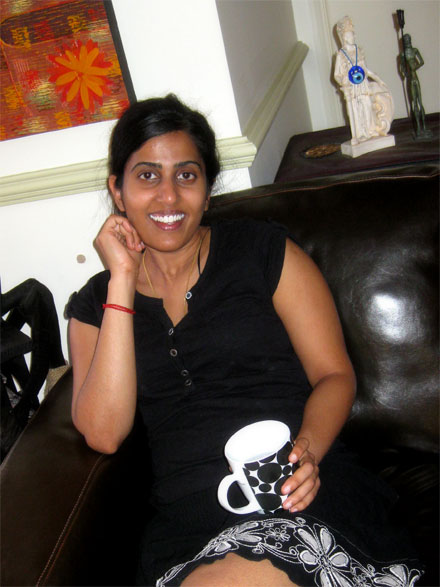 The missus sat down momentarily before the oven was fired up.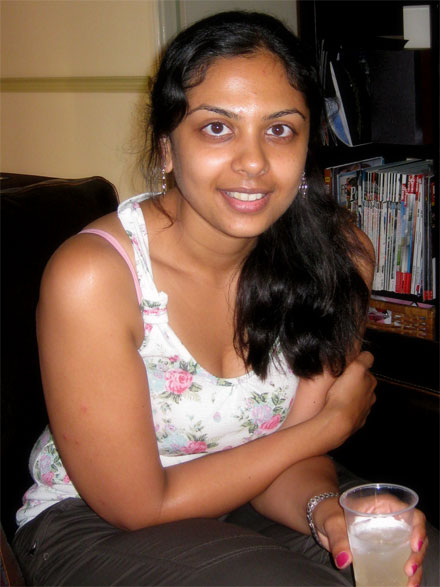 Asha tried to dodge the camera.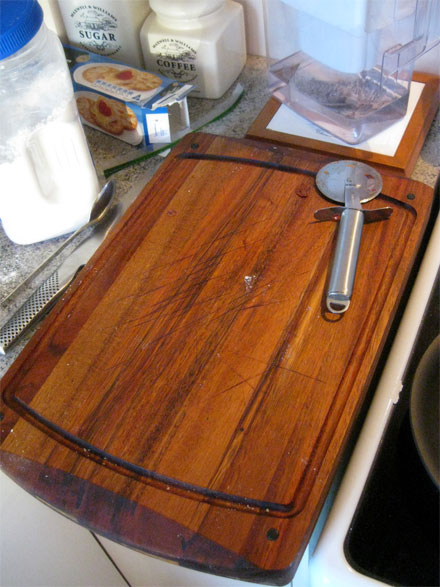 Has anyone seen the chopping board?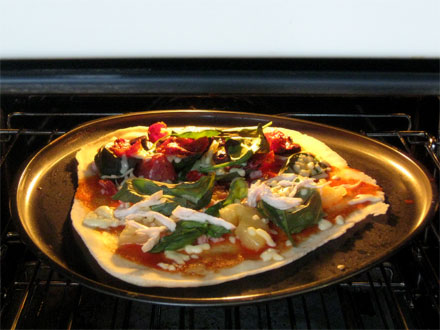 The first one in.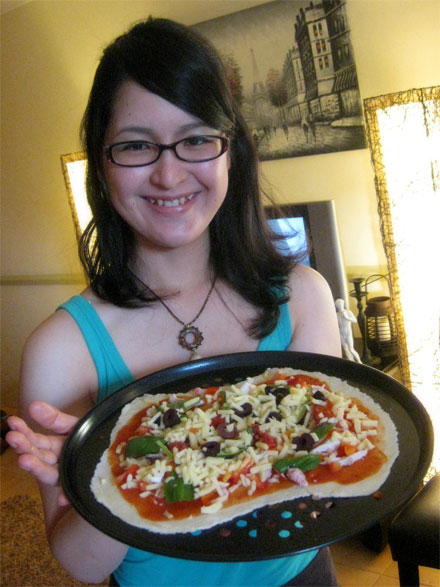 Kanaís pizza.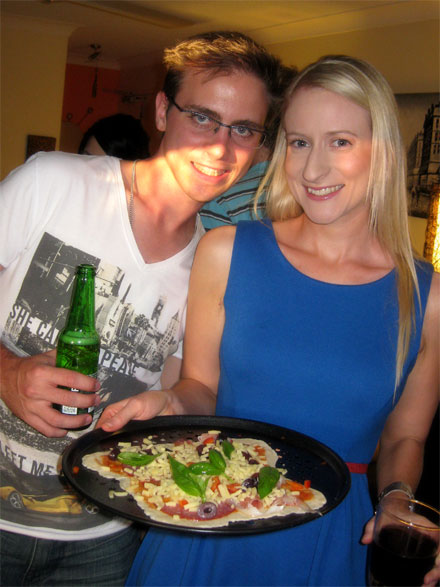 Clinton got in on the Stepharoni pizza shot.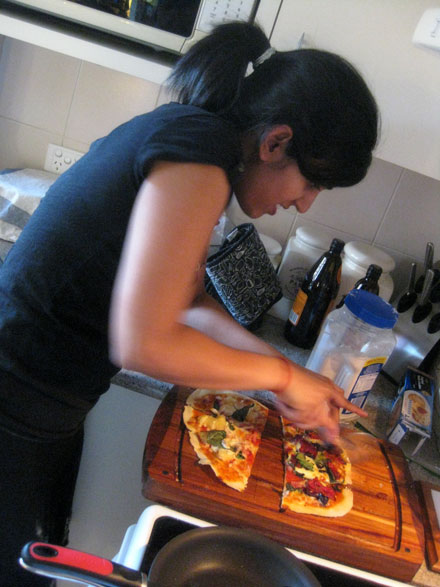 Renu worked my new pizza cutter like itís been with us for years.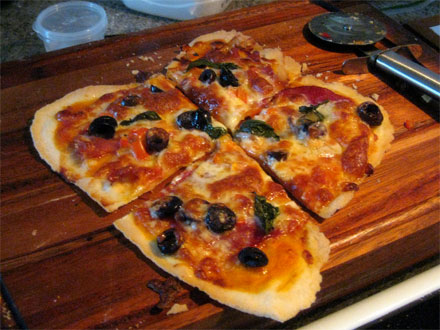 Chopped.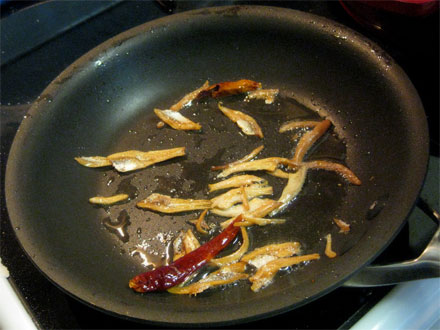 You canít have a pepperchovey pizza without fried anchovies.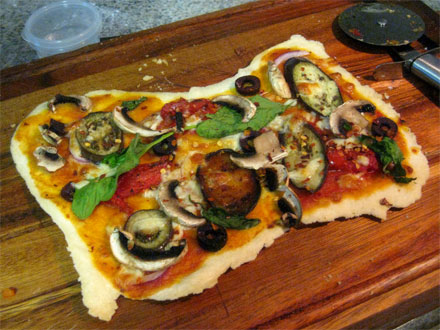 Asha used pesto at the bottom of her toppings.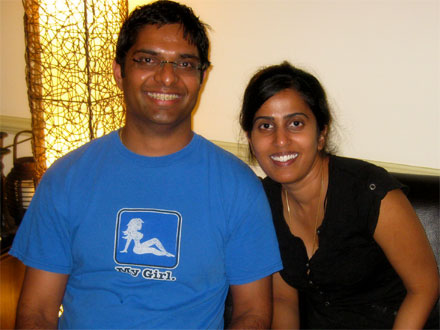 Renu and I.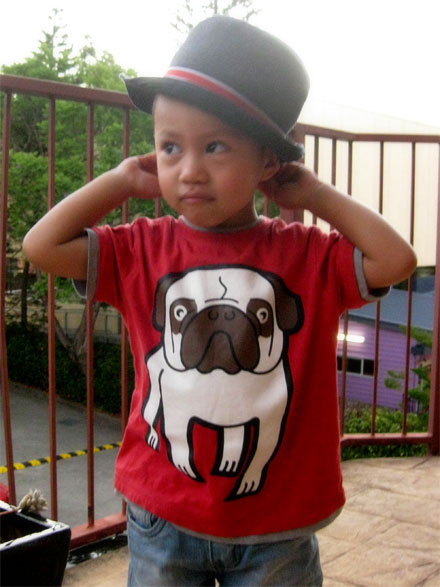 Ben took it easy on the balcony.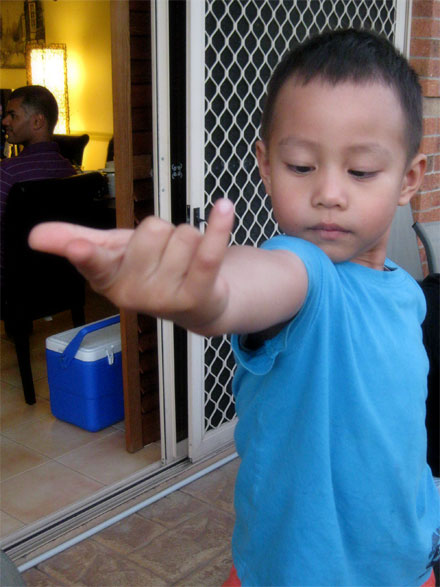 Don-Don thought that he was Spiderman.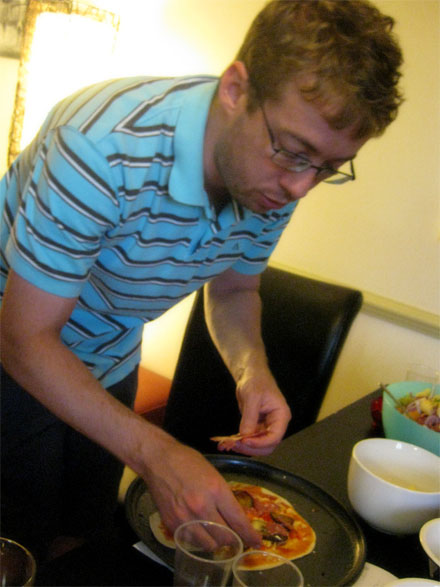 Jimmy at work.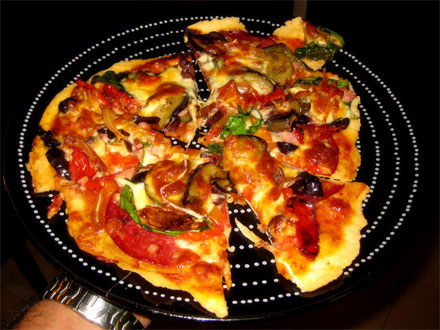 That one was mine!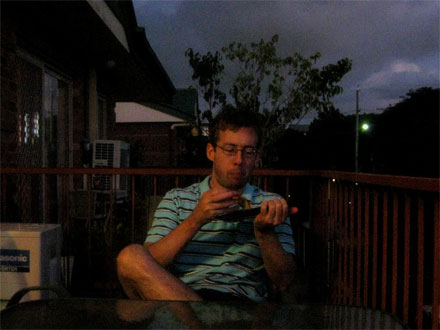 Jimmy playing the violin.
Kanaís mango roll went fast.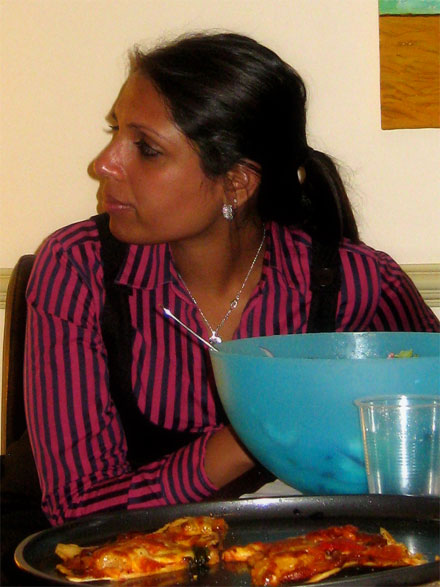 Vibs was in just before the kitchen closed.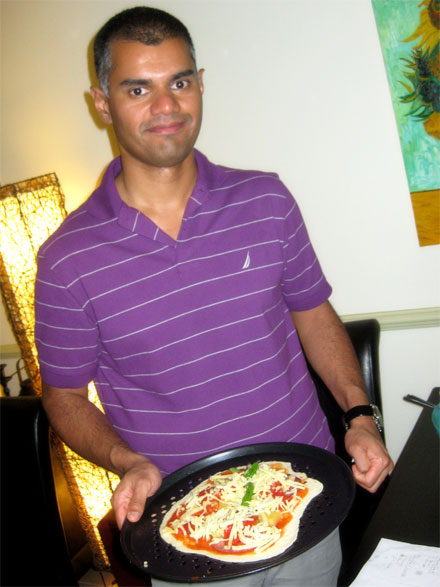 Nige had the last pizza.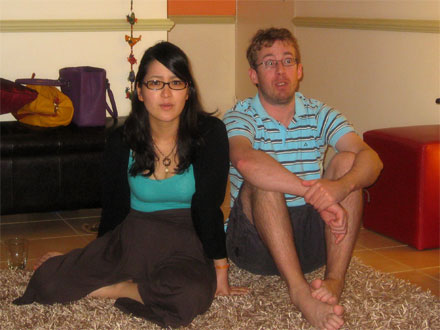 Jimmy and Kana played Trip Adviser.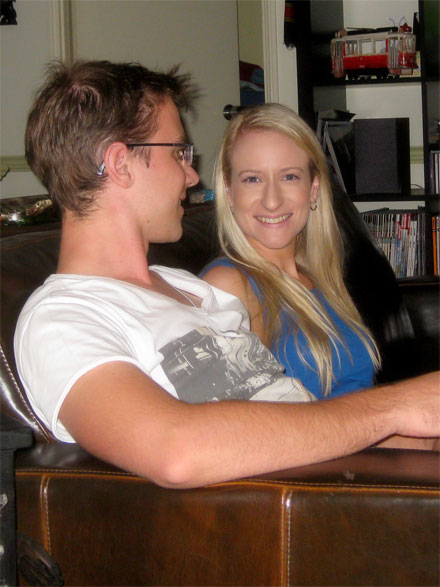 Contented customers.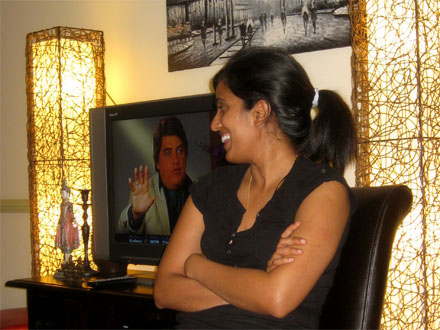 And how was the pizza at the end of it all? Matt Preston would have approved!
HAPPY 2013!
THE PAGES
Curry News Network
Latest Entries
Report Archives
Latest Race Updates
Links