Dom's Top 40
29th December 2012
Dom had been very sneakily hoarding up years... So successful was the scam, that heís how racked up 40 of them!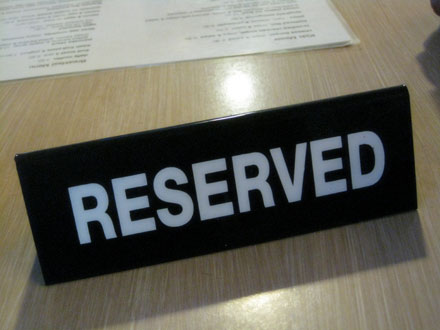 The table was all set for Domís first crack at being 40.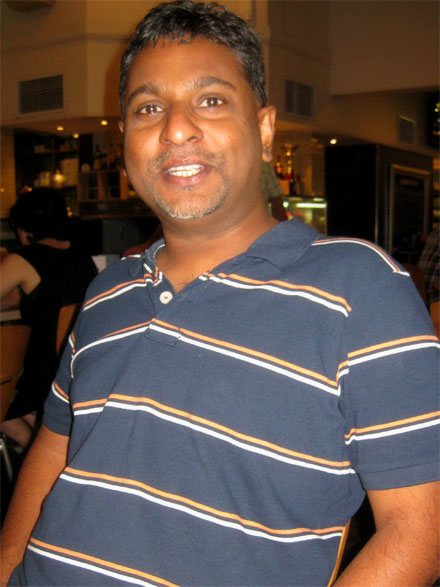 That was Dom telling me not to take photos.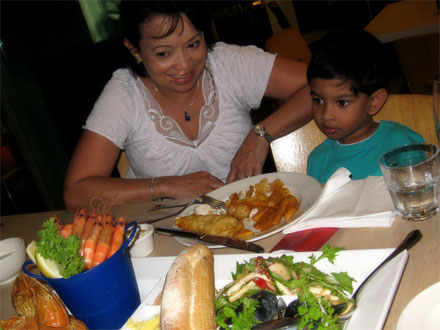 Aiden checked out the prawnsí eyes.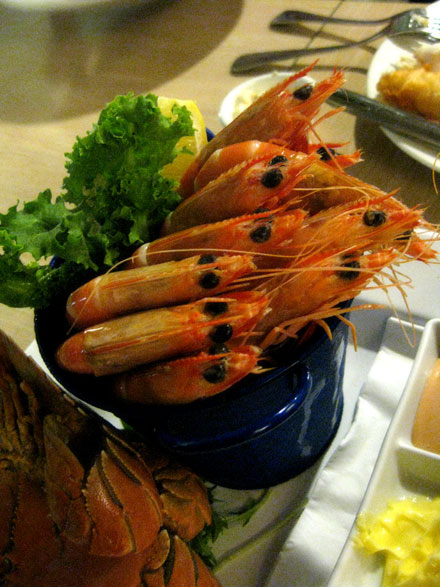 They seemed to be alive and trying to jump out.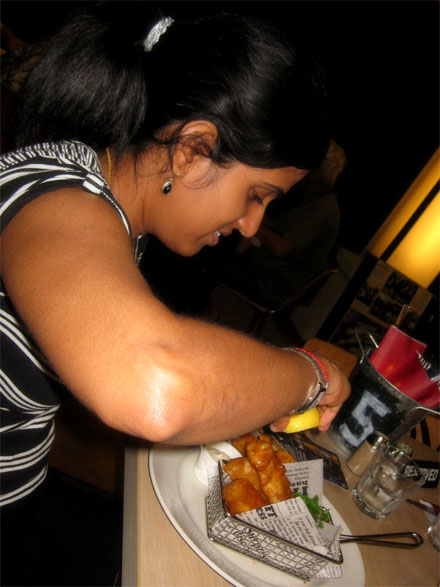 Renuís dinner was wrapped up in yesterdayís news.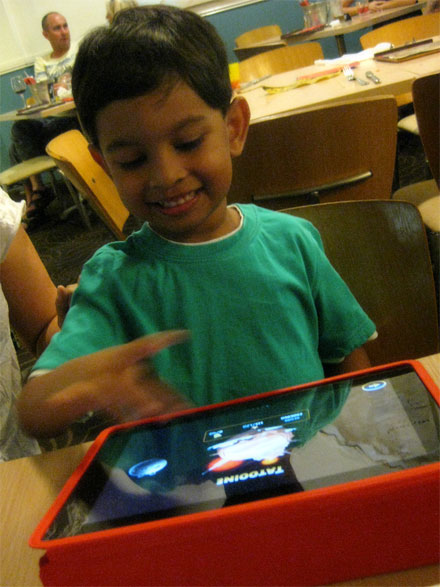 Aidenís birds were angry.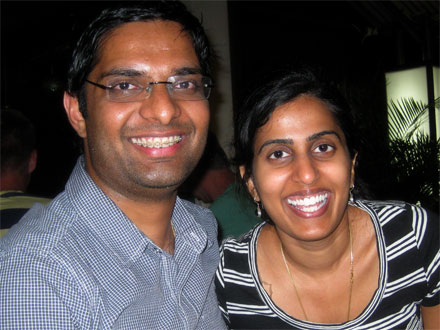 Renu and I.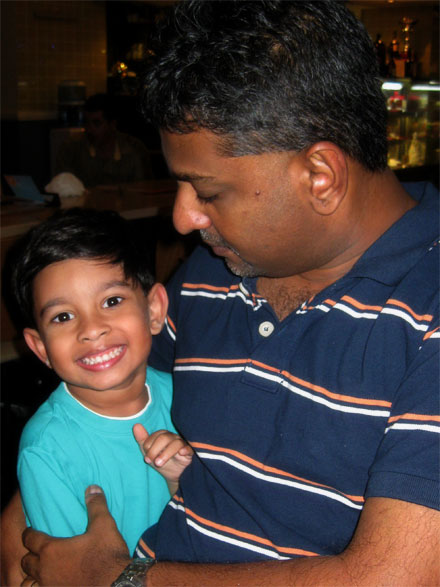 The boy came to tackle the birthday boy.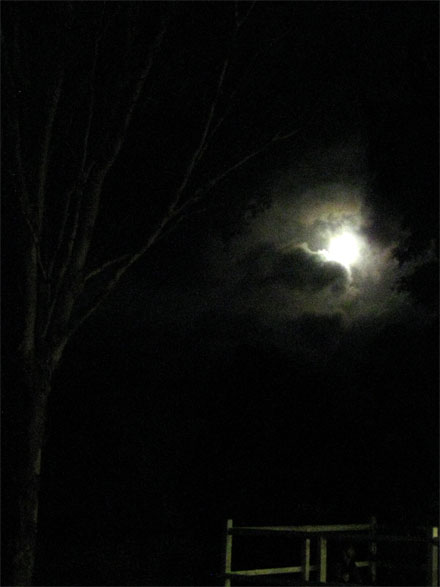 It was almost full moon that night.
No better time to visit the Full Moon Hotel.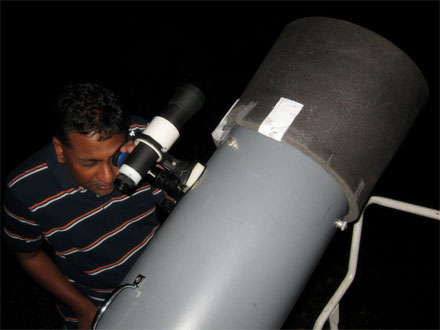 Some dude had set up telescopes adjacent to the pub and we got to check out Jupiter, the moon and couple of very bright stars.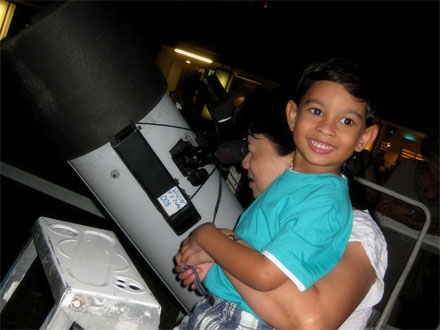 Evey looking at Jupiter.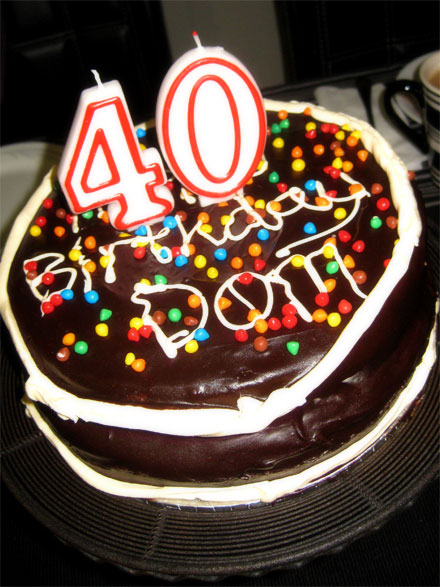 We headed back to Domís for the final ceremony.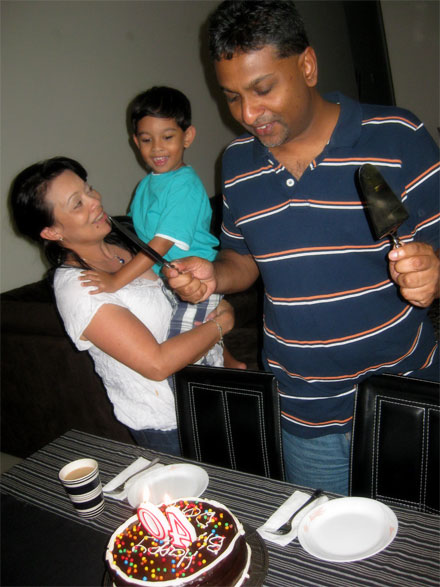 Making a wish.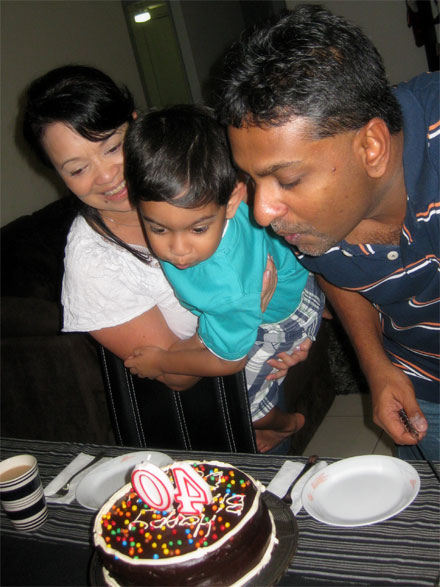 Altogether now!!!
WELCOME TO YOUR 5th DECADE, DOM!
THE PAGES
Curry News Network
Latest Entries
Report Archives
Latest Race Updates
Links