Cortina Clean Up
4th November 20120
Danger acquired his 1964 Cortina after a long period of hunting and the time had come to give it a proper clean.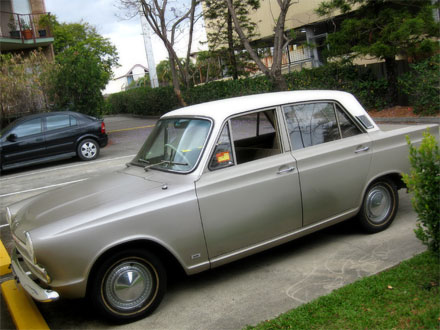 Any guesses on the last time the Cortina was washed?
The interior was well and truly covered in plenty of non-standard things.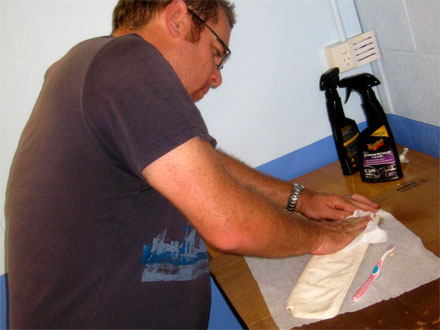 The first parts to have been pulled apart were the visors. These were a bit mouldy.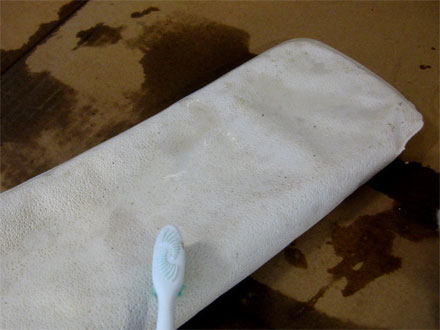 It's probably just the hype, but the result could have been better if we used Oral-Bs.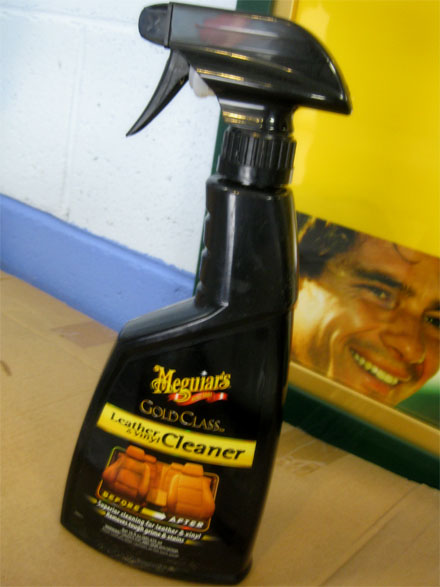 We went through plenty of Meguiar's products that day.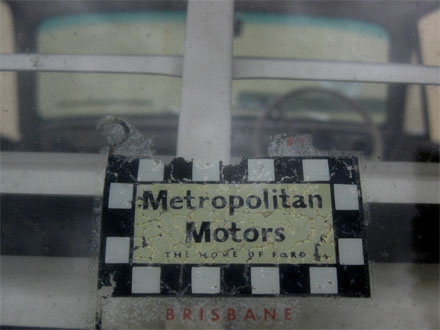 The Cortina was delivered by Metro Ford in Brisbane back 48 years ago.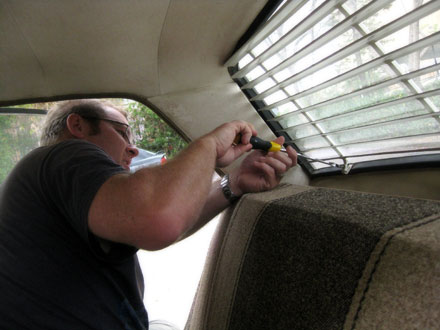 The rear blinds were out next to help with the cleaning of the glass.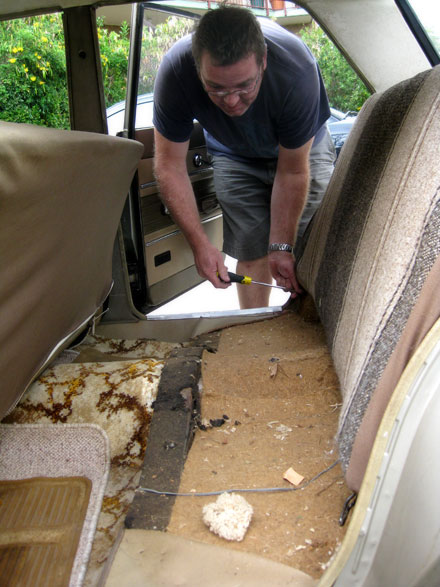 There was plenty of fuzz beneath the rear seat.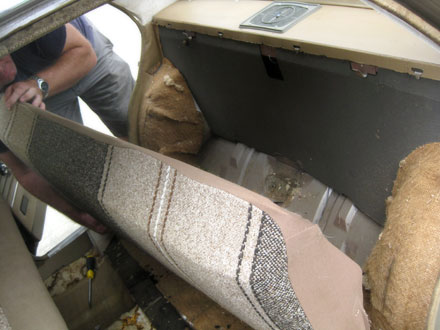 There was just a thin papery board behind the rear seat.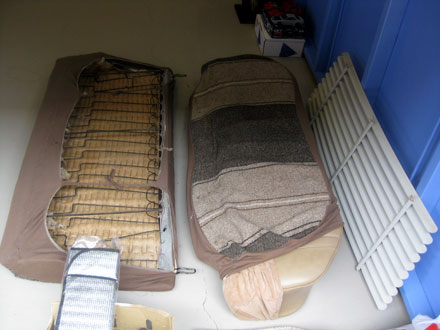 The garage floor was filled up fast.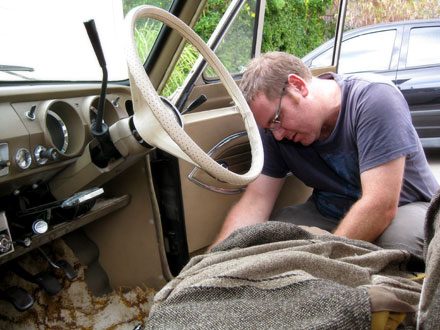 We had to work harder to get the front seats off.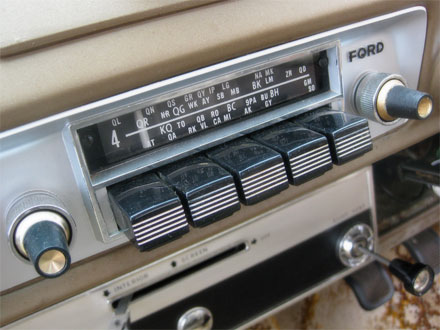 Clinton The radio came pre-programmed with various Brisbane AM radio stations.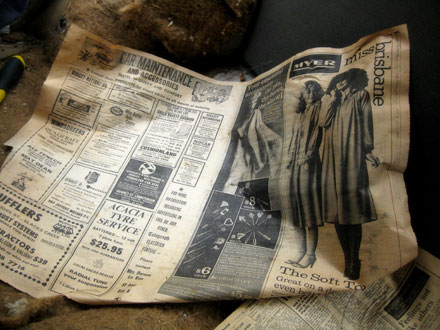 We found a Myers ad under the rear carpet.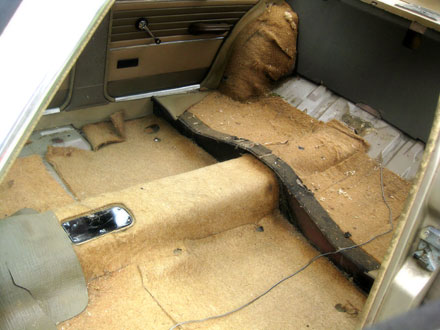 There was bugger all wiring in the car.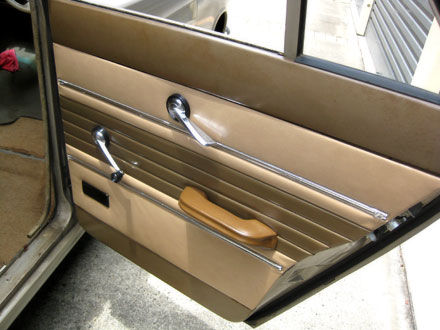 I worked a bit more Meguiar's Trim Restorer on the door cards.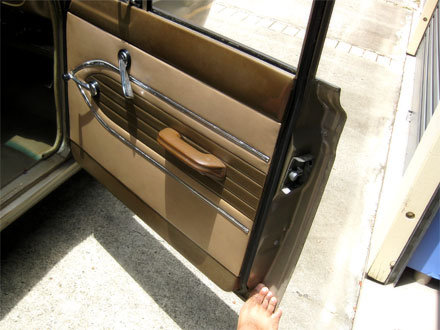 I can only imagine how much richer the colour would have looked originally.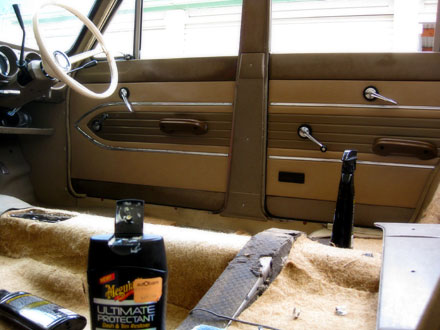 I was happy with the way the doors buffed up inside.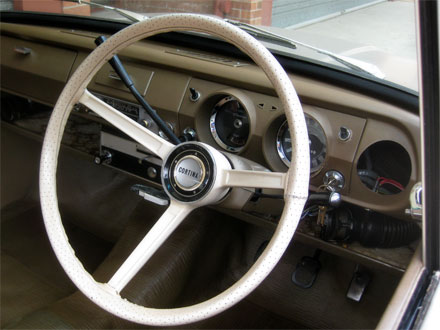 The leather on the steering was not standard and might need a re-skin at some point, but I did manage to get it looking mostly white again.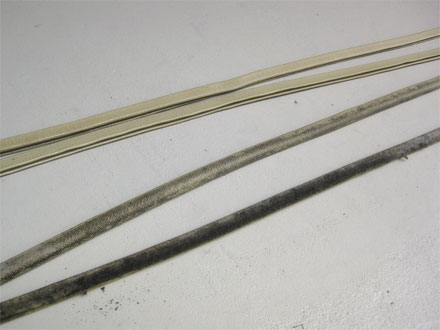 Danger managed to get the piping around the doors to look brand new again.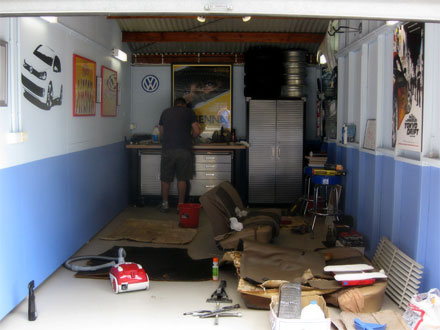 My garage was now officially cluttered.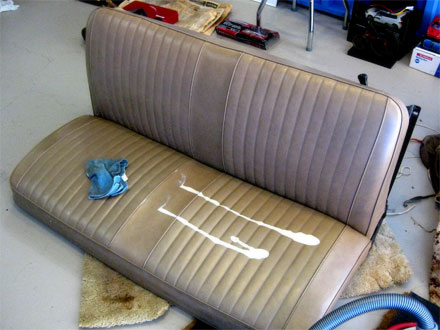 I hit the front seats with more Trim Restorer.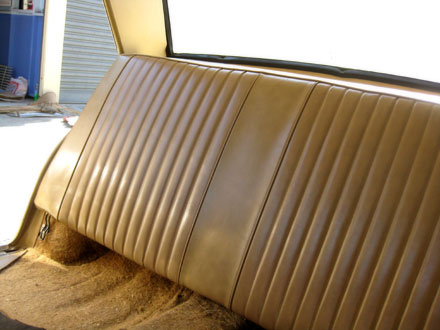 Once all the individual parts were cleaned, we started the reassembly of the interior.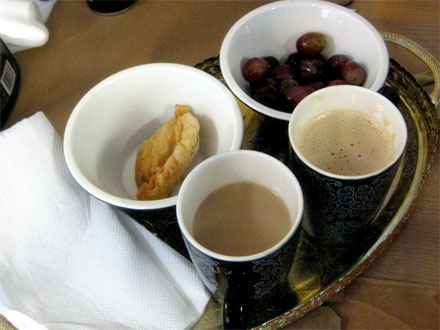 One should always pause for afternoon tea though.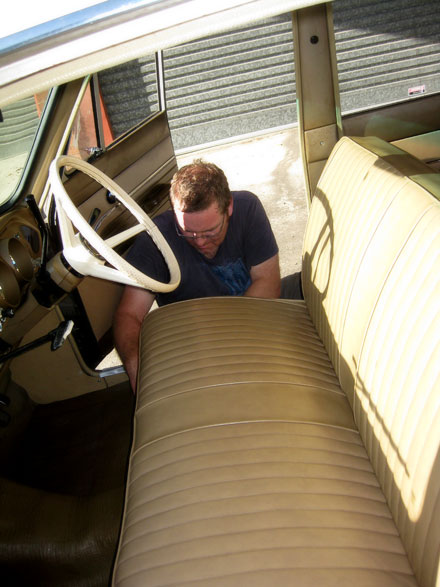 The front bench made the interior look less sparse.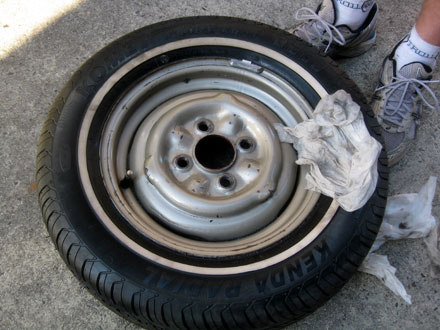 The tyres will need to be ditched for some stickier versions in the future.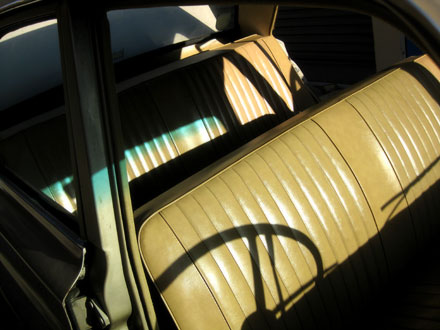 Shiny benches.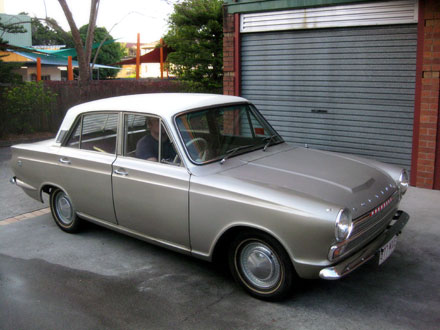 With the interior sorted, we were ready for the wash.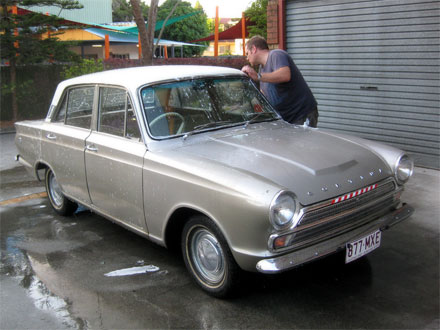 Using the hose was quite a delicate operation as we dodged around leaking rubbers and flaking paint.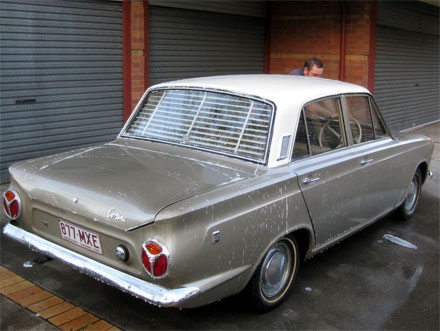 The paint had long lost its gloss coat and had a sense of being middled aged.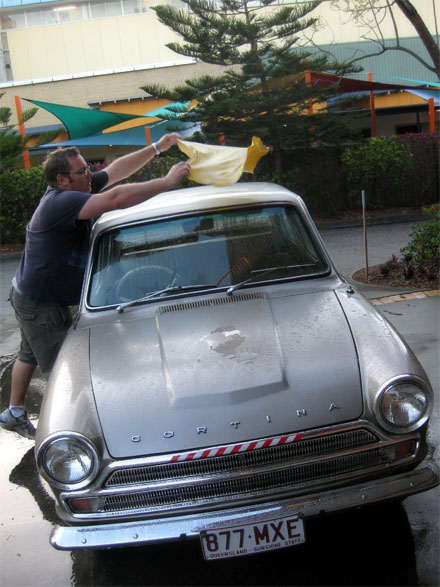 We couldn't get the sticker in the front off.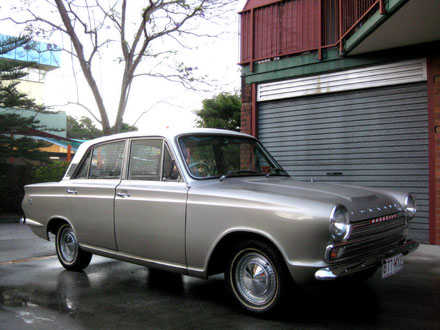 Who's going to second the motion for lowering the Cortina?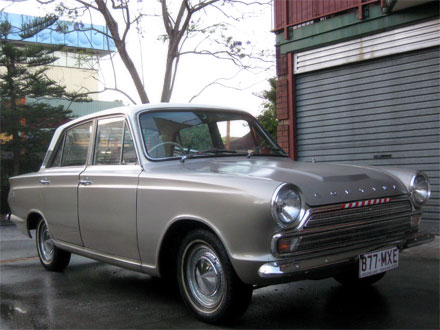 The grille has Ford DNA infused in its design.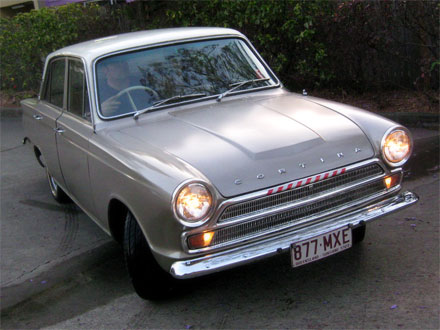 And once sufficiently squeaky, it was time to get the Cortina back on the road again!
THE PAGES
Curry News Network
Latest Entries
Report Archives
Latest Race Updates
Links