PCQ Concourse
23rf September 2012
Ormiston House was once again open to an automotive concourse. This time around, it was the turn of the Porsche Club of Queensland to put on a show.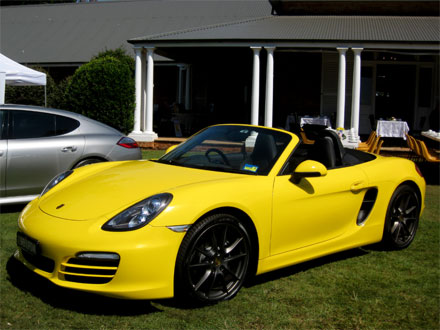 After years of producing very soft looking roadsters, Porsche have finally made a bloke-worthy Boxster. The Porsche Centre must have slapped this on display as I have not yet seen any of these on the road.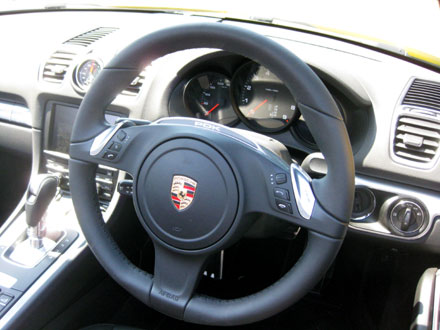 The interior was set up like a 911.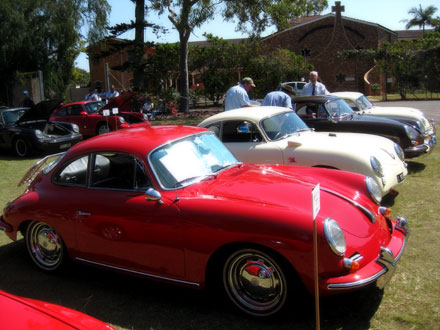 Getting back to where it all started. Amongst the oldest Porsches on display were the 356s.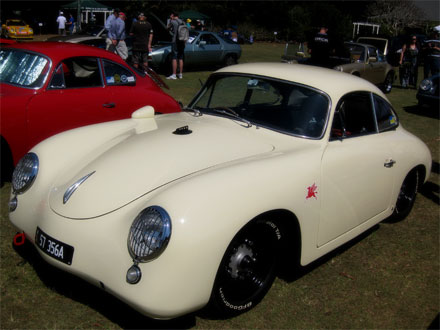 This was one of the cars we saw head down to Kyogle during the Spring Cruise.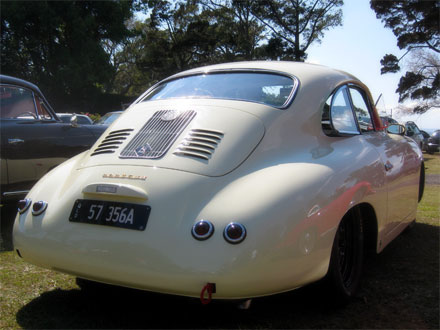 This must be a í57 model.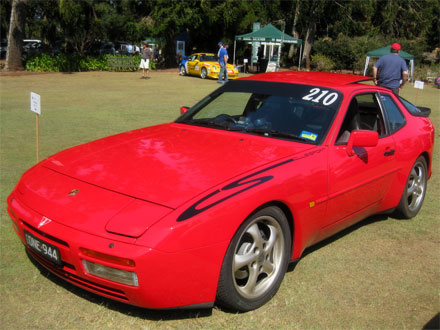 There were a handful of 944s and this one was at the hill climb the day before.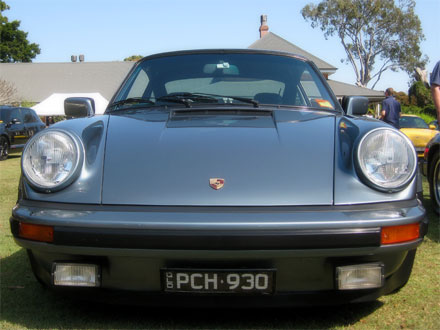 This 930 was stunning. I was not sure if had been resprayed, but the paintwork was in very good condition.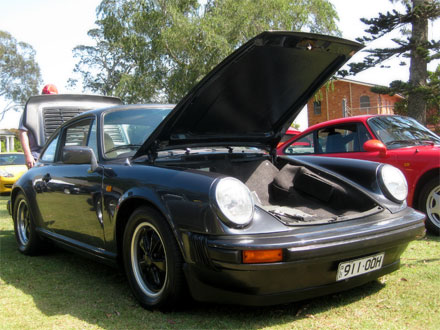 Another unmolested 930.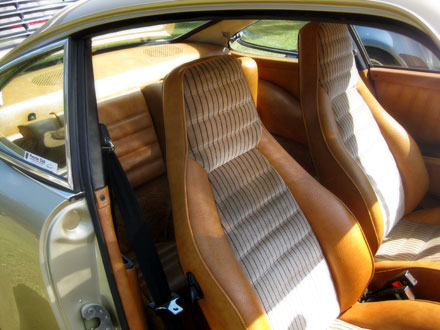 The interior of my car-of-the-show.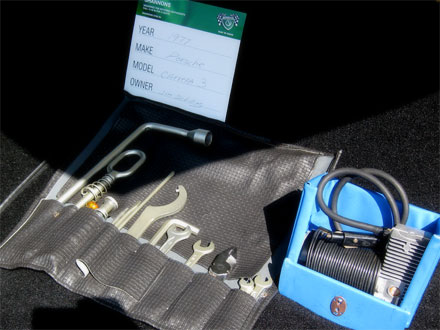 This 911 had been restored over 5 years and came complete with the kit normally found under the bonnet.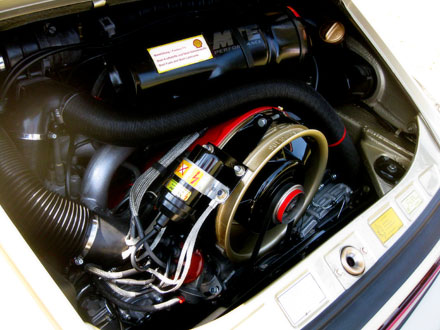 I can only assume that the engine can be turned on if required. There was zero dust in the engine bay.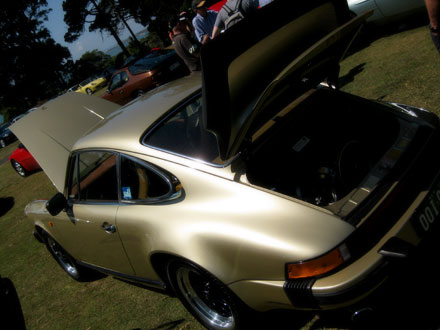 The car was stunning and stood out amongst all the other Porsches.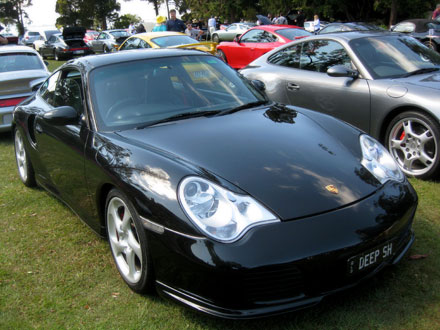 The 996s just donít look like a Porsche. This was a Turbo, but there was no sense of drama about it.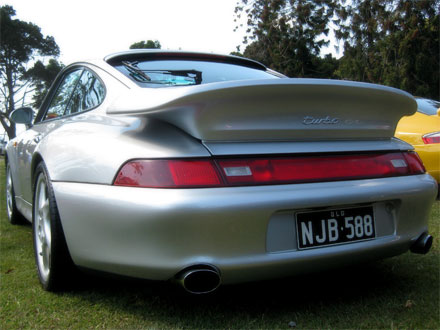 The 993 Turbo on the other hand was far more extroverted in its styling.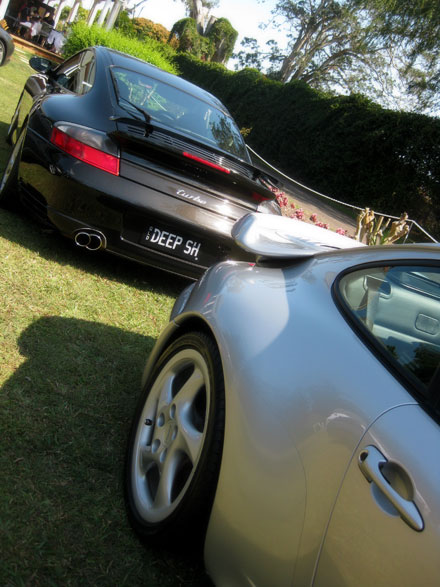 Does this make my bum look big.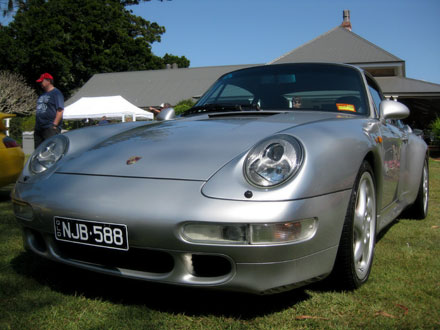 This would have been my #2 pick after the gold 930.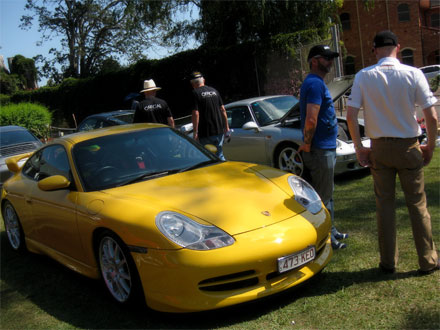 The 996 GT3 looked less offensive than the garden variety 996 Carreras and Turbo.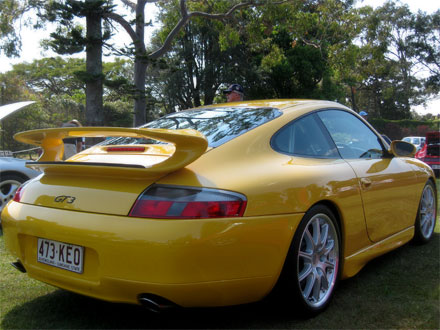 I can see myself in this...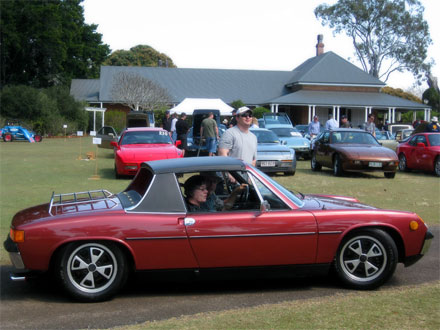 This 914 was absolutely beautiful. It wasnít entered in the concourse, but it should have been.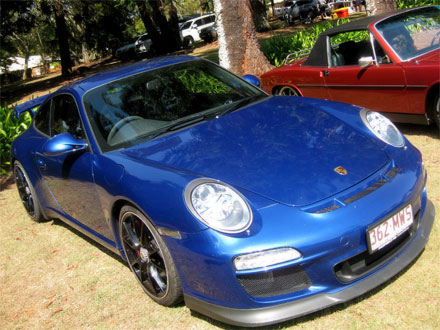 A modern GT3.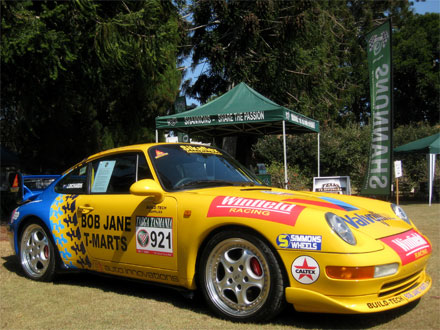 Jim Richardsí 1995 Australian Production Car Championship winning 993 RSCS looked silly with its 1001 aero addenda.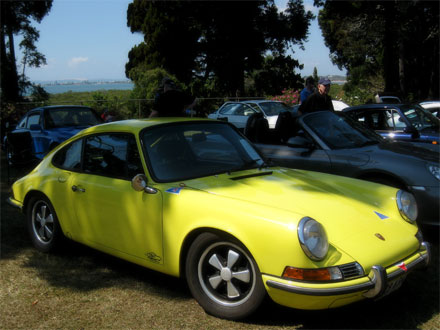 This race prepared 911 caught my attention in the membersí carpark.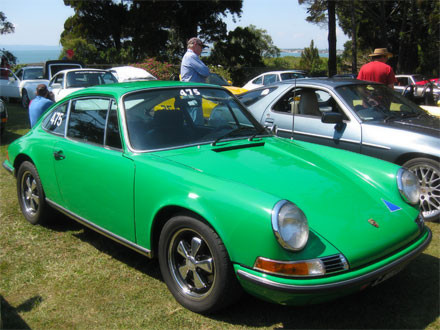 And not far from the action was Mr. Tís green number fresh from its Australian motorsport debut.
Overall, the PCQ show was quite low key in contrast to the Mercedes Club Concourse I went to a few years back. Though there were standout cars, many owners barely washed their cars prior to the event! What was disappointing was that the owners of the ultra rare and/or top of the line models were a no show...
THE PAGES
Curry News Network
Latest Entries
Report Archives
Latest Race Updates
Links