VWDCQ Action Day
9th September 2012
Having been a VW driver for over 2 years, I finally got around to checking out the Volkswagen Drivers Club of Queensland's Action Day at Manly.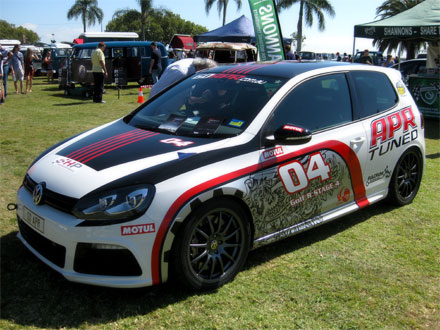 Being a watercooled driver, I was immediately drawn to the Harding Performance Stage 4 Golf R.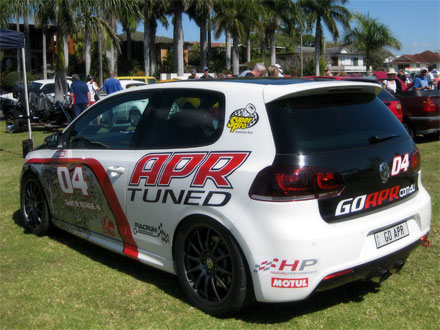 This car took out the 2012 Motor magazine Hot Tuner Challenge for the sub-$75000 category.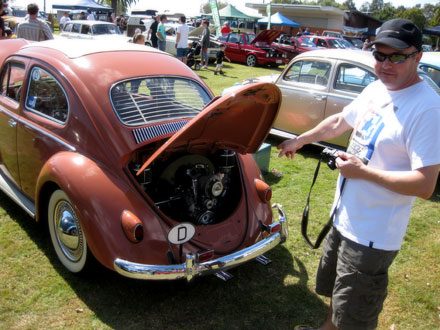 Mr T pointed out that it's stupid to run twin carburettor set ups in beetles.
There were lots of beetles about, so I can be discriminating in what I show.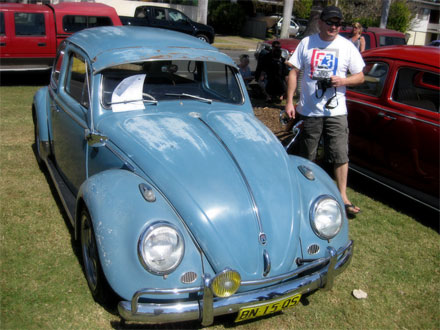 This one needs a bit of work.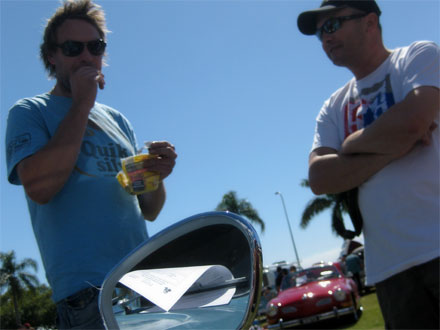 The mirror was not a genuine item.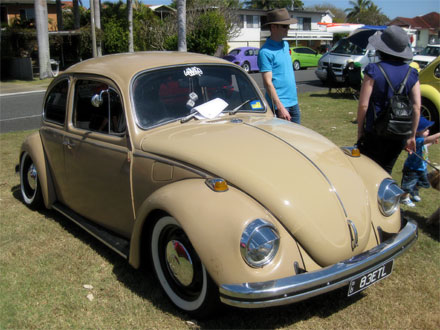 This one's had rear suspension failure.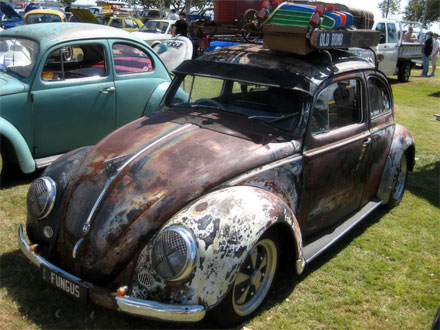 Paint failure!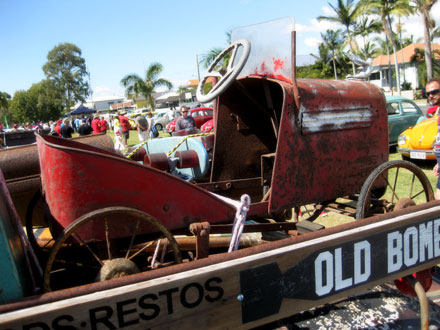 The billy cart added a nice 50s feel.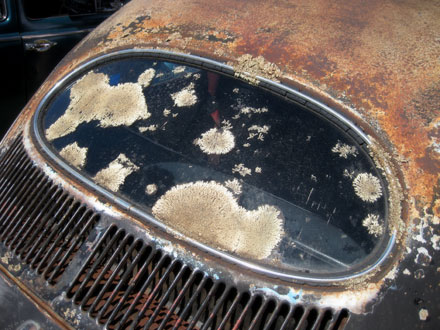 The lichen was probably from the 50s too.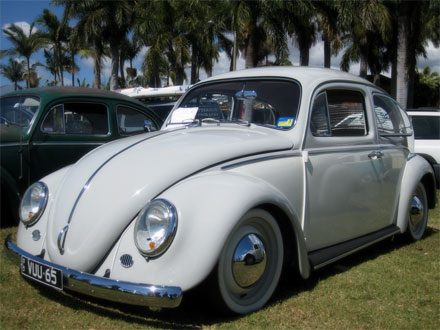 This was the pick of the show after the Harding Golf R.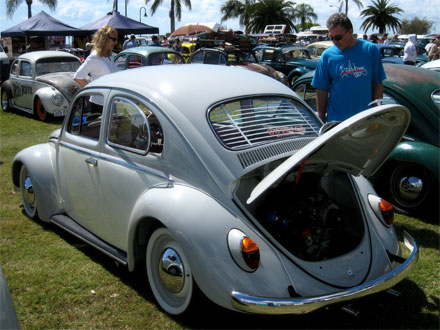 The car had been restored thoughtfully.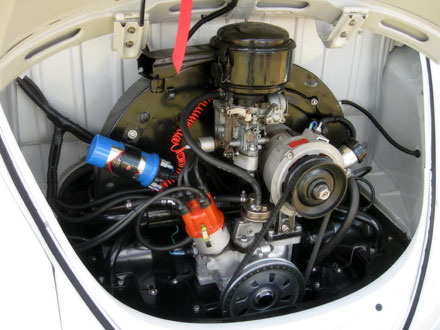 No stupid carburettor set ups here- this car's a cruiser.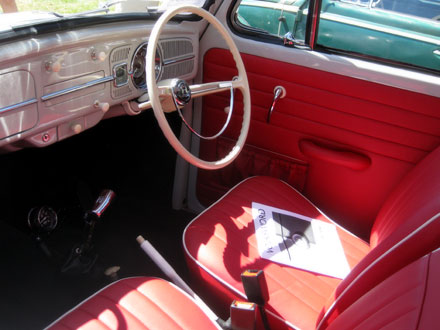 The only let down in the interior was the silly gear shift lever.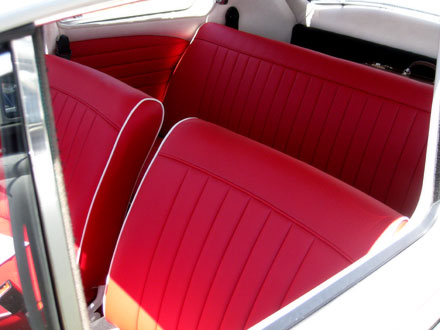 The seats looked really good.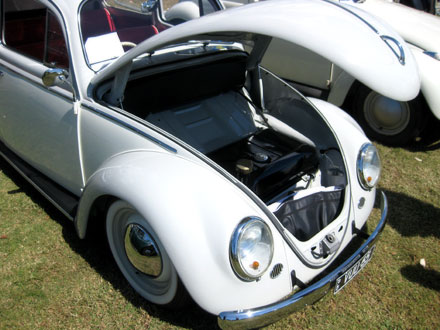 The front end was fully loaded too.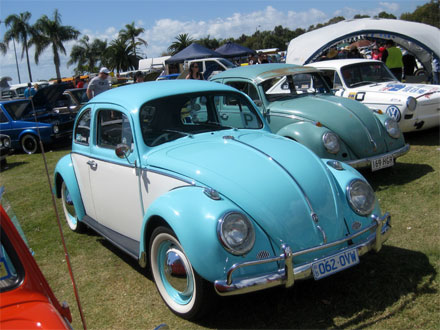 The two-tone worked well on this car.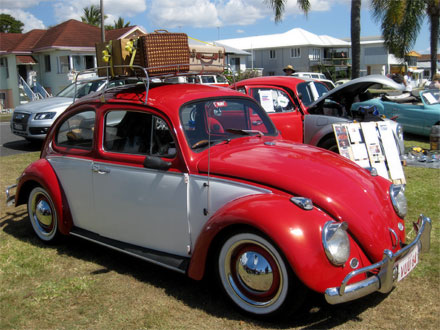 And this!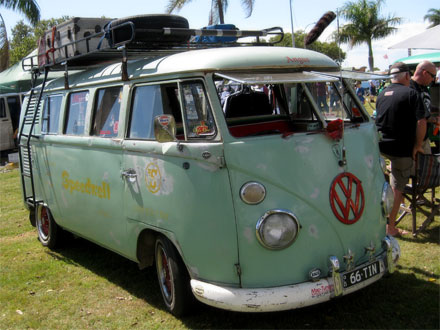 It turns out that the busses are harder to restore than the beetles.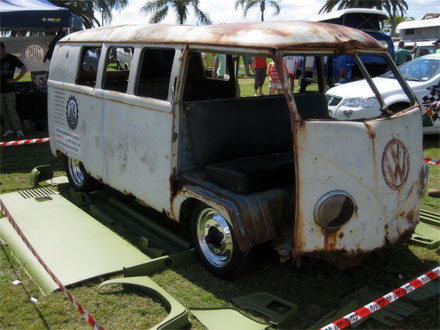 Fortunately, they still make all the panels.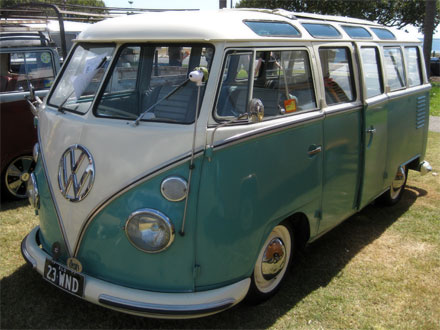 This would have been my pick of the Kombis.
There were very few modern cars in the running for the judging. I think the GTI could pull at least 1 trophy next year!
THE PAGES
Curry News Network
Latest Entries
Report Archives
Latest Race Updates
Links