Melbourne Birthday
12th August 2012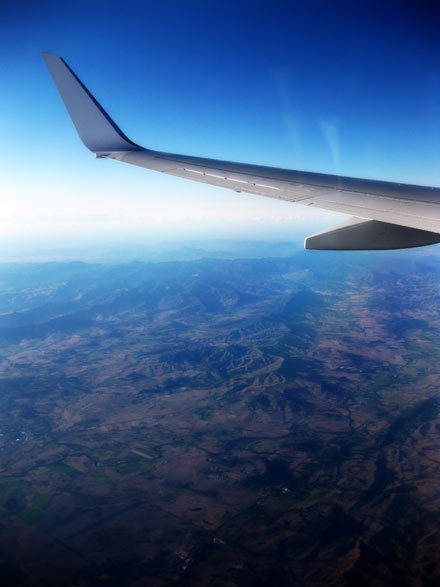 Having celebrated my last two birthdays in Brisbane, it was time again to do an interstater!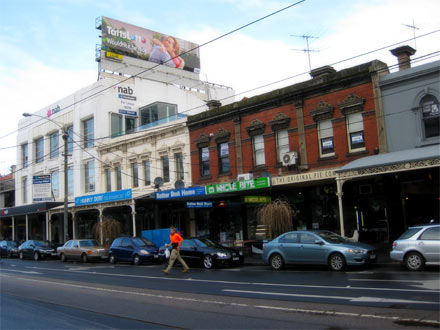 We left behind a sunny Queensland for an overcast South Melbourne.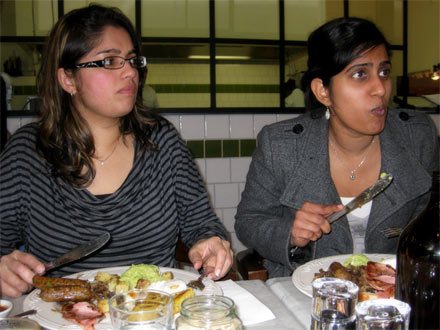 Mandeep got us to Chez Dre for brunch.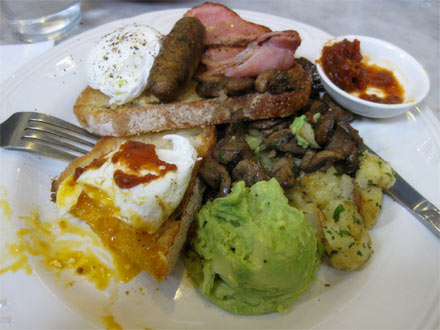 But I went for a big breakfast.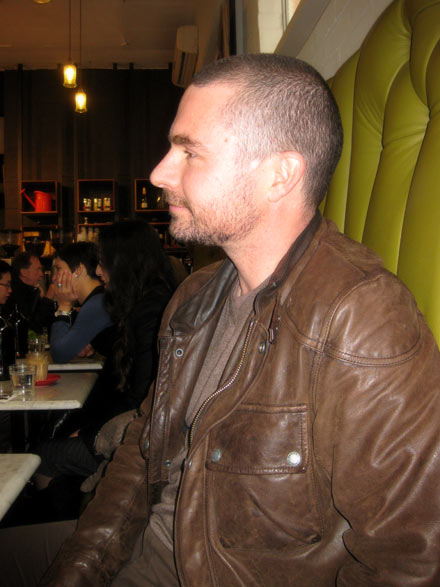 Matty was in holding the fort, but we didnít recognise him initially due to his new hair style.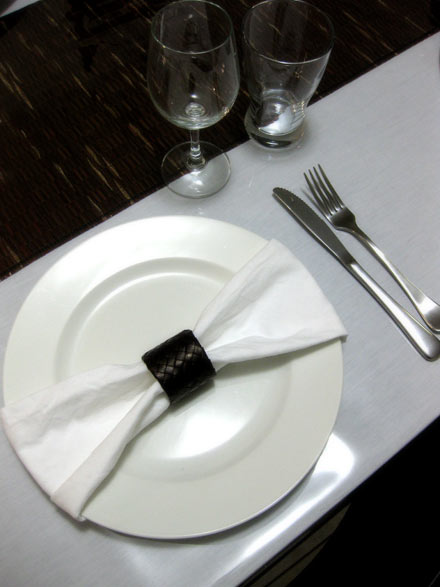 The rest of the afternoon was spent hitting the couch with a selection of fine snacks and before you knew it, we were getting ready for dinner.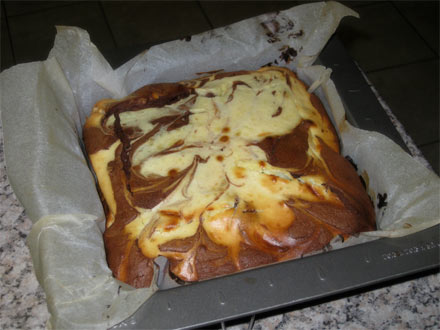 There was dessert too.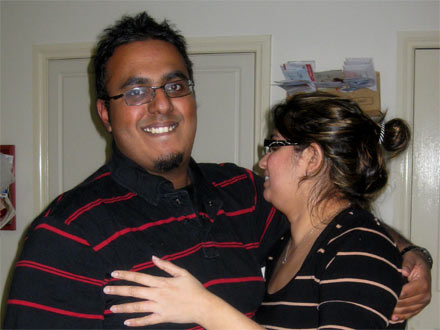 Mandeep had to go rescue Yogen after he blew a tyre.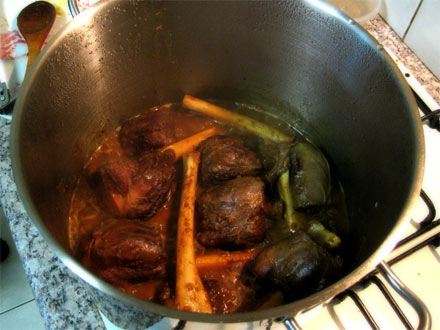 Lamb shanks stewing.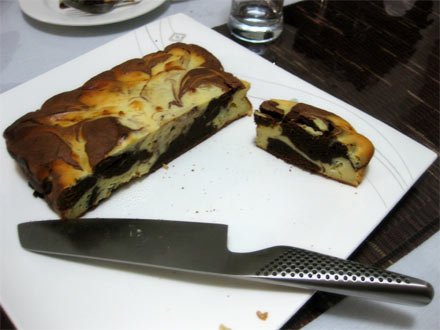 This is how you carry out a cake post mortem.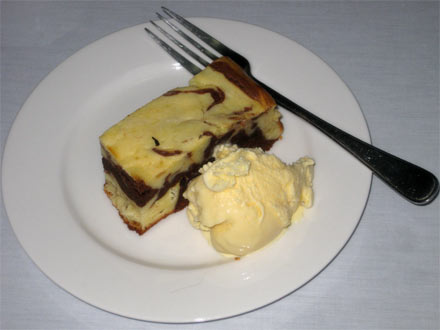 Ice cream helps the preservation process.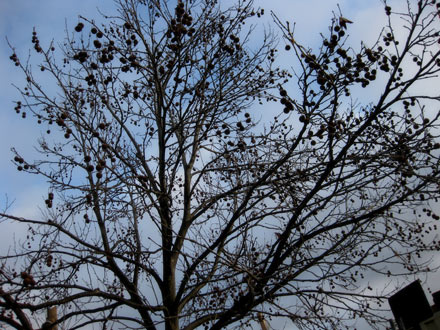 The sun was out the next morning.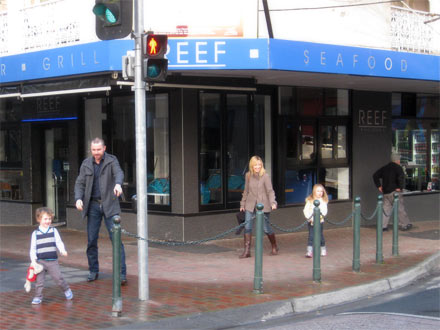 We met up with the Francisí at Oakleigh.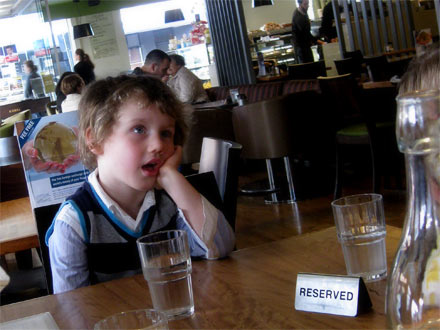 Issie was mesmerised by the acrobatic gymnasts.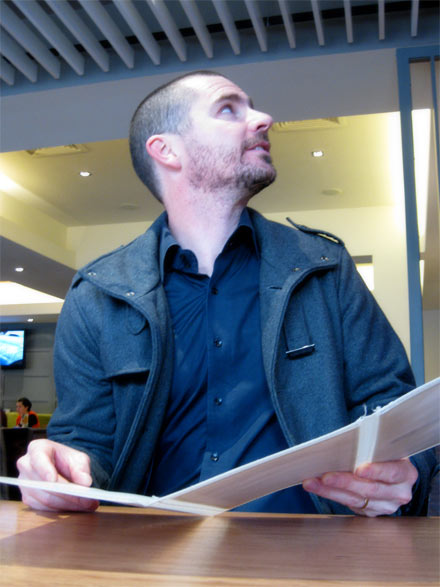 He clearly took after the father.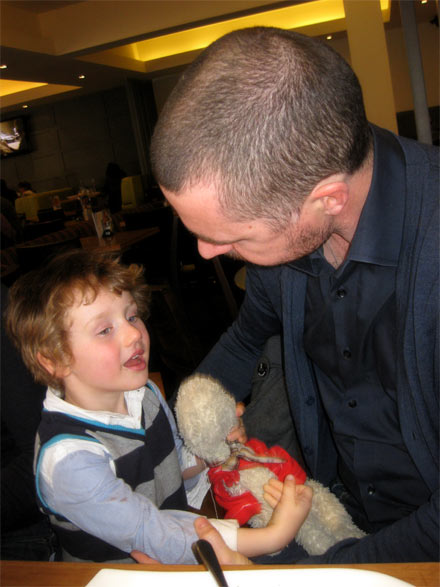 Some sort of negotiation was going on here.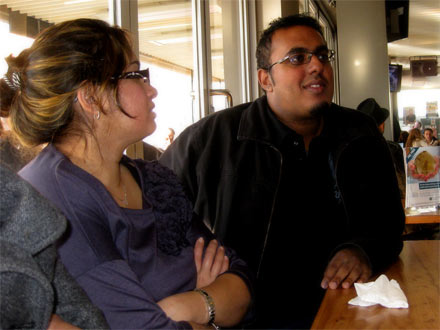 Our navigators.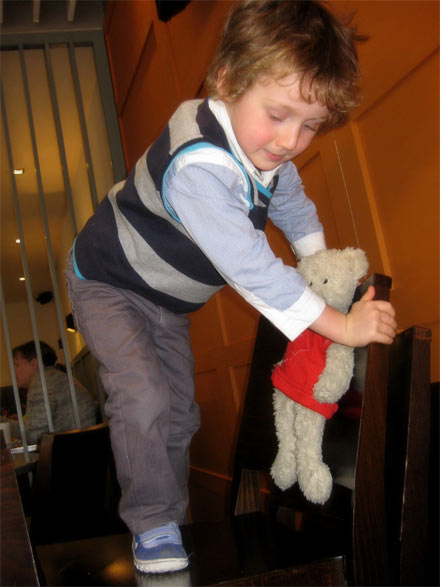 OH&S violations!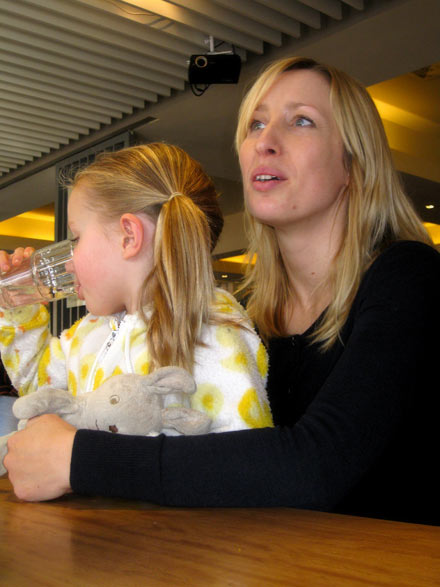 Emmy was far more safety conscious.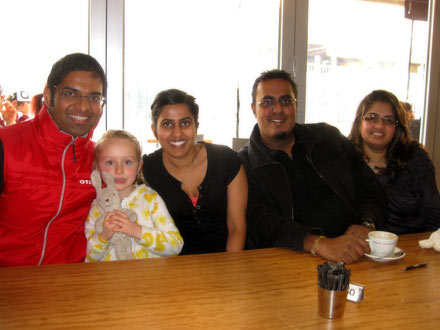 I had to say goodbye to the crew after breakfast and head straight to Philip Island for the VWDE.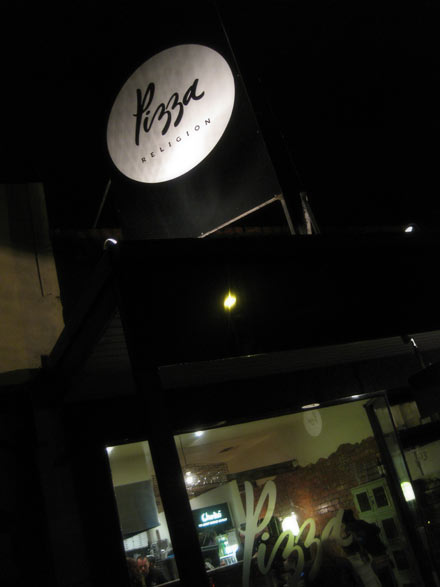 It was dark by the time I made it back from the drive. Dinner was in Toorak.
Mandeep and Yogen discovered a place called Pizza Religion.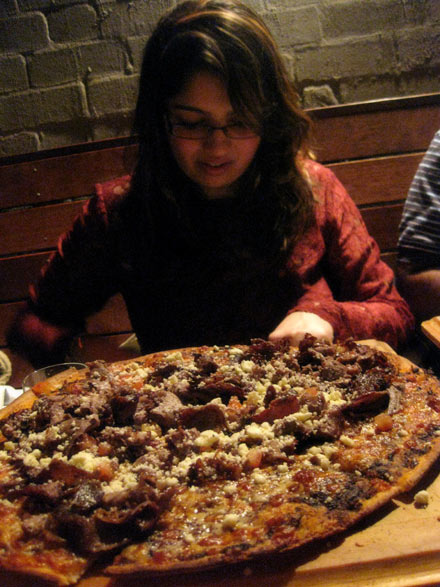 Thatís the lamb pizza.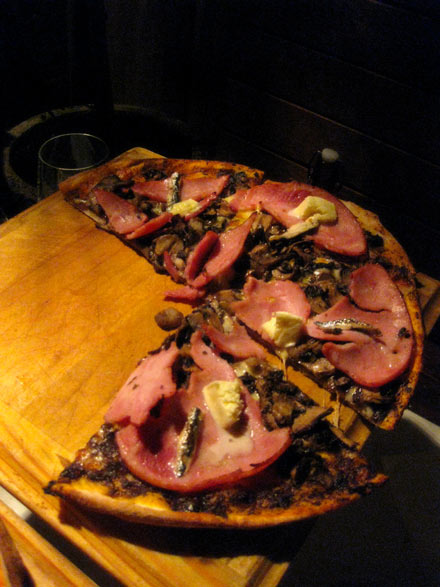 Thatís how a capricciosa should be!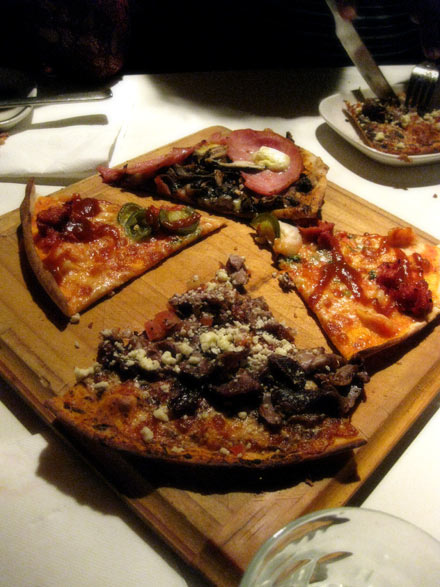 And by the end it all looked like a quattro stagioni!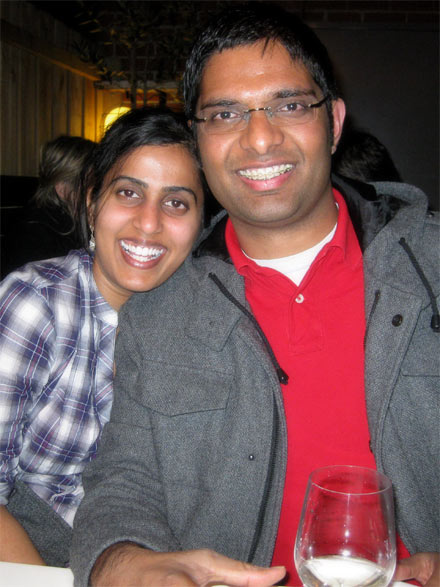 Renu and I.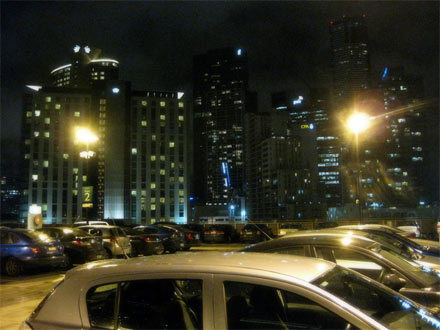 We were on top of Crown after dinner.
It was far more wintery than the last time I came down this part.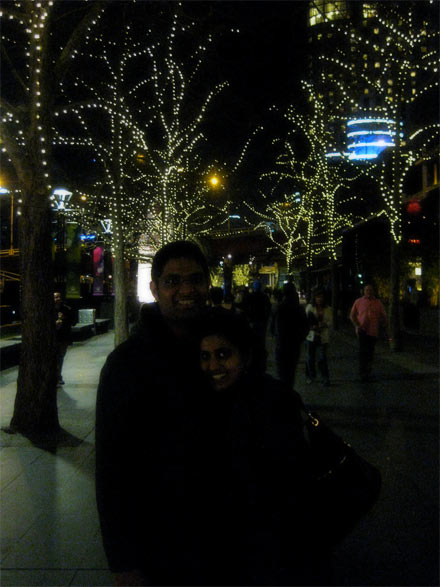 Leaves had given way to lights on the trees.
Unlike the 2010 trip, this time the fire balls were blazing.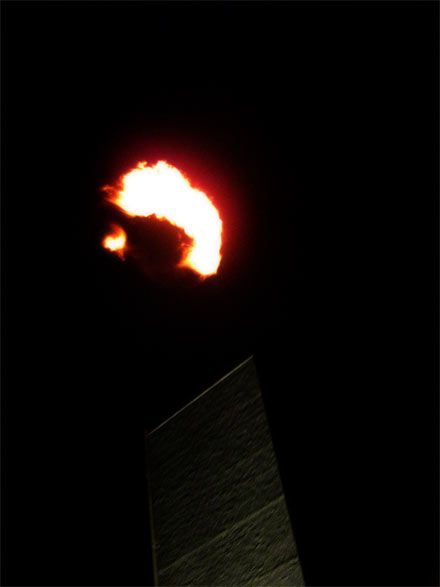 Thatís like a lady blowing a smokey O.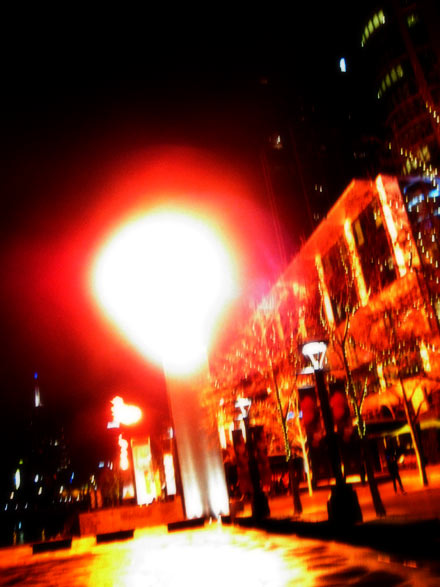 I hope the camera wasnít melting.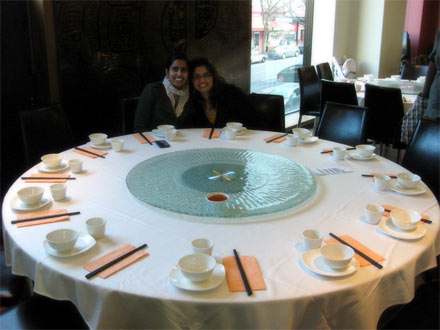 Our final day in Melbourne started off how every day should start- with yum cha!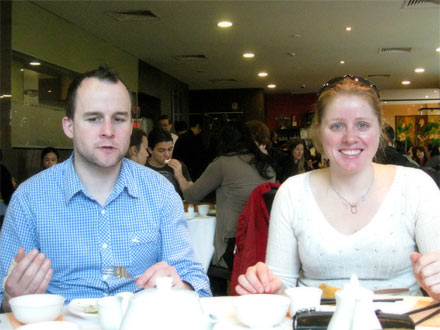 Boy Jo didnít bring his chopstick hands and Bec was not in the mood for chickenís feet.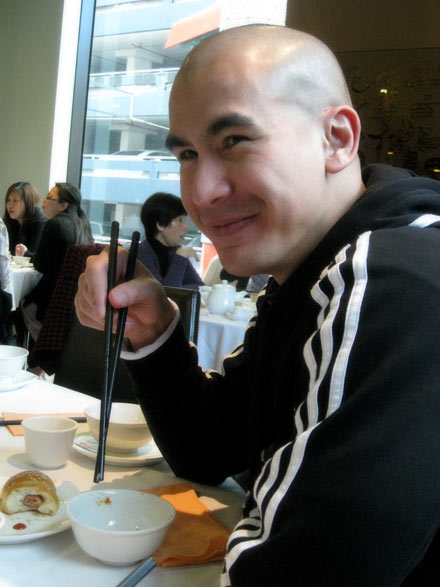 Dylan decided to join us as well and rock up a little later to work (on a Sunday).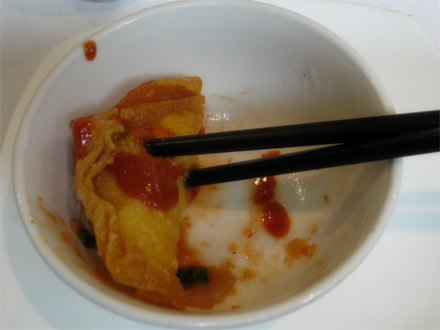 I read somewhere that it was rude to use the chopsticks as skewers.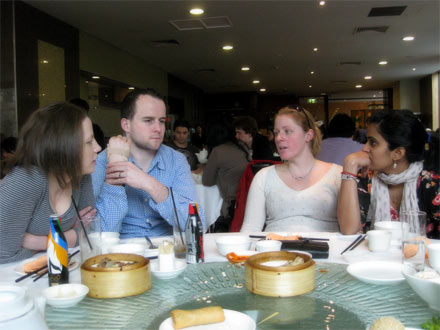 The girls checked out Boy Joís non-chopstick hand.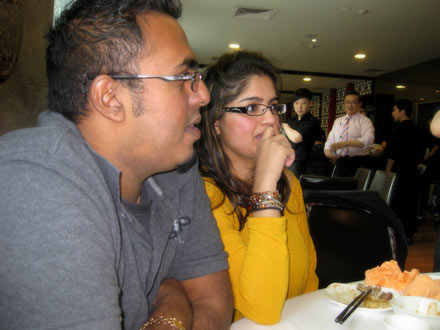 Yogen was our point man looking out for the next yum cha cart.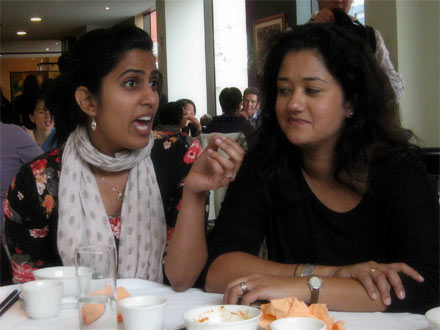 Chami and Renu wondered where Sayaka was.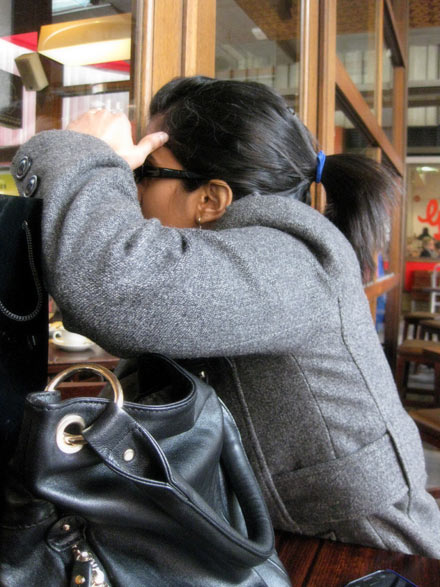 We headed to the QV once the Chinese place kicked us out.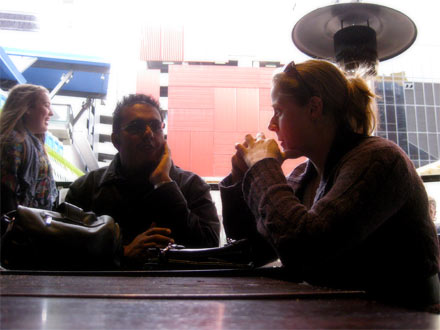 We decided that we needed something hot.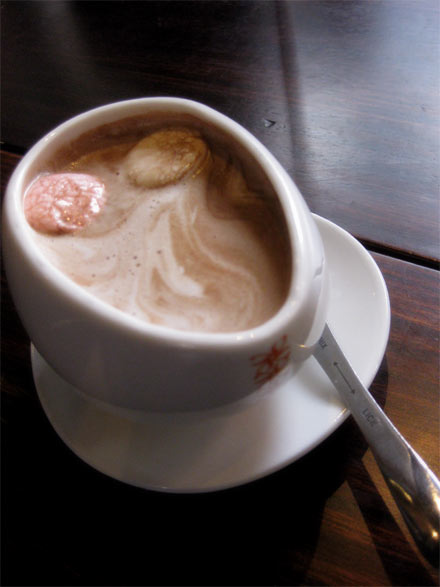 Something hot and in a hug mug to be precise.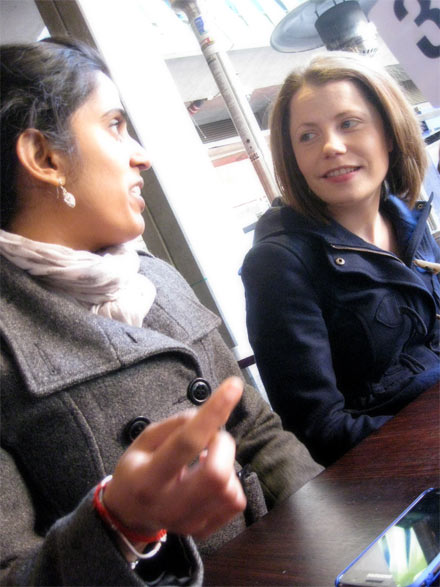 The next camping trip was talked about before we all split up.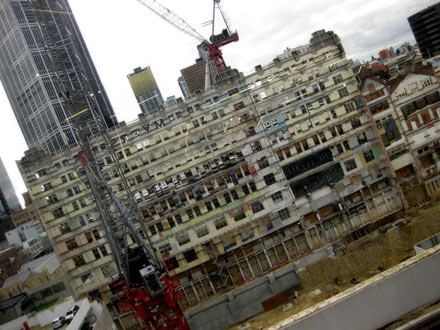 The last few hours were spent checking out the new...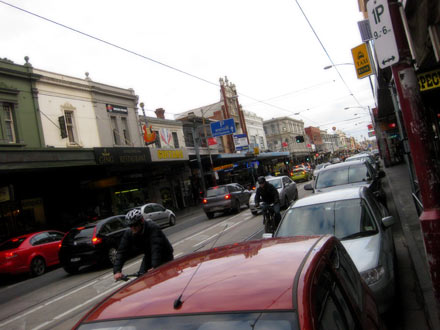 And the old...
THE PAGES
Curry News Network
Latest Entries
Report Archives
Latest Race Updates
Links