VWDE Evolutions
11th August 2012
Having done the Progressions Volkswagen Driving Experience day last year, I jumped at the chance to do the Evolutions day this year. One of my disappointments last year was that the event was held at a very small track. Not this year! I was set to roll in a pair of R-badged Golf derivatives on Phillip Island!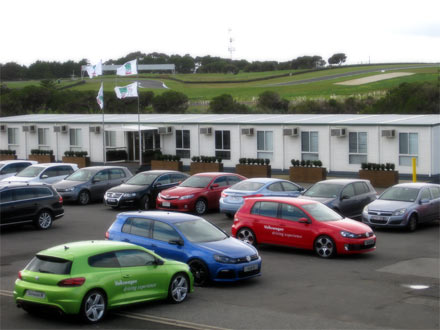 VW had a few of the future demonstrator fleet on display at the car park.
Once I had registered, I had a look at the lot finishing up the morning session.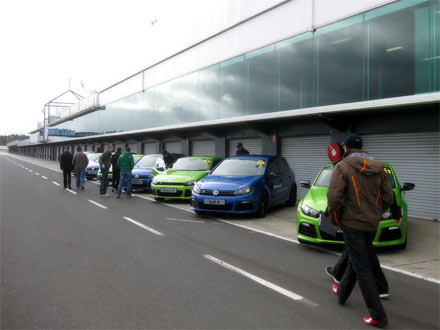 We kicked off the proceedings around 1300.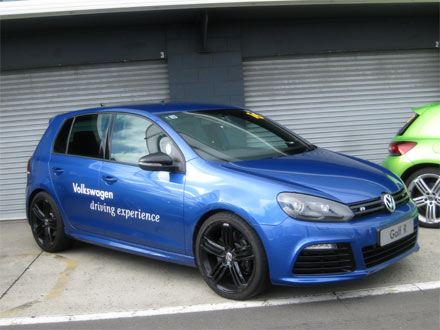 This being the Evolutions drive day, the weapons of choice were a Golf R…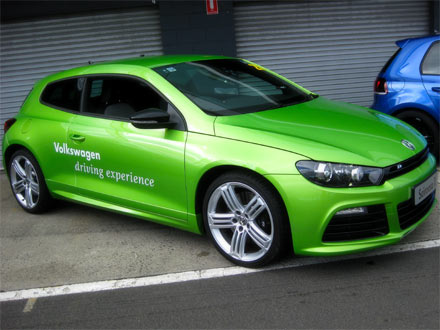 And a Scirocco R.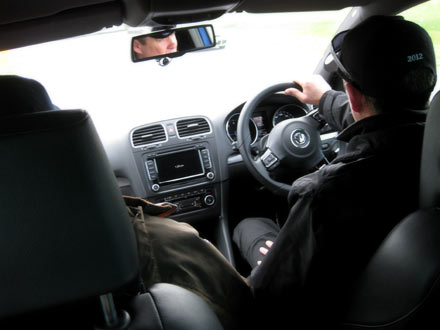 Garth Rainsbury was our instructor for the afternoon and he had the job of ferrying us around to the various skills stations.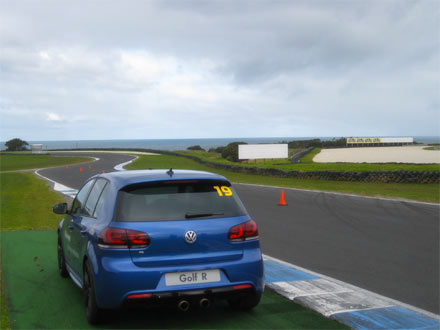 We had a slalom run first.
Things got all out of shape at the skid pan next as we tried to see if we could make either car step out. All we got was terrible understeer.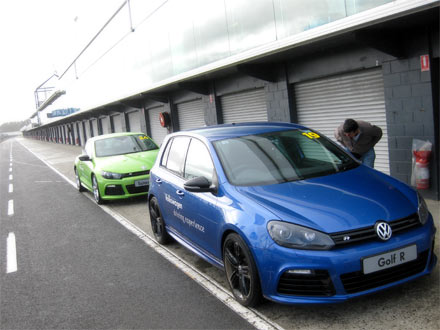 After the vision exercise, we headed up for some coaching on racing lines. Our goal apparently was to drive the cars just to the point of losing traction. With road tyres, the understeer initiation point is quite early.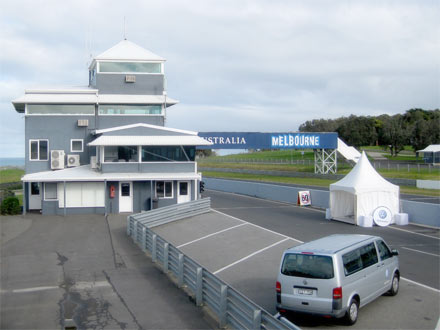 The main straight at Phillip Island.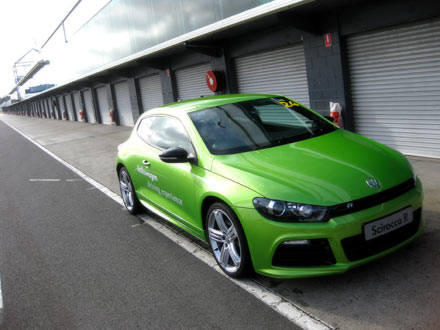 I must say that the Scirocco was quite entertaining. The Golf felt terribly out of its depth next to its cheaper stablemate.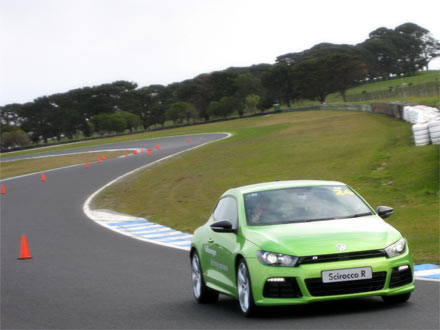 We had swerving test and a final slalom to get us through to the final part of the day- the laps!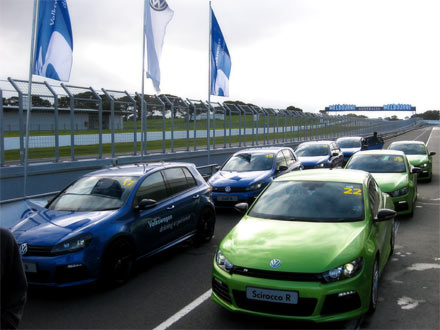 Everyone piled in once the skills sessions were completed.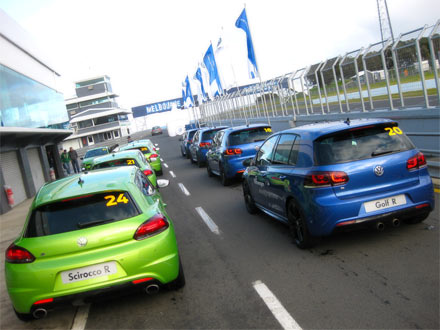 We had 10 cars on the track, so traffic wasn't going to be a problem.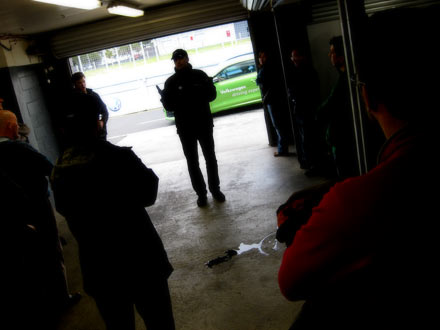 Luke did the driver briefing.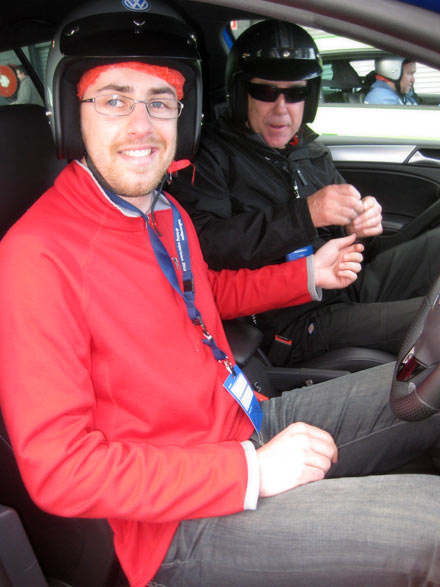 Phil was off first.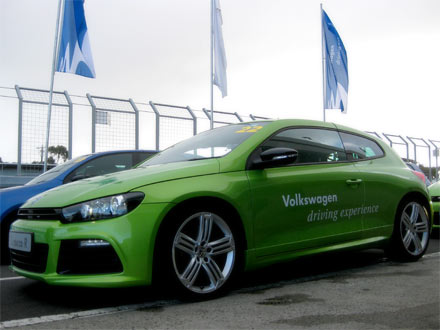 We got the Scirocco second.
Out of the Golf and time to hit the Scirocco.
THE PAGES
Curry News Network
Latest Entries
Report Archives
Latest Race Updates
Links