Airport Link Walk
15th July 2012
Itís amazing how quickly the last 3 years have gone by. It felt like yesterday when the left over crew from the North South Bypass Tunnel moved over to Airport Link but the tunnel was finally open for its first public display and we were there!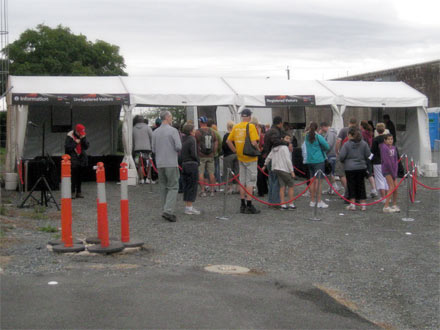 The entrance at Bowen Hills was a little under done, much like the feeder roads to the actual tunnel entrance.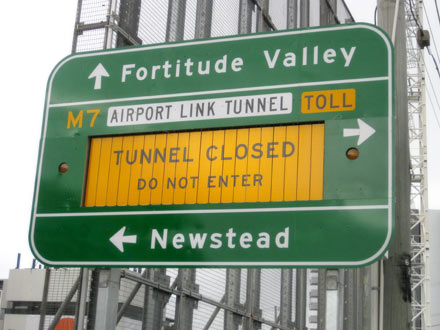 I thought they said that it was open.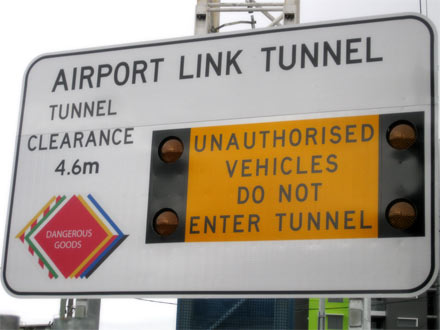 I wonder how you about getting authorisation.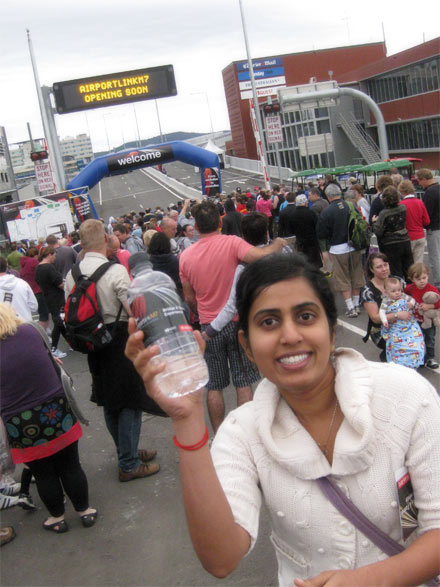 Unlike the NSBT opening, the water wasnít going to run out here.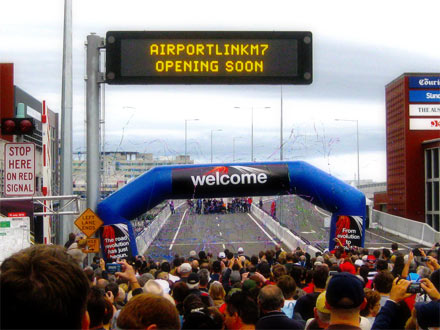 The stench of the Liberal Party was everywhere. It was quite funny seeing Canít Do Campbellís Treasurer popping up to open the road which the Campbell Brisbane City Council tried so hard to sabotage.
Stairway to KevinÖ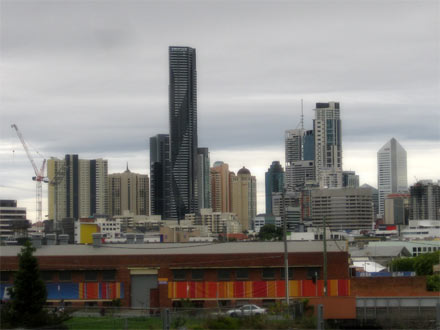 The view of the CBD from the highest point.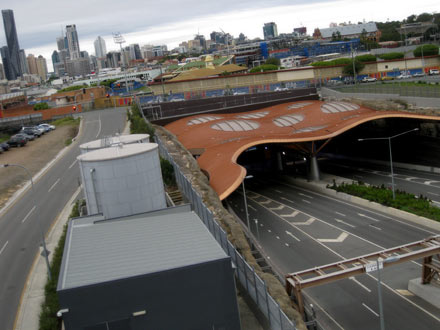 The exit of the NSBT.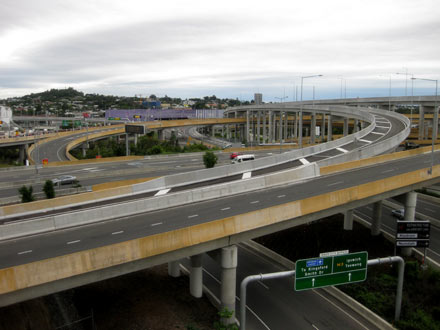 Bowen Hills is now mess of turn pikes and ramps.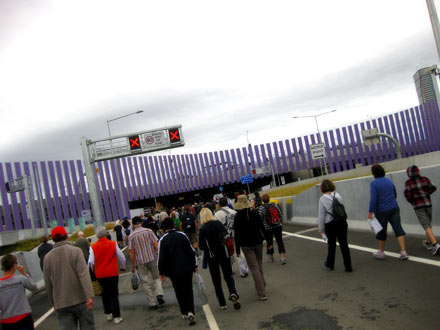 The entrance is meant to remind you of jacaranda trees.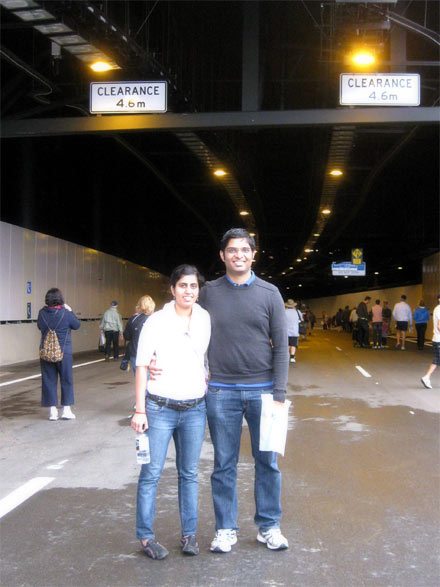 We were directly under one of those concrete totems.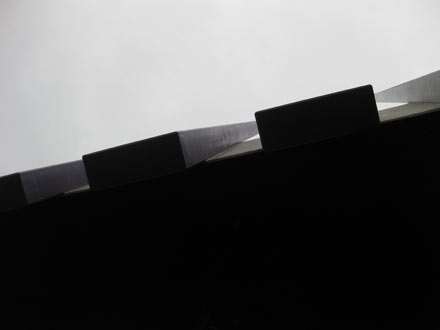 They looked like they were held on with liquid nails.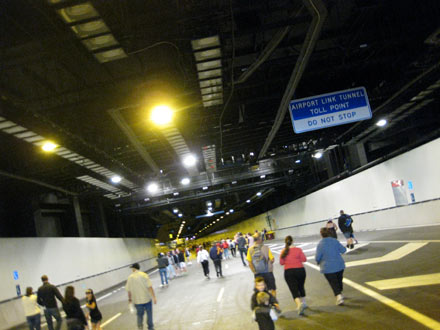 Inside!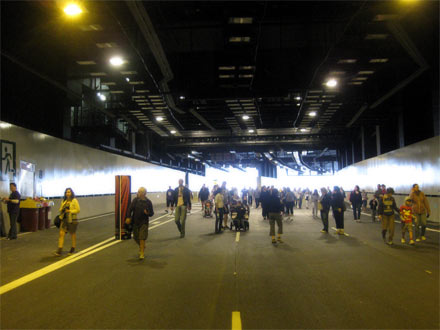 It was much wider than NSBT.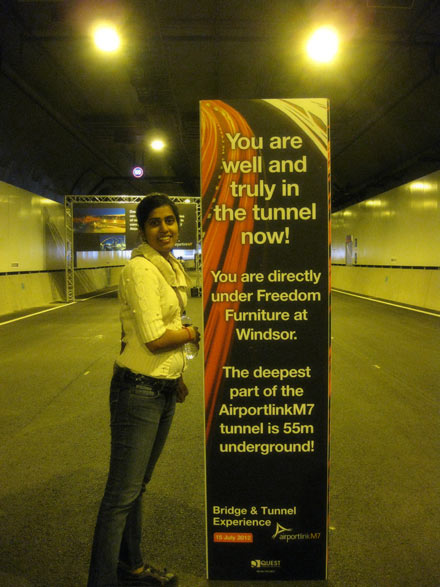 The best way to go shopping.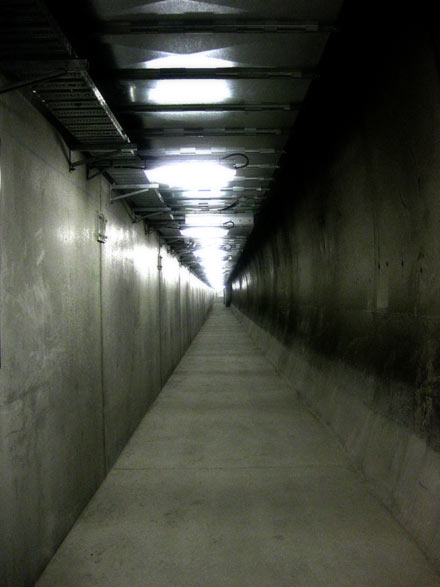 This was one of the service corridors behind the concrete barriers in the tunnel.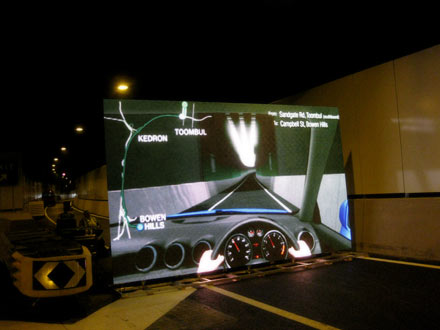 The toll in the tunnel will be so high you will need to have an Audi budget to use it (as demonstrated in the simulation).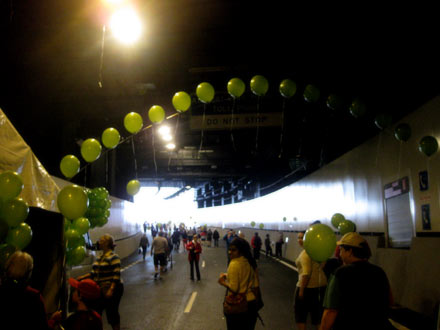 Before long, the 2km-ish walk was over and we were back up on the surface. Now we will have to see how much the lawyers rake in once the stakeholders all start suing each other!
THE PAGES
Curry News Network
Latest Entries
Report Archives
Latest Race Updates
Links