Midginbil Hill Recce
6th May 2012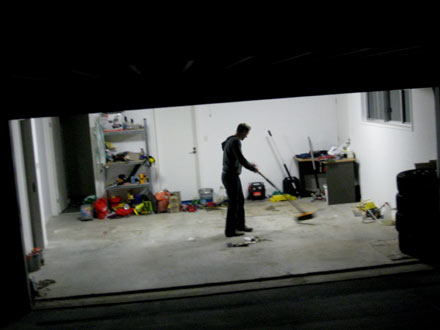 Garages are meant to be swept before sunrise. DZ was up early for our early morning foray south of the border. We were on a mission to check out the roads leading up to Midginbil Hill.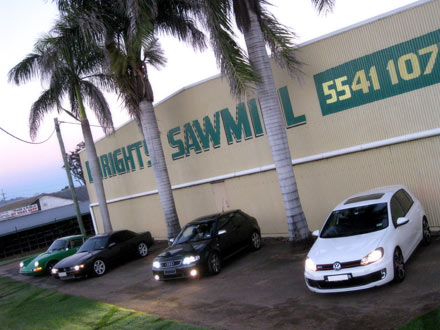 We had plenty of time, so the run south saw us go via Beaudesert.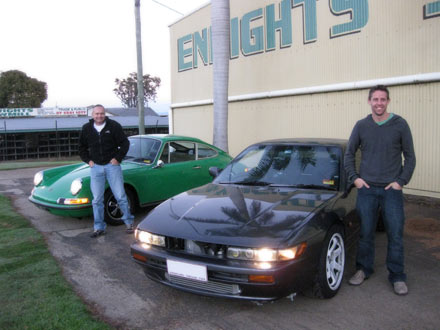 Although it has always threatened not to make the starting grid, the Silvia was again on hand to wake up the neighbours. This was also Mr Tís first run with us.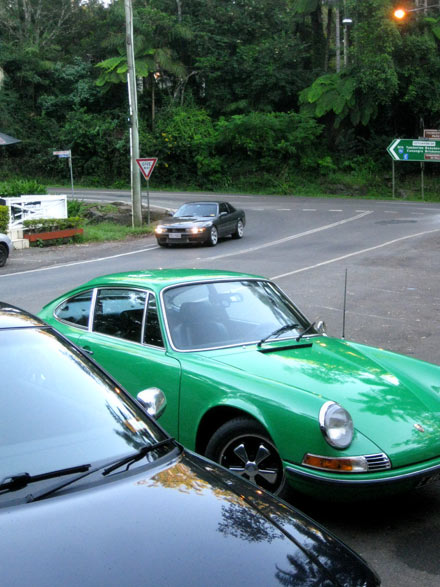 We rocked up to Mount Tamborine way too early for any of the breakfast places to be open.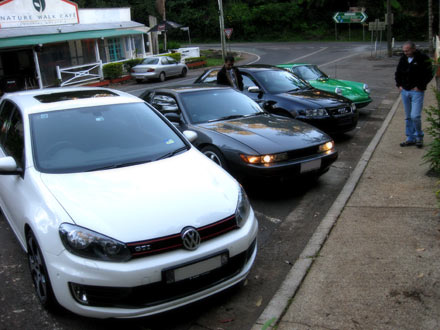 It was also too cold to do any walking.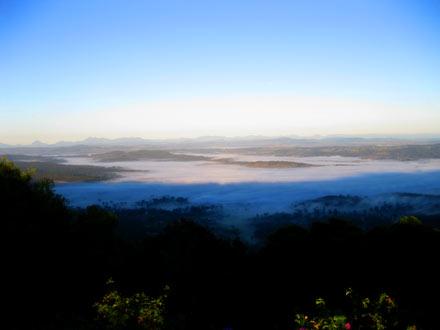 The fog covered valley to the est.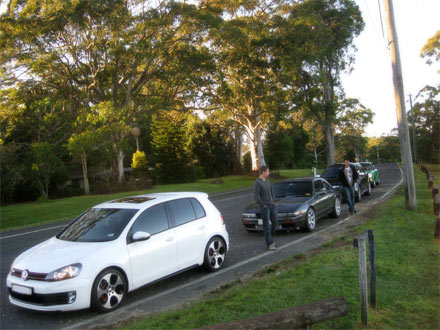 We pulled up to take in the views.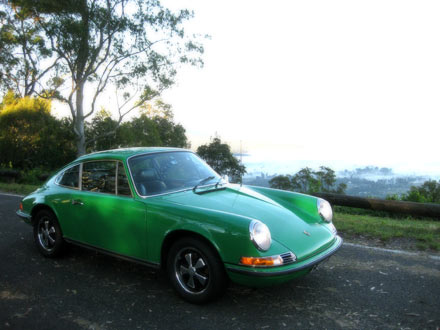 Mr T before the run down to breakfast.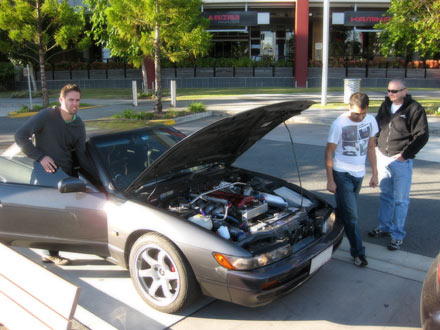 Our food stop was at Robina. The Silvia was ready for a cool down.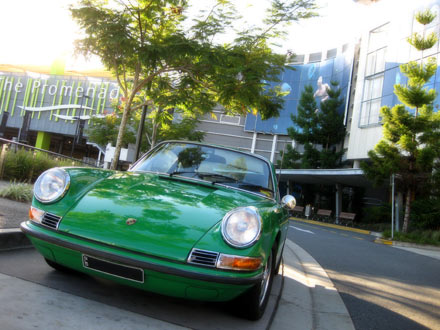 The 911 tried to look friendly to the environment.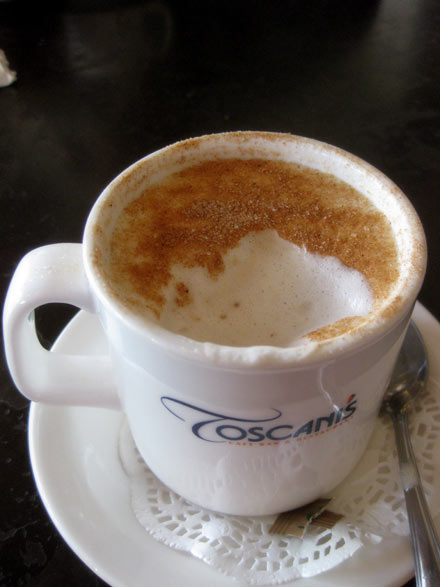 Heartstarter.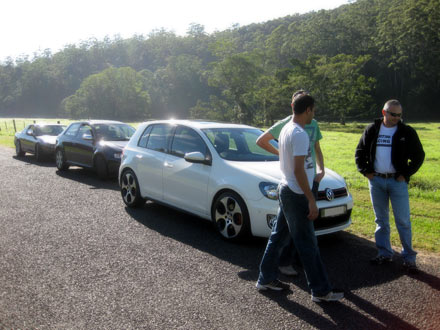 We got back on the road looking for something that was vaguely going south before having to back track once the road to the Tallebudgera Valley stopped.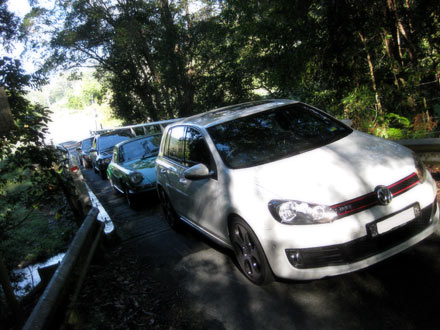 There were lots of bridges to cross.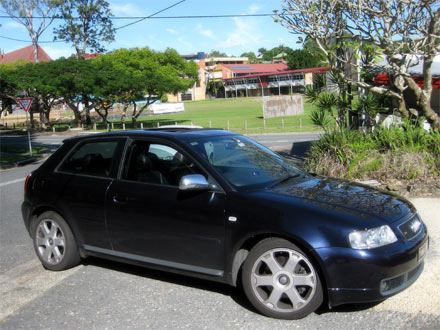 Mordac pulled into our stop in Muríbah.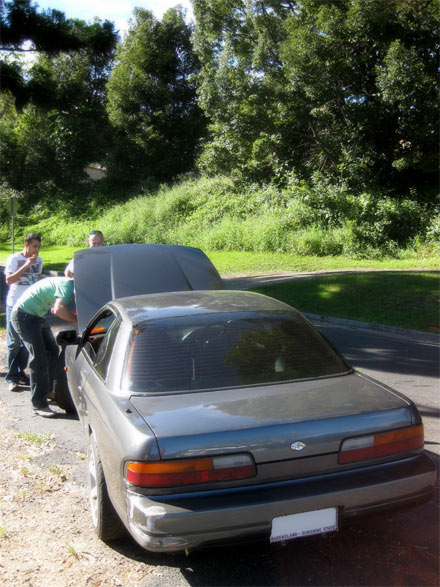 DZ had a go trying to eliminate a turbo leak.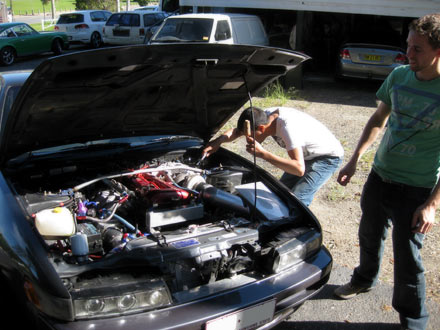 Mordac then did some multitasking with a spanner in one hand and an ice cream in the other.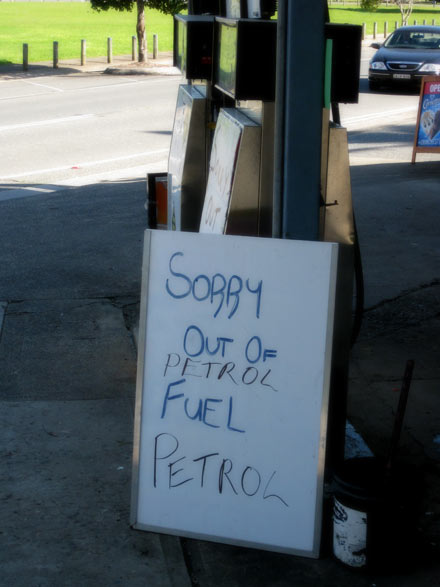 The place we pulled up at was the motoring equivalent of that dry Slim Dusty pub.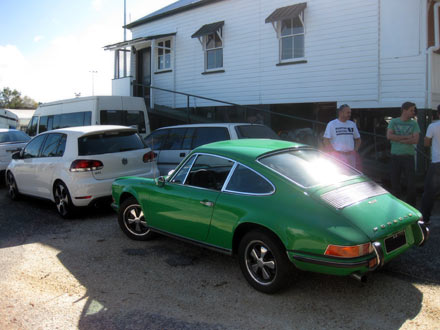 Once the ice creams were downed, we were back on the road again to Midginbil Hill.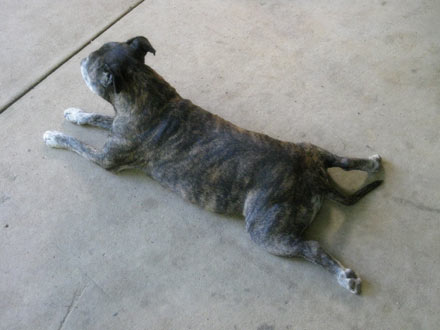 We reached out destination and were greeted by the dog on guard duty.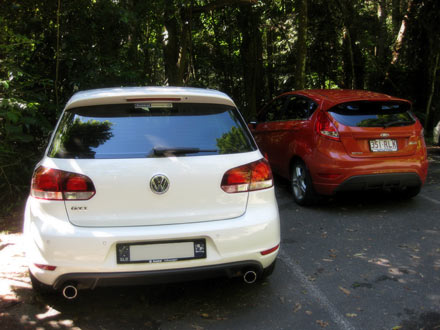 From this point we lost Mr T and the remaining three set out to Natural Bridge.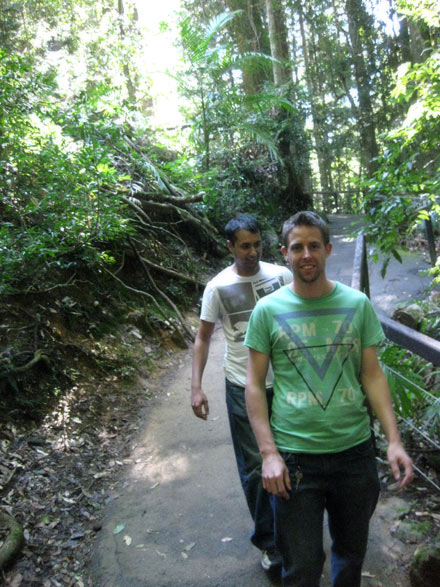 DZ and Mordac knew they had a hike ahead of them.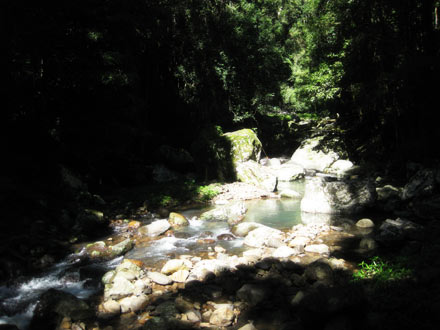 The sun seemed to concentrate on the water.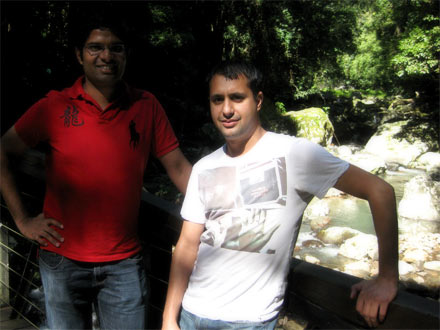 Mordac and I.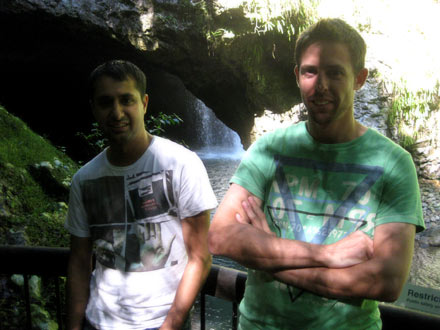 Mordac and DZ fought over who was going to take the Silvia home.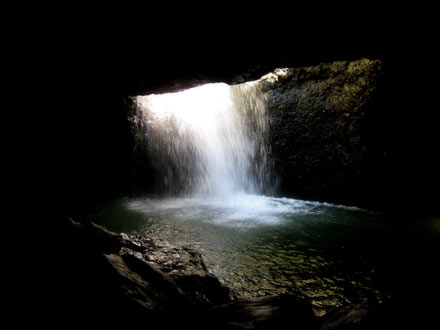 The waterfall.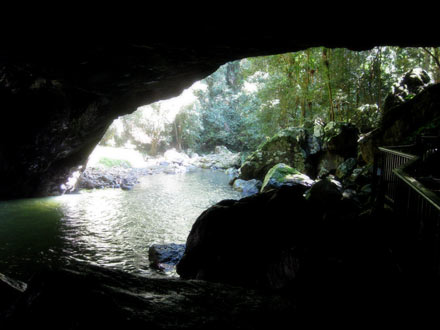 The bridge.
THE PAGES
Curry News Network
Latest Entries
Report Archives
Latest Race Updates
Links