Abu's 1st
25th April 2012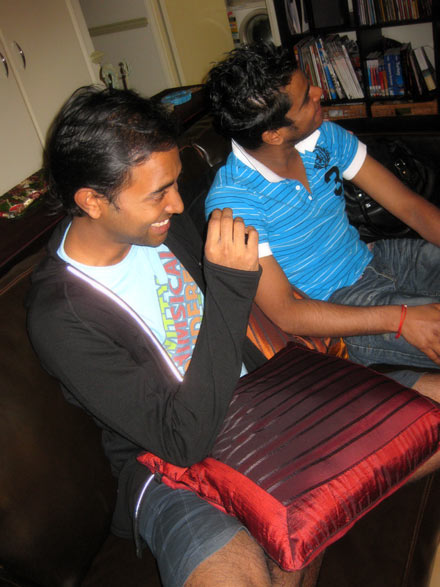 Can y'all believe it, Abu had been in the country long enough to have a birthday! We had the gang over to bring to a close the festivities which had started much earlier!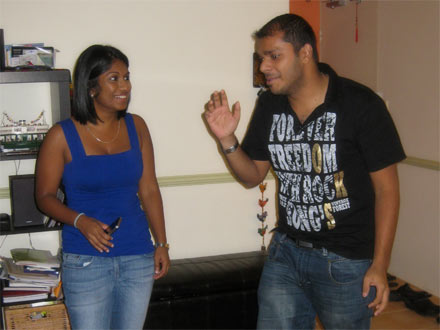 Dr Dulie was surprised at just how fast Shan was breaking into some theru kuthu.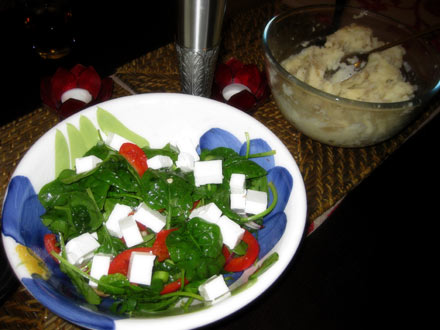 We introduced Abu to vegetables.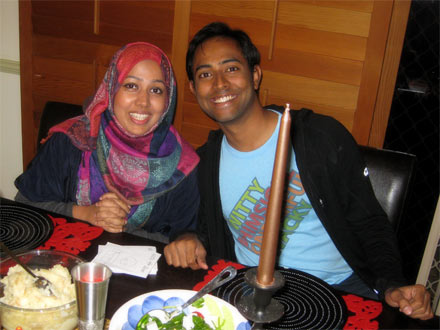 Shahani was on hand as the responsible adult.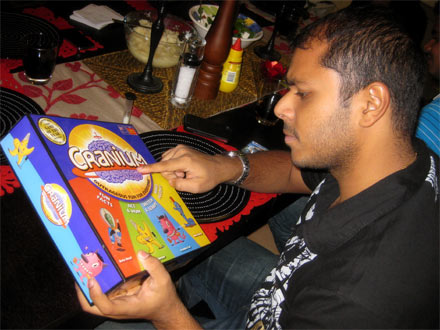 Hold on a second, the grey bit looks familiar.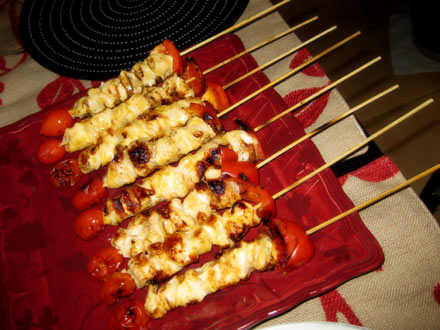 More kebab and less satay.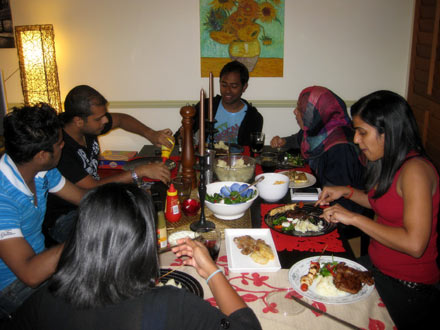 The gang chowing down.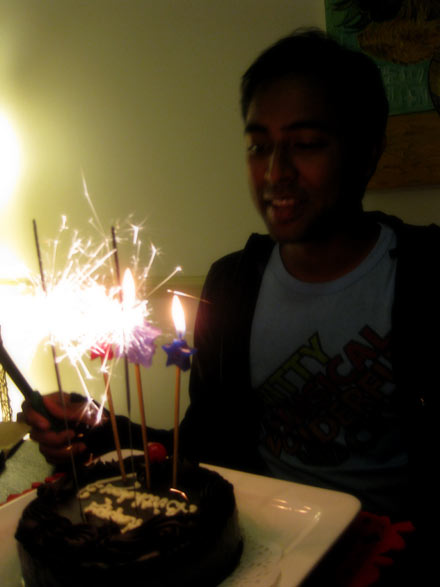 Making a wish.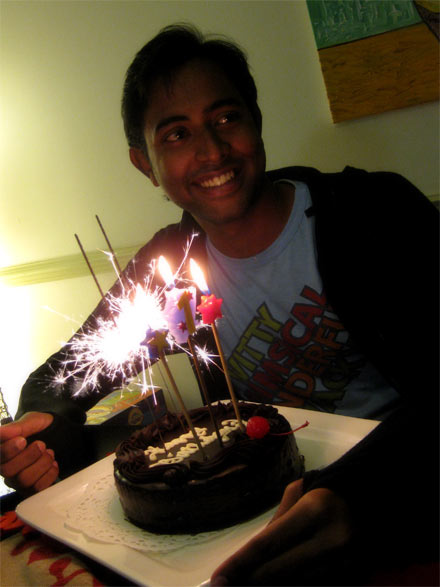 He couldn't quite blow out the candles.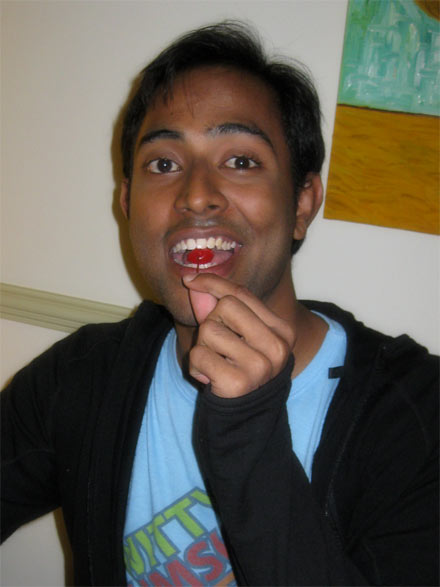 Abu's Downdunder birthday cherry was popped!
THE PAGES
Curry News Network
Latest Entries
Report Archives
Latest Race Updates
Links