Williams x 2 x 30
14th April 2012
Three weeks late we were in getting the celebration under way, but so big was the number that a bit of rounding error was more than tolerable. The Williams boys had hit 30!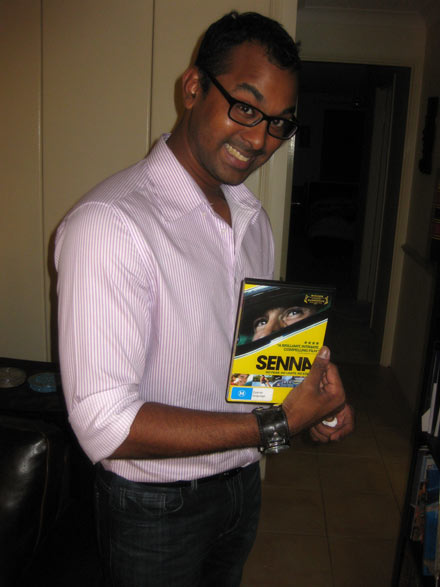 Kash could foresee a Senna session coming up in the following week.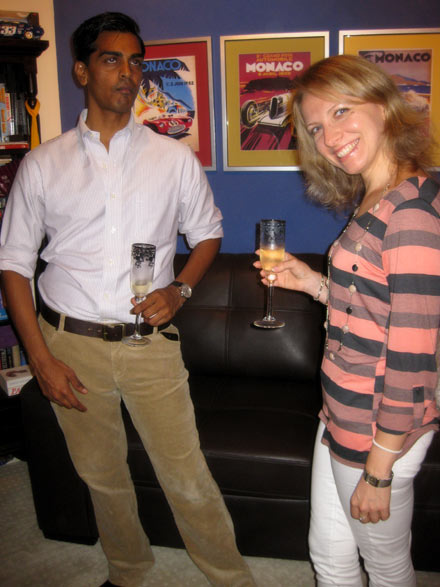 Prathab explained to Kristina why First Blood was the best movie ever.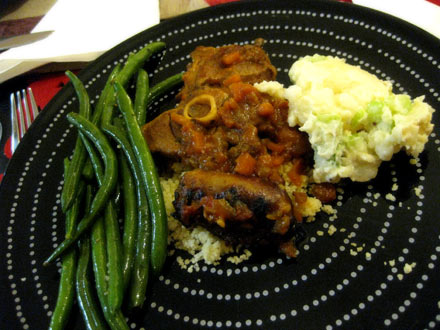 Renu whipped up a meat with three veg style dinner.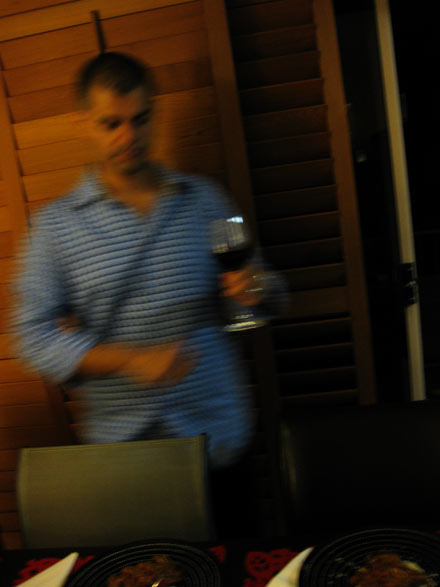 Shifty Flash Gordon-ed himself to a seat at the table.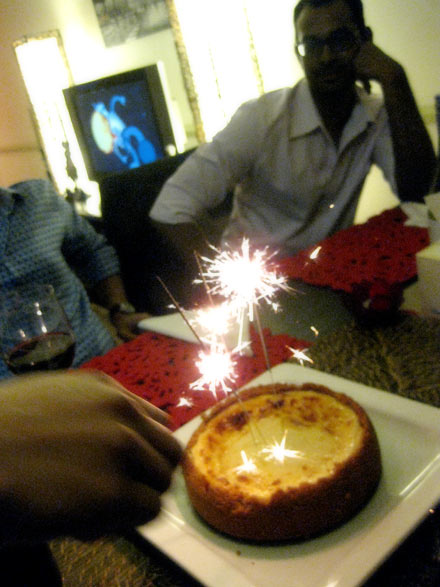 The boys then got their 3 sparklers as we belatedly sang their 30th happy birthday song.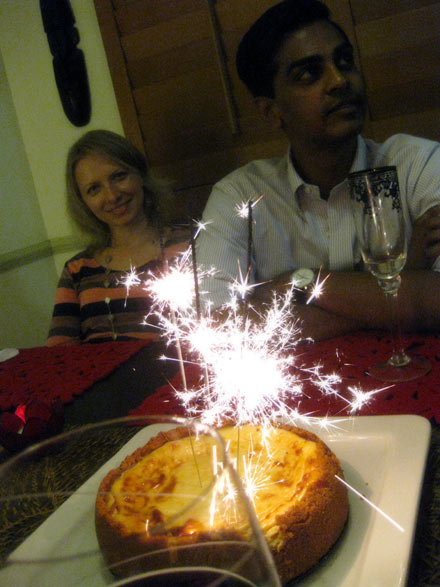 Prathab couldn't believe how long the sparkler kept burning for.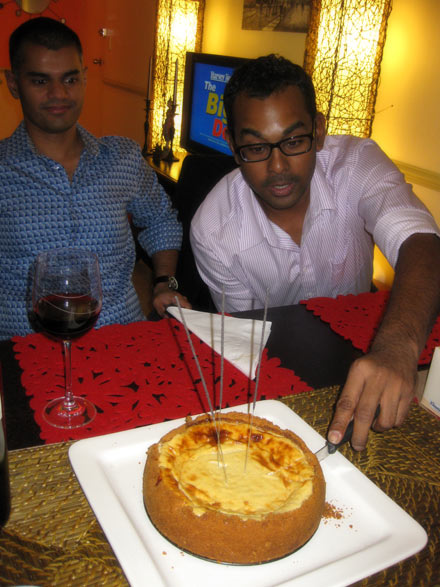 Kash got to chop it up.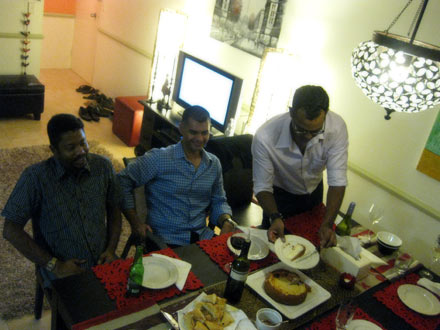 And it required a bit of concentration!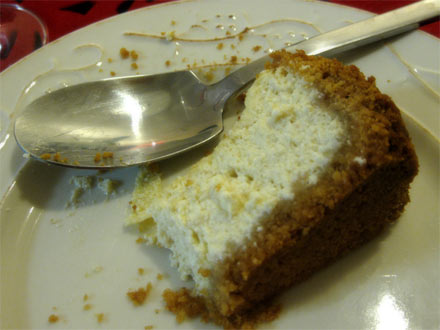 One slice for Kash…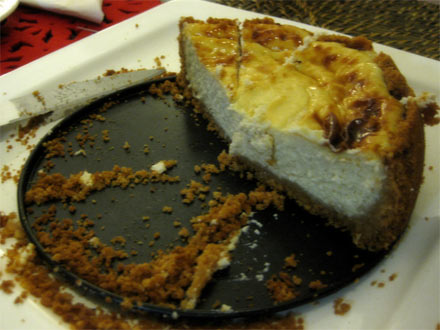 And the rest was for Prathab.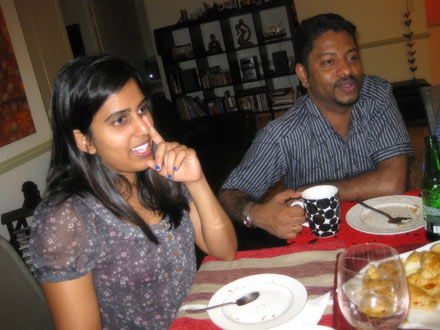 Renu and Kev only had crumbs left.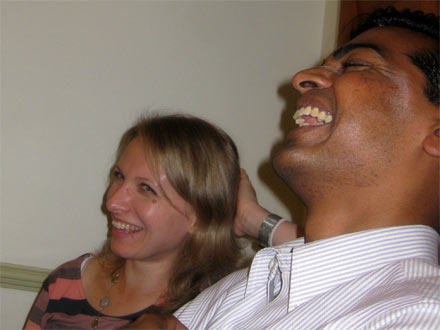 And we whiled away the evening telling old-man jokes!
Happy 30th, Gents!
THE PAGES
Curry News Network
Latest Entries
Report Archives
Latest Race Updates
Links