F1 Saturday
17th March 2012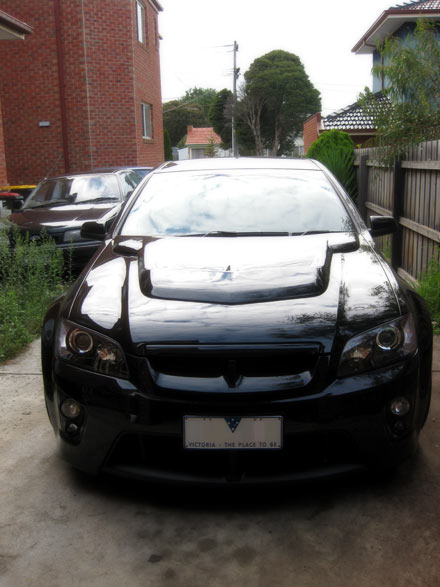 Not even a week had gone by since I had driven my first V8 that the opportunity came up to give Yogen's worked R8 a bash. It was an F1 weekend, and I was up early on Saturday morning in Melbourne about to dump the clutch on the HSV.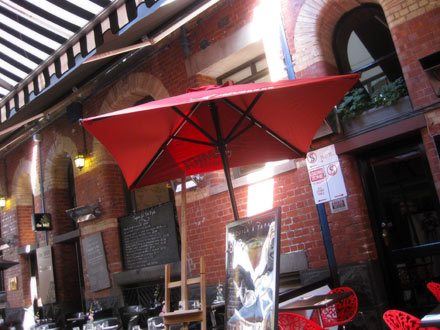 First stop was breakfast down Hardware Lane.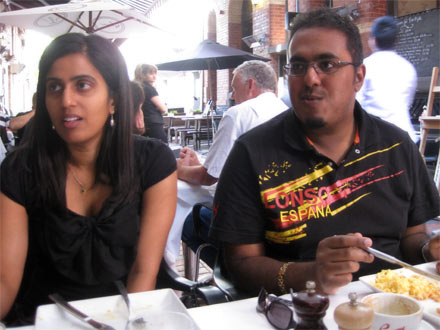 Renu and Yogen being entertained by Paul.
Yogen and I were then on our way to the track.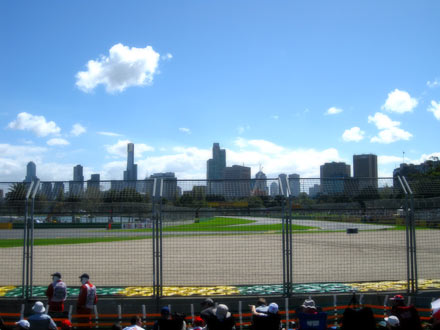 It was a beautiful day for quali.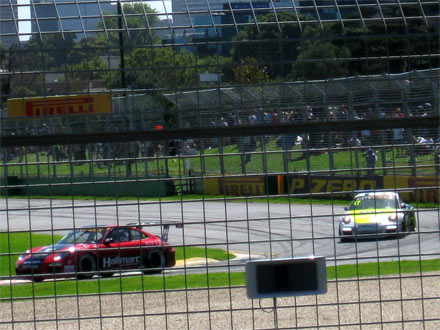 We were in time to see the Carrera Cup guys go around.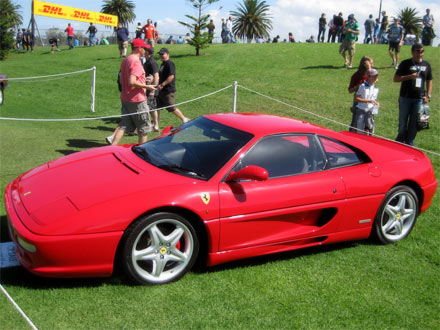 As usual, various clubs had their cars out and I quite liked the F355.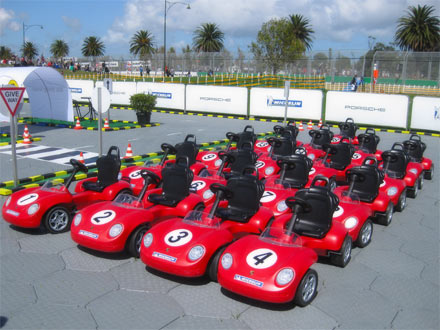 Porsche was also catering for those without drivers' licenses.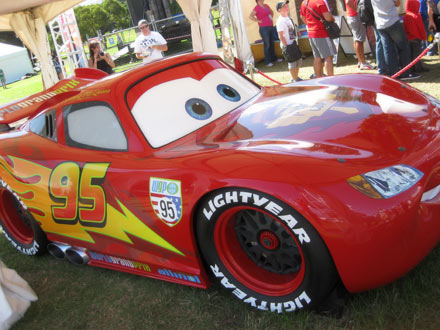 Finding McQueen.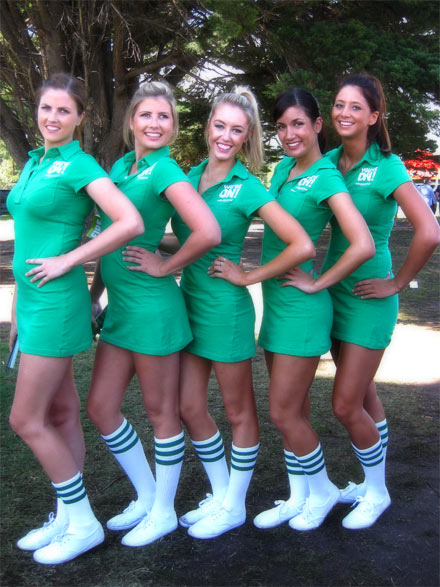 They'd do anything to tempt you to bet nowadays.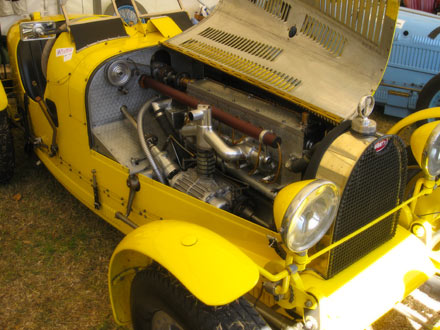 From young fast girls, we moved to old fast cars- gotta love the original Bugattis.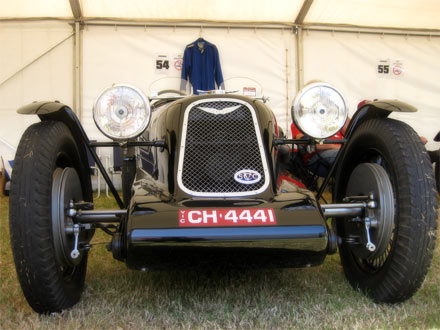 I got no idea what make this is, but the headlights had personality.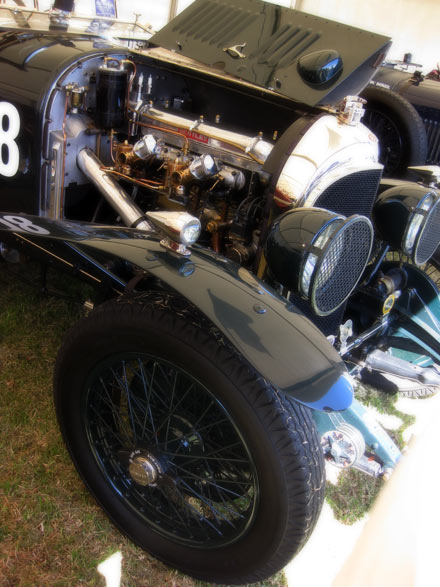 Polished Bentley.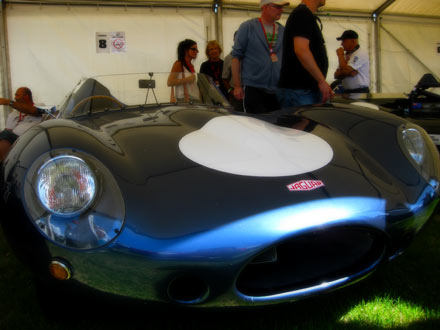 I love Jags and this D-type looked like a shimmering goldfish.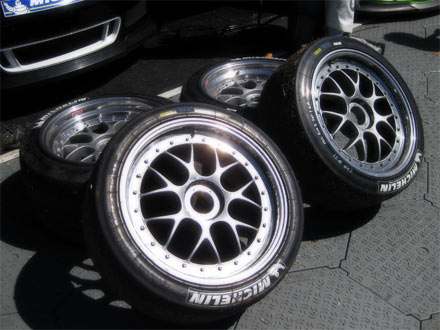 Those could work on the Golf.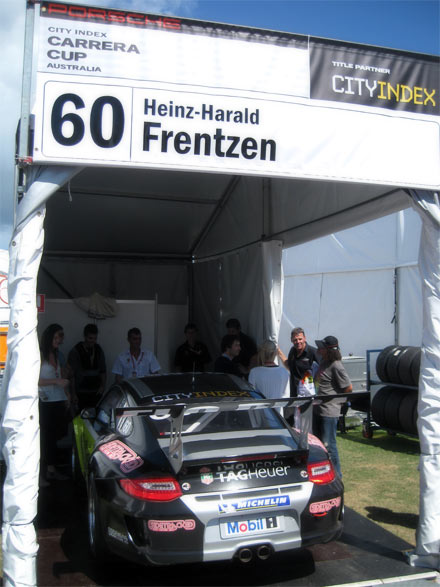 The guest driver on the Porsche circus was an ex-Williams driver!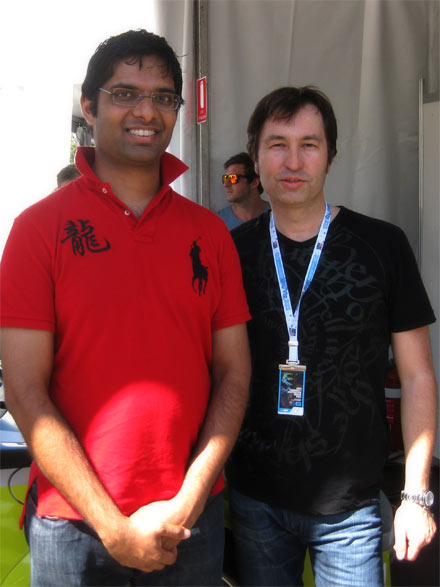 My shot with Heinz-Harald.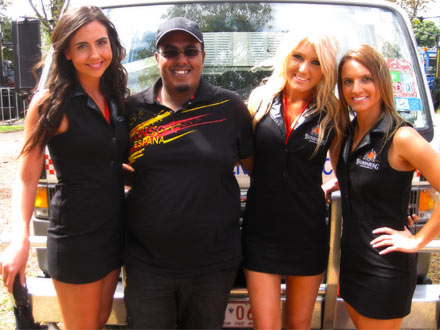 Yogen with the Bundy girls.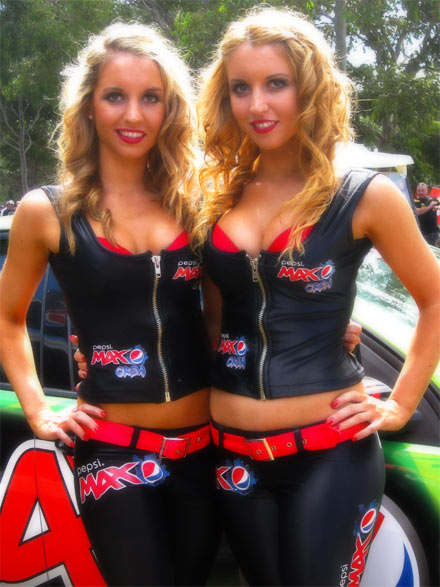 And for those who have to get by on soft drinks.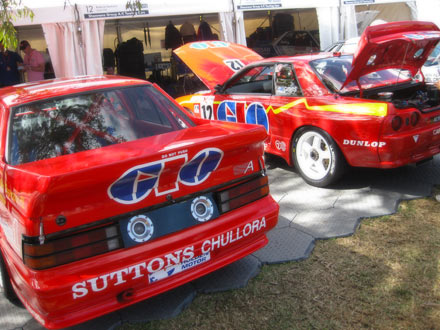 The turn out for the Group As was impressive.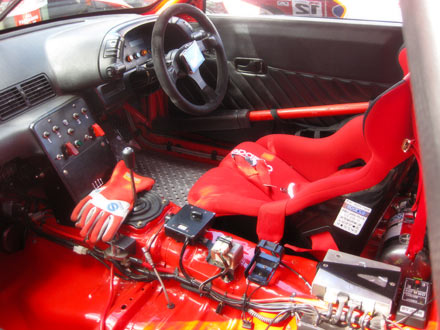 Inside the R32.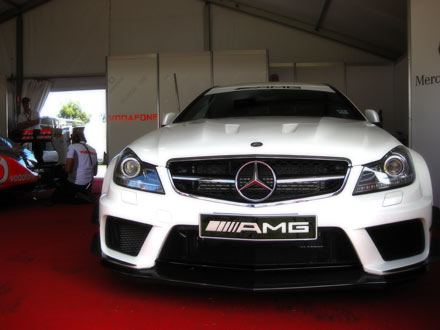 Mercedes rocked up with a white AMG Black to pretending that it was a road car.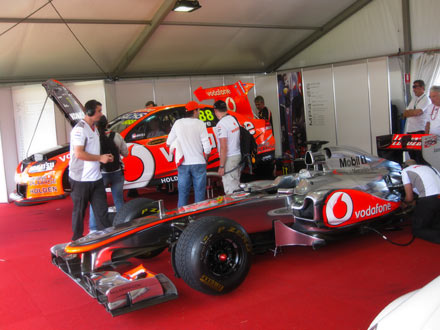 The white Black was to take on last year's McLaren and the Triple Eight taxi in a speed shoot out.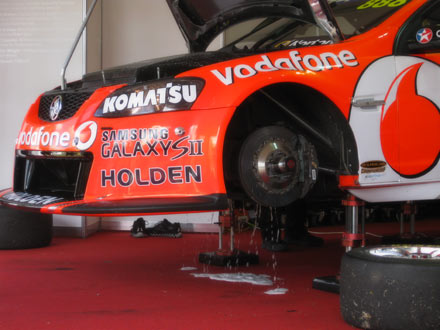 The Super Taxi Commodore had the usual Holden leaks.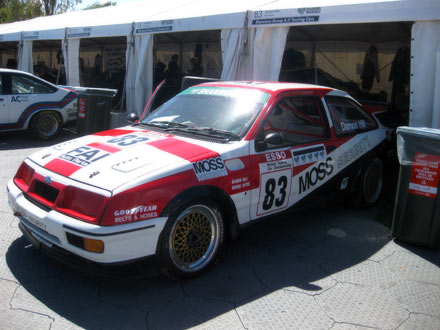 Back in the Group A Paddock, a bunch of Sierras were on show. This is an ex-Damon Hill car from the BTCC.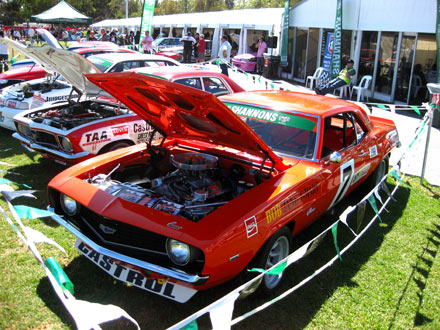 The Bob Jane Camaro from the late 60s.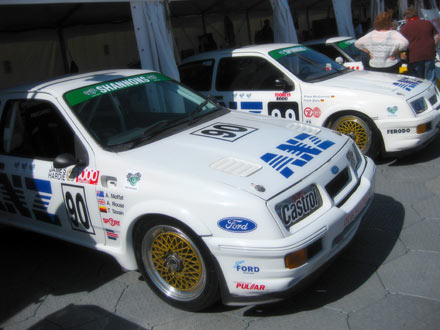 Two ex-Eggenberger Sierras.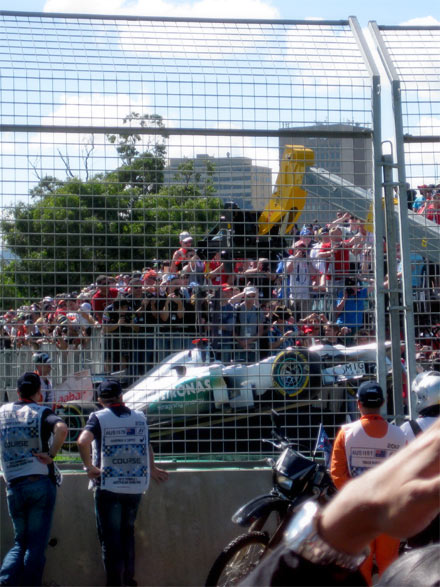 We then settled along the back for F1 quali. We got to see Schumi's F-duct when the Mercedes was hoisted off.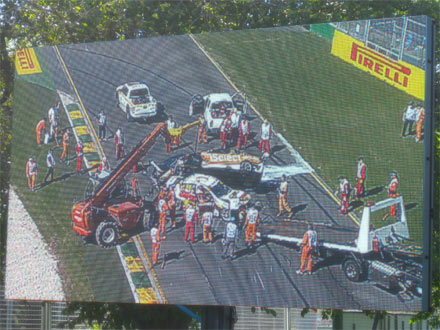 The V8 race degenerated after a massive pile up.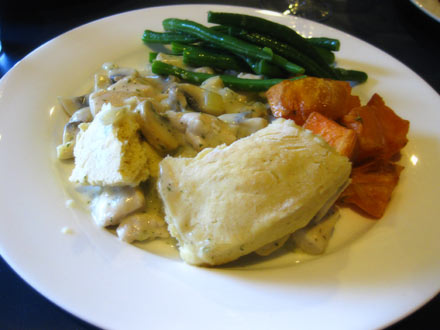 And as quickly was we had rocked up, the day at the races was over and it was time for some chicken pie at girl Jo's house.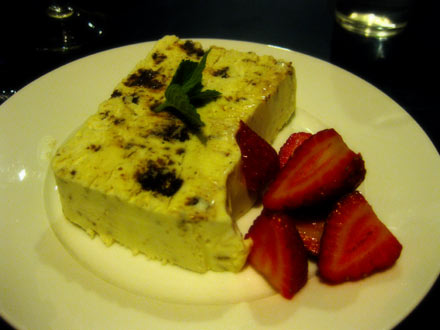 And that was followed by homemade ice cream.
I then promptly fell asleep on the couch and missed the after party- have to be fresh for the race!
THE PAGES
Curry News Network
Latest Entries
Report Archives
Latest Race Updates
Links