VW Happy Laps
22nd January 2012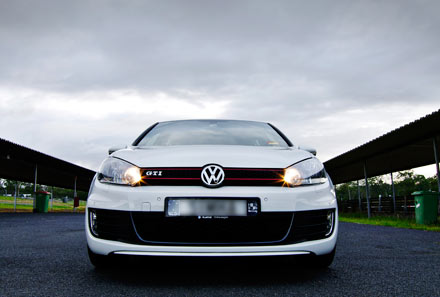 First cab off the rank. Perci and I got to Lakeside early enough to do some solo shots of the Golf.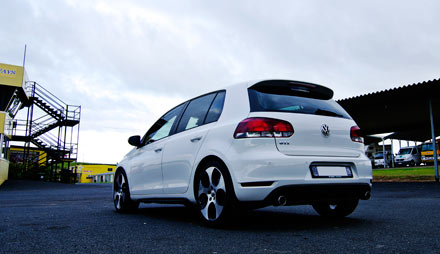 We had paddocks all to ourselves.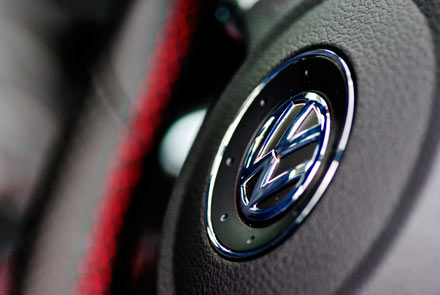 Vee Dub close up.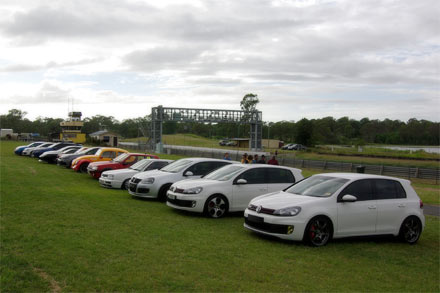 As breakfast time approached, we started lining up in front of the cafe.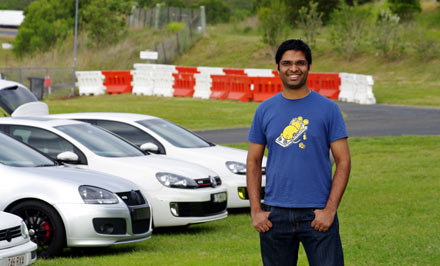 Nerves, what nerves?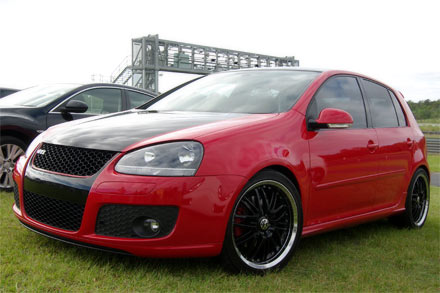 I loved the colour on the MkV, but I am not too sure about the de-badged look.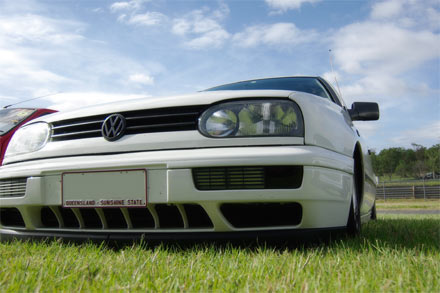 Again proof that old Dubs donít die, they just get lower.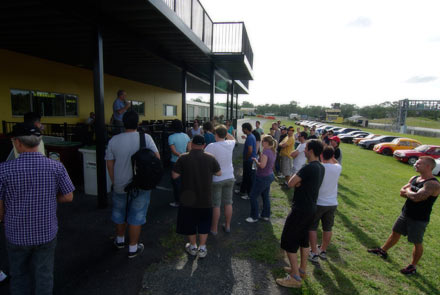 The driver briefing happened after breakfast and we were all warned not to be idiots.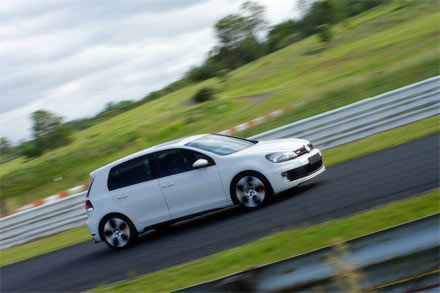 out on my own on the back of the track.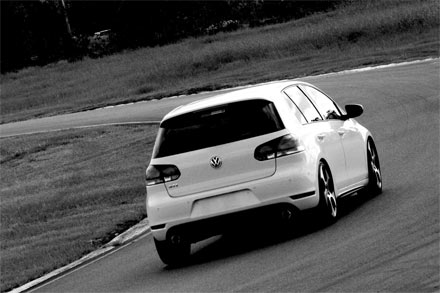 Getting a bit of angle up on the run up the hill.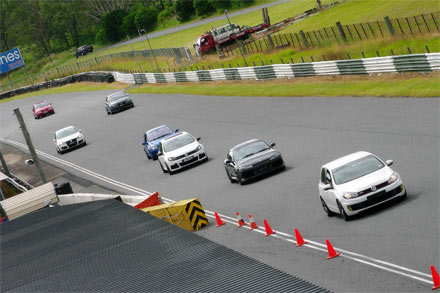 Natís stage 2 MkVI heading a few more down the front straight.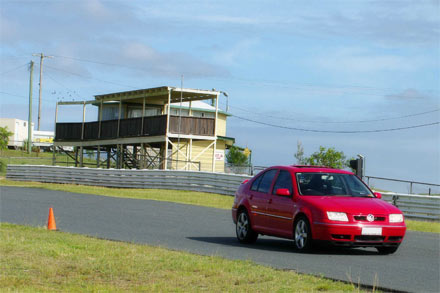 Bora at the back.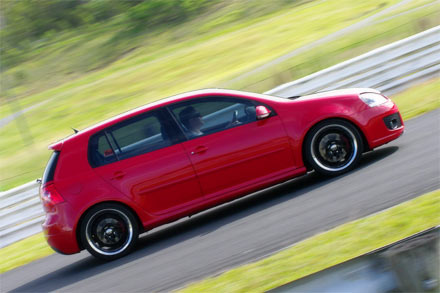 The tornado MkV again.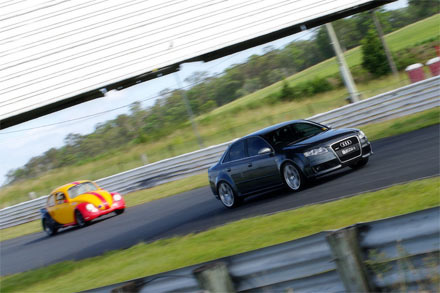 A contrast in speed!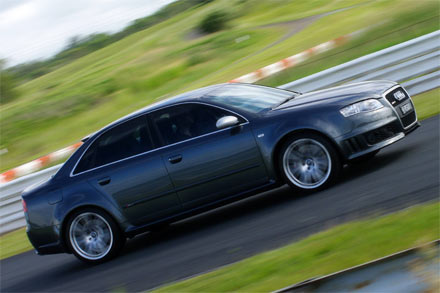 The RS4 was in another league that day.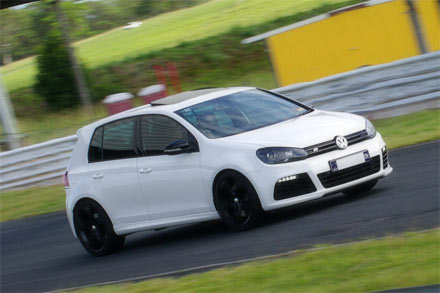 Continuing with the theme of non-GTIs, we had a bunch of Golf Rs buzzing about too.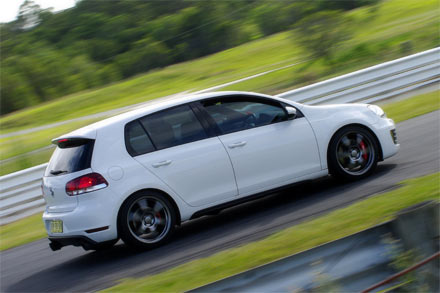 But the GTIs were what I was out there for.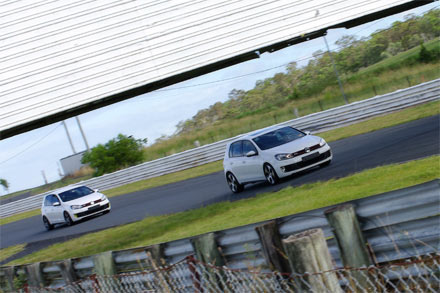 Natís Stage 2 hunting me down.
The RenaultSport Clio was amazing to try and keep up with- it just flew into corners and easily drove around the bigger cars.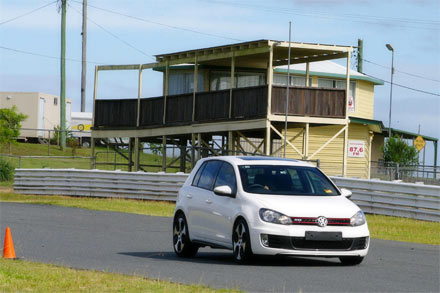 Heading down the back again.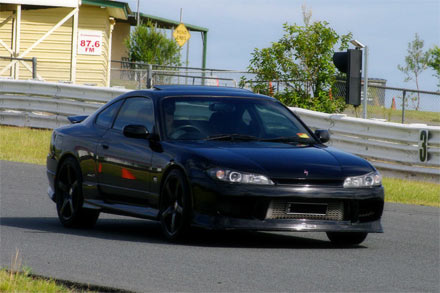 Given its DNA, it was no wonder that the Silvia spun.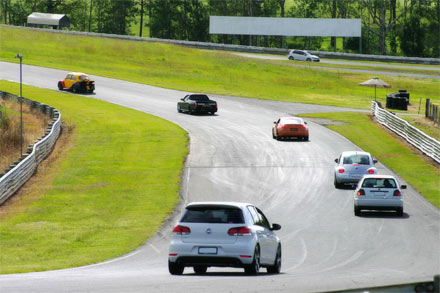 Lakeside has a fair bit of elevation change and that can be seen quite well at the back of the circuit.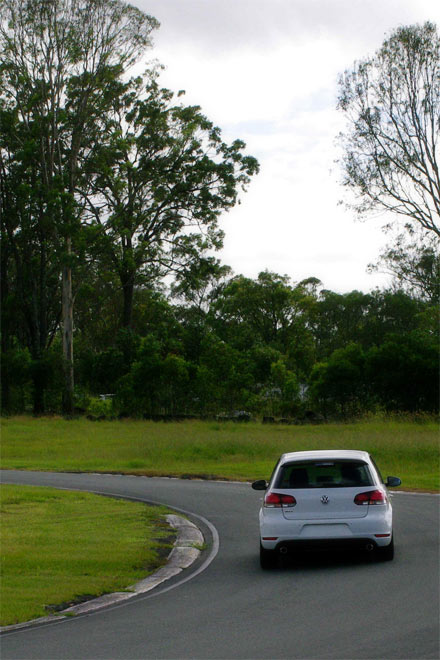 Start of the climb at Hungry.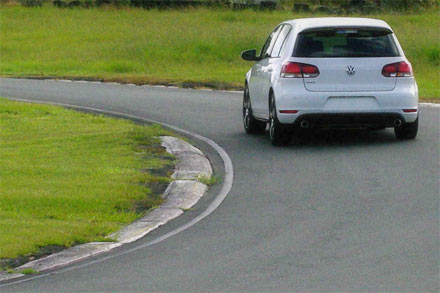 Trying to stick to the apex.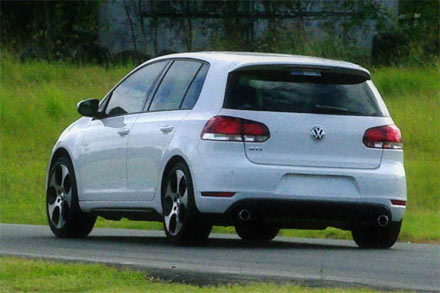 Heading up towards Eastern Loop.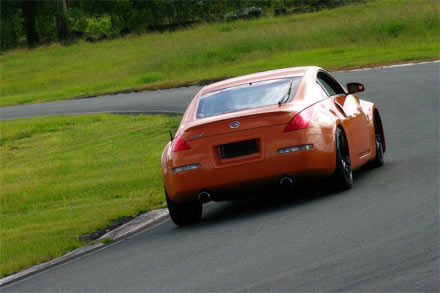 A Zed at Hungry.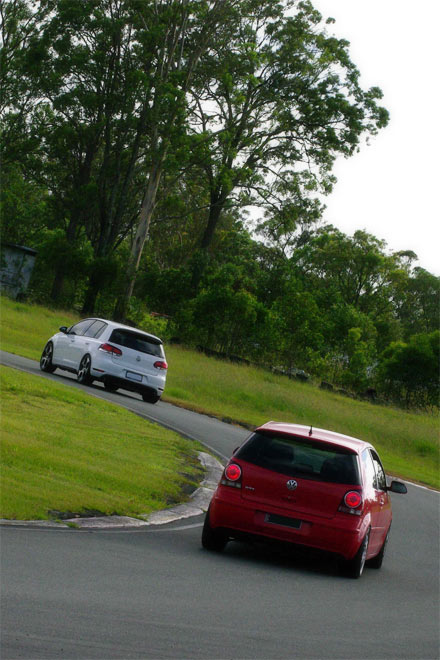 The Polo was quite handy on the track.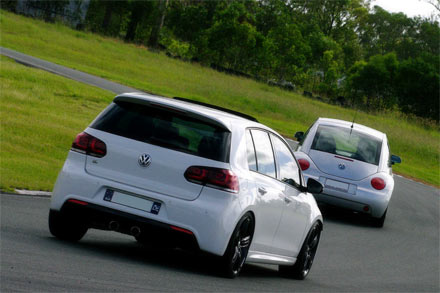 The R coming up to lap the Beetle.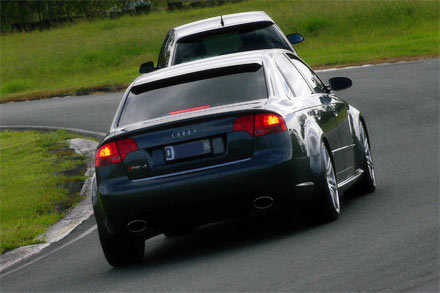 The RS4 mowed down everything else.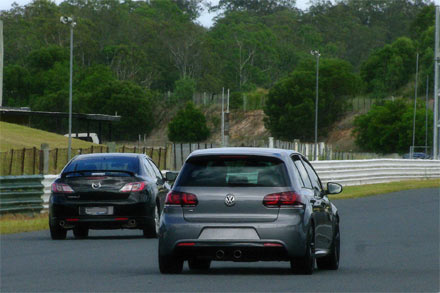 Tarmacís R overcoming a 6.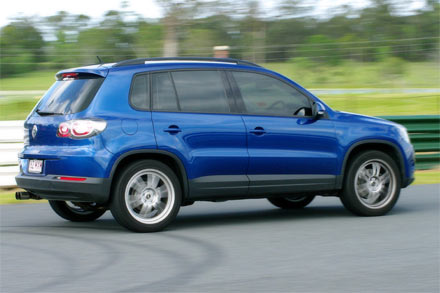 And yes, we had to contend with an SUV as well.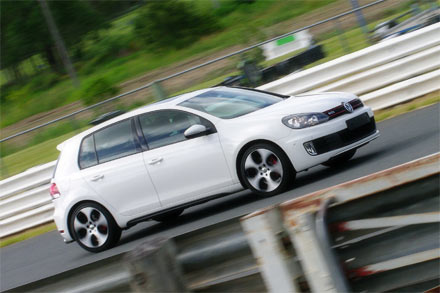 The front straight was good for 180kmph in the Golf and I wasnít too keen on keep the foot down into the kink.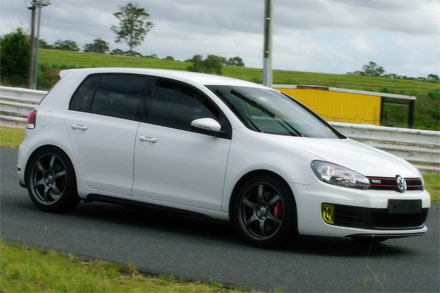 After watching this car fly by, I am convinced that I need lighter wheels.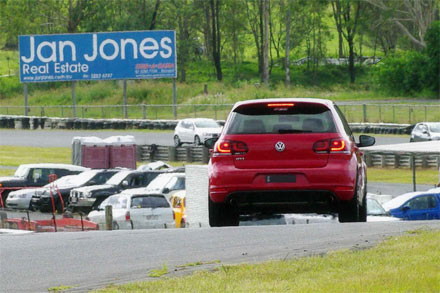 My MY10 GTI was probably the oldest MkVI out there with one barely run in and another running the Adidas pack.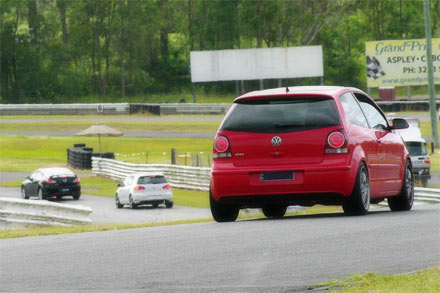 The Polo running down the hill.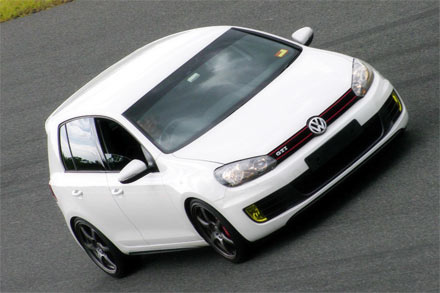 The pick of the GTIs on its final lap.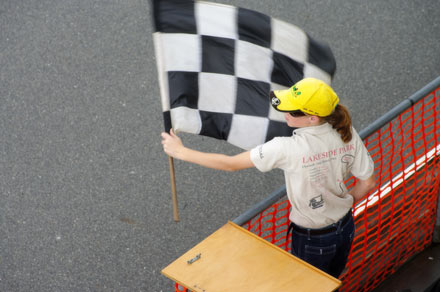 Half an hour went by like a flash- I didnít even count how many laps I got in.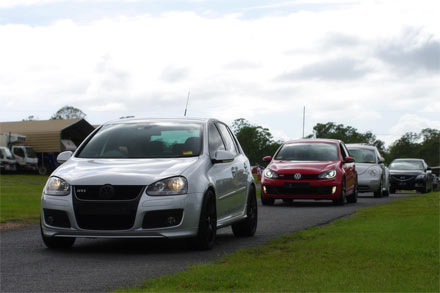 And with that, we all pulled into the paddock, talked shit for an hour and Perci and I had to get back to Brisbane.
THE PAGES
Curry News Network
Latest Entries
Report Archives
Latest Race Updates
Links