Jazz Sushi
20th November 2011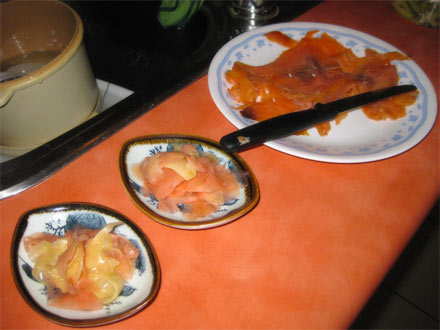 Salmon, salmon, everywhere! Jazz got us all around her place to show off her new Japanese cooking skills and help us while away a Sunday afternoon.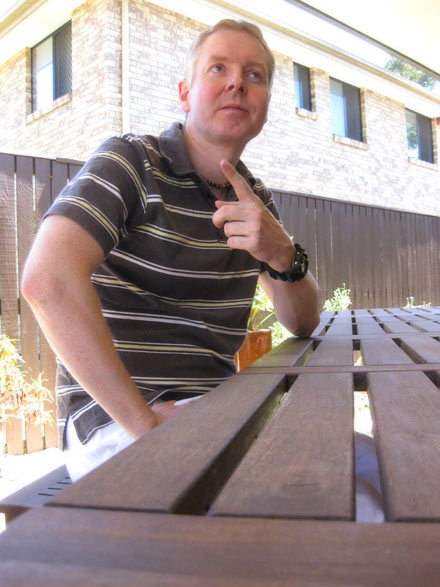 That guy is cooking pointed Wim.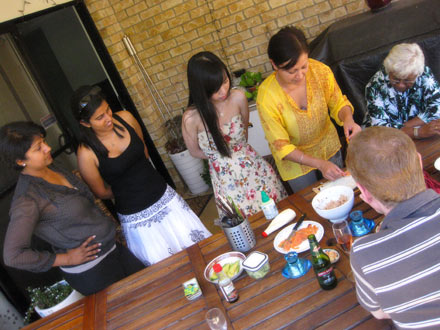 All eyes on Jazz.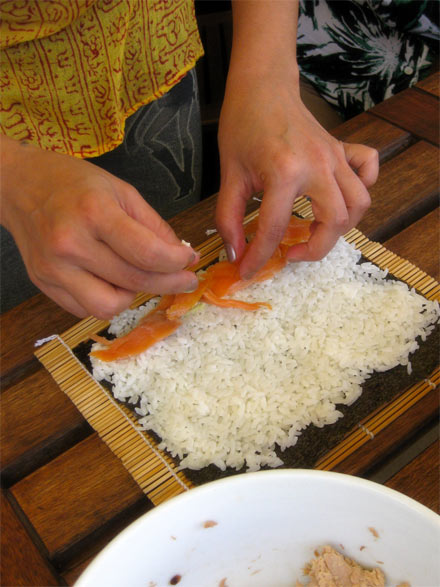 Jazz went old school with the bamboo sushi mat.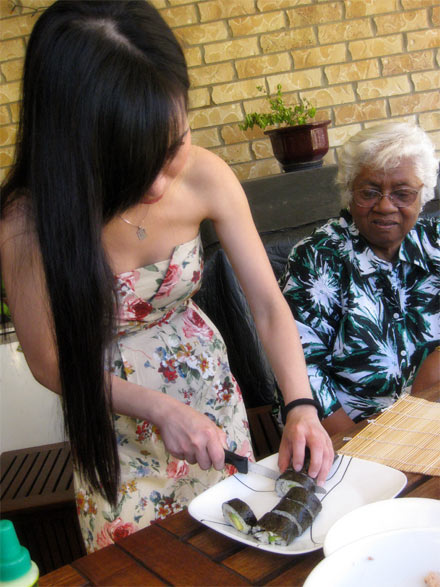 Trinh was charged with the cutting duties.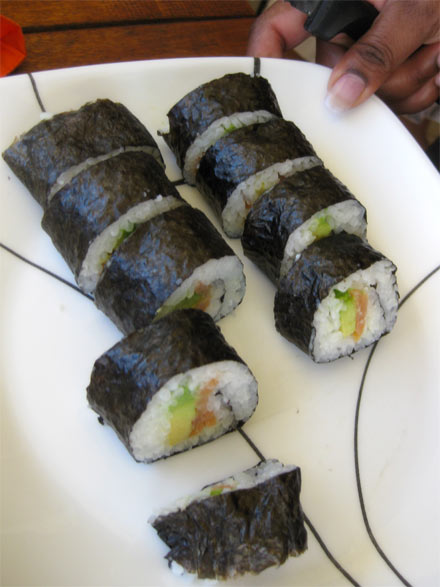 The first batch!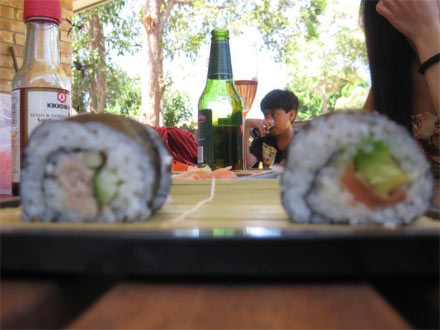 Pretty soon we were mixing up all the tuna and salmon classics.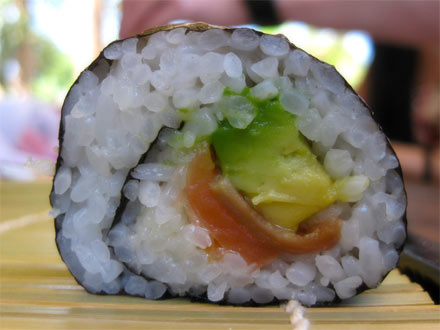 Just some roe short of a rainbow!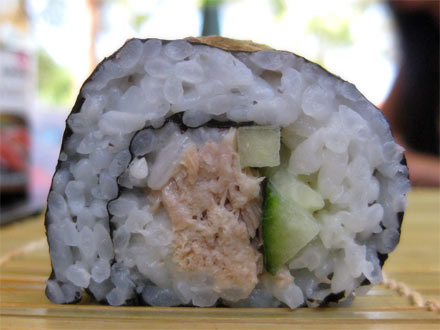 Tuna and cucumber.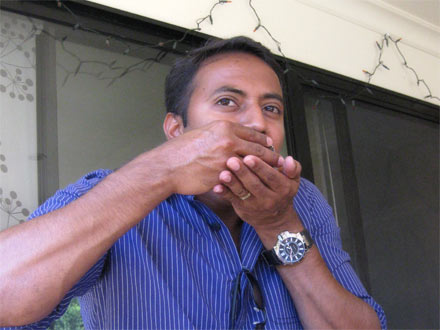 Bhoovey-Baby was a vegetarian.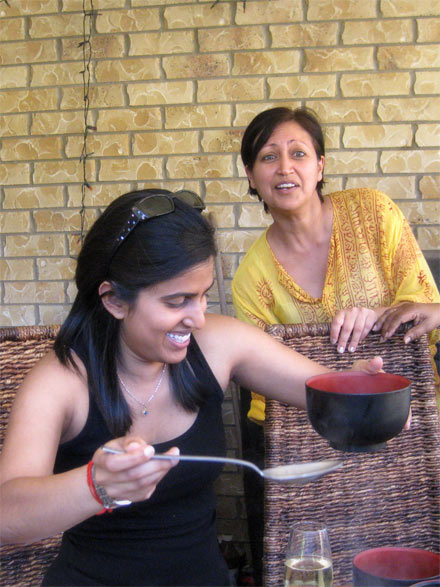 Renu dished out the Jazz-style miso soup.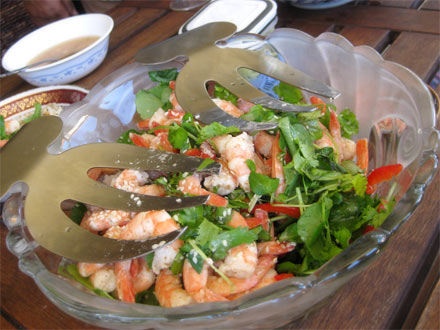 The first of the sides as the prawn salad.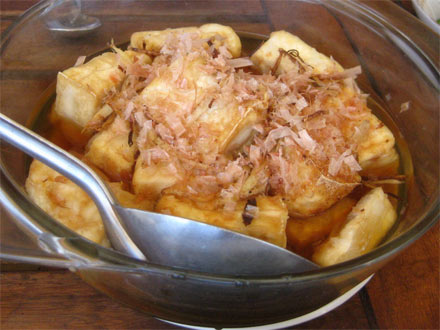 I loved the braised tofu.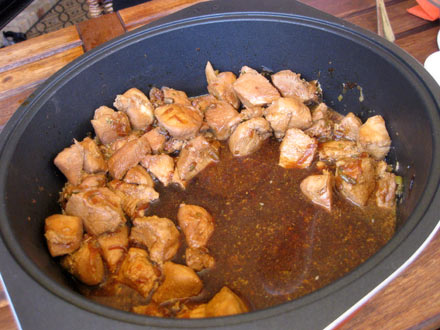 The chicken was like being in a Japanese restaurant.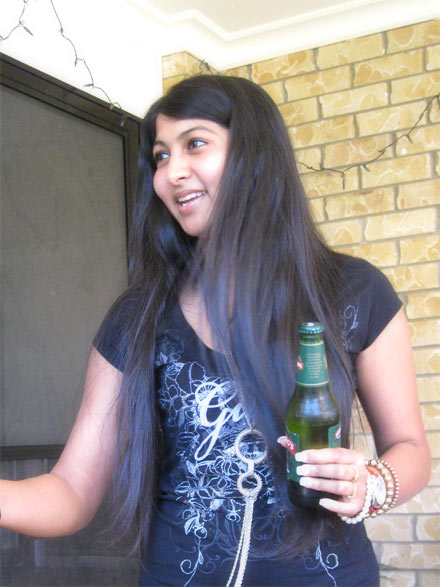 And why was Arpitha giving the eye to her hubby?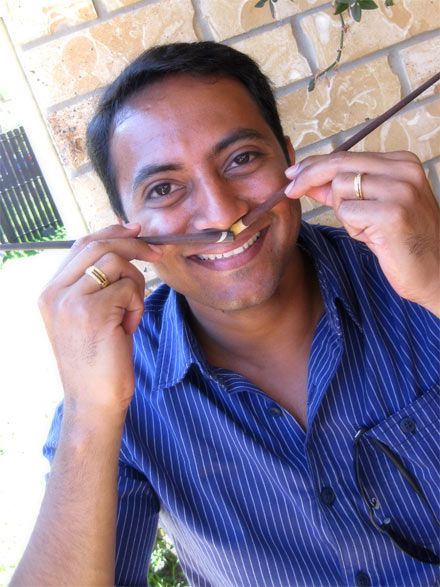 24th Pulikesi!
THE PAGES
Curry News Network
Latest Entries
Report Archives
Latest Race Updates
Links