Santos LASER Show
22nd September 2011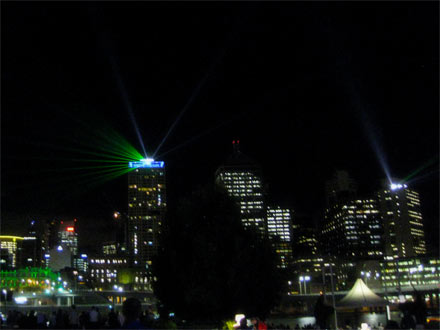 Seeing green lights from the tops of CBD buildings was a bit freaky.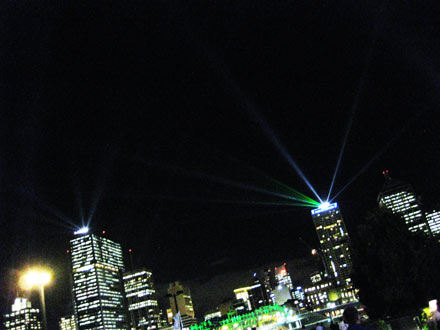 Calling multiple Batmans.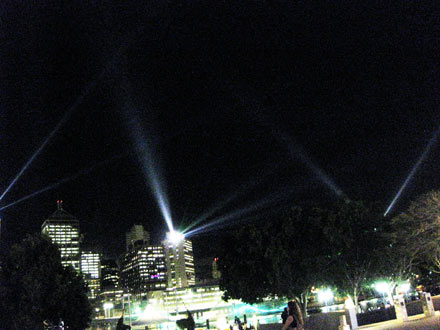 Lights from the South Bank side.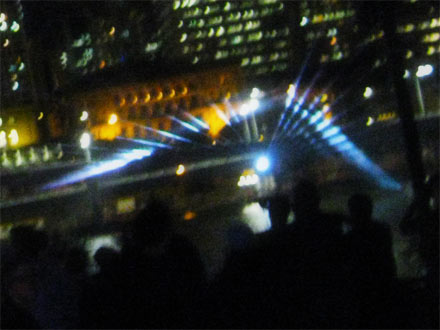 A blue rib cage appeared in the water.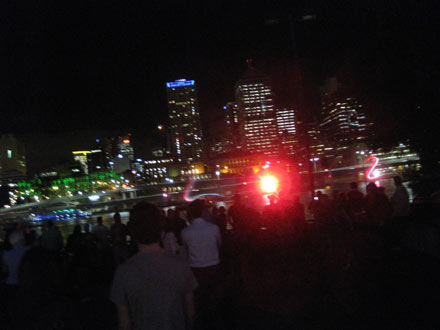 The eye of the Terminator.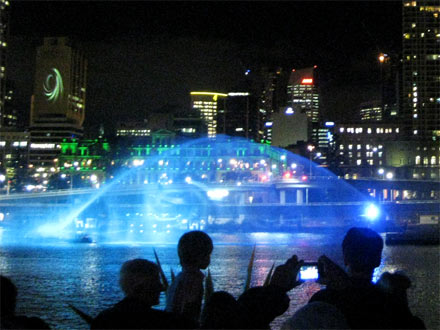 The dragon awakening.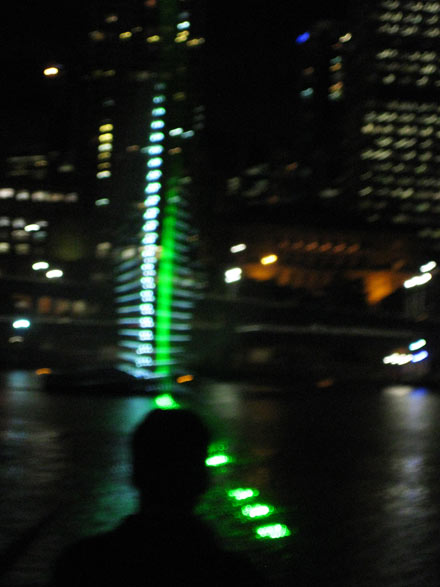 Doesn't this look like the Burj?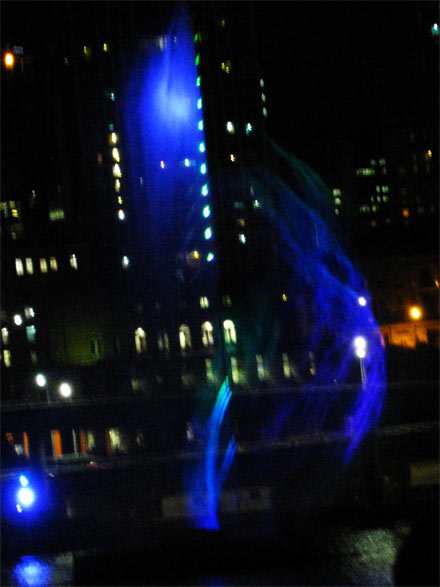 Leaping dolphins.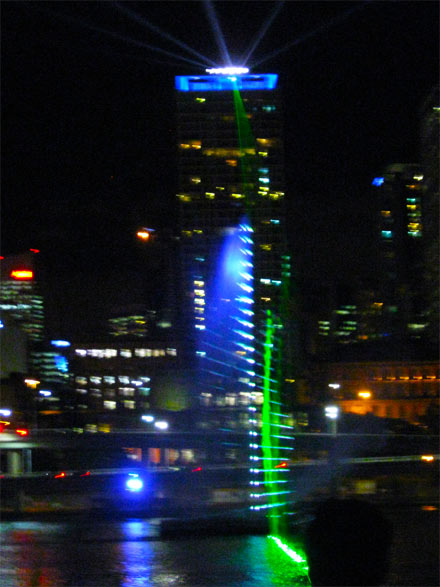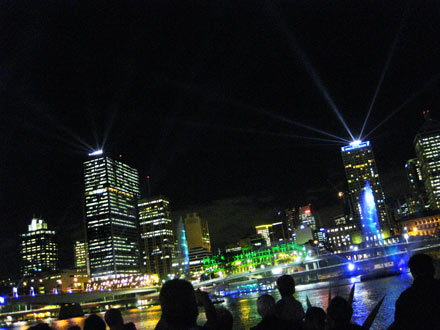 The city reach of the river was very bright.
A giant game of ring toss.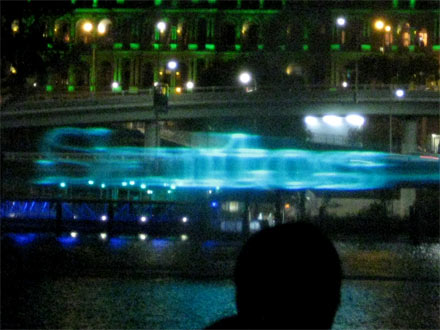 And it was all thanks to Santos.
THE PAGES
Curry News Network
Latest Entries
Report Archives
Latest Race Updates
Links