Bridge to Brisbane
11th September 2011
There might have been a grand total of about 6km run by me since the month of August, but a lack of fitness wasn't about to stop me from giving the Bridge to Brisbane another crack.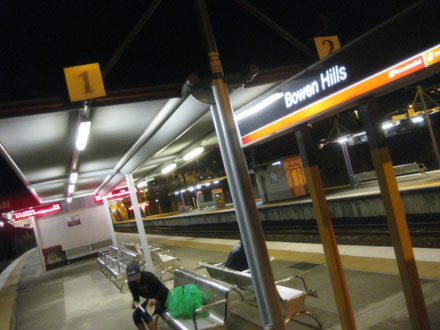 It was a cold, cold morning as we headed out of the Bowen Hills station.
Where's this meant to go?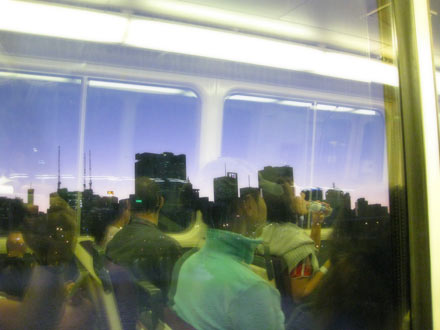 Brisbane was just waking up.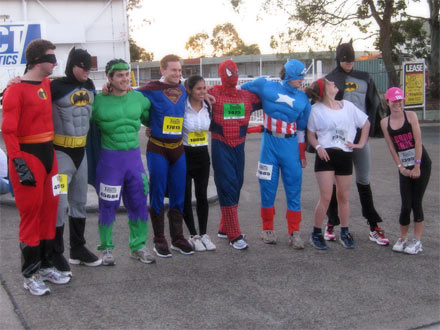 It was going to be a tough race- I was up against super heroes.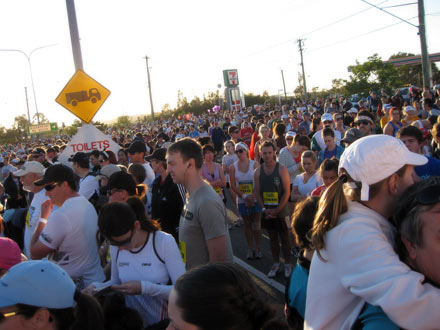 Where in the world is John Sullivan?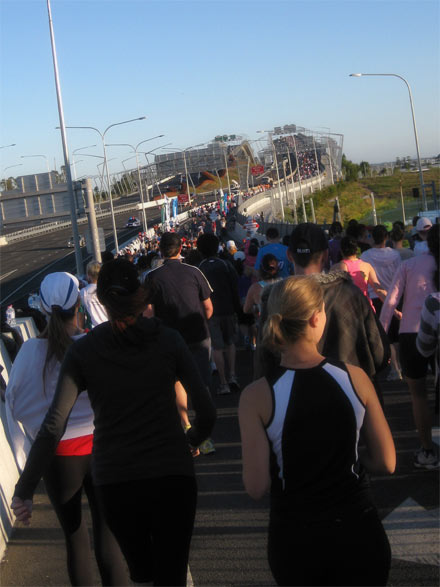 I've never hoofed it over the newer of the two Gateway bridges.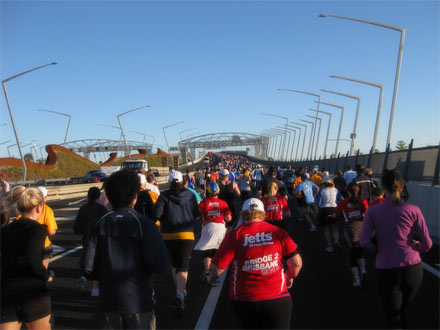 Folk started running before the starting marker.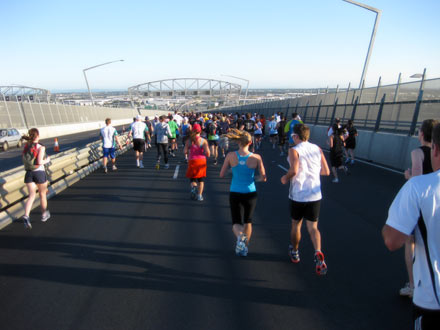 My plan was to use the momentum of the downhill section of the bridge to last out the remaining 9km…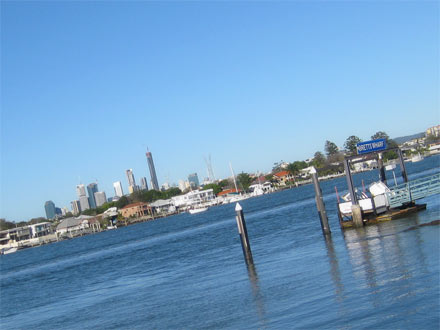 Brett's Wharf.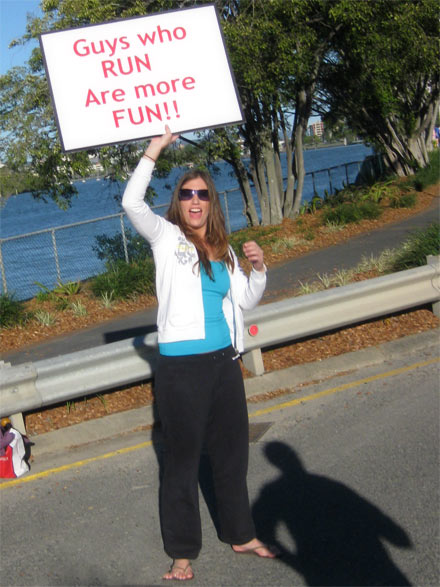 Yeah, what she said!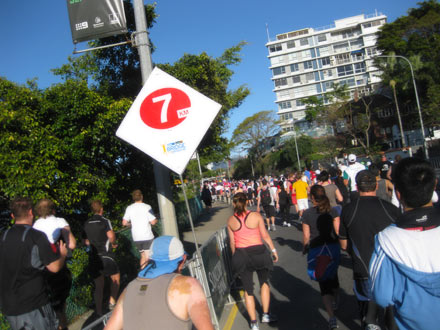 The crowd had started to bunch up again at the 7km mark.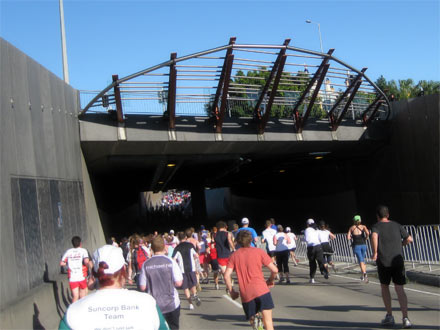 The final painful climb was through the ICB tunnel.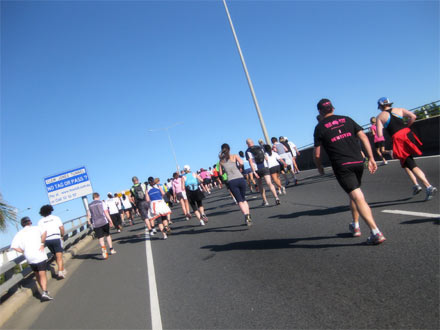 Up the hill.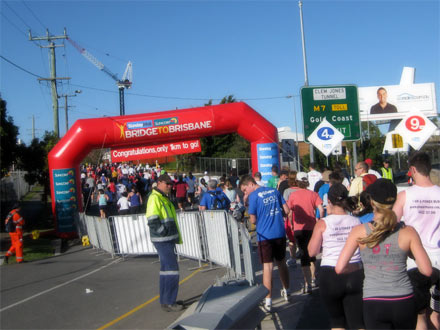 1km to go.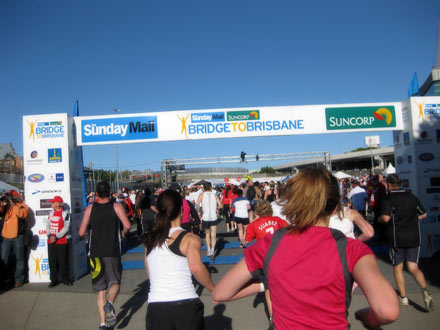 The end.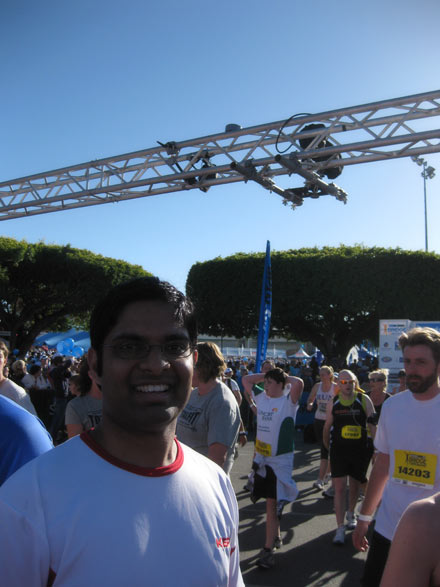 I wasn't sure which bits hurt at this point.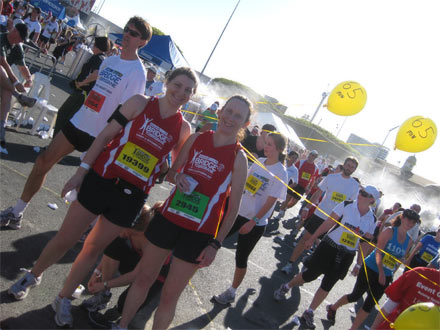 I was meant to keep up with the 65min pace setters, but I managed to drop back by a further 7 minutes.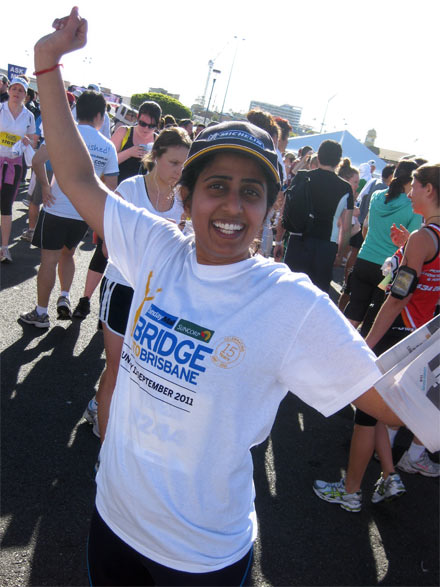 Guess who ran under an hour?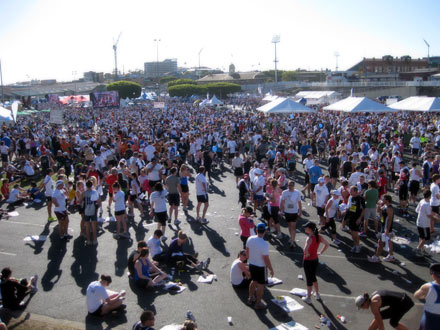 Where in the world is John Sullivan?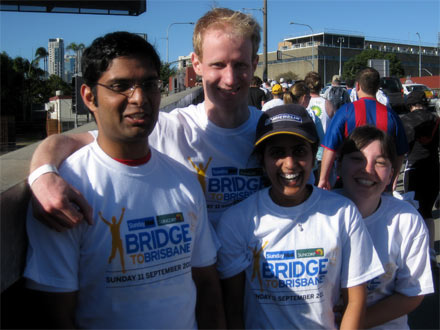 The rest of the gang who made it!
THE PAGES
Curry News Network
Latest Entries
Report Archives
Latest Race Updates
Links