Dingo's 1st Birthday With Us
10th September 2011
Dingo's turned 25… This was rather suspicious as we've never been to one of his parties before, so we got a hold of his driver's license just be sure before joining in on his South Bank dinner.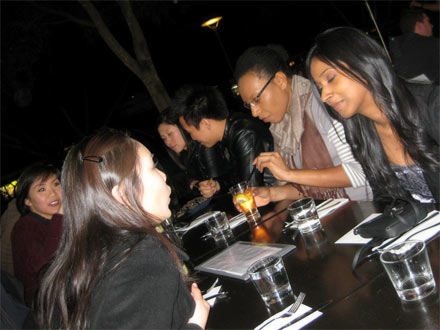 We could have been in the far east…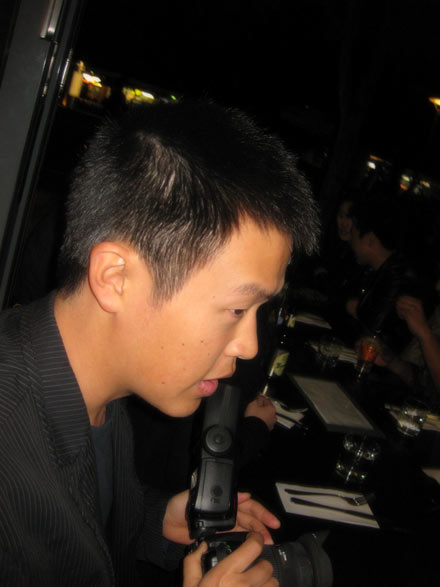 But a local face guided us to our end of the table.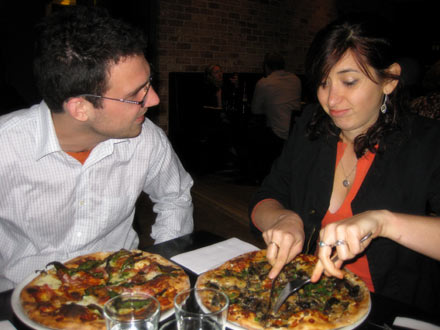 The Time Traveller and his fiancée.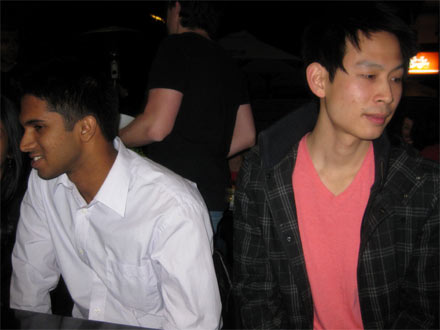 Best of mates.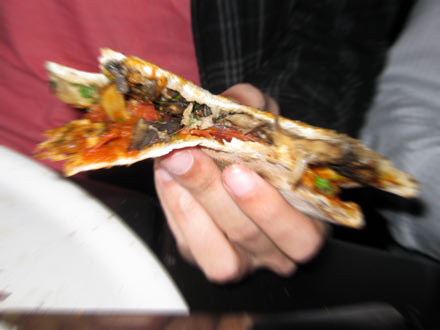 Wy turned his pizza into a calzone.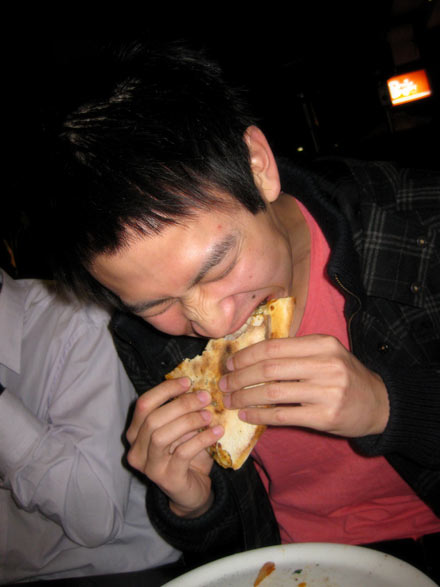 Wy doing a beaver impression.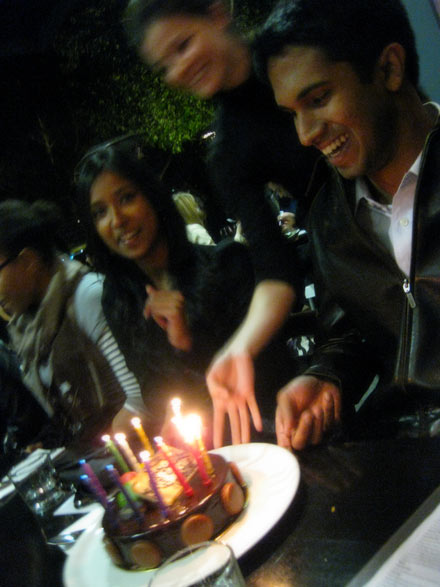 Cue the song.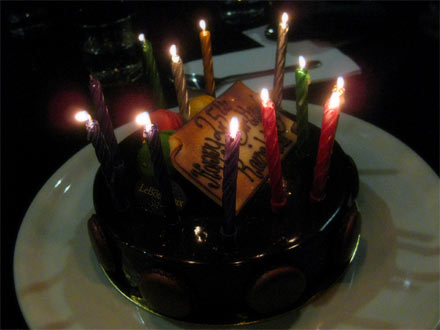 There was a risk that the heat from all the candles could melt the cake.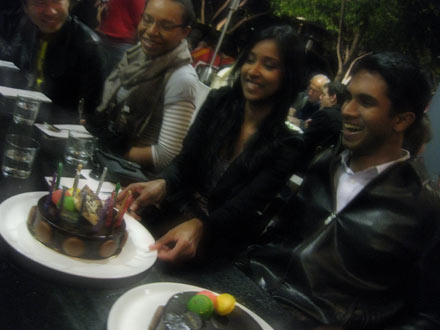 Well, the lungs still worked.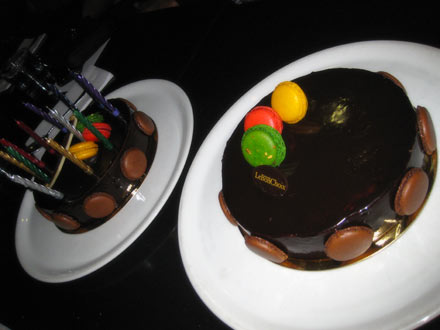 A 25th really needs 2 cakes to be celebrated properly.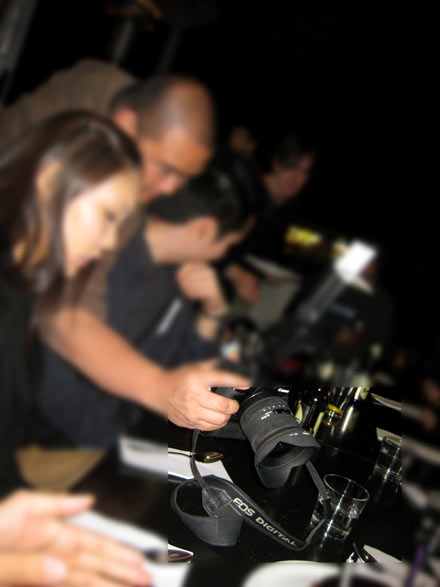 That's how you take a photo of a glass of water!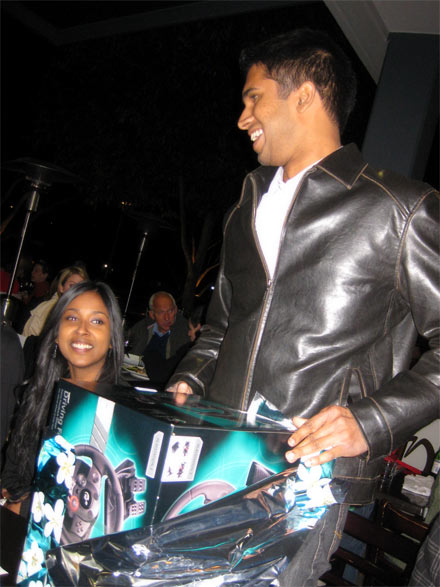 This is not what it looks like…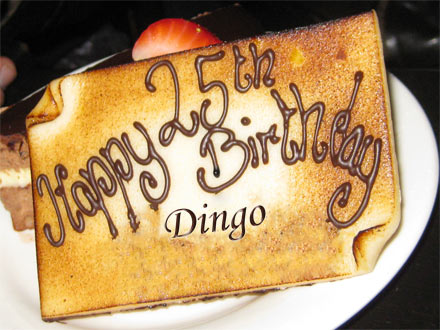 THE PAGES
Curry News Network
Latest Entries
Report Archives
Latest Race Updates
Links