Tamster's 30th
30th July 2011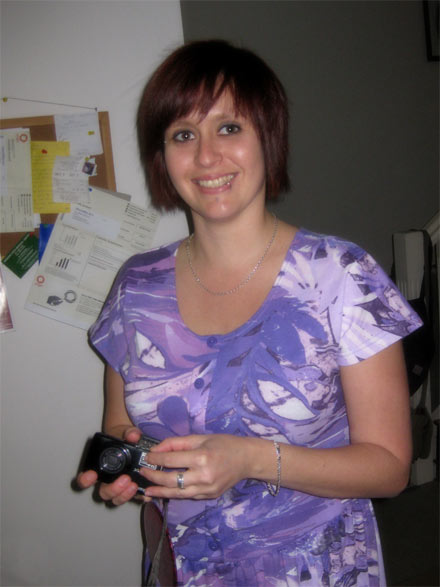 It was meant to be Hubba Bubba purple, but Tammy got confused and wore hubba hubba purple.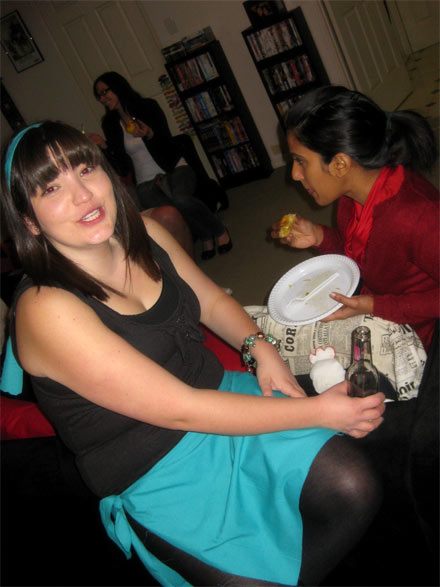 Michelle was all black and blue.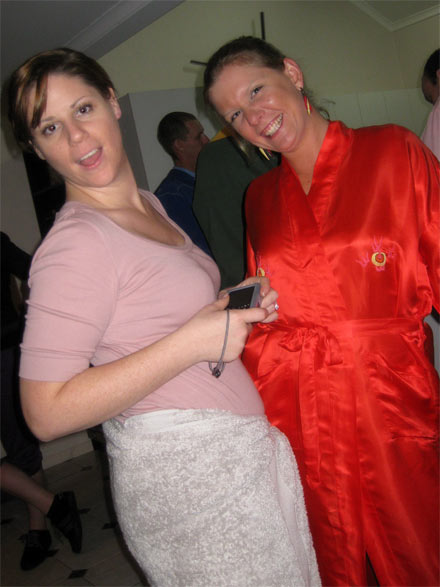 Nellie was nude and Monicah was just fine with that.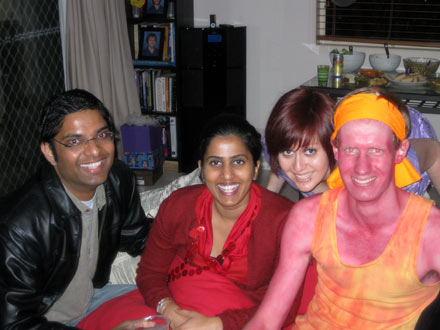 I was a very cold Croc Hunter green. Gene broke out in a rash earlier that day after an incident with some dodgy prawns.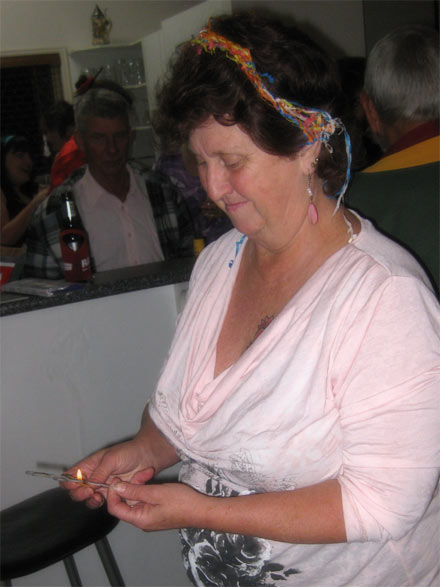 Tammy's mum got the sparklers out.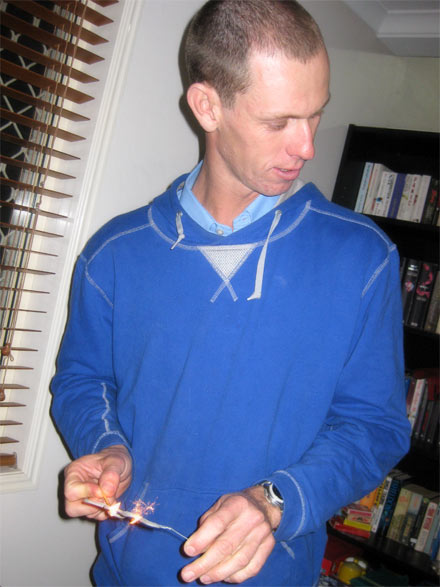 And her brother made it a race.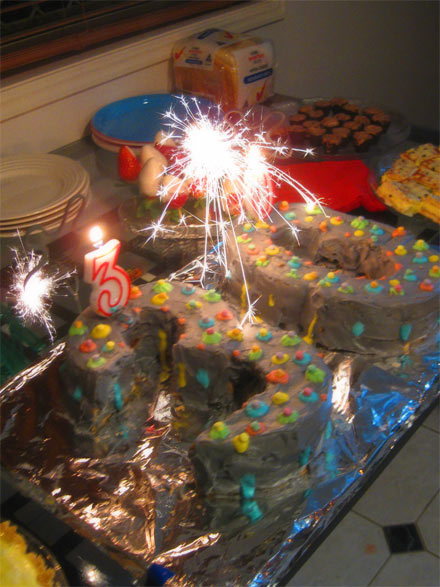 Guess how many birthdays the Birthday Girl's had!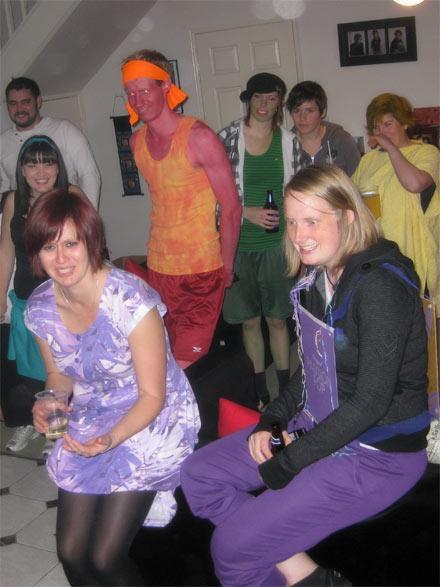 Don't say it!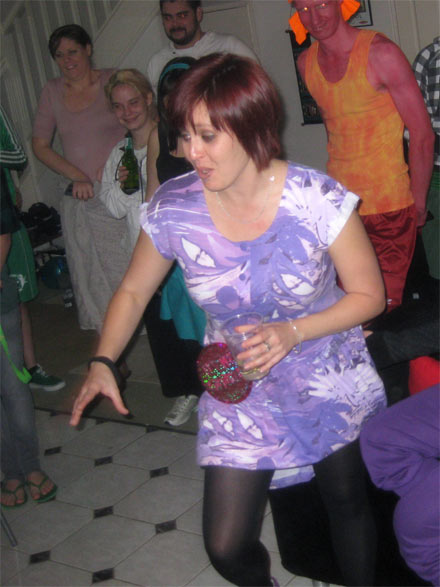 Hold on, I gotta cut this.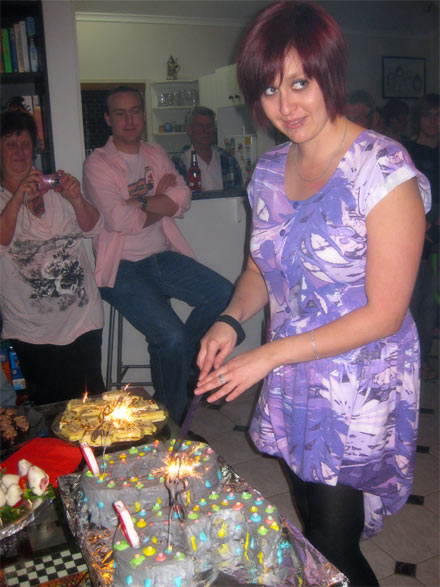 Are we there yet?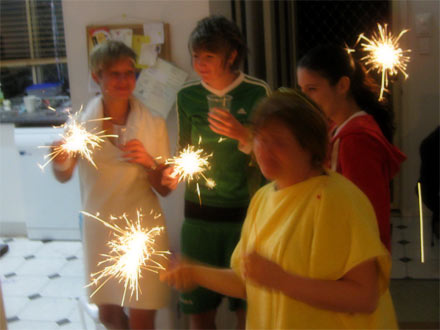 Sarah and Diana led the sparkler waving.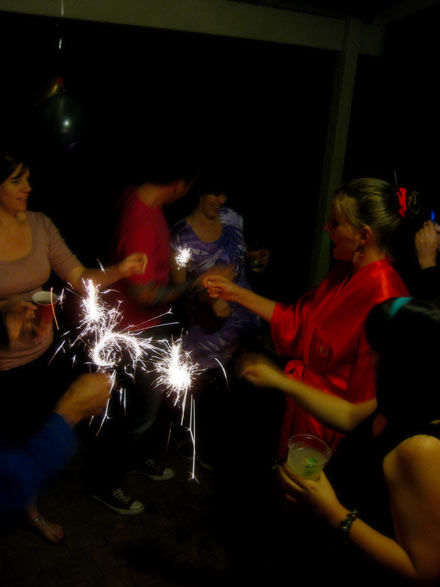 Then everybody got in on the act.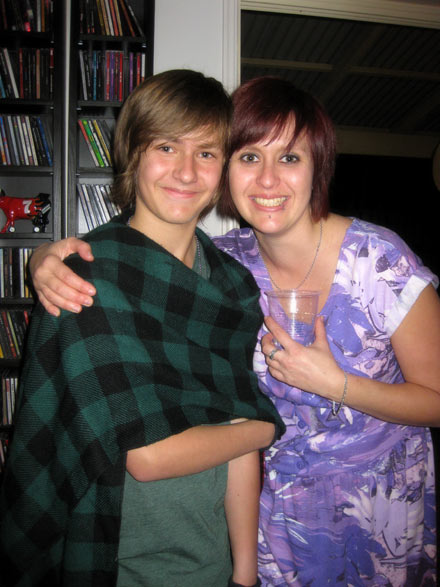 Tam and Tay.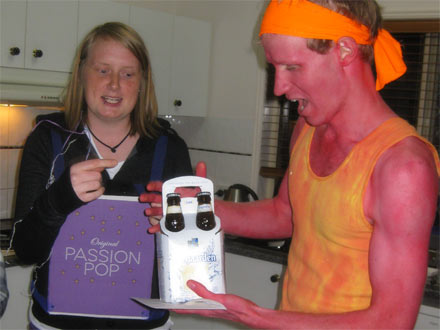 Another thing that Gene was allergic to.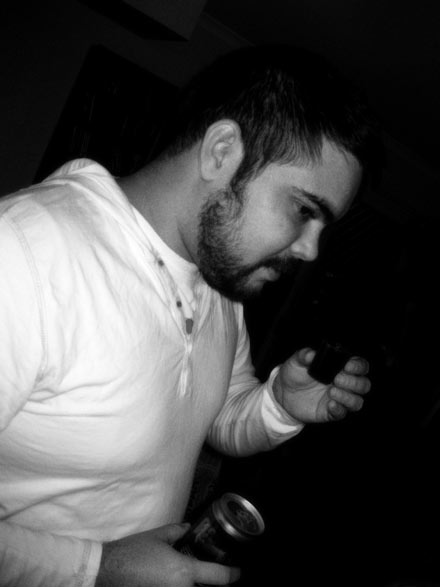 The connoisseur… err, I mean abominable snow man.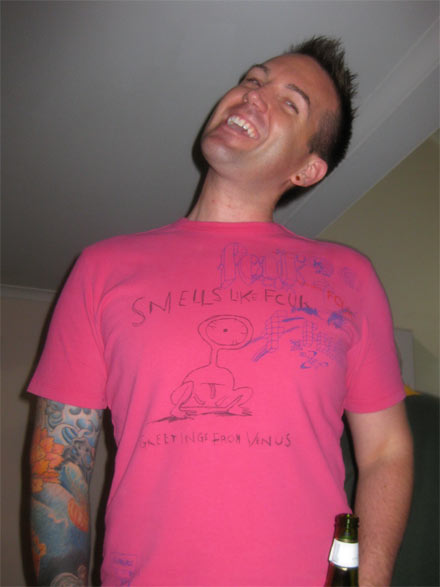 Freaky.
All I'll say is, cops, what cops?
THE PAGES
Curry News Network
Latest Entries
Report Archives
Latest Race Updates
Links