VW Driving Experience
21st June 2011
I heard about VW's track days a few years ago whilst shopping for a VW, but this was the first time I was able to get a spot at a session. VW brought out 10 instructors and go-fast Golfs to the High Performance Driving Centre at Norwell on Tuesday for us to cut laps with.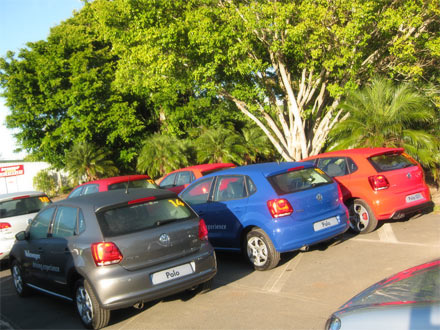 I was confronted with a stack of Polo GTIs when I first go to the Performance Driving Centre and I thought that VW weren't game enough to bring out their big guns.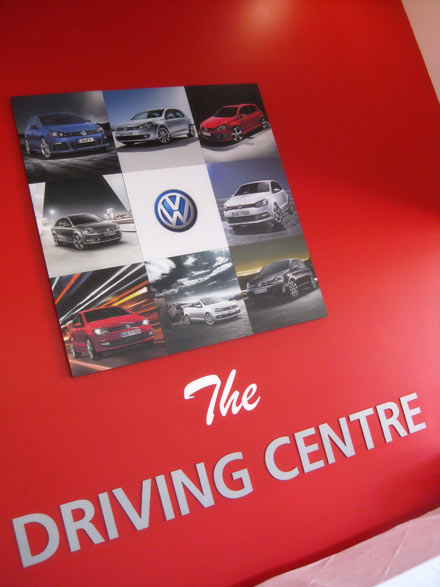 They had decked out the place with all sorts of VWs.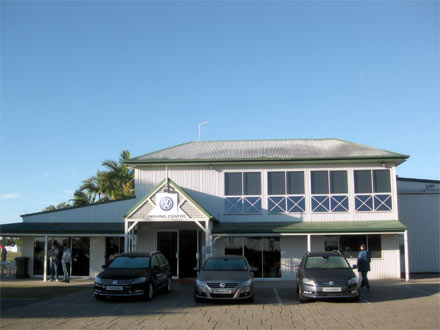 Out the front was the new Passat range.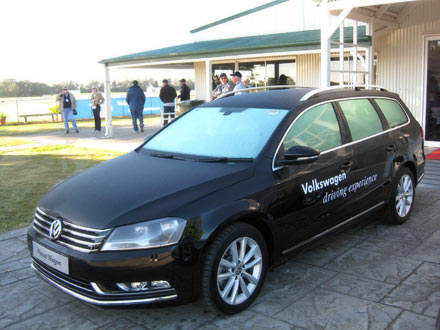 The wagons were on hand to show off Park Assist 2.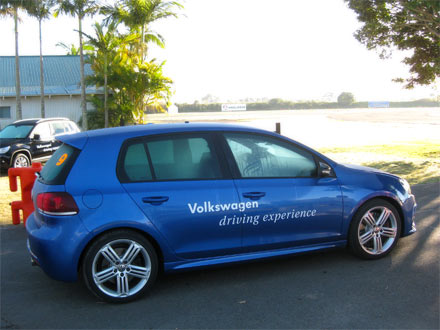 But we were all there for the Golfs.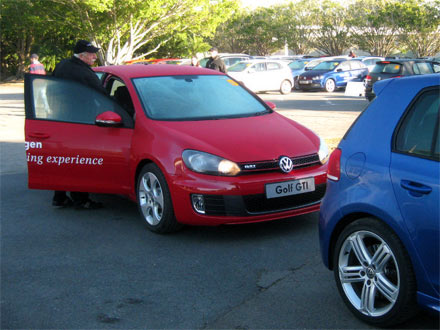 Our instructor, Bob, got the GTI running.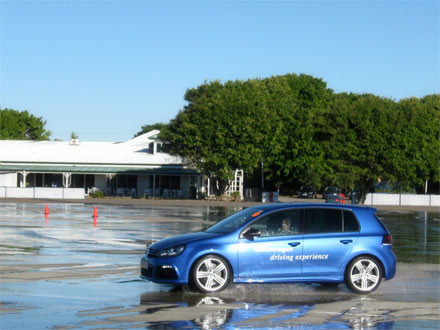 After an ergonomics assessment, we were the first lot onto the skid pan for a bit of steering control work.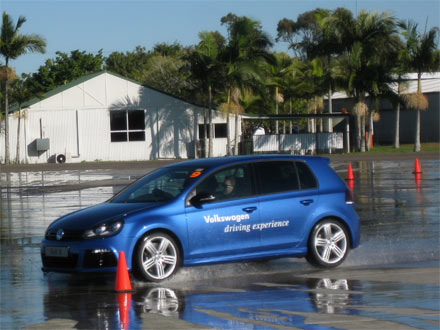 Brake, brake brake…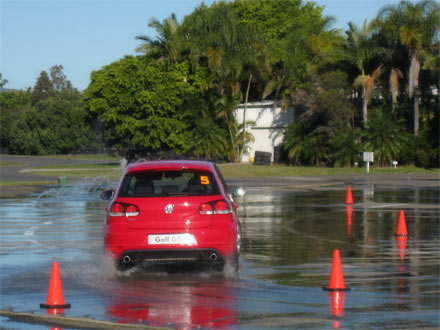 This corner was awesomely tight and followed right after a heavy braking section.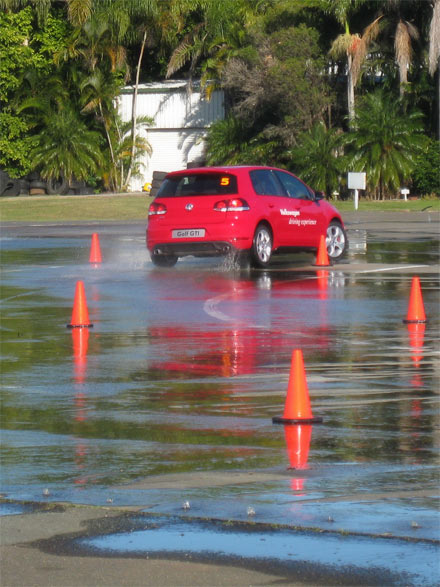 The GTI getting about ready to break into understeer.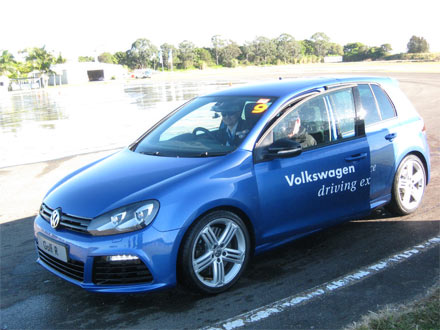 The 5 drivers in our group got to take turns trying out the GTI and the R.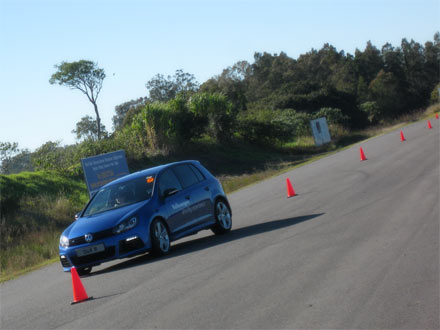 Next was the slalom run. The car had to be locked in 2nd to get the best speed.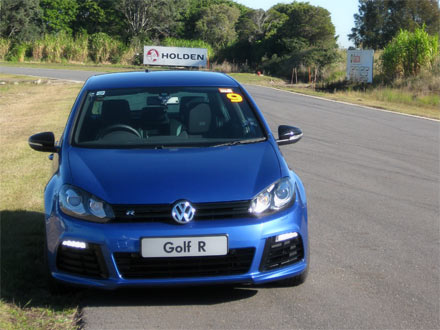 Driver not found.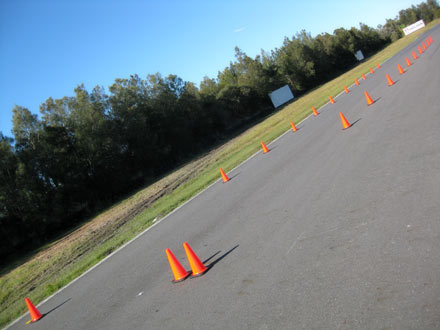 This next test was all about threshold braking- stopping as hard as you can without getting ABS coming on.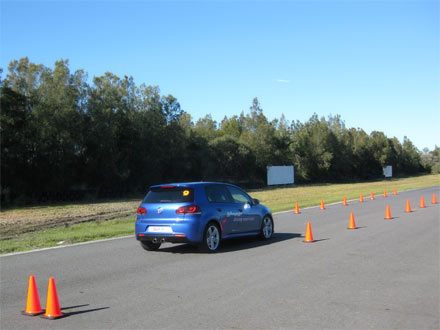 And what was scary was just how long the car took to stop once over 100kmph.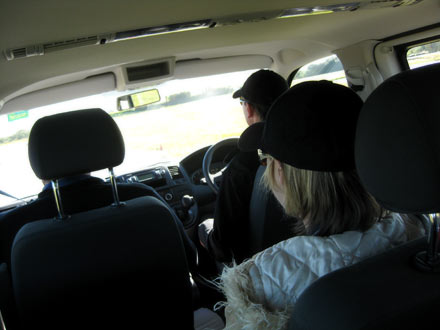 After the braking test everyone had to be whisked off for a toilet break.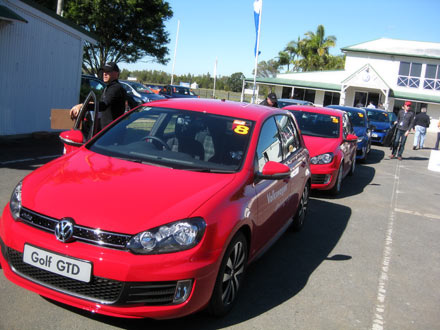 Once our skills sessions were over, it was time to hit the track.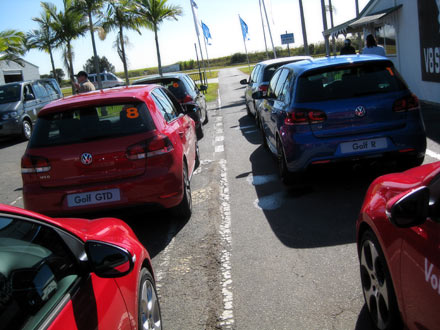 A very tight pit lane.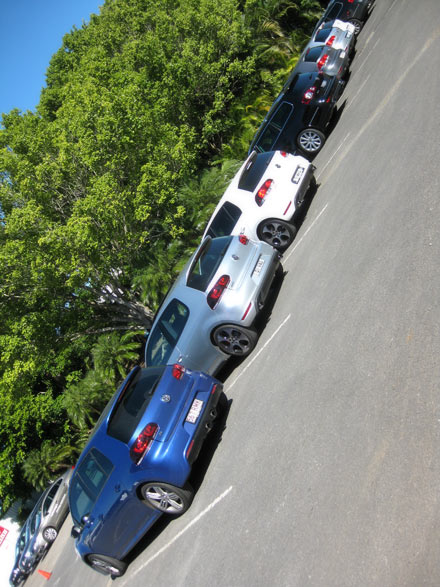 The car park looked like a VW lot.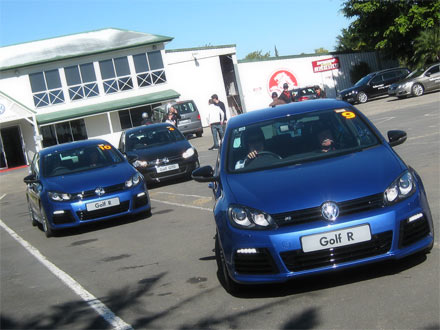 Winton at the wheel of the R.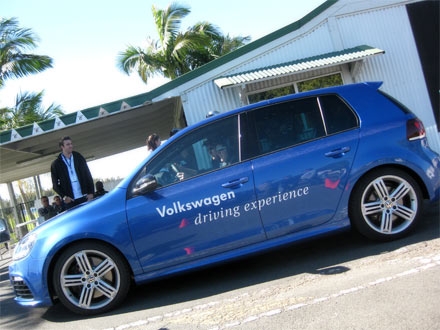 Ben after his first stint.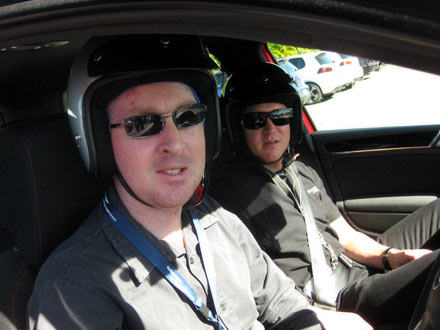 Ben in the GTI.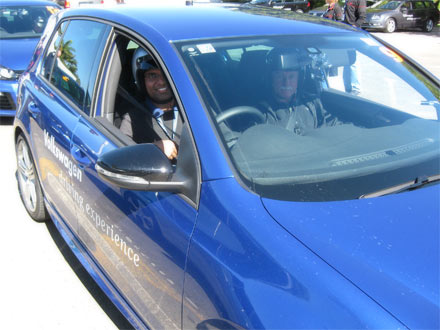 My final set of laps was in the R. The both cars were amazingly flat through the corners and you never sensed that the back would break. Being used to the GTI, the R felt incredibly heavy, but the more ferocious power delivery and all wheel drive helped it maintain corning speed.
Whilst the track was tight enough to make you concentrate, it wasn't big enough to even get out of 3rd gear. Getting offline was just far too easy with the tight corners.
Now VW Aust need to get up to speed with setting up a proper GTI club with proper track day events that enable us to get better use out of these cars.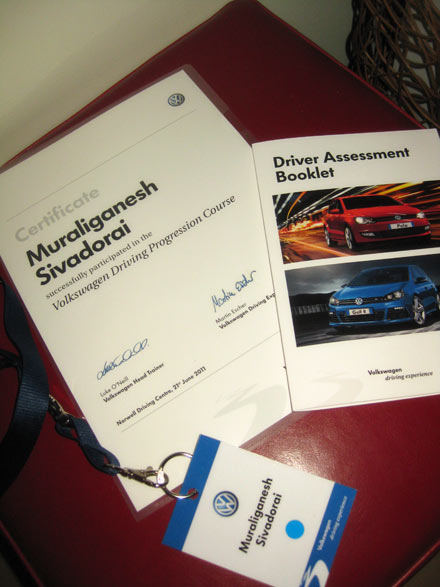 And to finish it off, they gave you an assessment of your skills and Certificate of Participation in the event.
THE PAGES
Curry News Network
Latest Entries
Report Archives
Latest Race Updates
Links