Easter BBQ
22nd April 2011
Easter was about the time to catch up with a few lost folk from different towns (like Sydney, Daisy Hill and the Western Suburbs). We had planned a fantastic looking day to eat out on the balcony, but the dinner was full of action as everyone had to relocate indoors when the storm hit.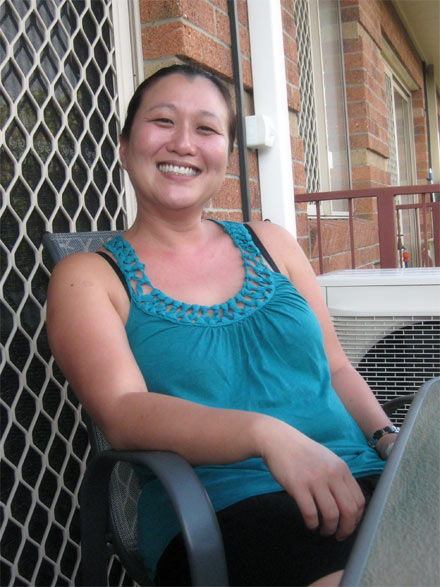 Of the self-propelled, first in was Karen. She got to make the most of the afternoon sun on our balcony.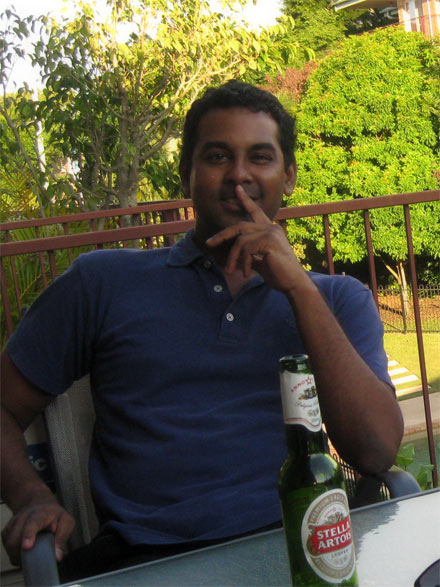 It was quite surreal, Kash over at the house and there was no F1 race on that day.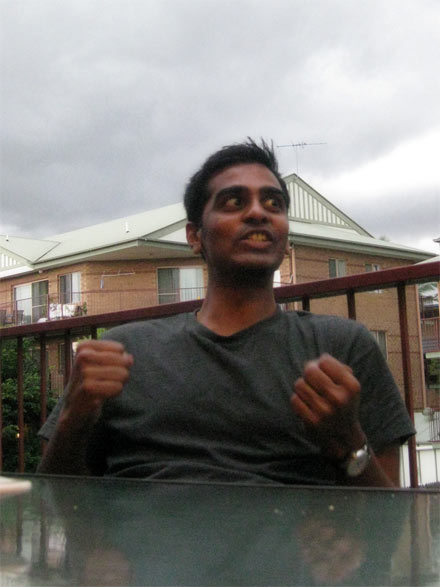 Prathab explained to us why he felt that he should have played the Joker in the Dark Knight.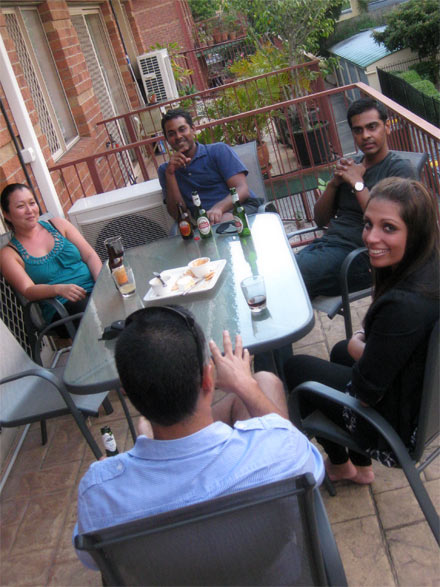 Nige and Vibs round off the dinner party.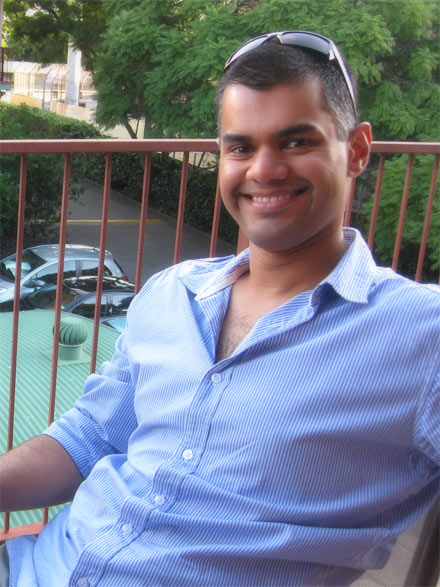 Getting back into the shot.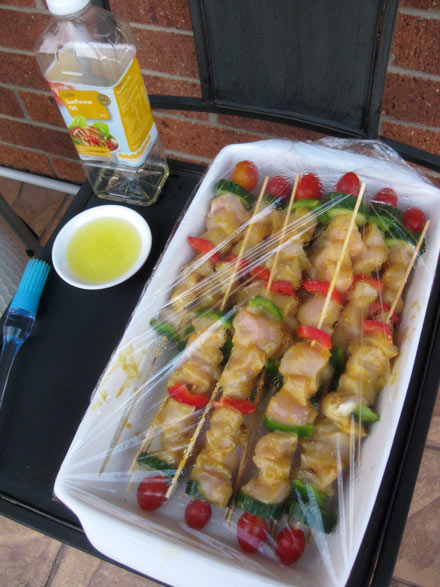 Renu's handiwork.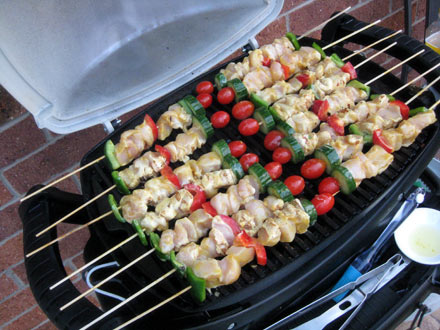 The entree skewers fitted perfectly on the Baby Q.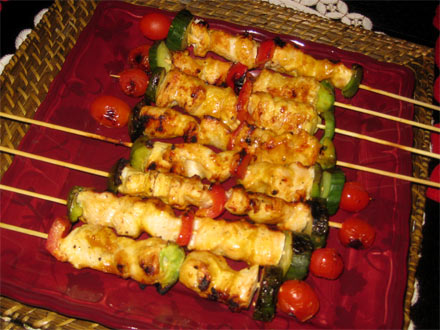 We had to ration these.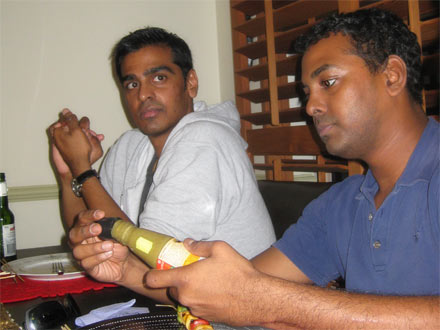 Kash giving my new Indian green chilli sauce a shot.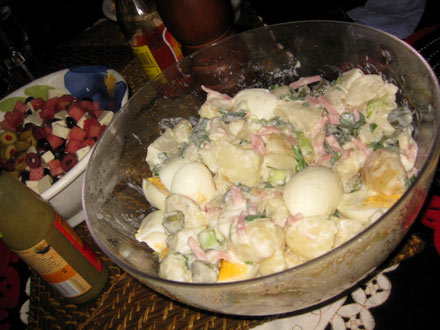 Vibs' potato salad.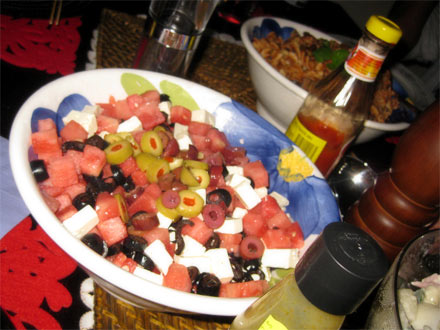 Renu's watermelon salad recipe was borrowed from Tania.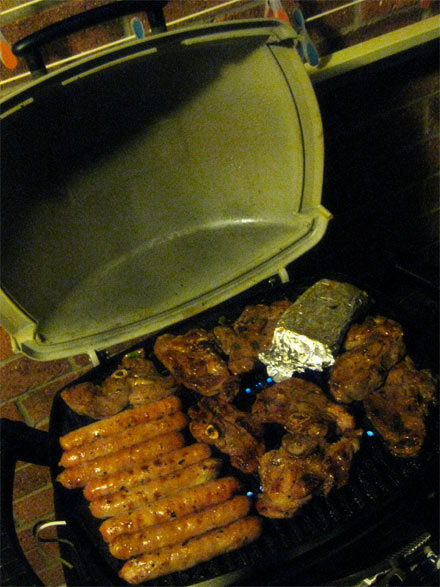 Time for the main course.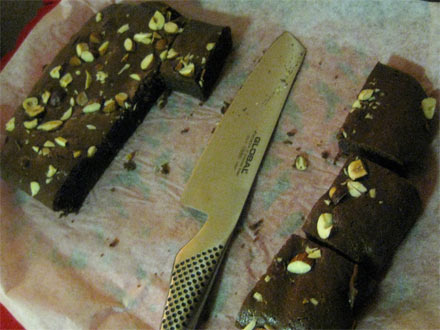 Everyone still managed to find space for dessert.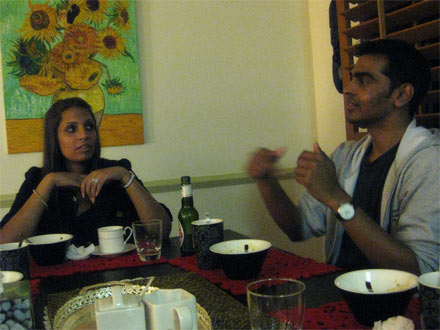 Prathab doing his barista impression.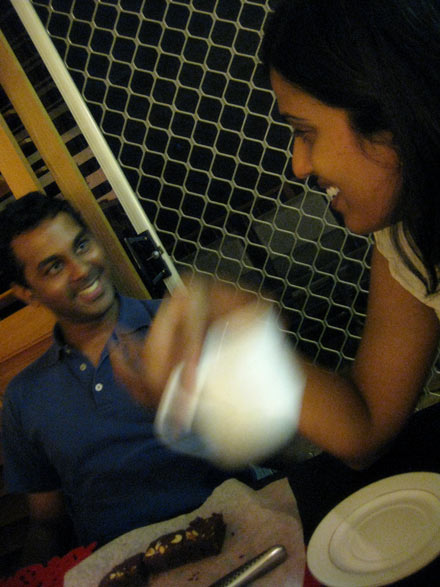 Tea anyone?
THE PAGES
Curry News Network
Latest Entries
Report Archives
Latest Race Updates
Links