Weber's First!
13th March 2011
Derek and Sunel had helped us get our first BBQ and we decided to give it some gas. On hand were other Weber Baby Q experts, Karen and Noel.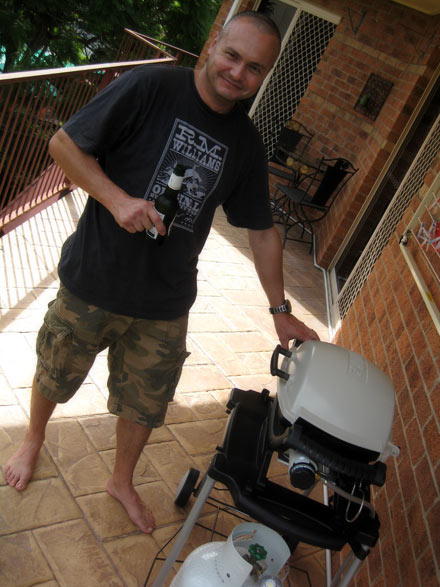 Derek was given the honour of getting the fire going- sweet thing that peizo start!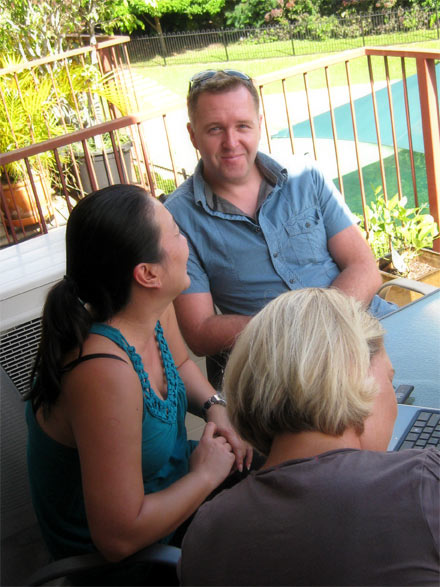 Noel was waaay on the other side locked into place by the end of the table. We actually thought that the table was tiny when we got it, but didnít realise that our balcony was tinier.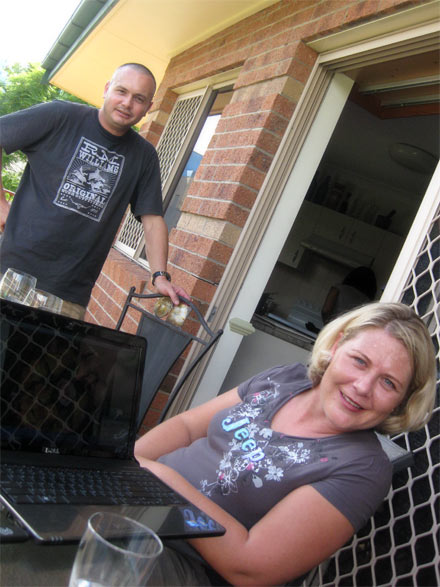 Derek and Sunel.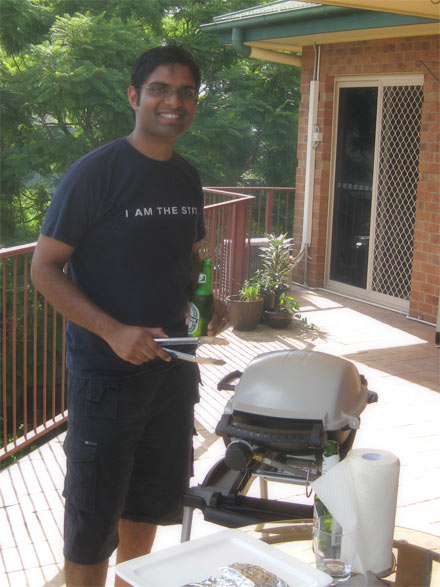 Now lets see if I can look like I know what I am doing.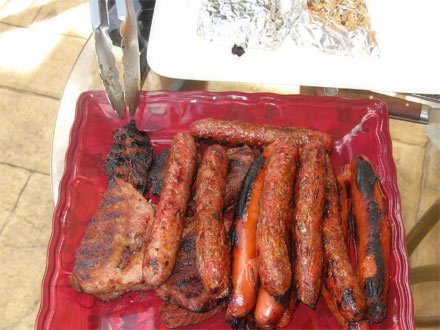 Everything was well done.
Karen and Sunel checked out the wedding photos.
Renukha had some brownies on hand in case anyone had space left over after the BBQ.
Open season on the BBQ now!
THE PAGES
Curry News Network
Latest Entries
Report Archives
Latest Race Updates
Links