Brisbane Floods
12th January 2011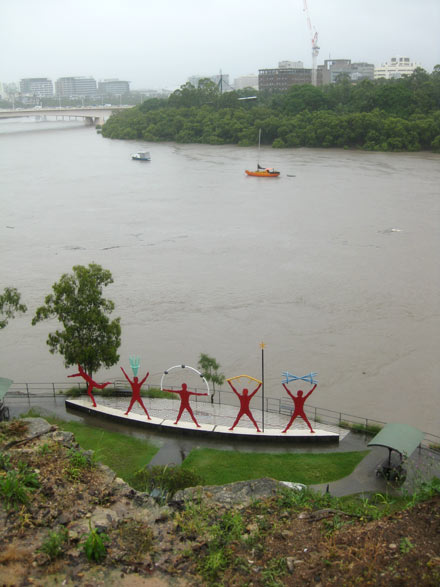 We stopped by the Kangaroo Point Cliffs after being sent home from work on Tuesday afternoon. The Brisbane River had burst its banks at West End earlier that morning but we didn't quite know just how high the river was going to get.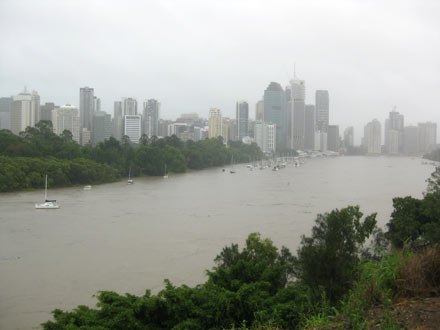 The walkways on either side of the river were already under.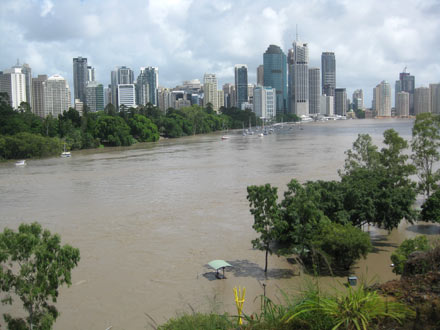 Wednesday afternoon was to see the river peak. I revisited the cliffs to see how much higher the water had gotten.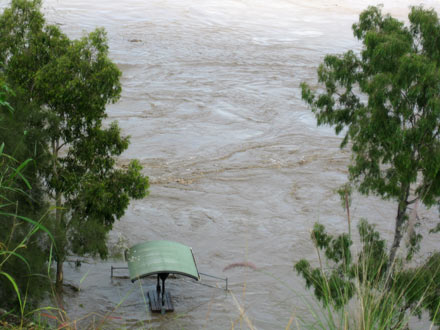 We had a BBQ at that spot back in December.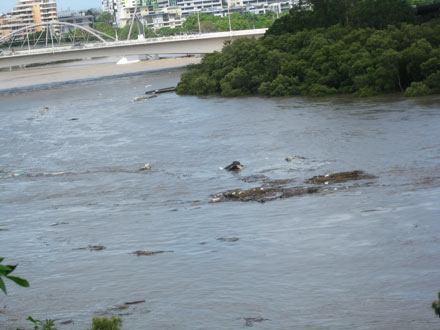 Rubbish everywhere! Anything that could float was headed out to Moreton Bay.
Those bits are usually about 2m above the river.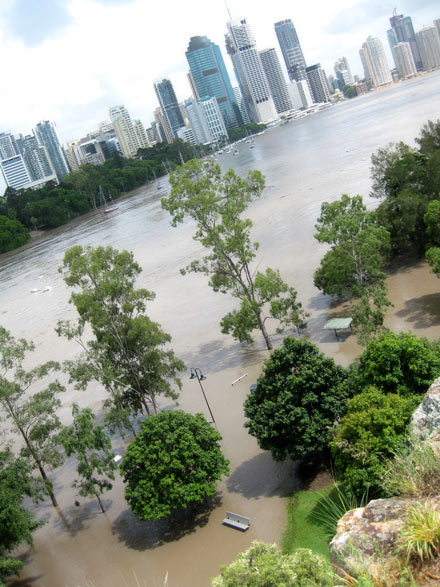 The water was almost touching the cliffs at some points.
In the afternoon, we walked down Lutwyche Road towards the CBD. Along the way we saw the bits on either side of the road copping the flood waters. This was on the Albion side.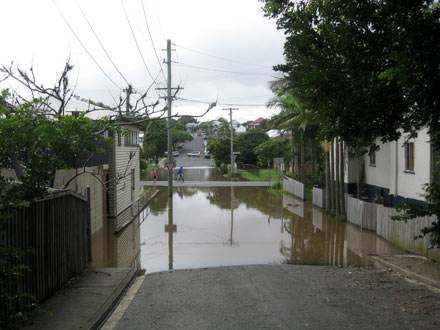 This was on the Windor side.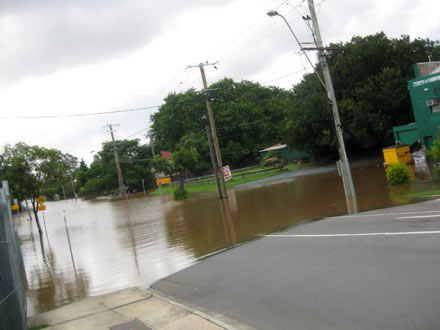 No chance of the markets being on that weekend we figured.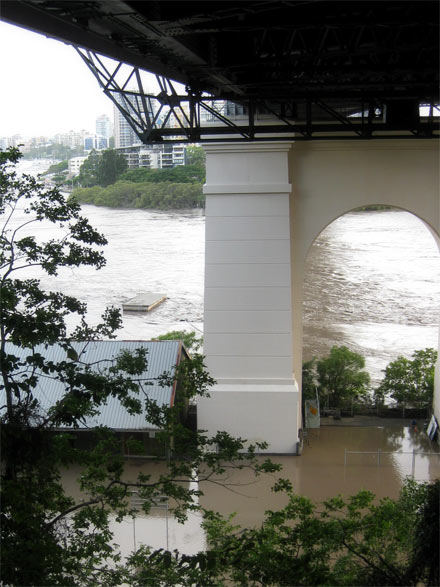 This was from the Valley end of Storey Bridge. The waters were so much more calmer around the storage yard area.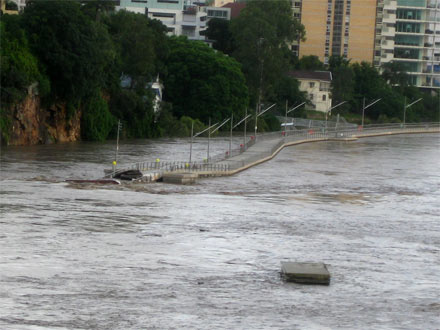 This was the floating river walk after that big section was ripped off.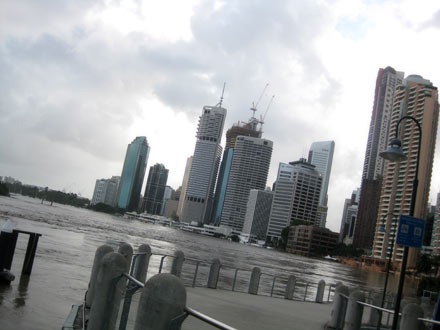 The boardwalk heading to Eagle Street Pier was closed off.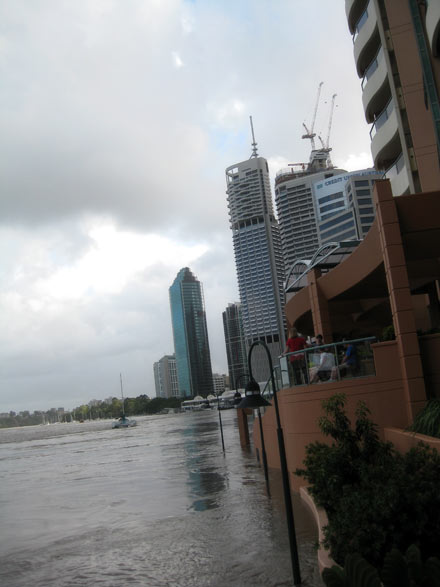 Some joints were still open!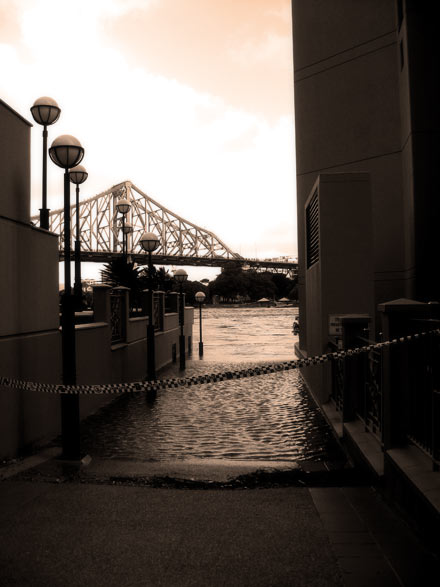 Marking some territory.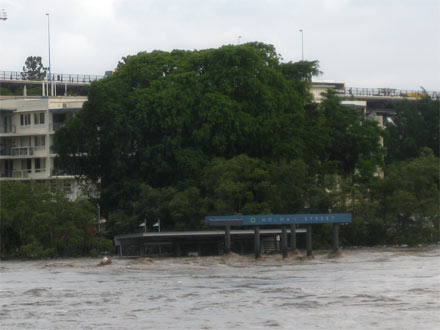 Can you spot the City Cat stop?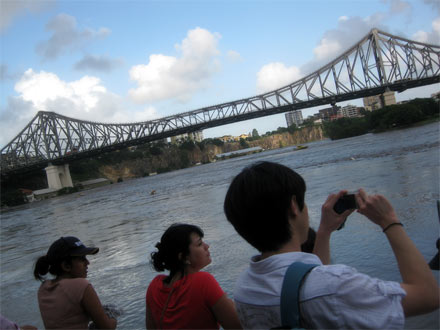 There was a big turn out right about the time the peak was due.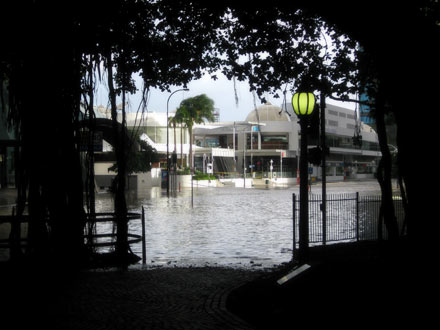 Eagle Street was well and truly under. At this point, the CBD was without power and public transport was non-existent. As the sun came down, we turned back and started our walk back home.
The true extent of the damage would only be apparent two days later as the river began to subside.
THE PAGES
Curry News Network
Latest Entries
Report Archives
Latest Race Updates
Links