Jo & Caz Got Hitched
8th January 2011
Jo and Caz had set their wedding for a spot deep in the Mornington Peninsular. Fortunately for us, they had a designated driver to pick us up and drop us off.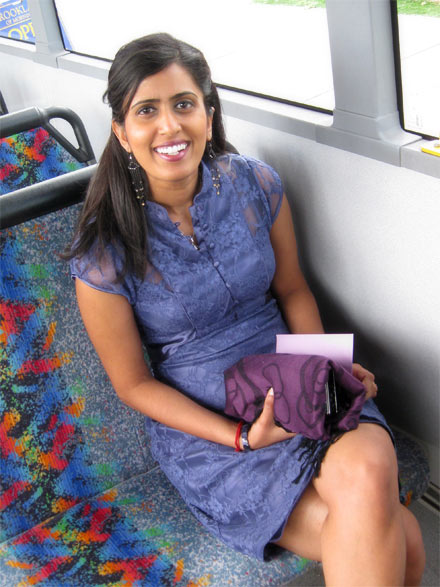 Renu and I were the first on the bus. In a bizzare twist, the driver had previously worked at the place we were staying at.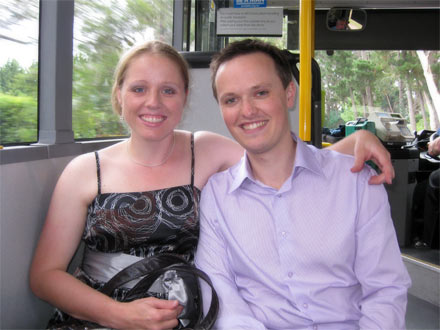 We eventually found Becs and Chris after doing a few 3-point turns.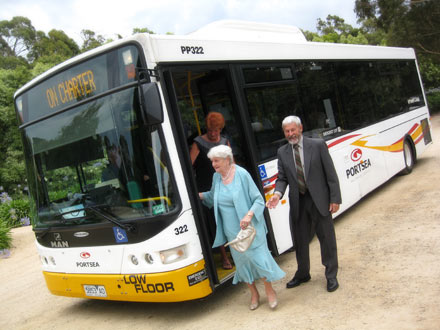 Are we there yet- it was a full bus by the end.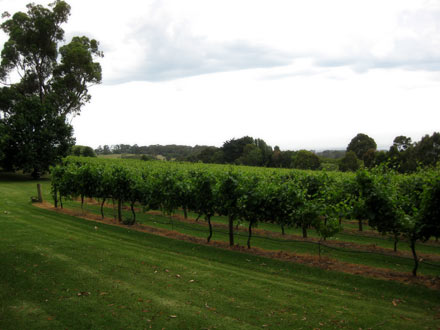 The ceremony was to take place by the grape vines.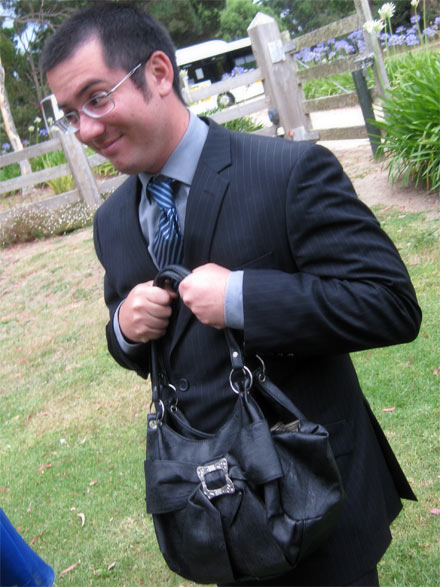 Does my suit match the bag?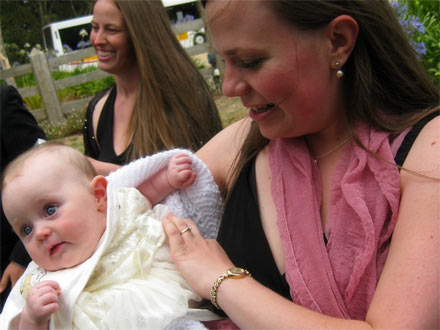 Baby Bridge had her first wedding exposure.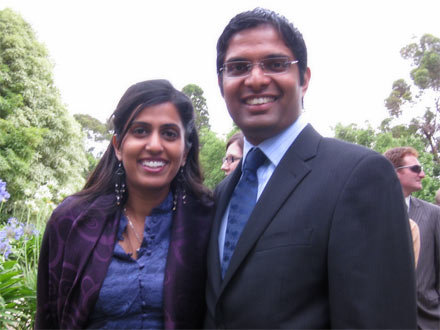 Veterans at this now!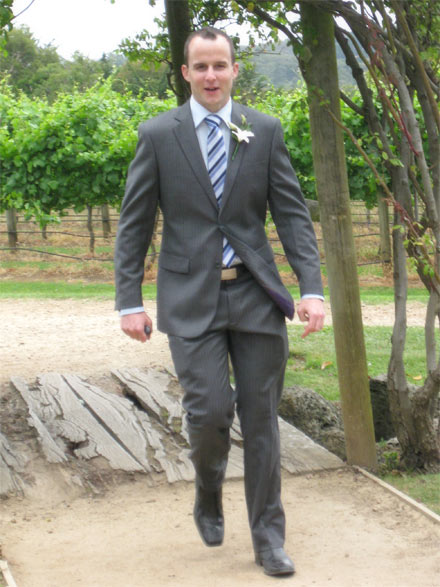 The groom dashing to the start line.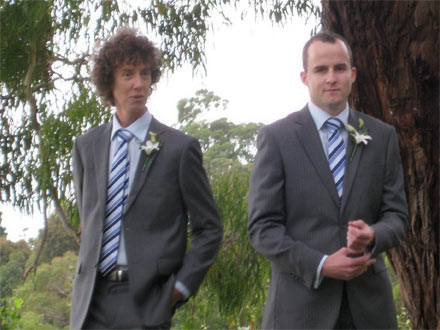 Best man and man.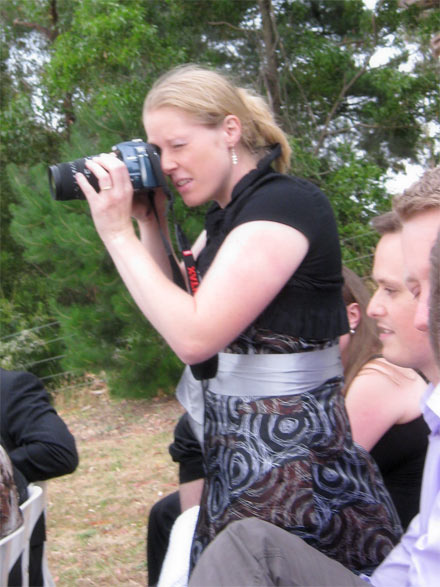 That's me showing my camera envy.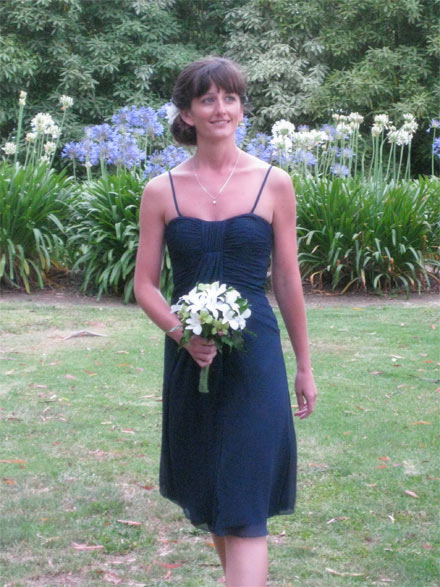 In came the maid of honour.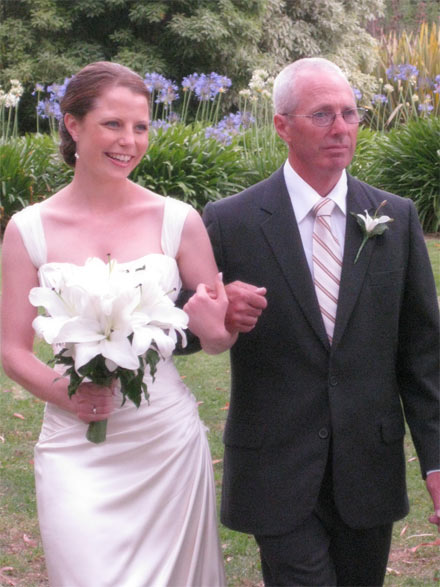 Caz looking swish.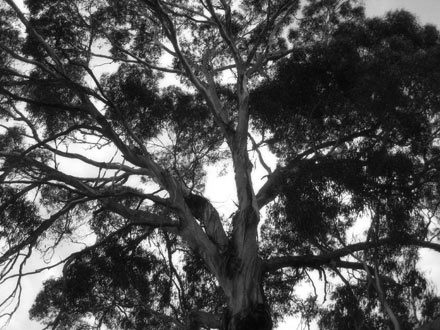 The wedding tree.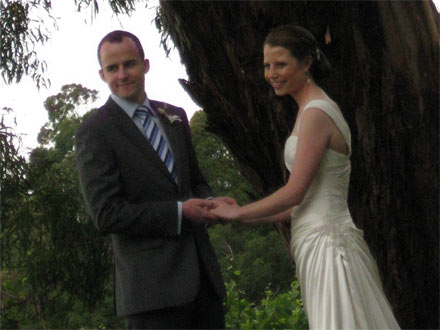 Hold hand and look at the crowd.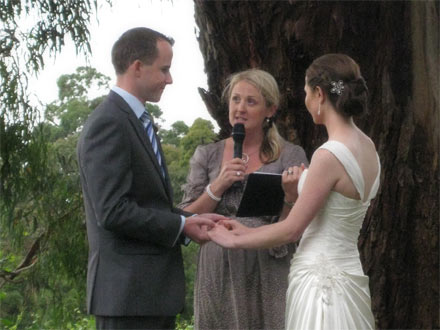 Repeat after me.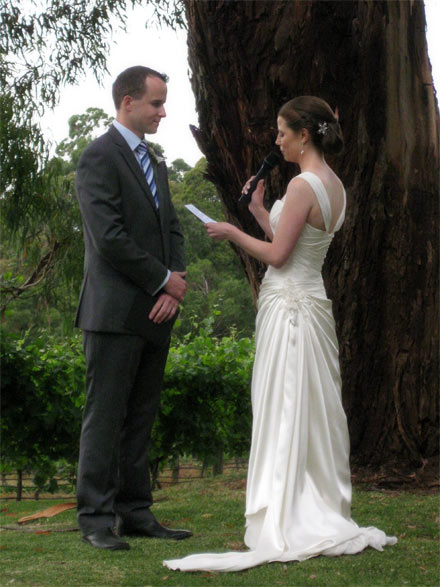 Caz had the vows committed to memory.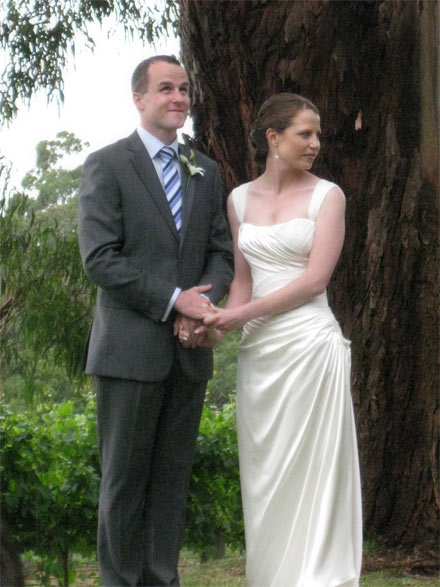 Weatherman Jo.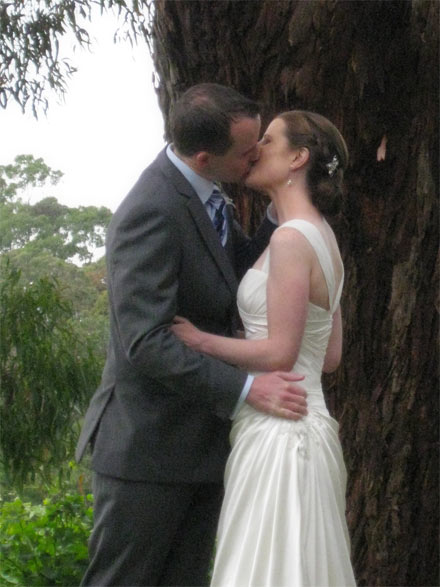 Done deal!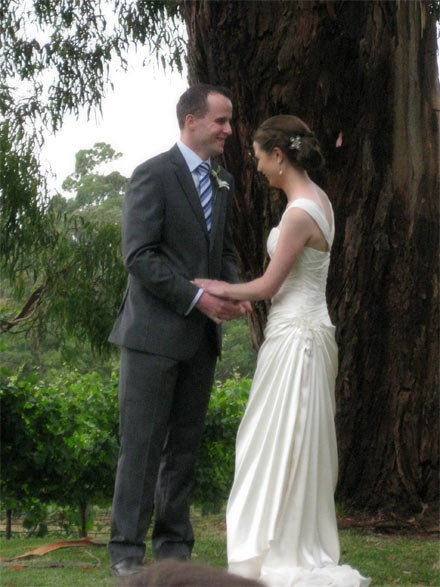 Blessings from the skies- the first few sprinkles fell just about the time when they needed to get signing.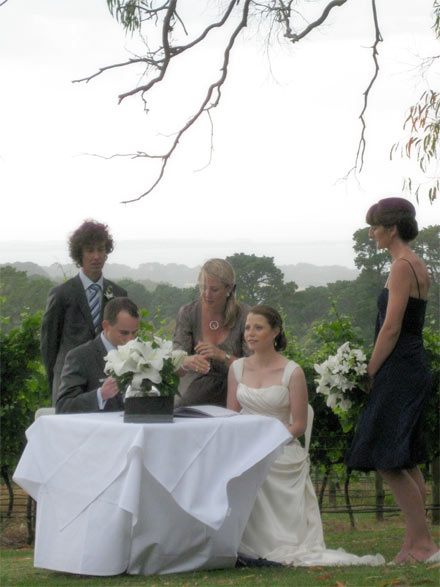 The world's quickest signing ceremony was followed by…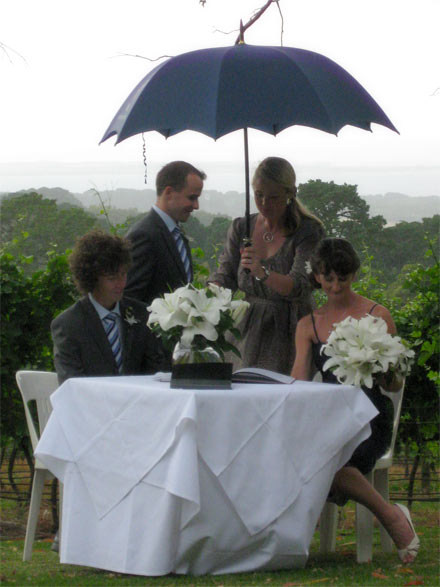 The World's quickest witnessing.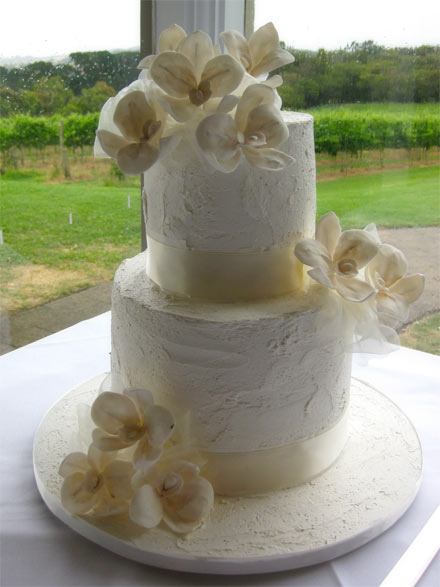 Pretty soon, we all scrambled to the reception venue.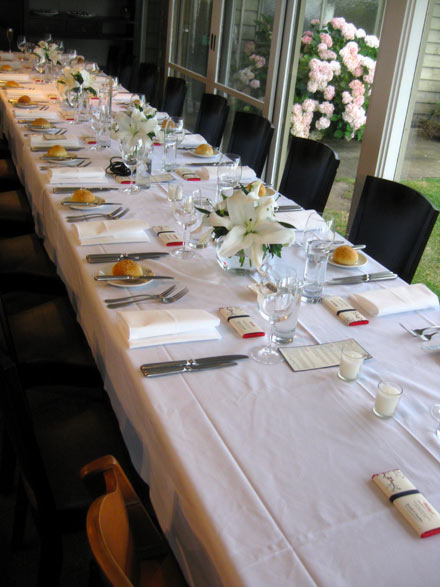 Max's Restaurant had very long tables.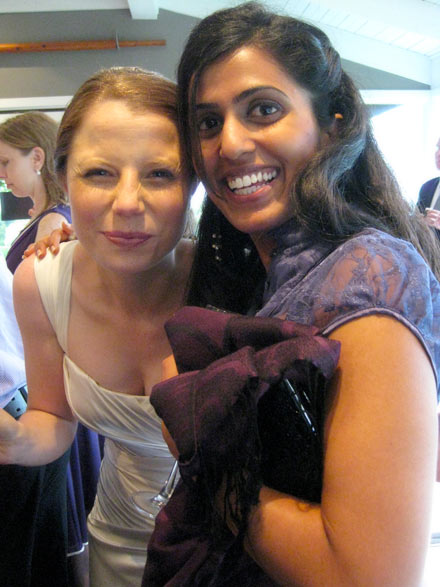 Renu with the bride.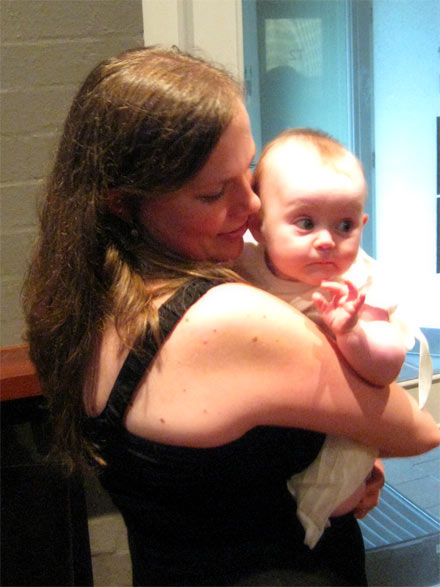 Bridge was still wide awake but the dancing wasn't gonna be on for hours yet.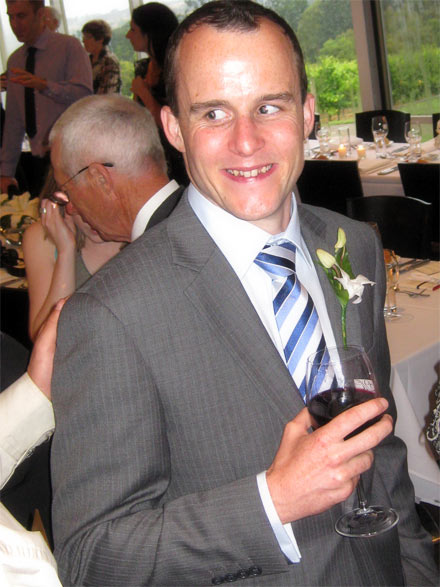 Jo had the smile etched in.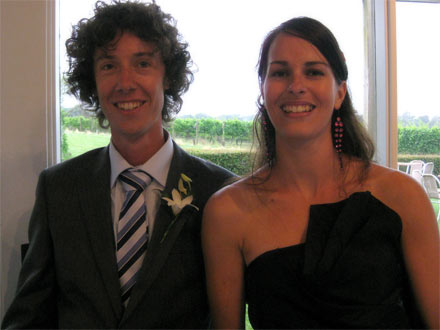 Best Man and Mrs Best Man.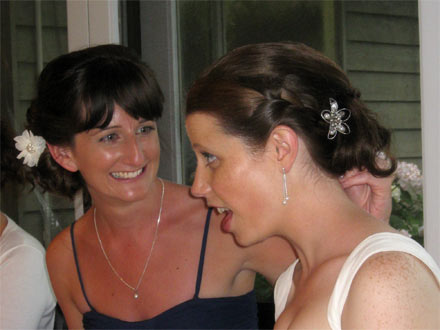 Ouch!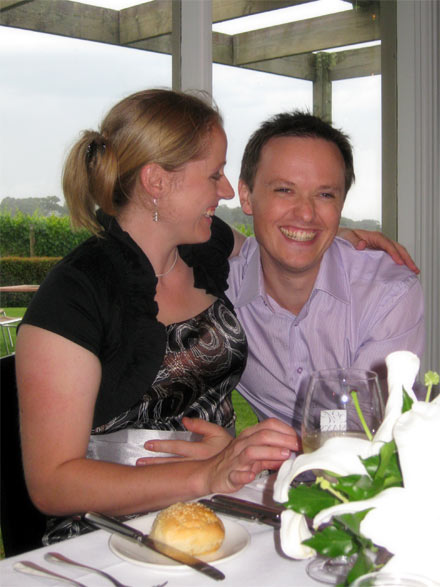 All warm and fuzzy over here.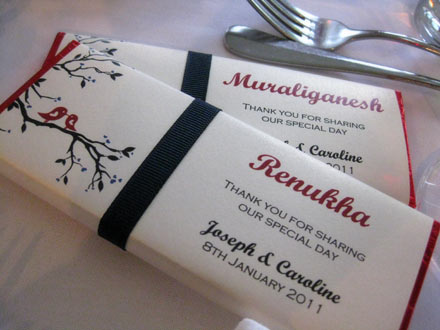 Our door gifts were edible- the best kind!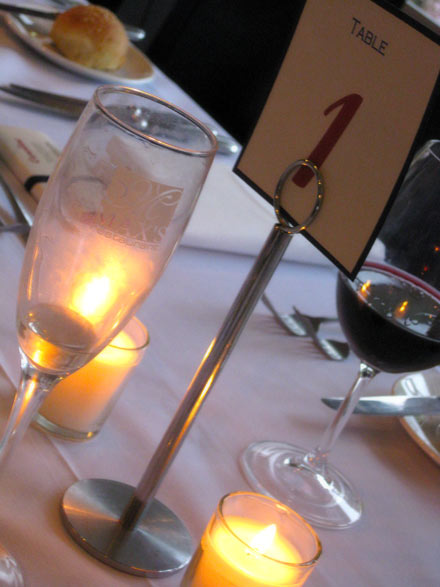 We were in pole position.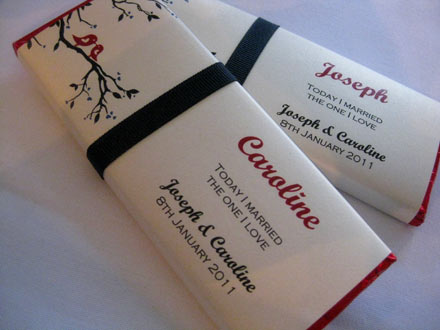 The newlyweds got chocolates too.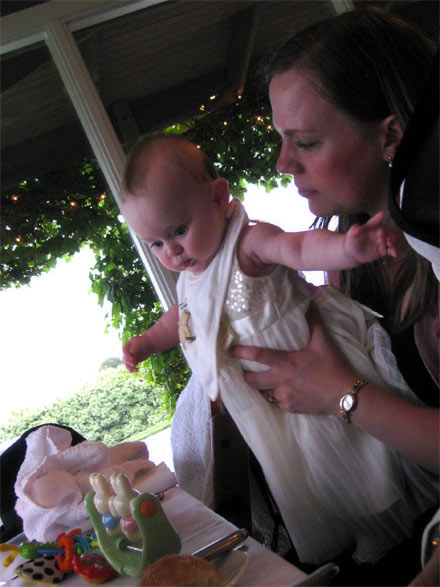 Are babies allowed chocolate?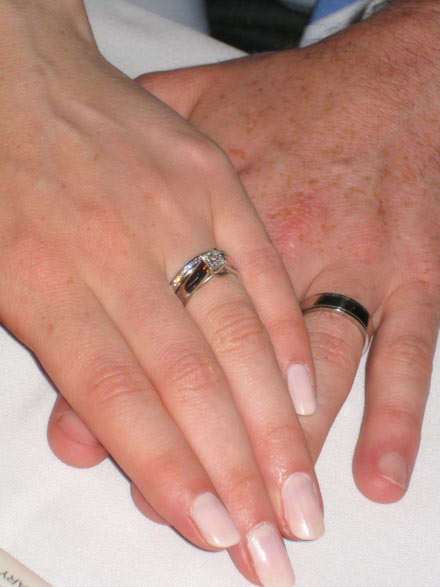 Caz getting the upper hand.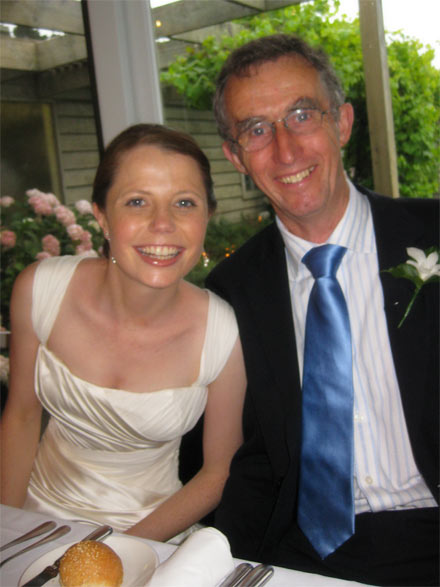 Caz with her dad-in-law.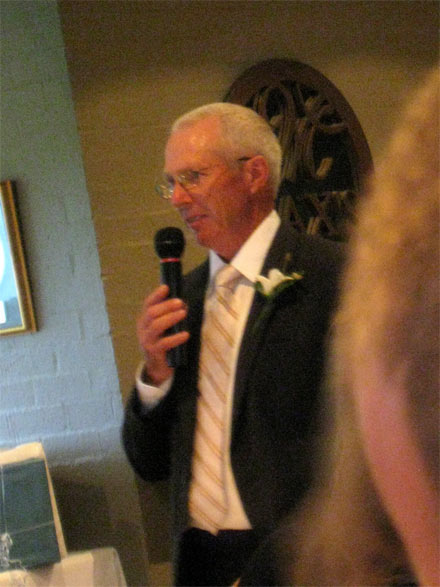 Caz's dad got the "adult" speeches under way.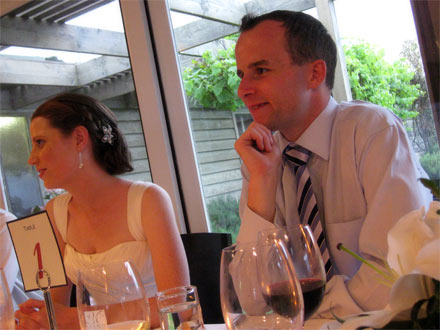 It was interesting watching the two as various bits of dirt were dished.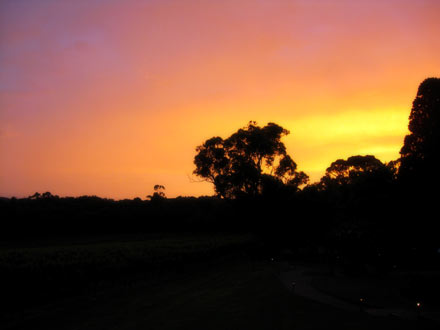 And seeing that Victorians get daylight saving, it was still not dark outside.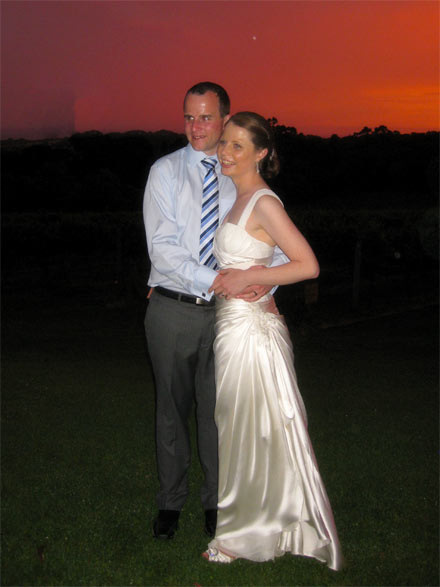 Everyone headed out for the sunset shots.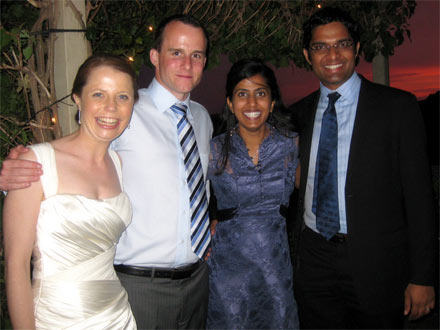 Renu and I with Jo and Caz.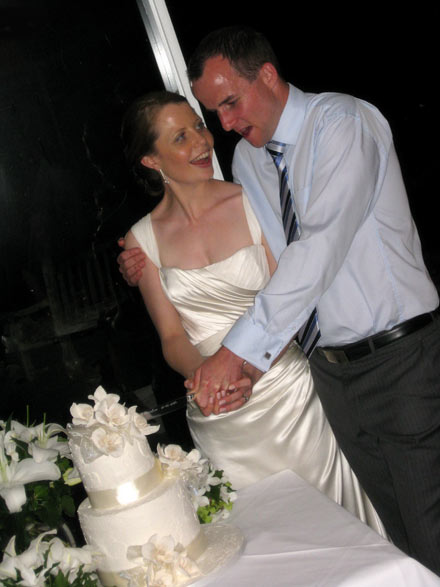 Once the sun went down, it was time to get back with the program and get the cake cut.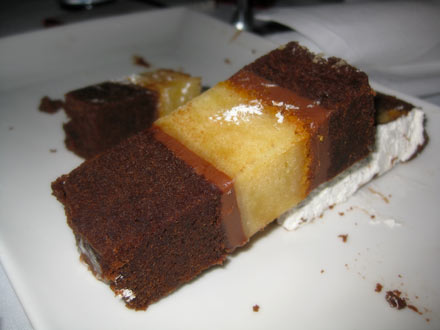 Highly rated, this one.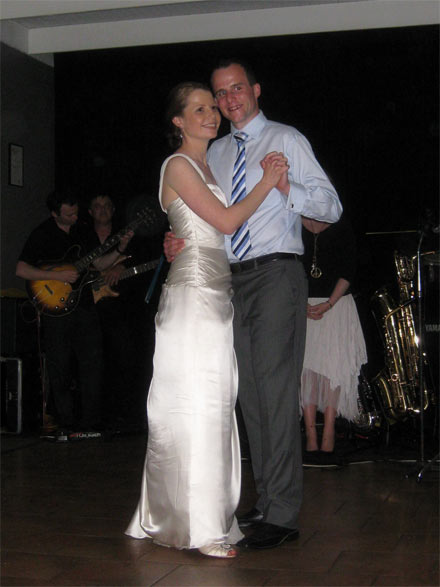 Before long, the food was gone and the floor had an opening...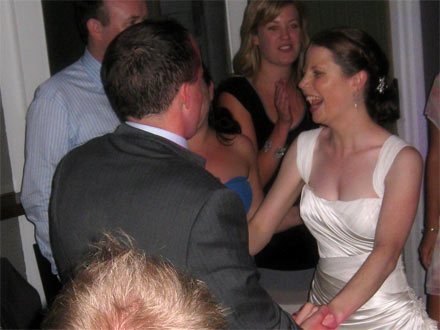 And the two danced away the night!
THE PAGES
Curry News Network
Latest Entries
Report Archives
Latest Race Updates
Links