Christmas @ Karen and Noel's
25th December 2010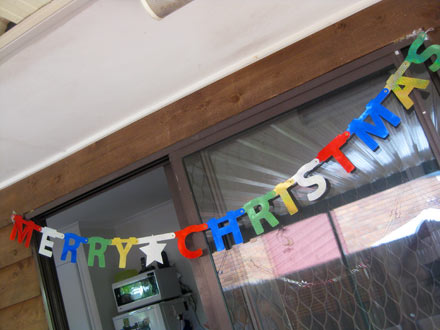 This year's Christmas do was at Karen and Noel's but I swear I have seen this sign somewhere before.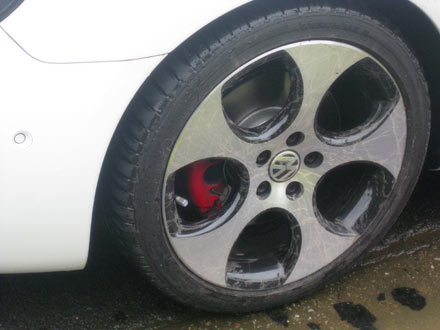 It wasn't a merry Christmas for the Detroits though, they were well and truly coated in mud from the dash to the 'Swich the night before.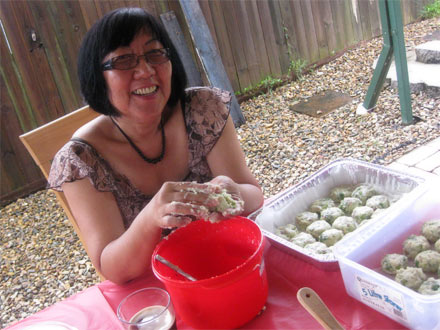 Karen's mum was put to work.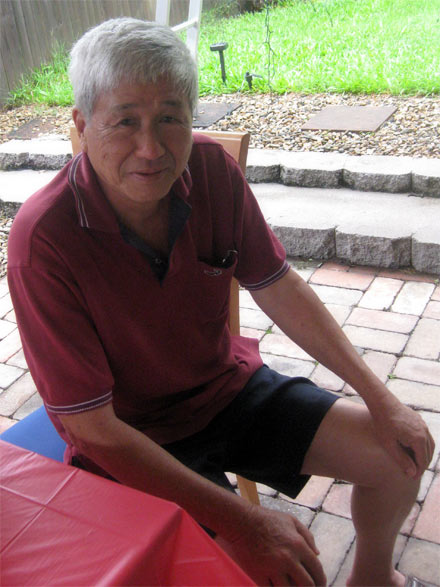 Uncle Tom was on supervision duty.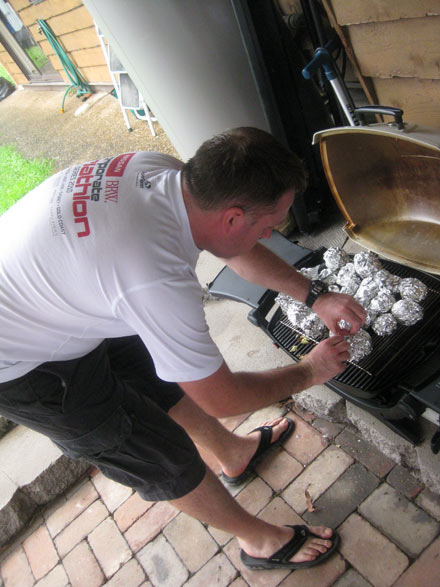 Noel was on trekking between the Weber and the oven.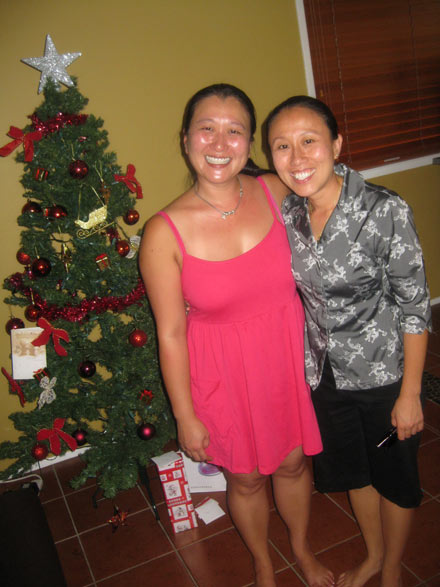 Karen's sister dropped by around lunch.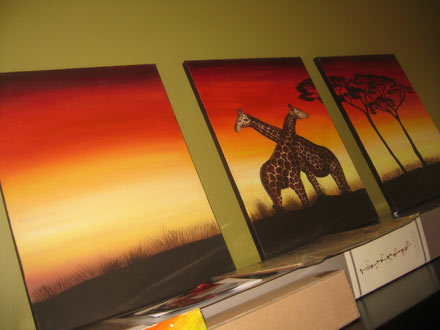 I finally saw all the bits of the painting.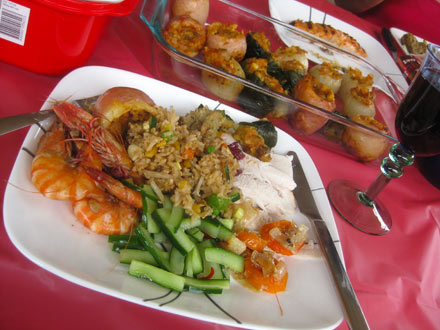 Fusion lunch.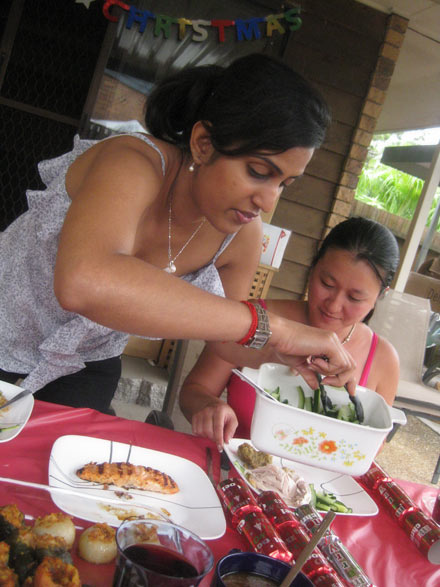 Renukha dishing out the cucumber.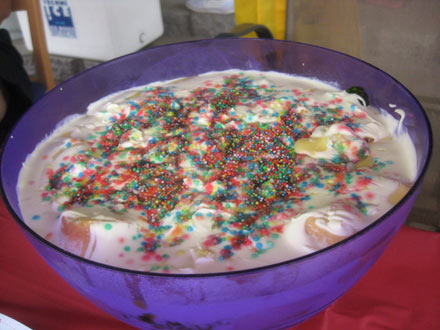 Seconds anyone? There was a lot of dessert.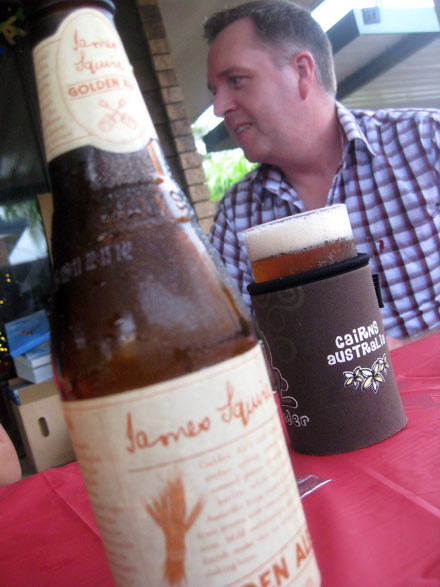 Noel had the place decked out with Aussie beer.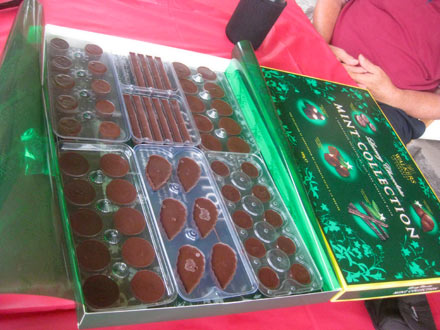 And we all watched the rain that afternoon with a box of mint chocolate.
How's the roadtrip going Karen and Noel?
THE PAGES
Curry News Network
Latest Entries
Report Archives
Latest Race Updates
Links