Drive to Sydney
2nd October 2010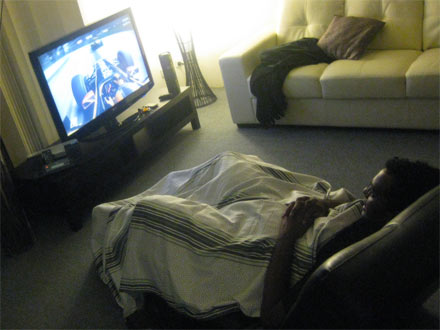 Phil was off to Sydney and we gave his pad a farewell with a Formula One party. By the following Saturday, the whole place was packed up and ready to roll down to Sydney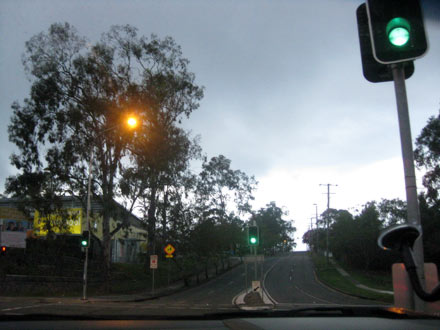 Any grand plans about getting up early was shot to bits when I was woken up by Philís ringing of the doorbell.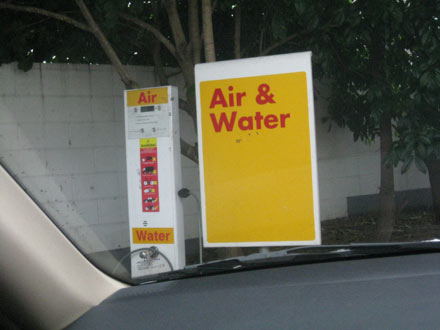 We dropped by Aunt Anneís to pick up the last of the bits and headed to the 8-Mile Shell for a pre-trip service.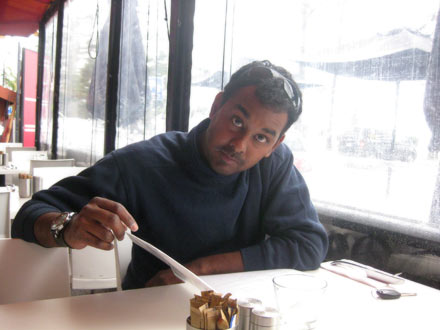 Phil got us to the border for breakfast.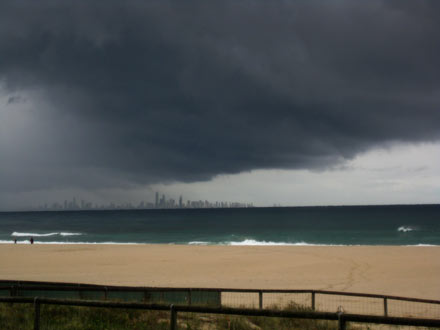 The gloom enveloped Surferís Paradise.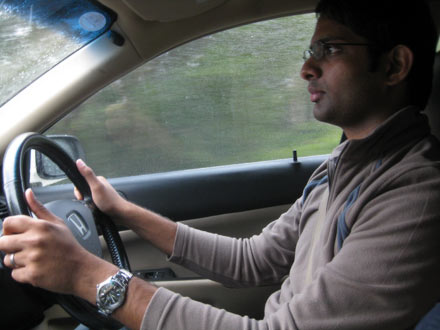 The next stint was mine. Our Bathurst-esque drive would see us doing 3 stops (one for fuel), no tyre changes and 3 driver changes.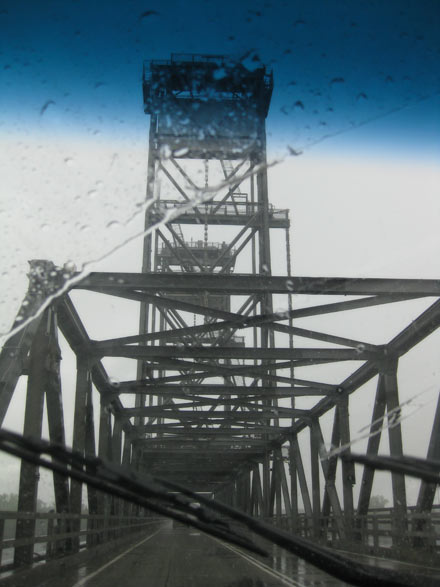 The Bridge into Grafton.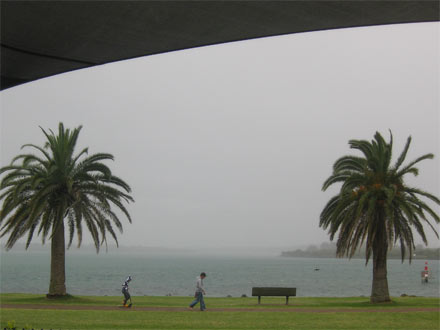 Phil got us into Port Macquarie.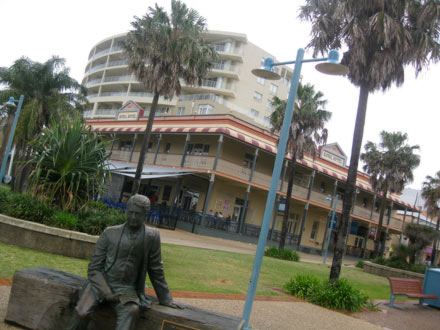 Lunch was at the hotel.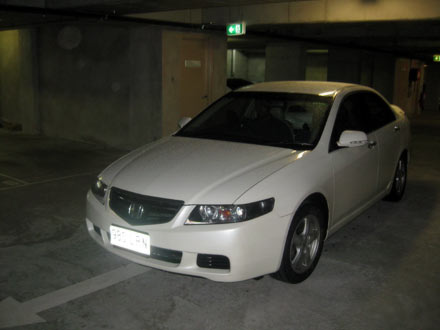 Phil headed out of Port Macquarie via a loopy was back onto the Pacific Highway, but I was back in by Taree and double stinted all the way to Sydney and into Patís carpark.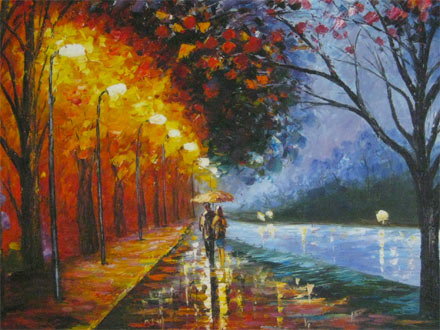 Patís place was more like an art gallery. The painting reminded me of the dayís drive- warm and Queensland-like on one side and cold and gloomy on the New South Wales side.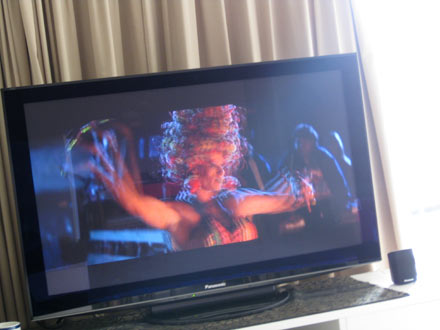 Sunday morning started out in a very Sydney manner.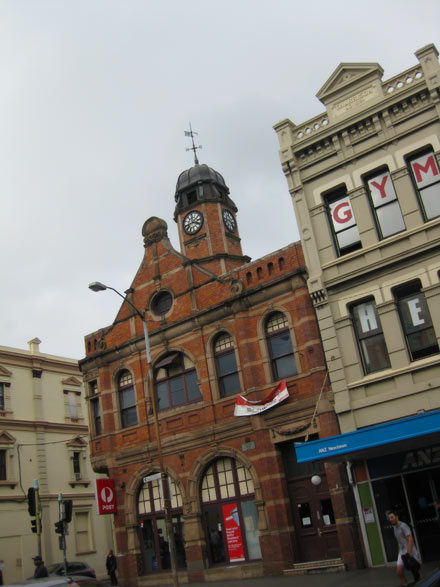 Brunch was at Newtown.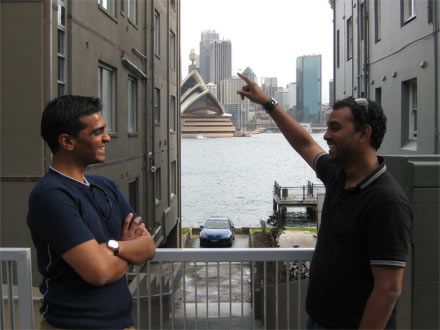 The boys then checked out Patís old place.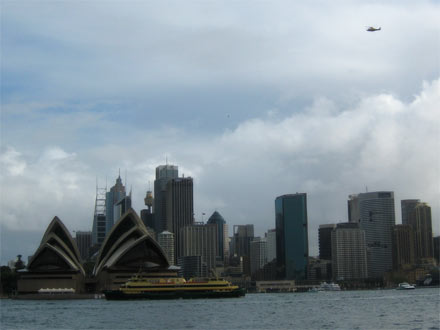 Sydney city.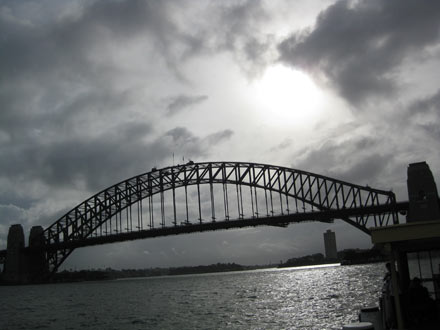 More sightseeing.
Over the bridge we went.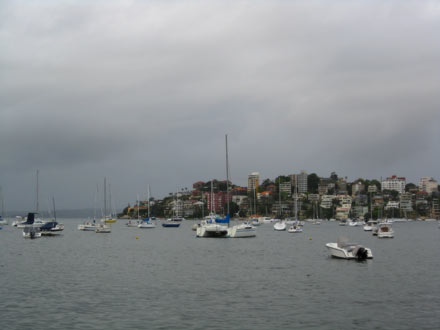 Ah the Eastern suburbs!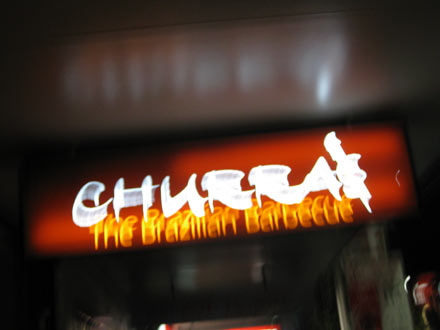 Dinner was barbequed.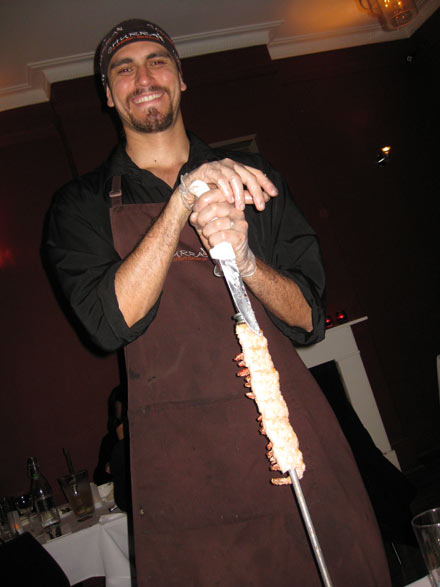 The waiters walked around with skewers of fantastic tasting cuts.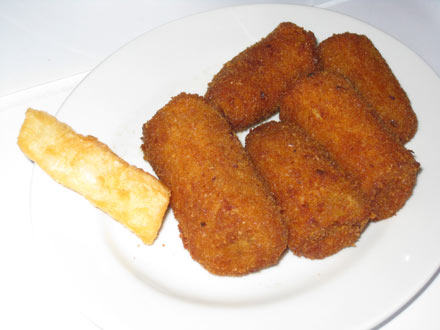 This was Brazilian goreng pisang.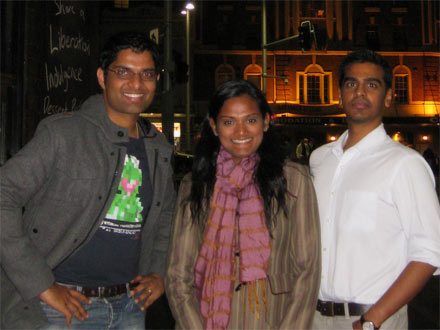 Uma was around for dinner too after pulling into to town after her trip out to the Hunter.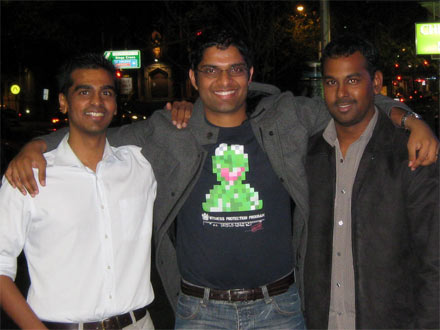 Thatís two out of two lost to the south of border now!
Best of luck in Sydney, Phil.
THE PAGES
Curry News Network
Latest Entries
Report Archives
Latest Race Updates
Links