Koshi & Raj's Wedding
22nd August 2010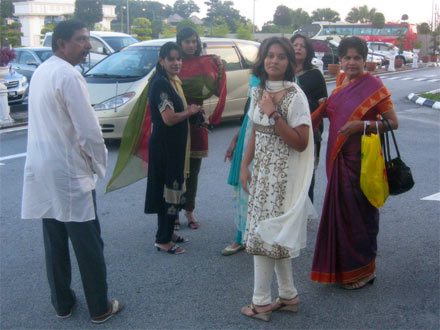 We made it to the wedding of Koshi and Raj bang on time.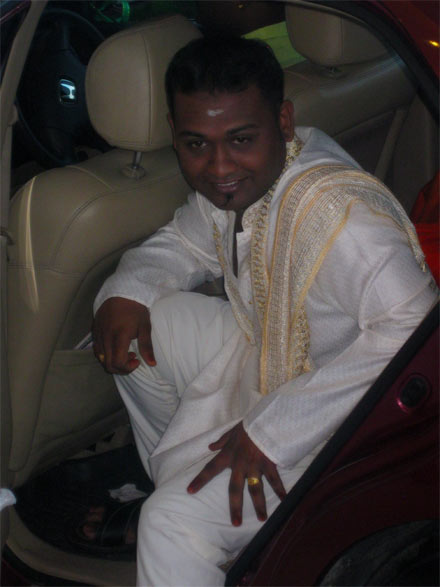 The groom making his entrance.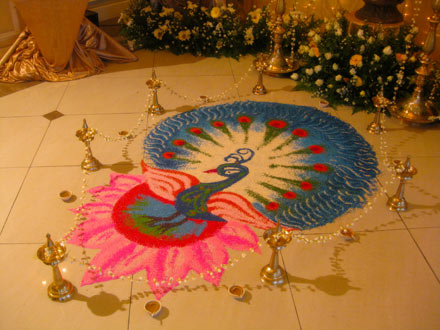 A peacock guarded the entrance.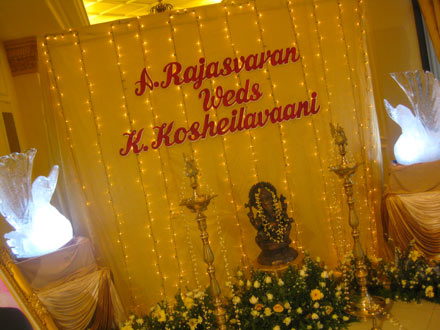 The entrance decor.
The photo suggested that these two were getting married for a second time...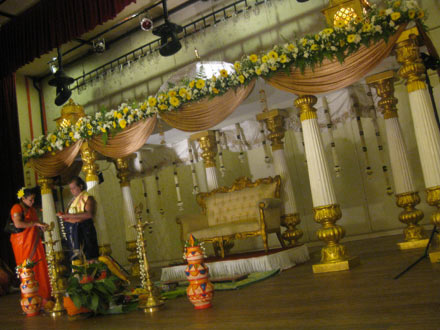 I got a look in on the stage set up before the main action began.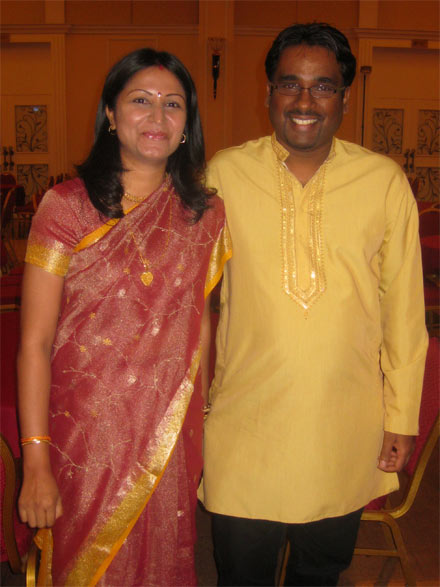 Sumi with her husband.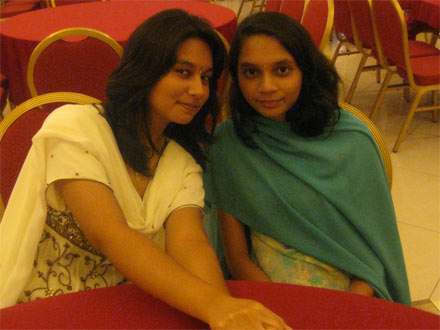 Kitch and Leentch.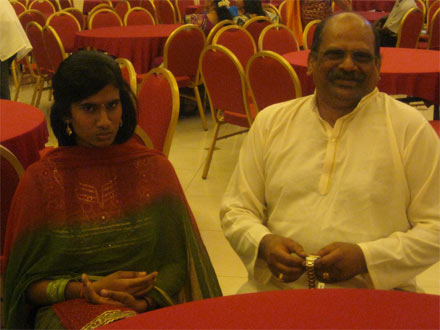 Chobz looking all serious next to her dad.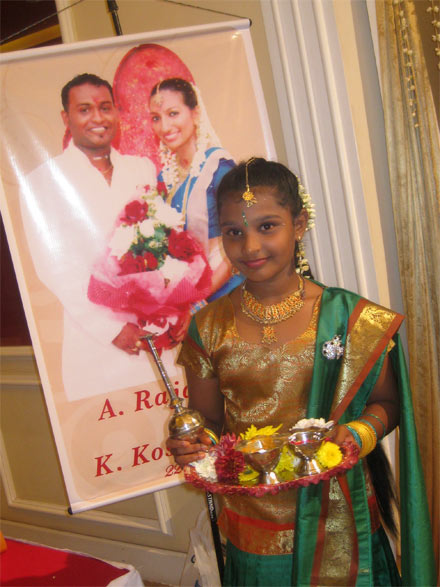 This was the first time I had come across ushers not from the families of the two getting hitched.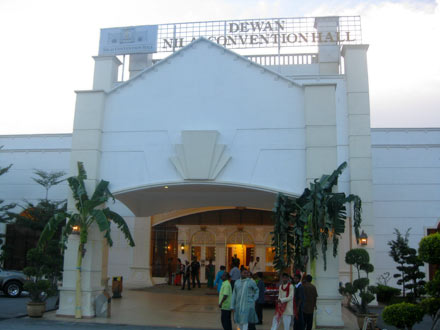 The hall was nice and new.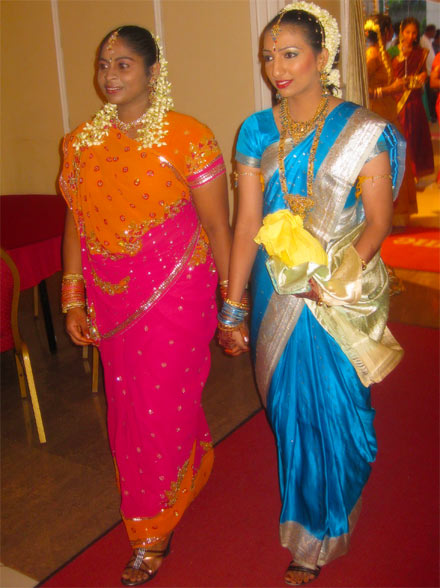 The bride's entrance.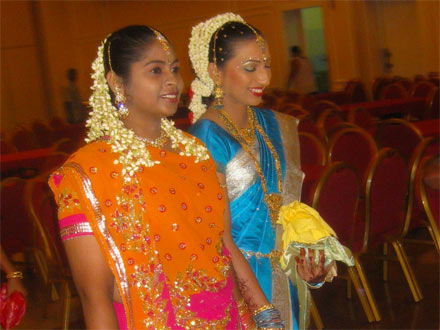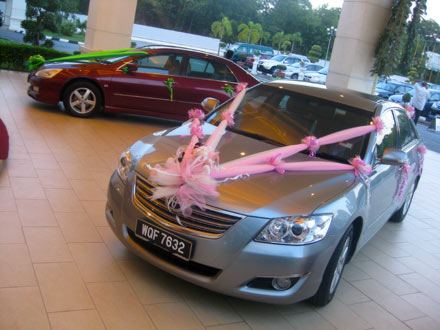 His and hers wedding cars.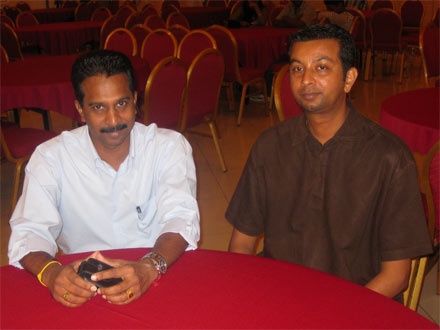 Uncle Sri with Khanna.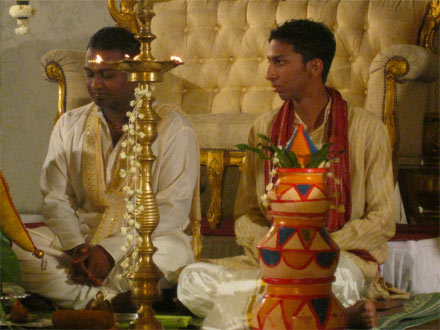 The action on the stage eventually got going once the best man was located.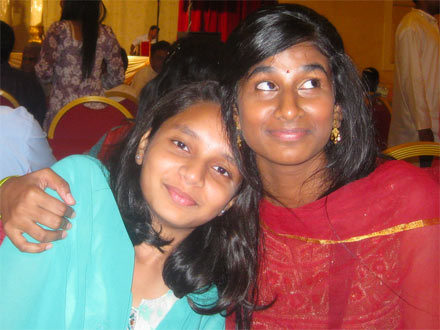 The stage is the other way, girls.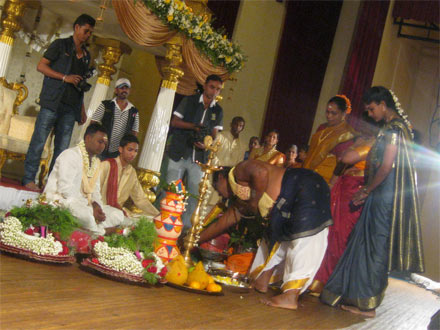 The boy's aunties were called up.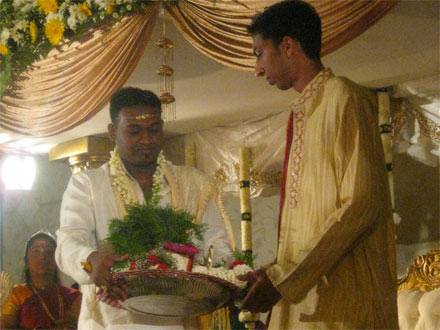 The groom about to make way for the bride.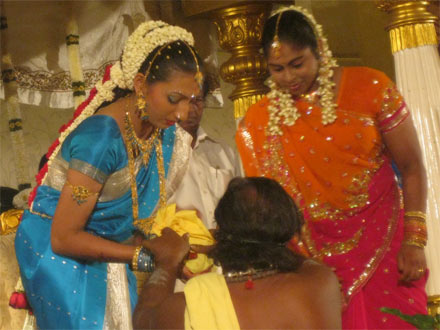 In she came.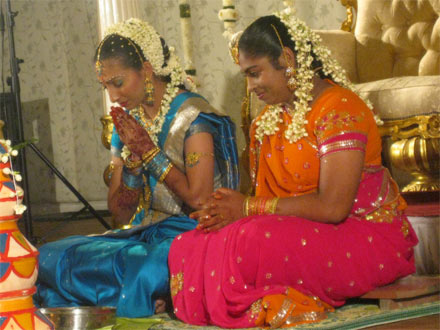 Eventually her prayers finished and it was time for the groom to return.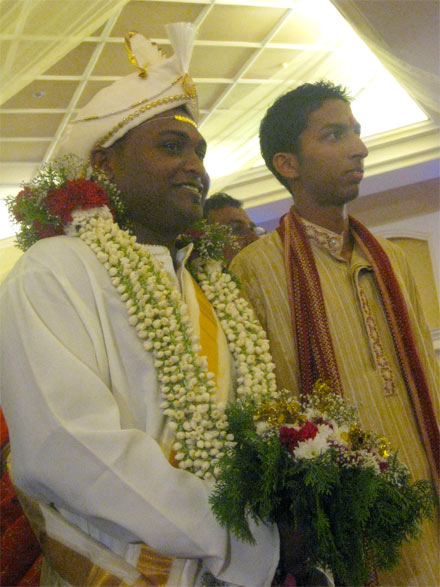 Our table was perfectly located for this shot.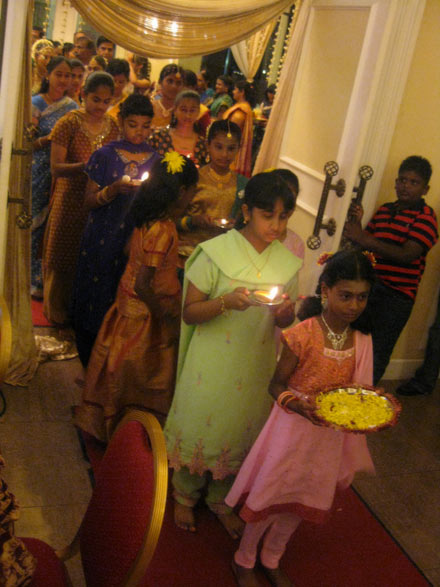 The girl's entourage.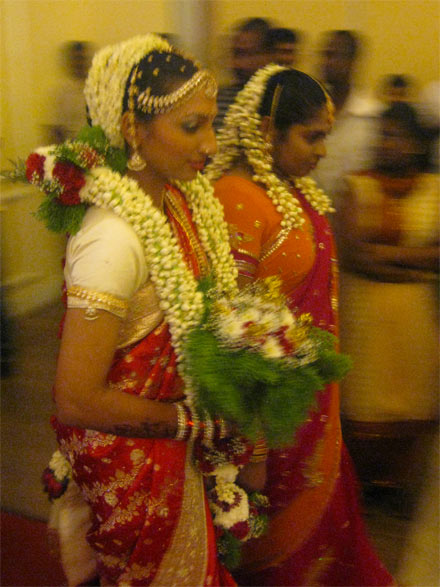 Kosh in her wedding saree.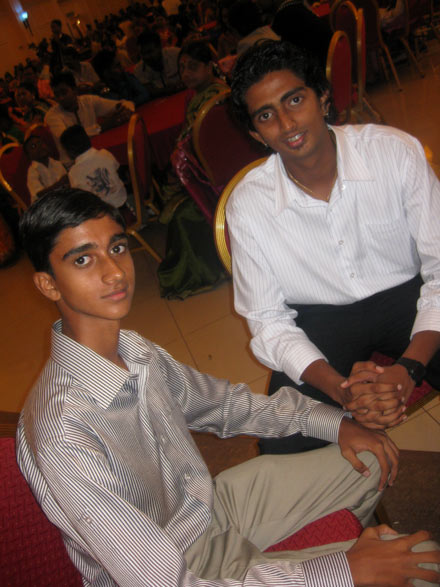 Das and Naveen didn't quite make it up to the stage with us.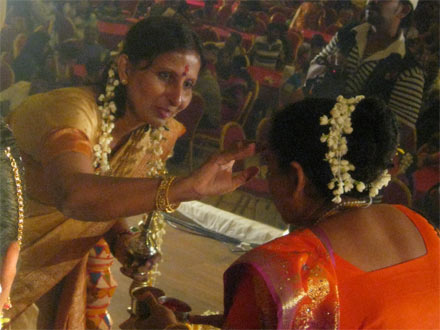 Mothers-in-law now.
Mum with Aunty Ammu.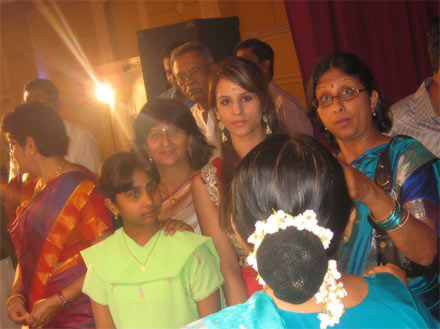 We were crowed to the left of the stage with the rest of the girl's side.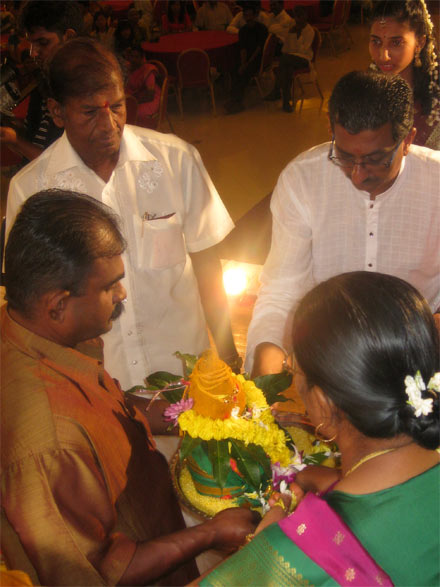 The thali being blessed.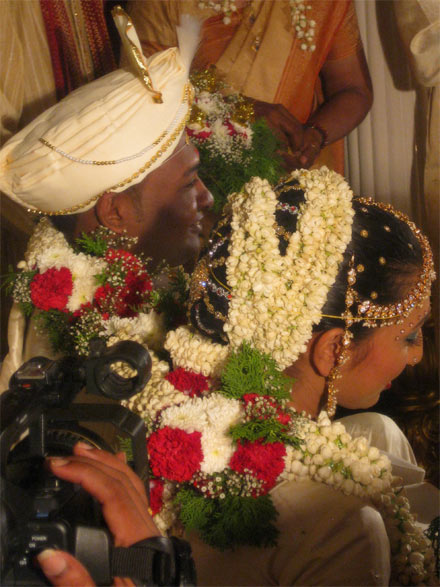 I got in right under the camera guys for the money shot.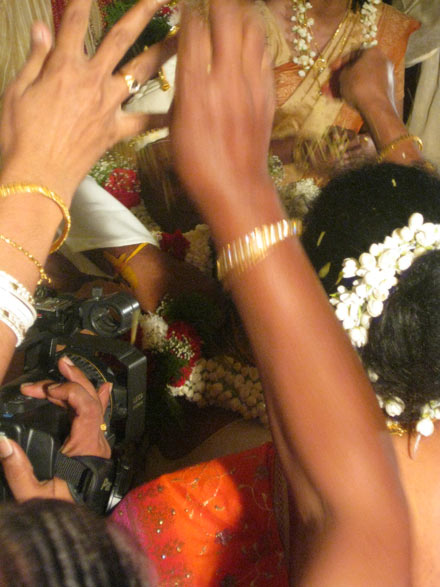 Rice fight!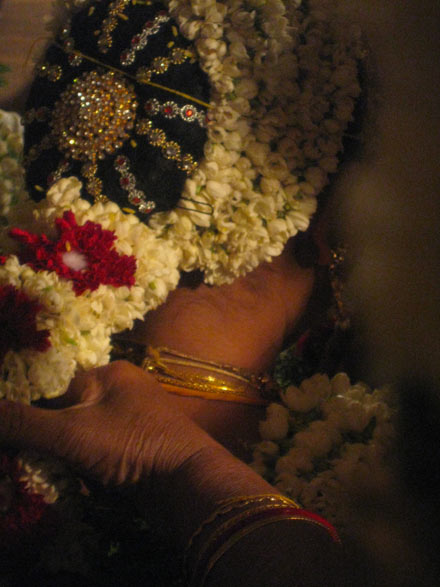 That's a tied knot.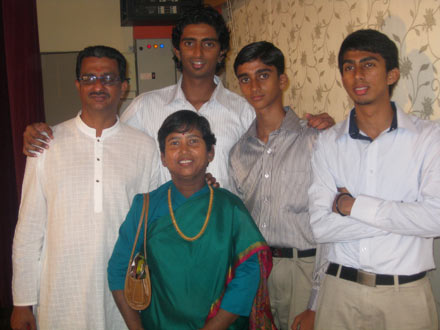 Uncle Appu's gang.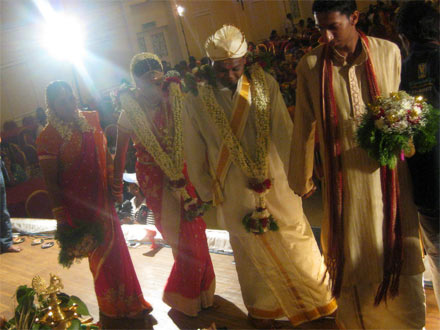 Time to cut some laps.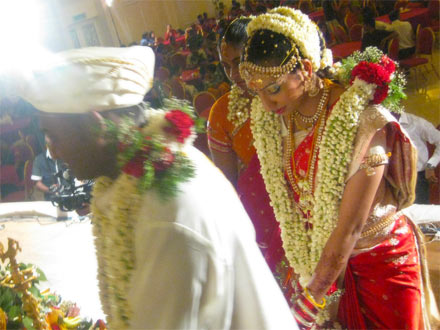 And again!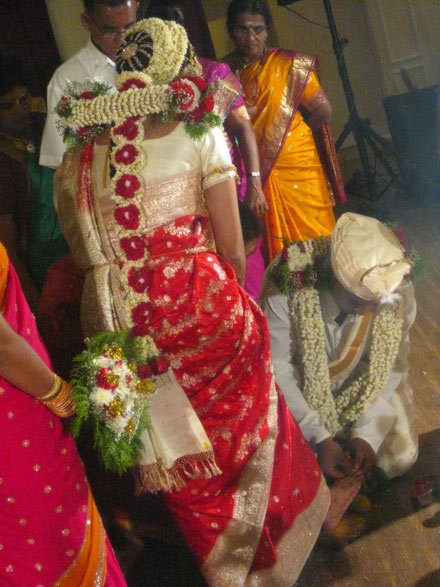 The groom did some modifications to Kosh's toes.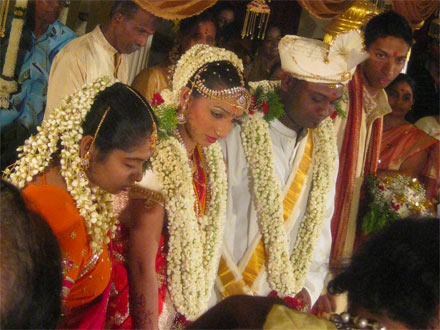 That brought to a close the ceremonial bits.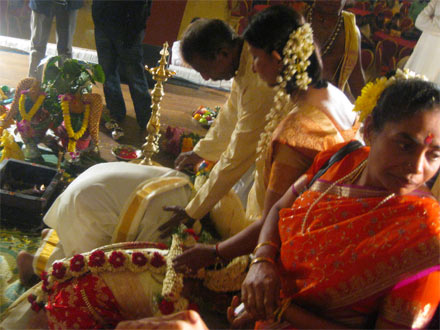 Getting mum and dad's approval.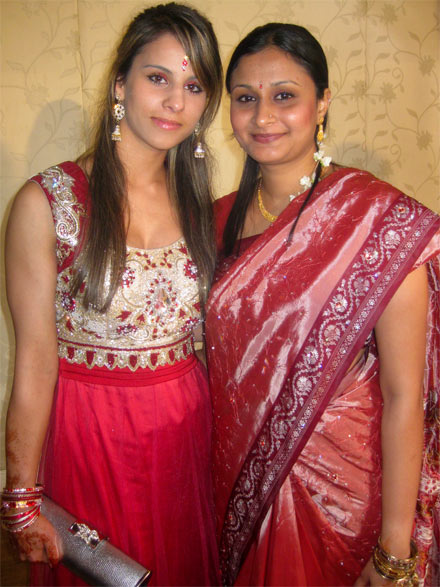 Mirella and Gayathri went for similar colour combos.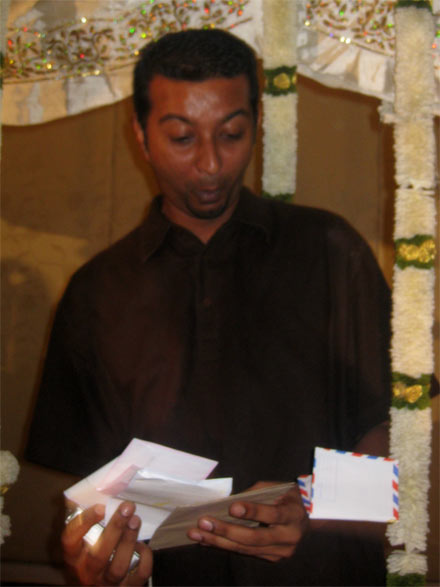 Khanna was not able to keep up with the flow of ang paos.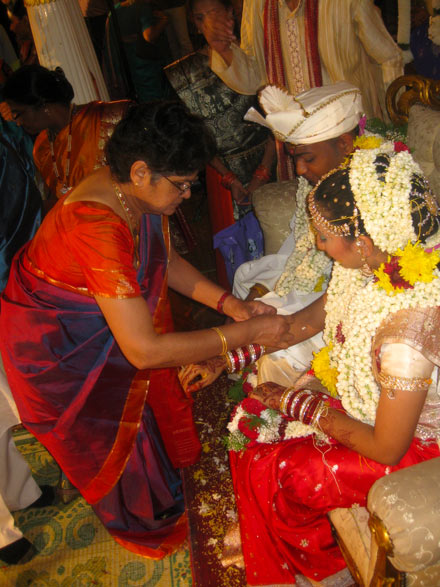 Mum tying up some gold.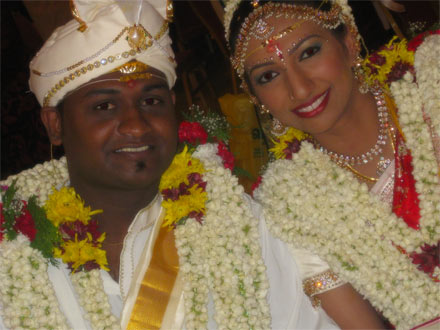 Congratulations Kosh and Raj!
THE PAGES
Curry News Network
Latest Entries
Report Archives
Latest Race Updates
Links