B2's Christening
1st August 2010
It might have felt like it was just a month or two ago that B1 was being christened, but in the two years since, Kylie and Jimmy had B2 popped out, plumped up and ready for his christening dip at the Southport School.
By the time Renu and I had made it to the Southport School on Sunday morning, the priest had already done most of his splashing work and we were confronted with a very curious B2 cradled in his dad's arms.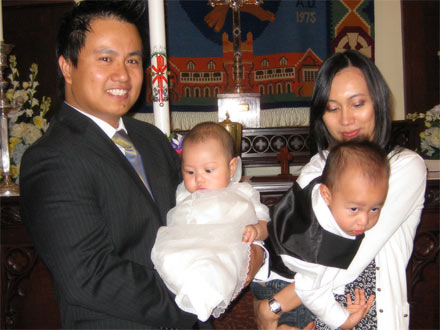 OK, everybody looking at me now.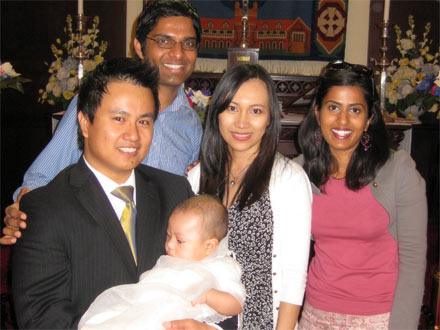 Renu and I strategicallty moved in for the money shot.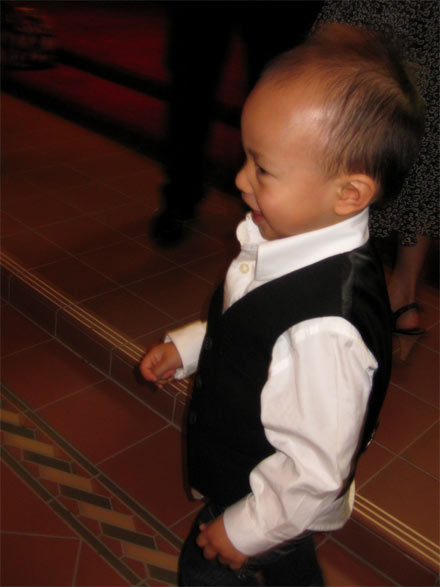 I'm free!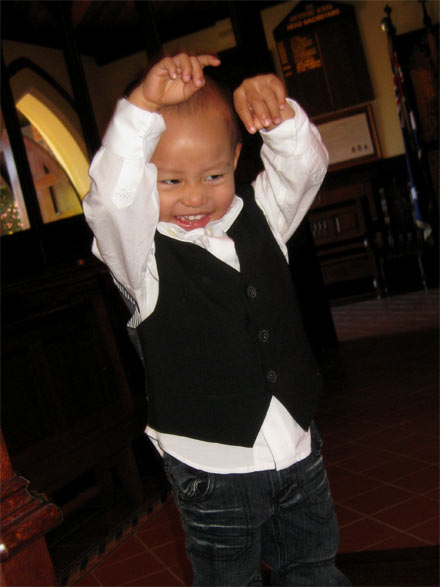 Dream Catcher, Dream Catcher, hear me call, hear my words once and for all...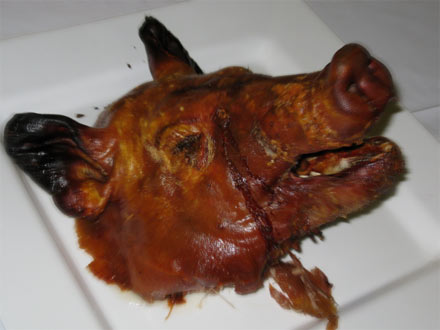 Lunch was a sweet affair featuring a baby pig.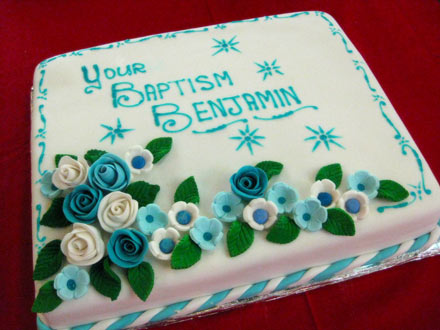 Don't be fooled by the cake like appearance, this thing was pure chocolate!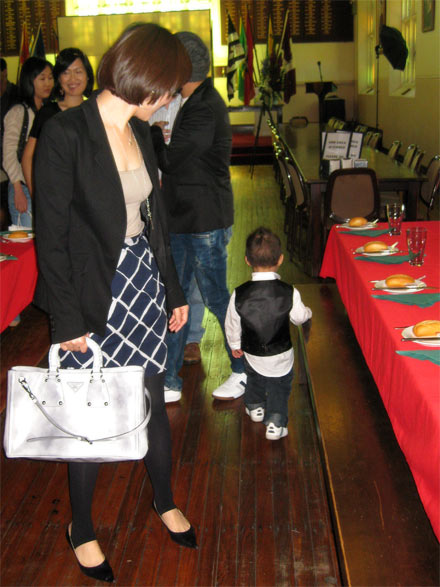 The little man walked out once he didn't see his name on the cake.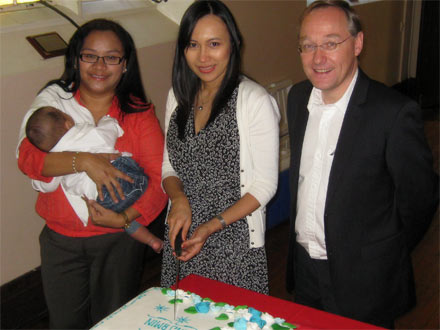 Kylie had a few helpers on hand with the slicing and dicing duties.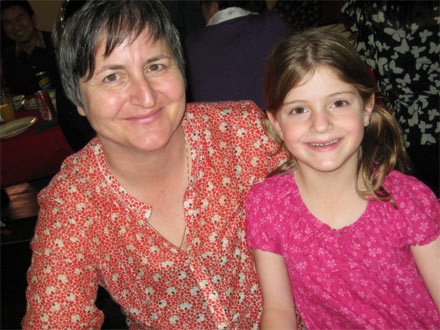 Elke and Hannah.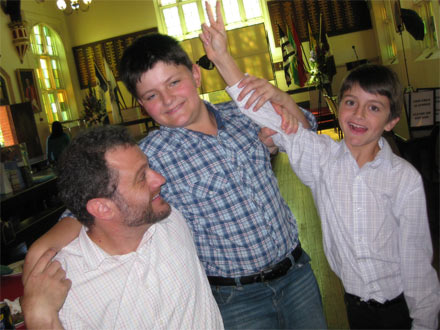 Organising the men in Elke's life wasn't as easy.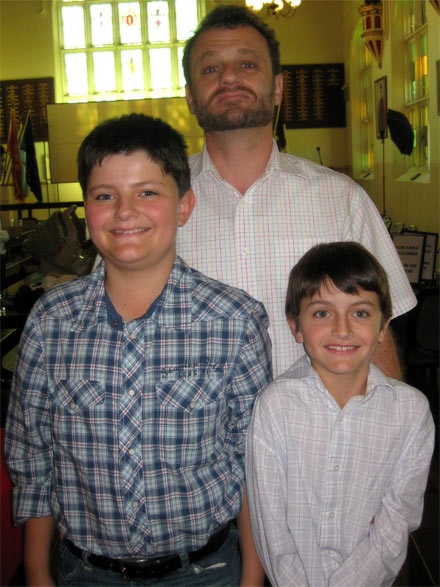 Nothing to see here... Move along.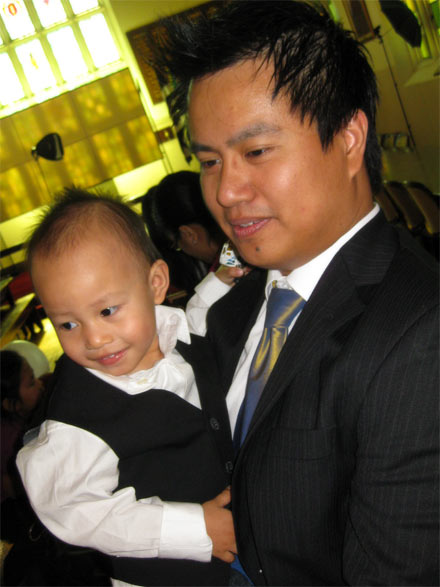 I'm back! Did you miss me?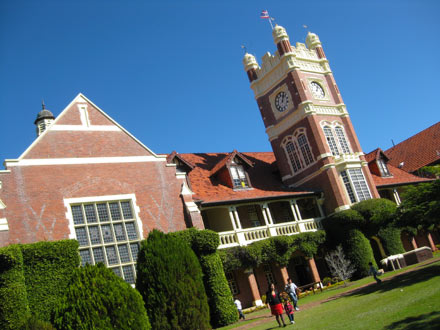 After dessert, we moved out for the group shots.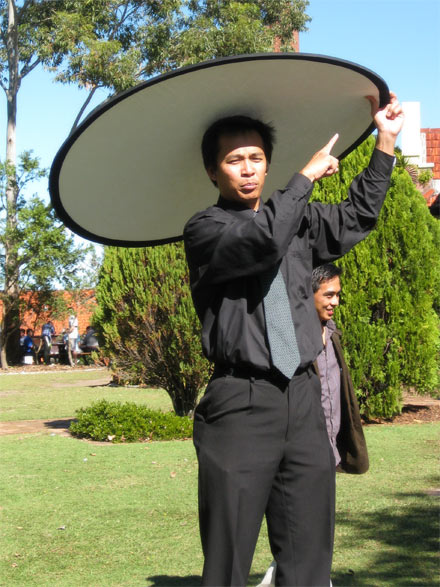 Does this hat make my butt look big?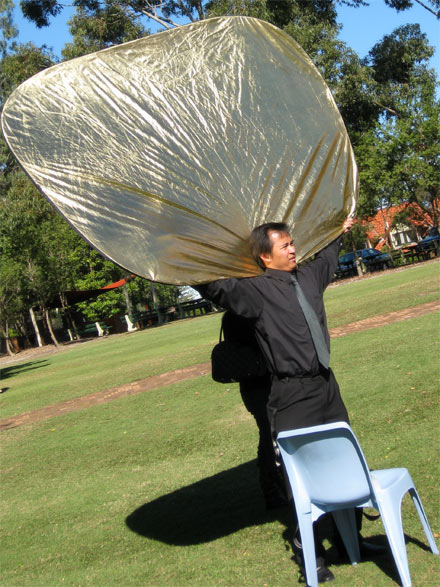 Butt? What butt? I can't see anything...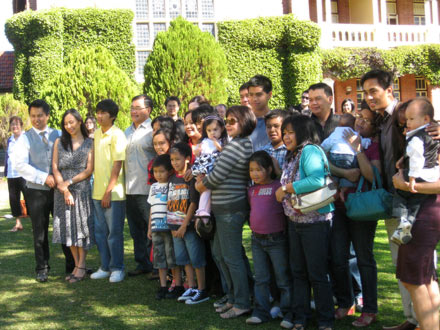 Jimmy's gang almost fitted in one shot.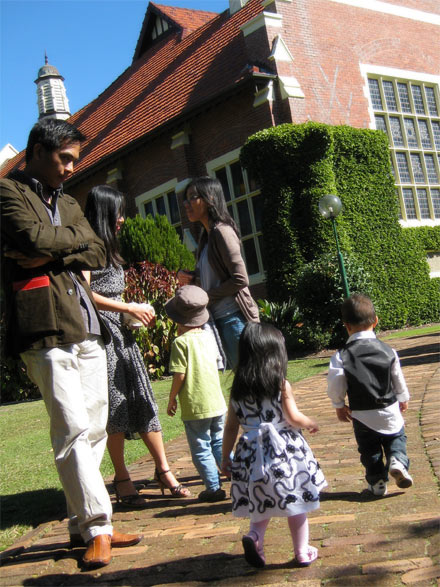 Uncle R kept an eye on Angel-Bree and B1.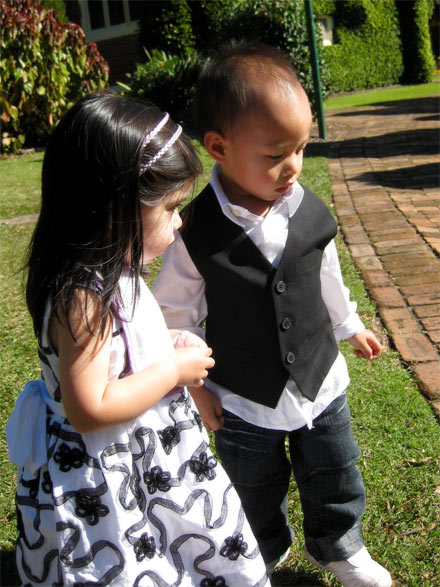 A momentary truce.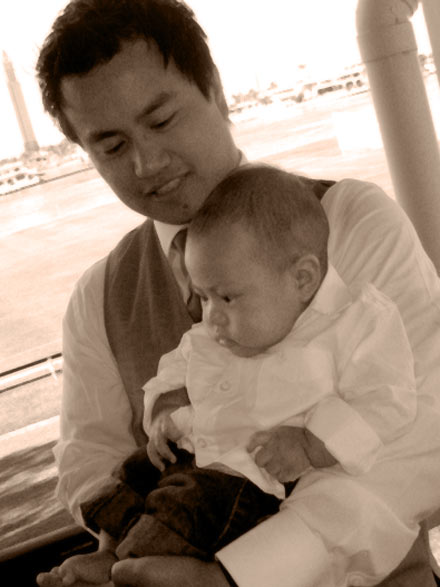 Jimmy with B2.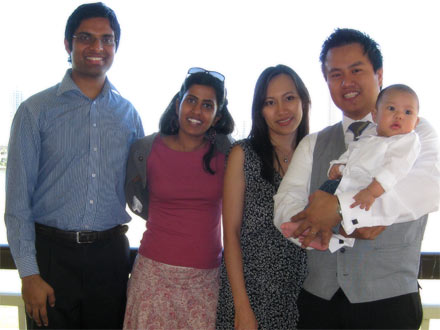 Renu and I with the Barnes'.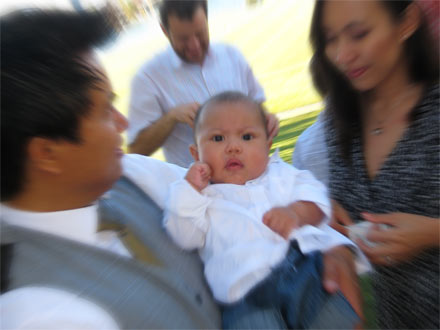 Congratulations on the christening of B2, gang!
THE PAGES
Curry News Network
Latest Entries
Report Archives
Latest Race Updates
Links