NV 2010, Part 1
26th June 2010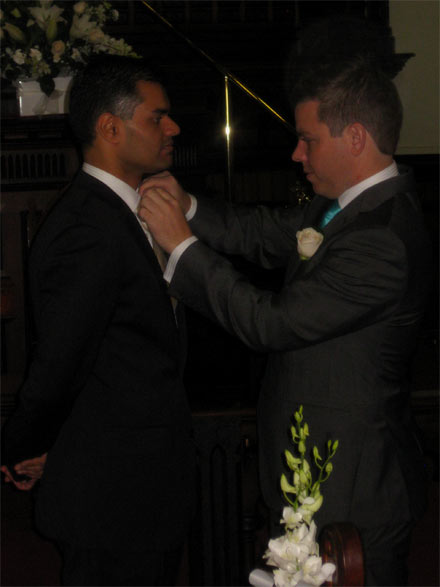 Token adjusting Shifty.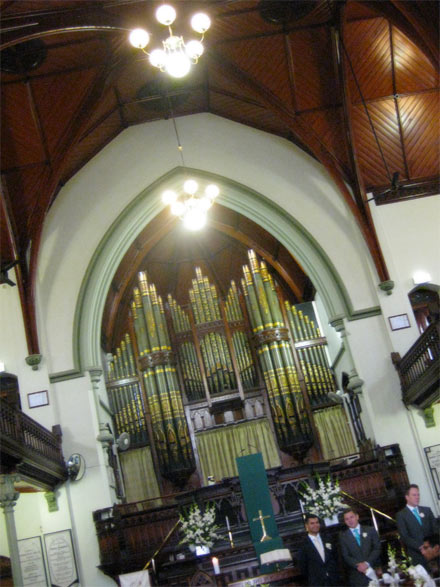 It was a beautifully clear Saturday afternoon and the first wedding of Shifty and Vibs was all set to go at the Albert Street Uniting Church.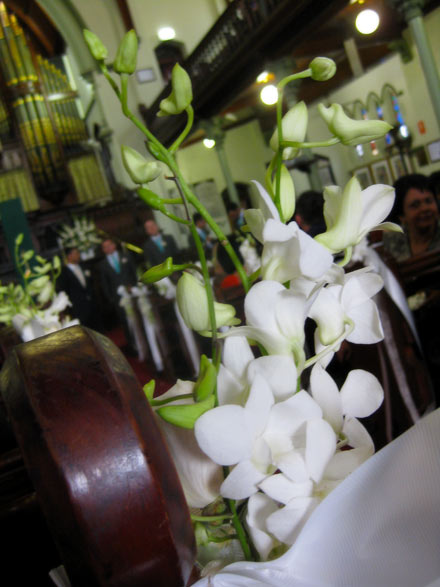 Floral pews.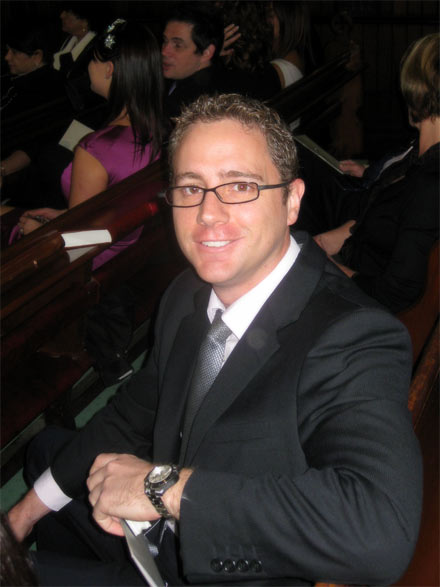 I saw Fergy over to the Boy's side.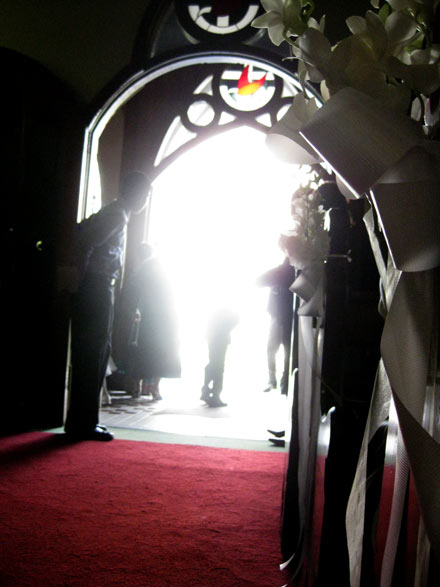 Where is she? Everyone had to wait for the bride whilst the driver dicked around with the satnav.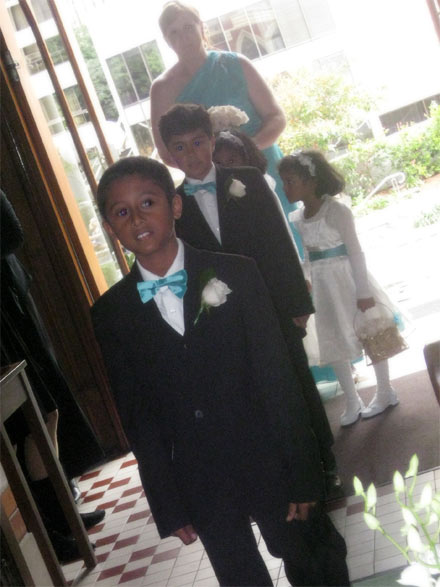 And in they came.
Shona and Tara were the flower girls.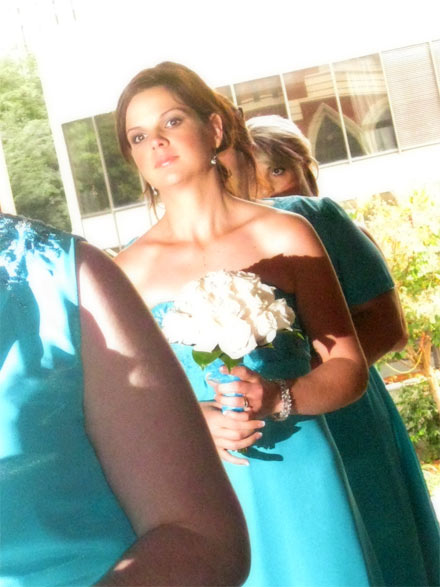 Cara followed in behind Rachel.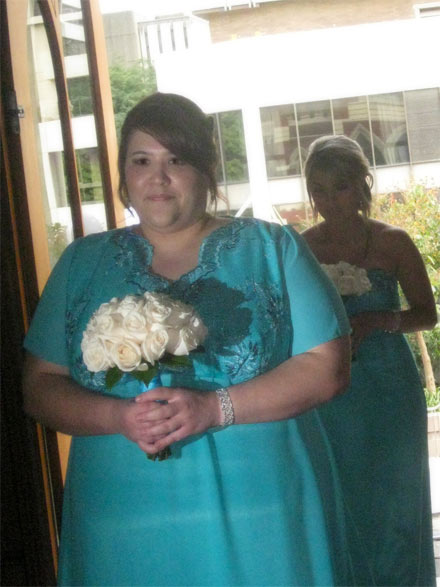 Abbie.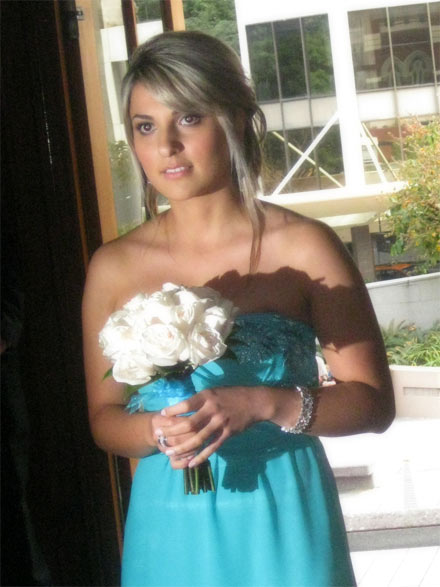 Sara.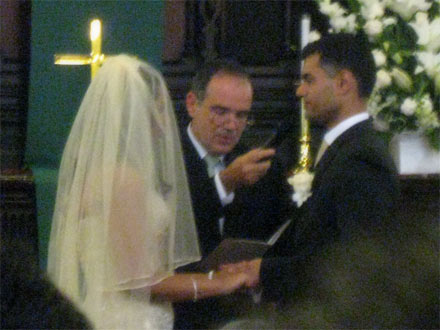 Shifty making a few promises.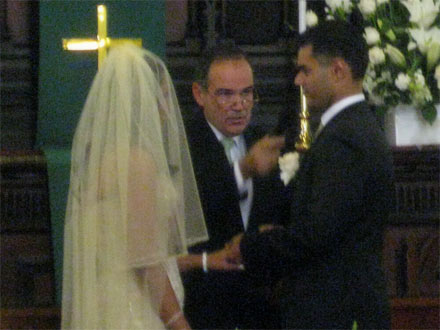 On went the ring.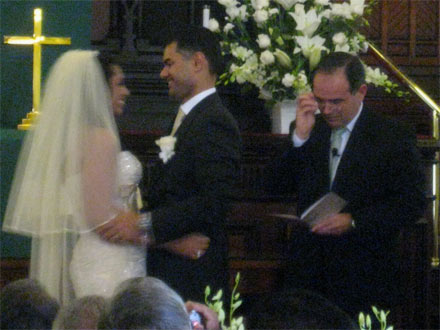 Right after the smooch.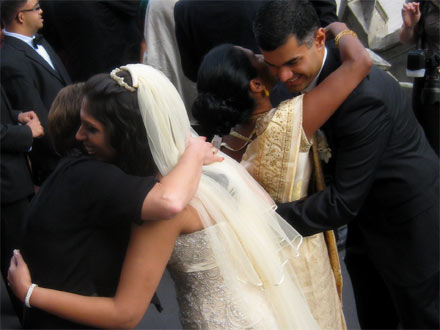 Guess who are the new experts on the group hug.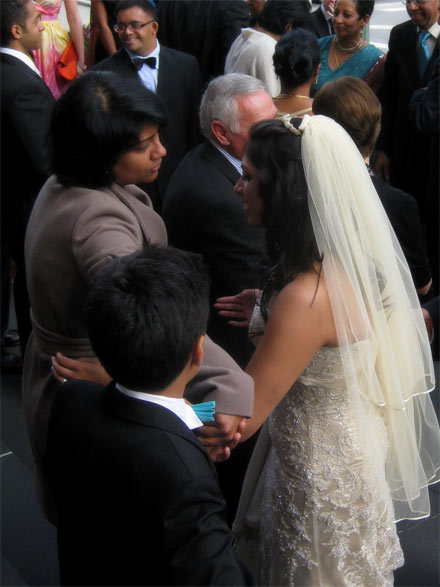 Mal and Vibs.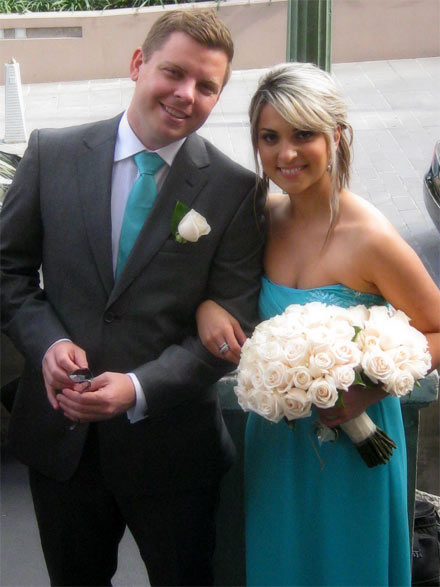 The warm up act- Token and Sara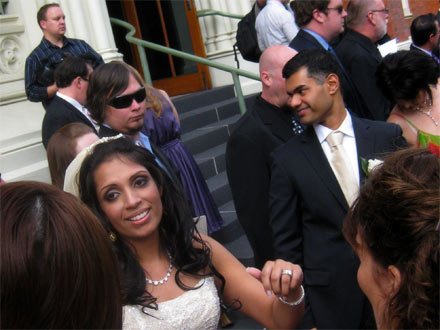 Can we do the photos now?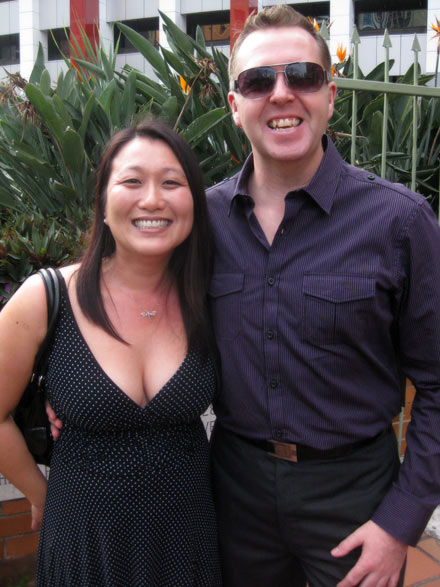 Karen and Noel did the fly-in-fly-out gig because of the multiple weddings they had that day.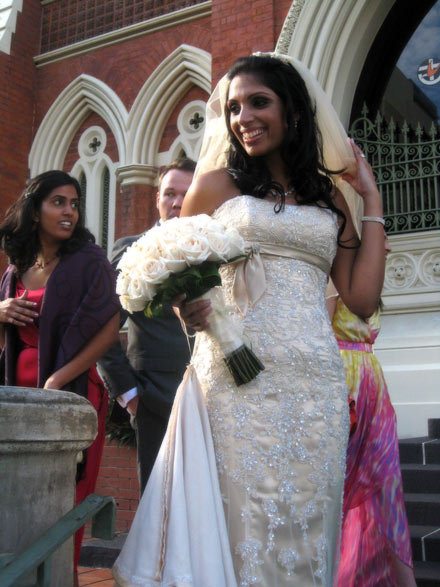 Bride striking her pose.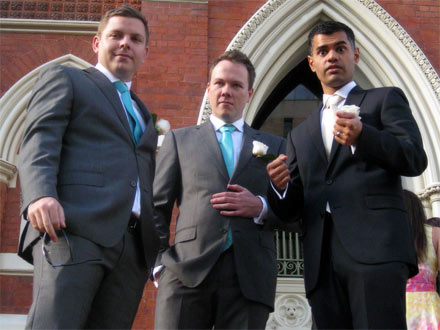 OK, can we play with the gokarts now?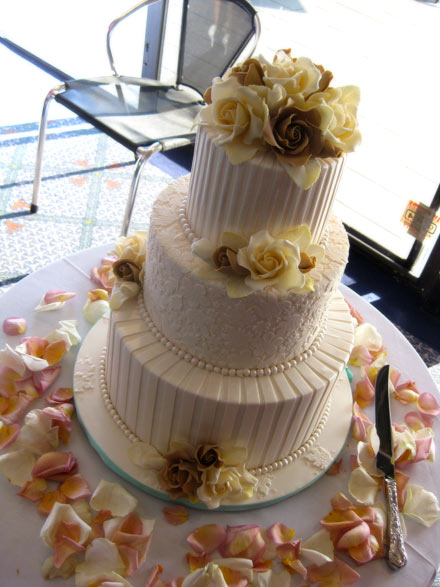 The cake formed the focal point at the high tea reception.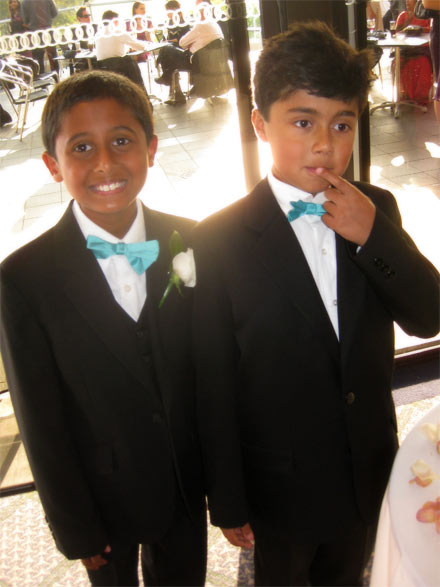 Have you lot been licking the icing?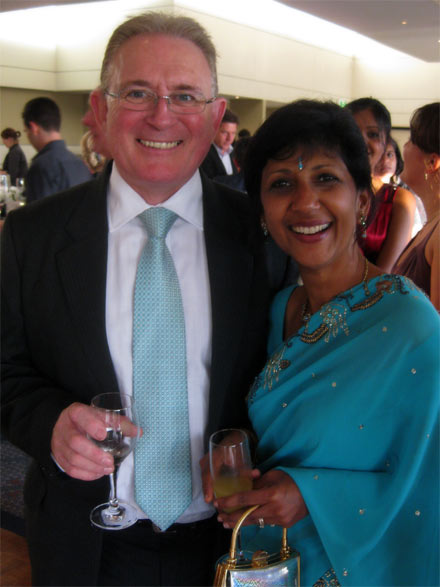 Tezza and Sooms.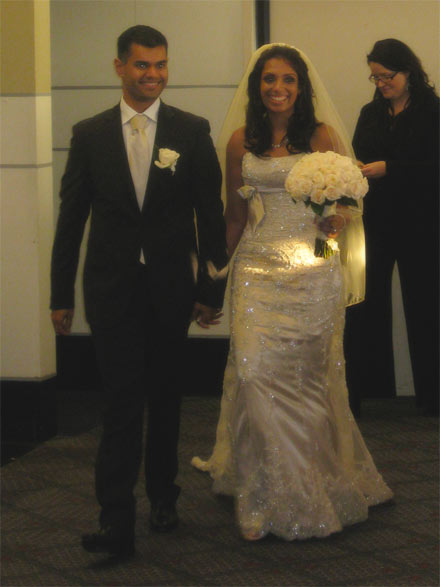 Once the photos were over, in came Mr and Mrs Shifty.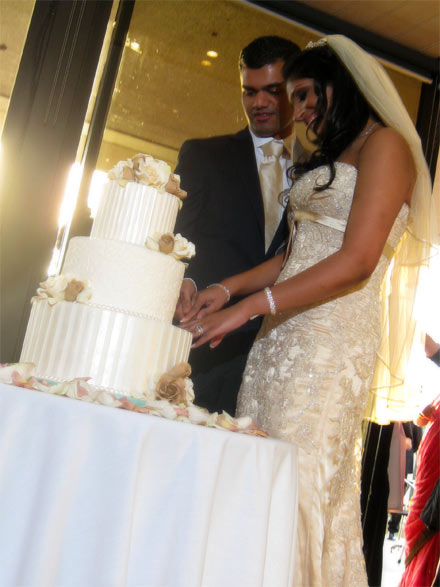 The cake was dense enough for the cutting process to take longer than anticipated.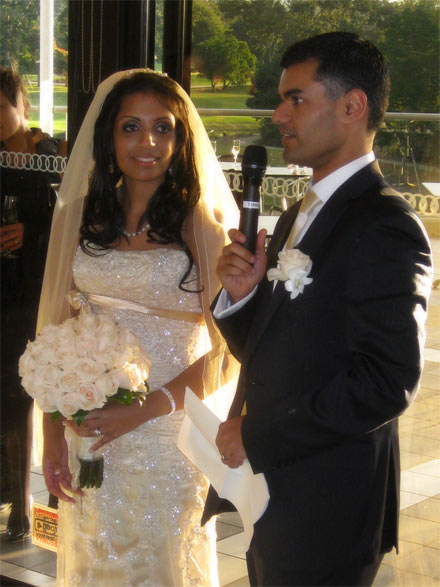 I'd like to thank…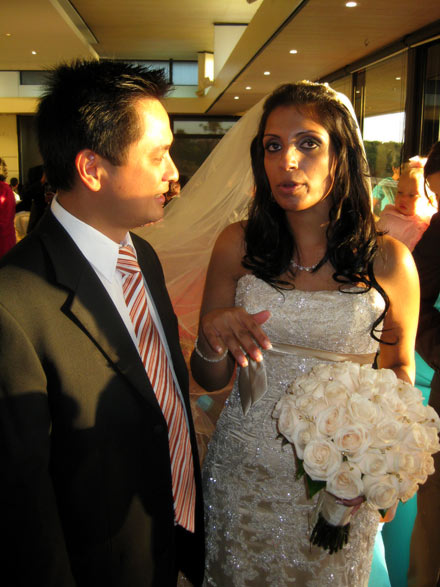 I can't believe Joanne got voted off Masterchef…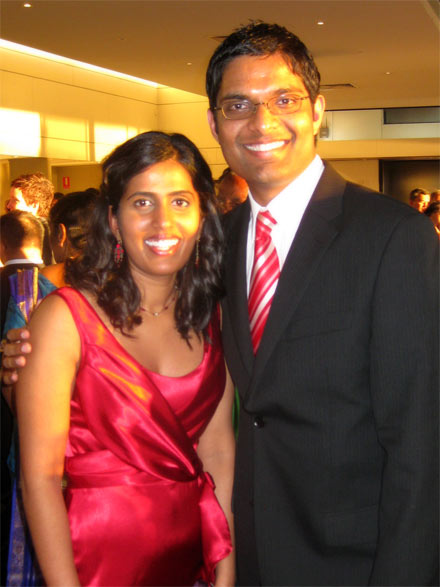 Renu and I decided that red was sufficiently ong for the event.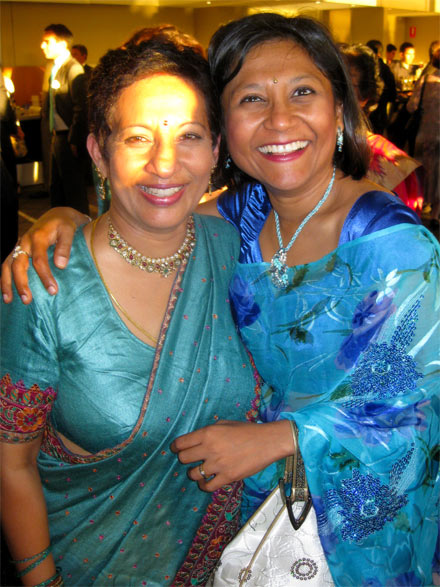 Aruna with the mother of the bride.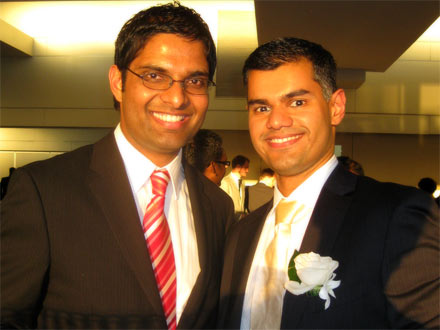 I jumped in on a shot with the groom.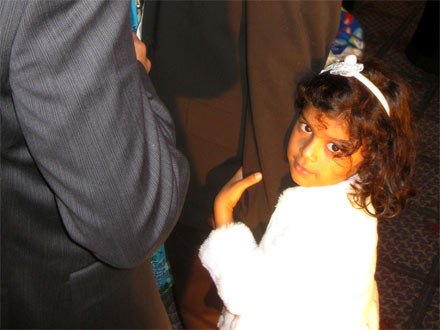 Tara holding onto her dad.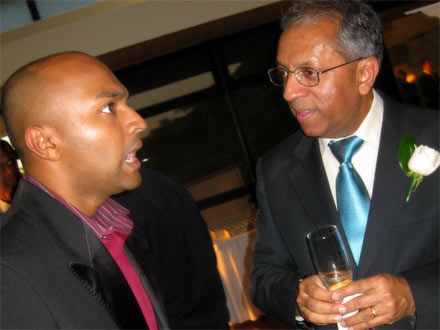 I say driver, did you engage the parking brake?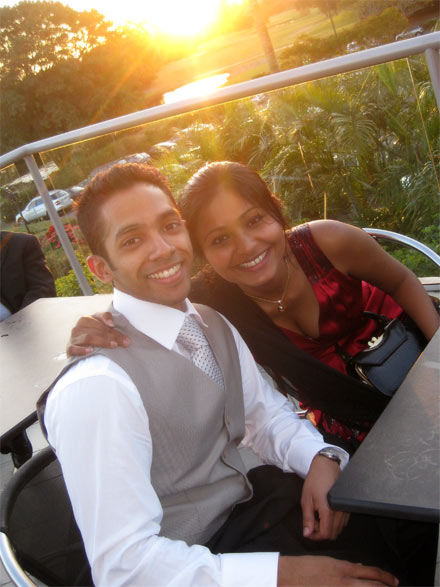 Vinny and Shiv saw out the sunset.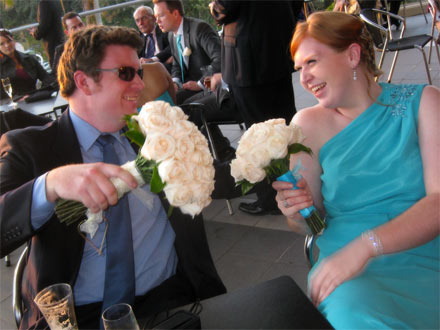 Bouquet battle.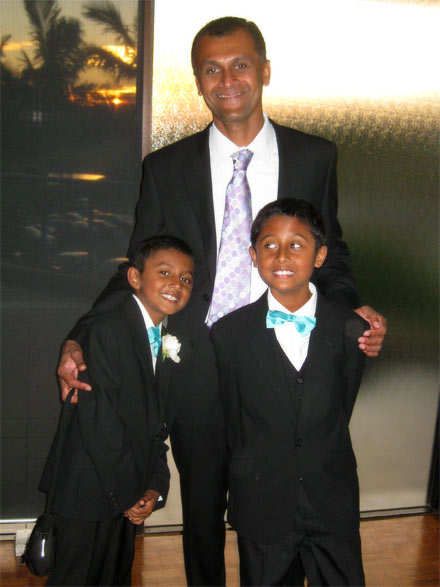 Jo and Jo Jnrs.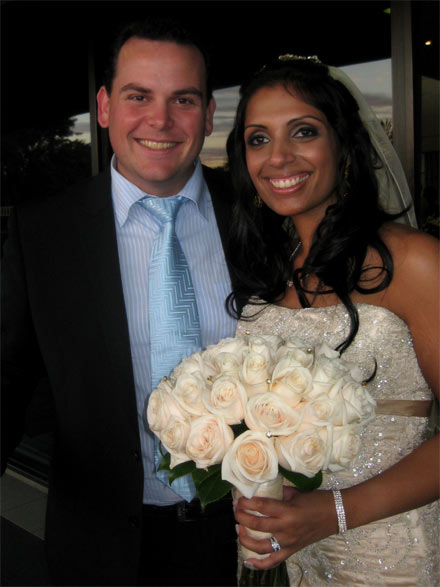 Druvey with the bride.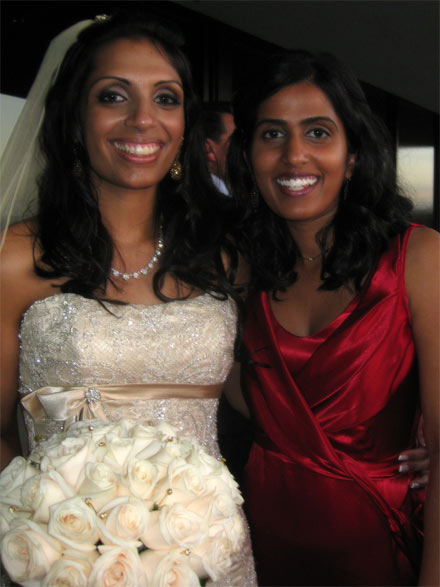 REnu with the bride.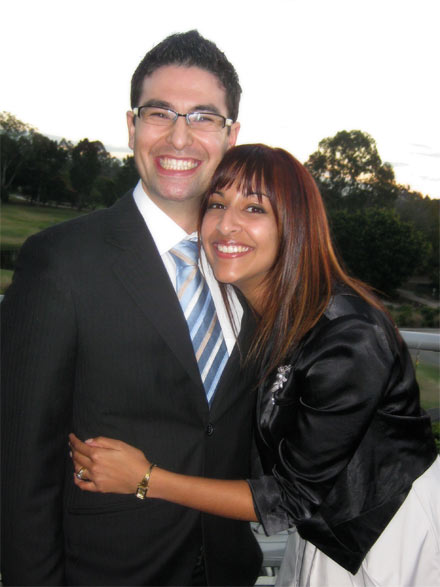 Ten-Ten held on tightly to her hubby.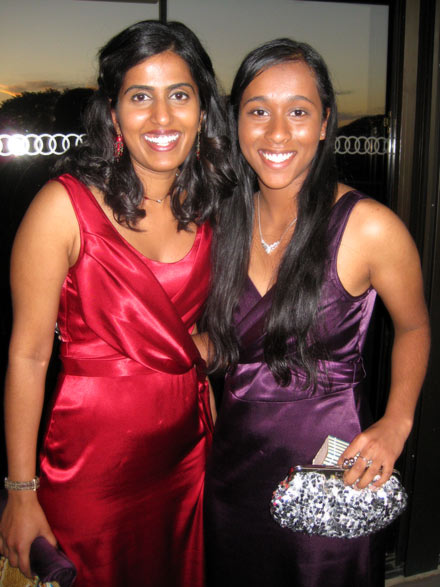 Shifty's cousin managed to find the same dress as Renu.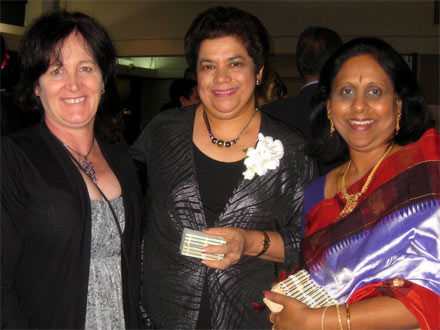 Mother of the groom flanked by her aunty guards.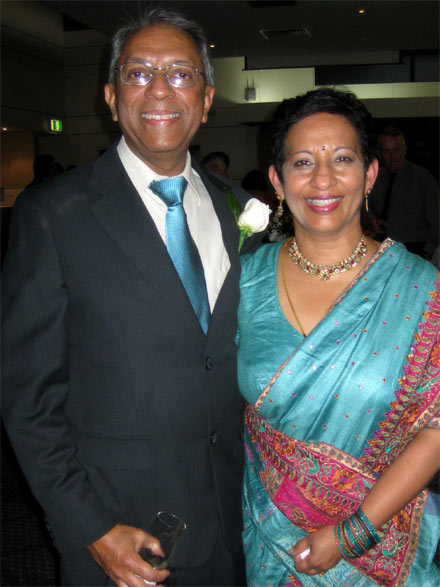 Uncle Raasan and Aunty Vasanthi were reporting a 50% completion of the project at about 5pm.
To be continued…
THE PAGES
Curry News Network
Latest Entries
Report Archives
Latest Race Updates
Links