Noel's Japanese Birthday
15th May 2010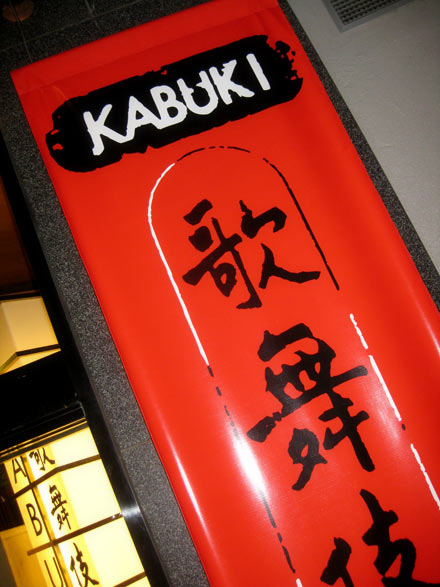 It was a day shy of Noel's big birthday, so Karen rounded up enough of his mates with good hand-eye coordination for a night out around a tepanyaki hot plate. Kabuki was the set...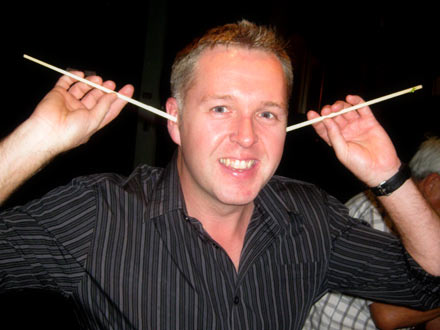 Earth to Noel... Do you copy?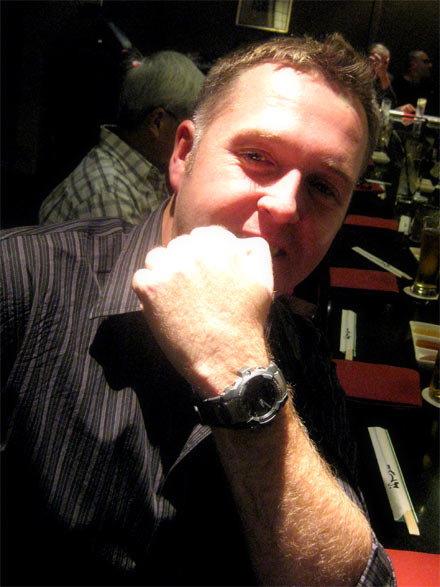 We got to go through pressies first and the birthday boy got to show off his new watch.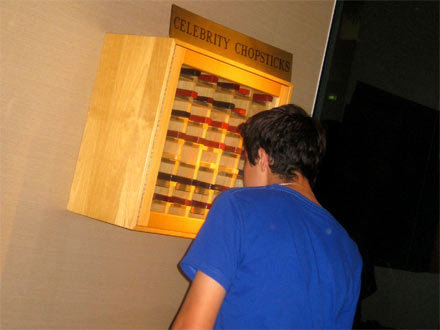 Chris went off to inspect the celebrity chopsticks. We weren't allowed to eat with them.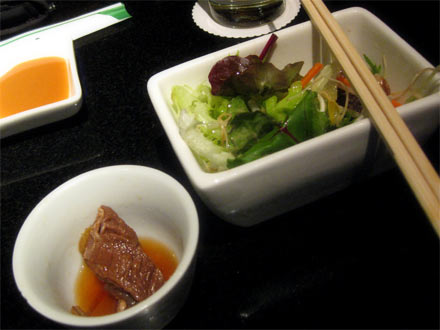 The appetizer.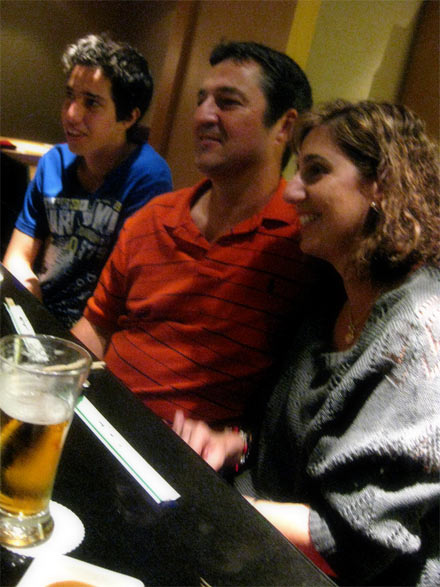 Maria's lot.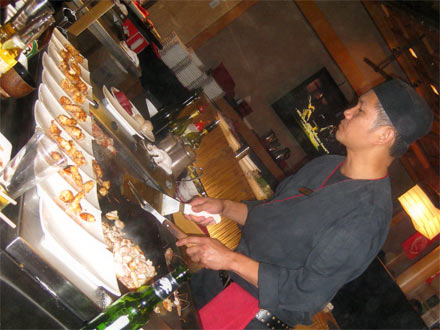 Tommy was our ring master.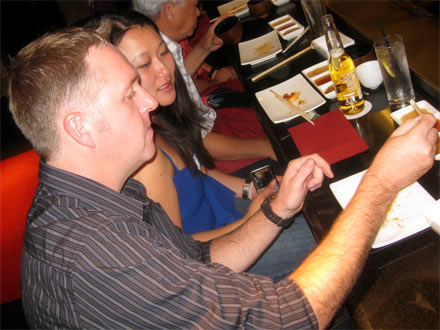 I think I can, I think I can...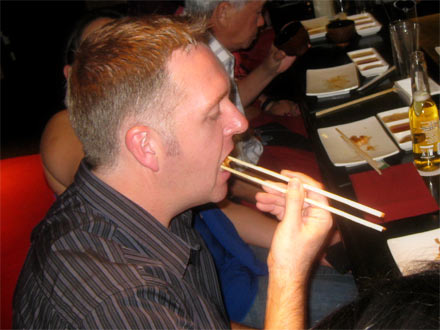 Success!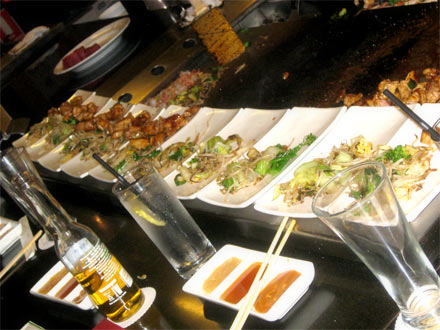 Teriyaki chicken lined up.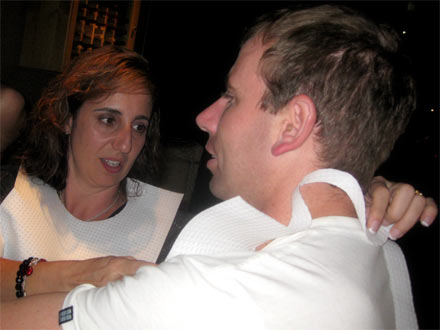 Maria dressing up Dave.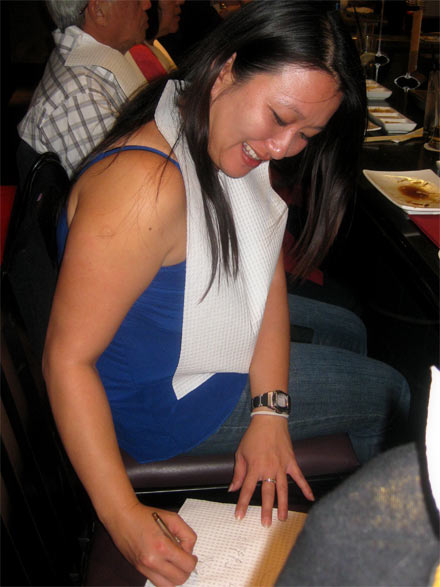 Karen busied herself with sabotaging Noel's bib.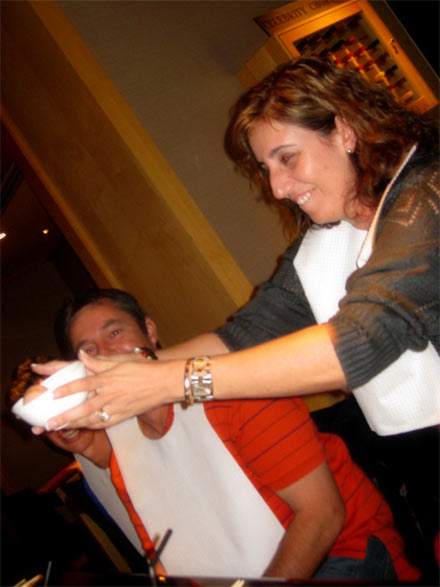 The girls had it easy in the catch the egg round.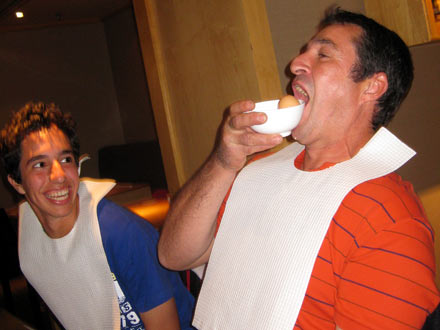 John cheated with a bowl. He was meant to catch the egg with his mouth, like the rest of us.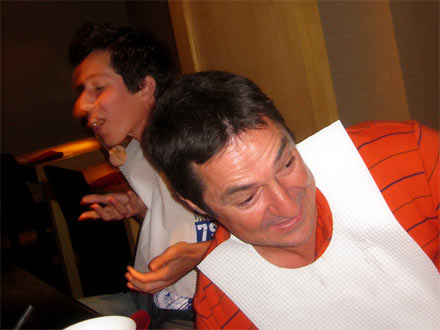 Chris wore his egg on his nose.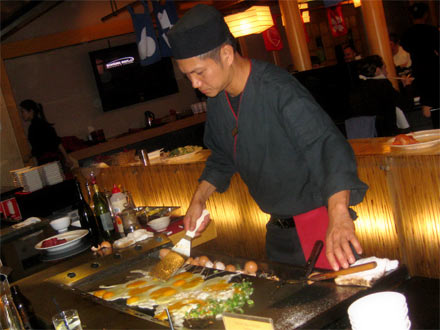 The more eggs we caught, the more eggs we would have in our fried rice.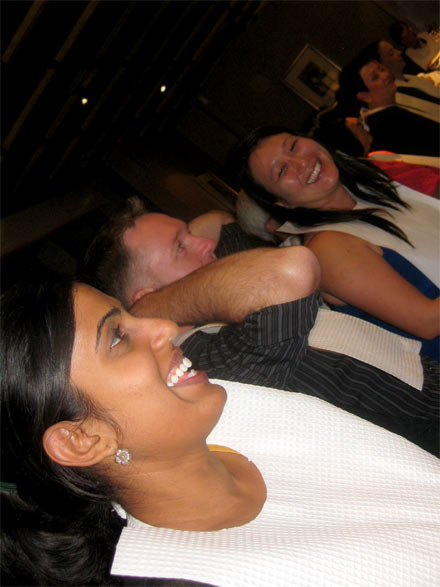 Everyone was watching the food.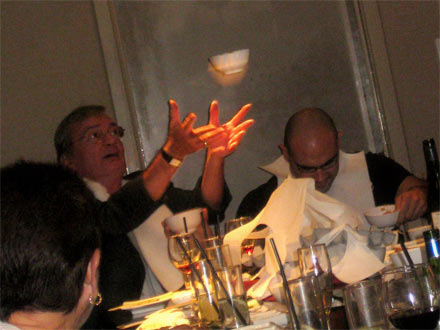 Rice catching.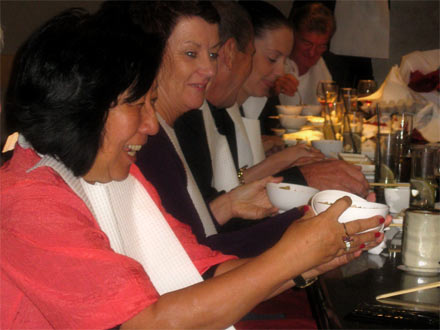 Aunty managed to grab her bowl- couldn't say the same for uncle though.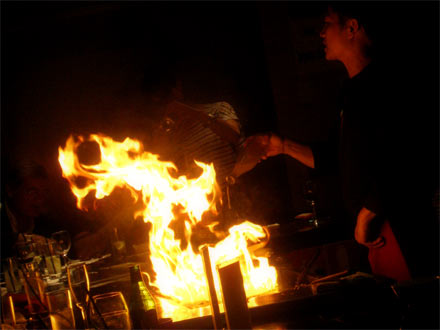 One way to overcome winter.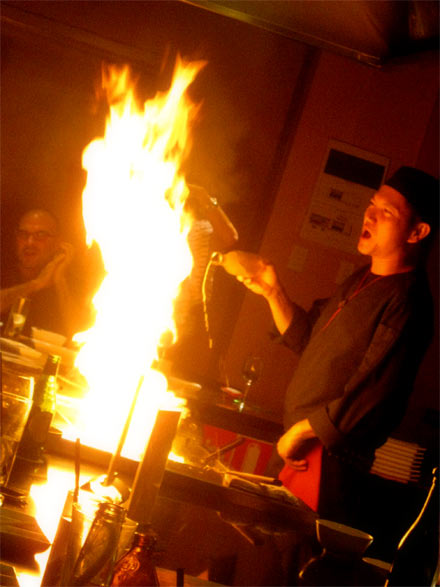 Tommy the fire starter.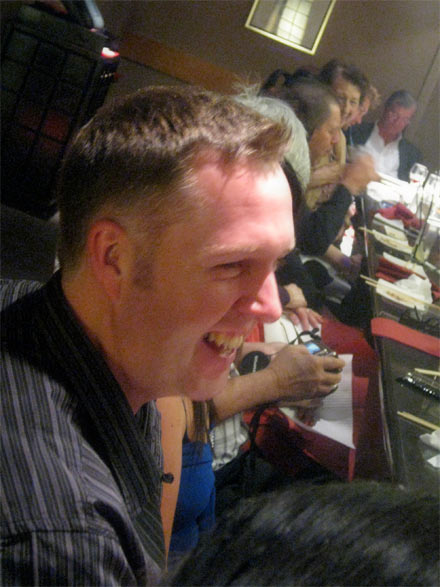 Noel didn't mind though...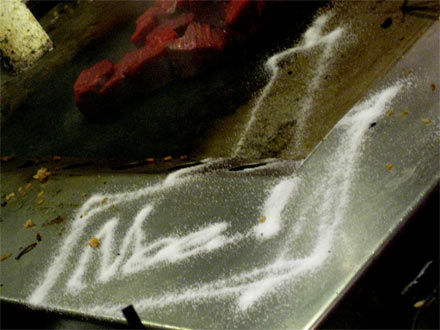 Pretty soon it was time to light the candle.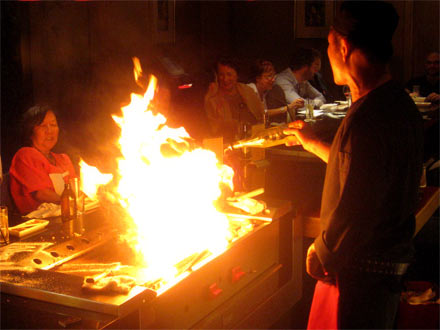 And up she went.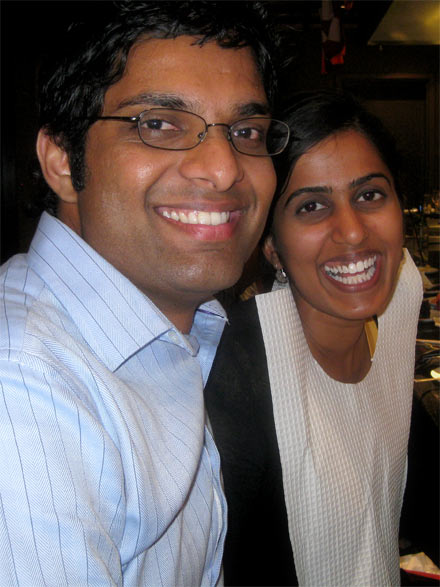 Renukha and I.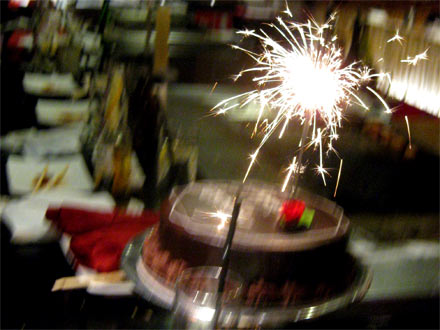 Cake time.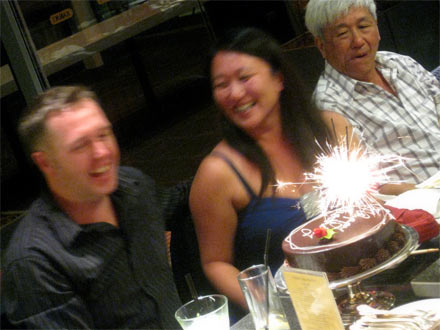 Happy Birthday Mr. Noel.
THE PAGES
Curry News Network
Latest Entries
Report Archives
Latest Race Updates
Links