2010 Mothers' Day Classic
9th May 2010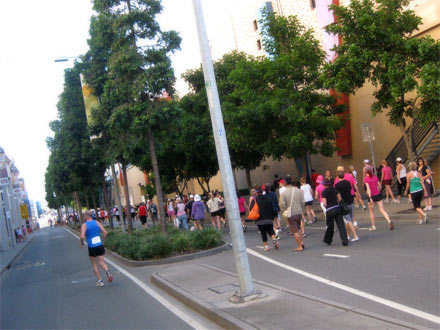 The 2010 Mothers' Day Classic; my 5th time at the fun run saw me get to the starting line later than usual.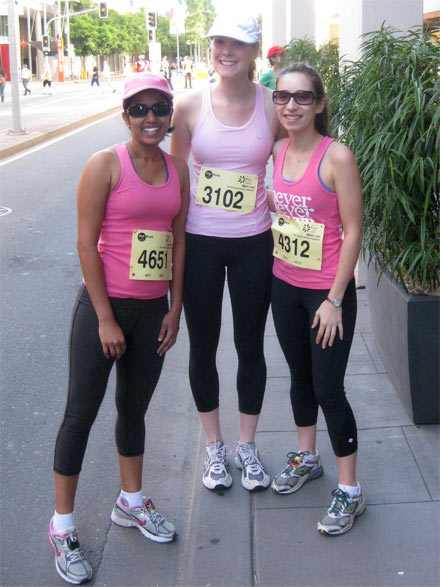 Renu and Mel eventually got here on their Plan D mode of transportation and bumped into Lauren.
Sunrise.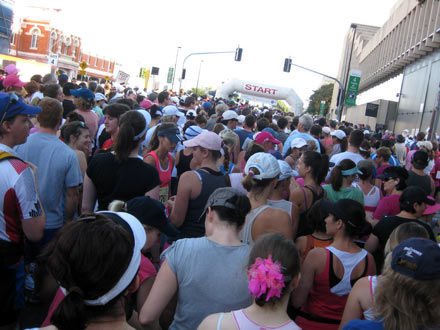 I don't recall the start looking this crowded last year.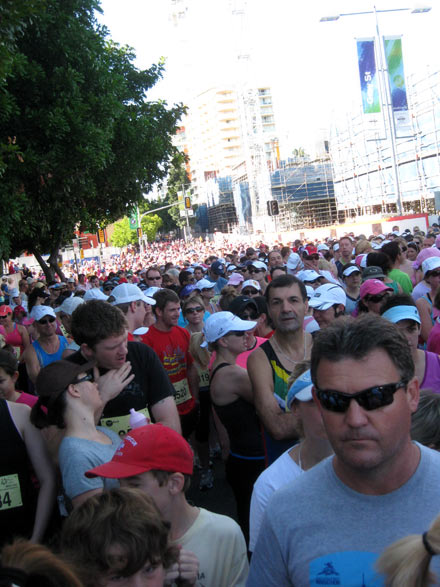 There were even folks behind me!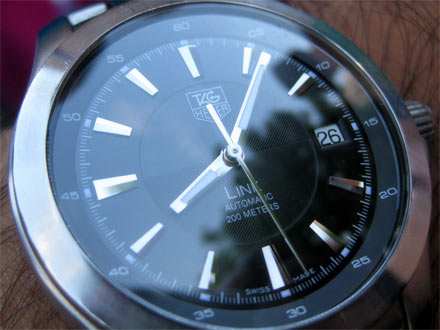 The race has NEVER started at 8am in all the years that I have been here.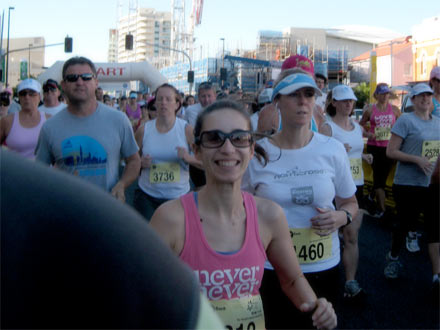 And were were off! Mel was right behind me as we crossed the start line.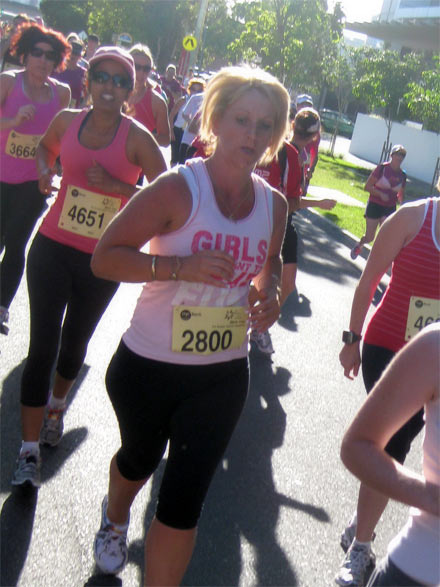 Soon it was Renu's turn to overtake.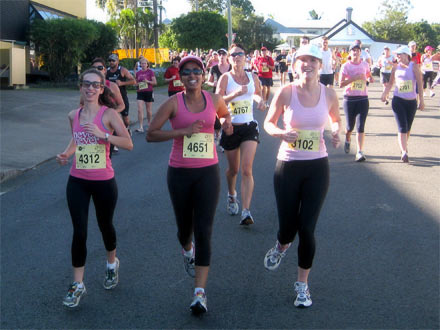 The girls as we headed towards the river.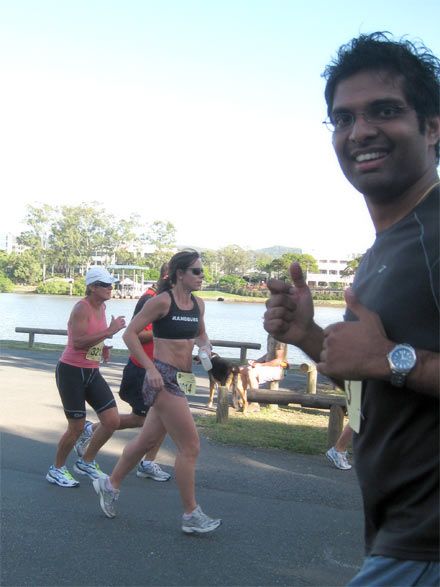 I momentarily offloaded my camera to Mel.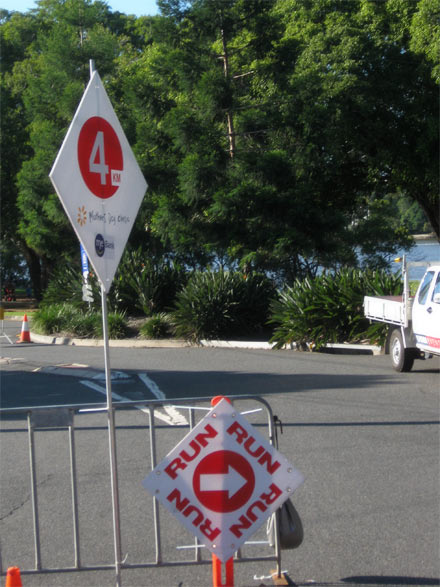 The organisers were playing mind games with us. Once we went past the 4km marker, we had no idea on the where the following four kilometres ended.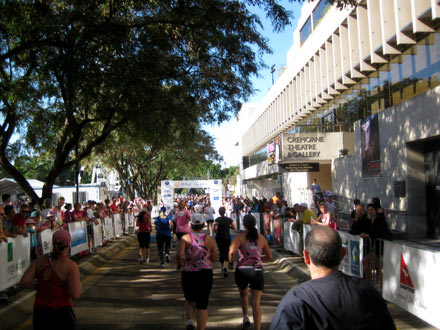 Was it just me or did the finish line seem further away this year?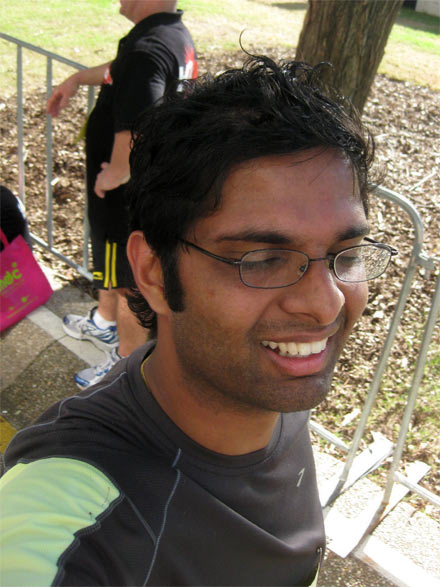 All done in a sub 54-minute time!
Apologies Andy, due to a medical situation with one of entourage, we had to leave right after the finish. For the record, I didn't see any of the CRC-ers in the 8km run.
THE PAGES
Curry News Network
Latest Entries
Report Archives
Latest Race Updates
Links