H&S Reception
26th April 2010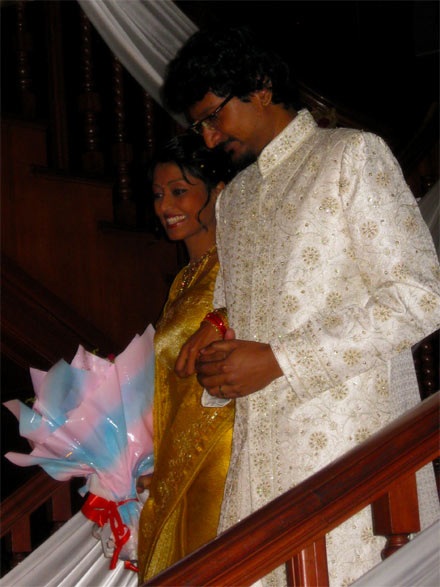 The bridal party made full use of the swish surrounds to make their entrance into their wedding reception dinner at the Bankers' Club.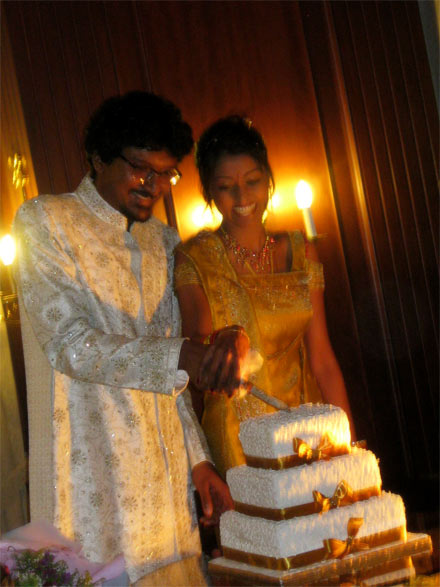 The festivities began with dessert.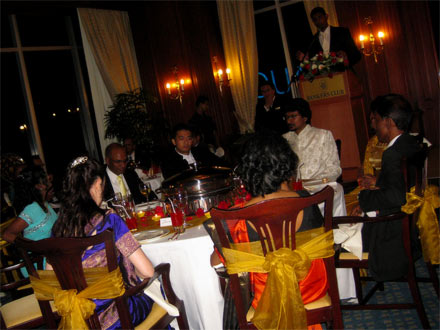 Subha's the brother assumed the role of the MC and had us ushered into the dining hall.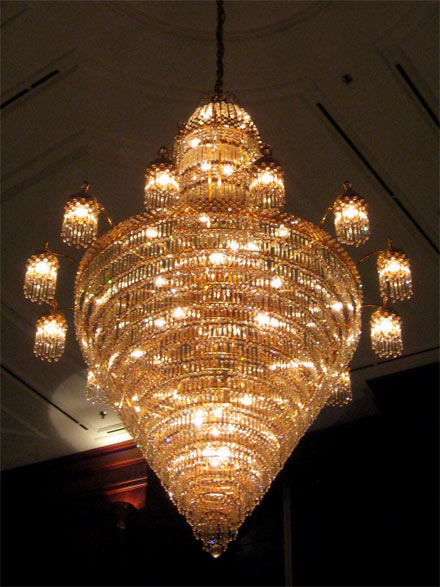 Looks like a gasing, no?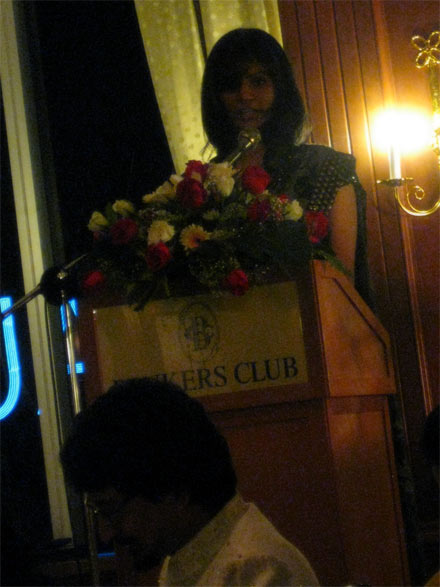 First it was Kavitha's turn to rat on the bride but she must have been paid off well because no dirt was dished out.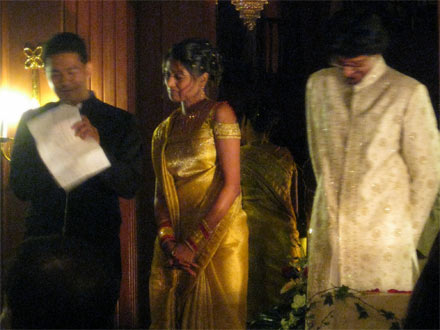 The leaking of secrets was left to the best man.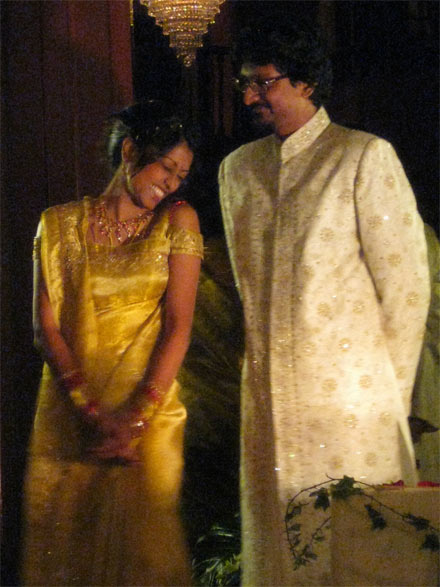 And you know it!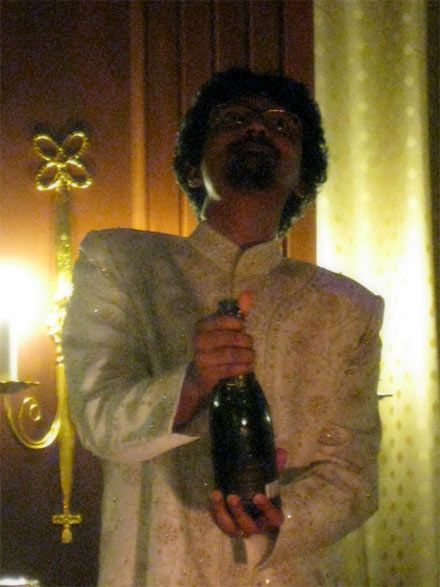 Where did it go? The cork wound up smacking Renu.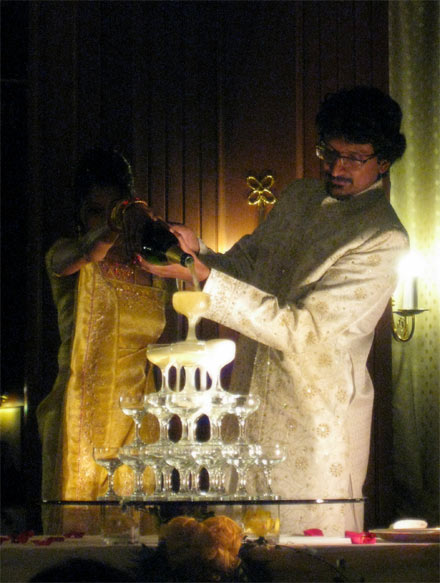 How many magnums does it take to fill a champagne glass pyramid?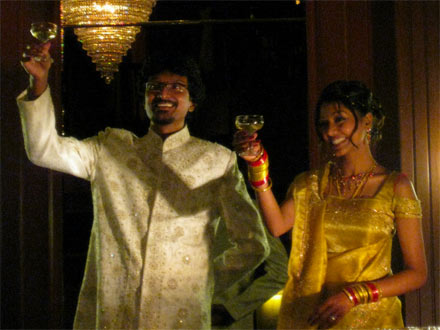 Subha looked regal in his toasting approach.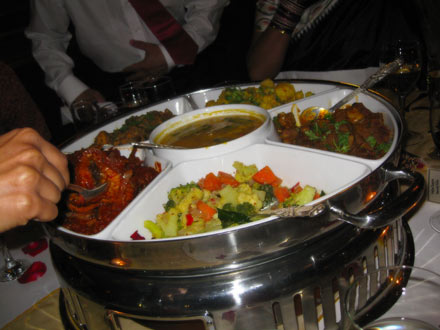 Food time.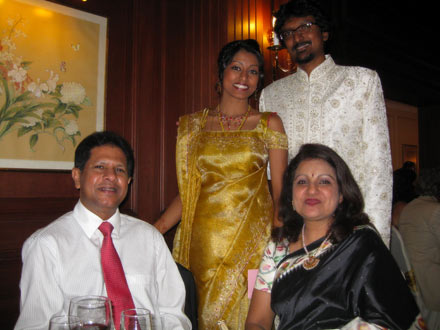 The newlyweds with Uncle Murugaiah and Aunty Viji.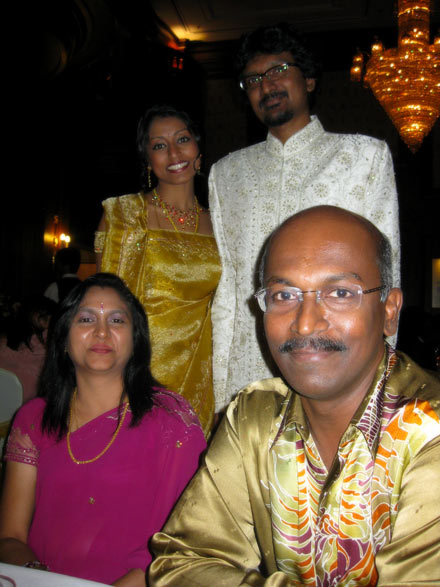 Then they made their way over to the Josephs.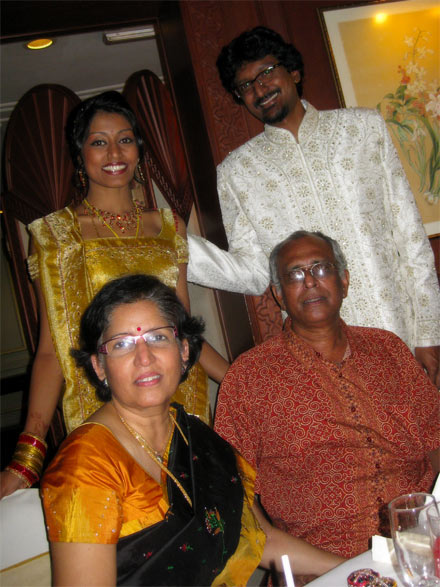 And finally they slung behind Aunty Sumangala and Uncle Nada.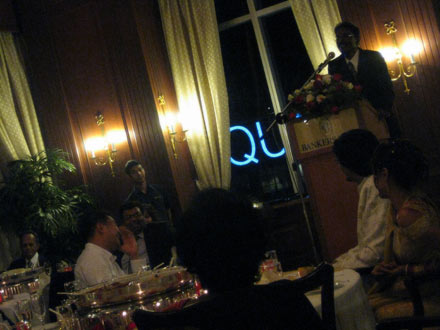 The father of the bride offered the newlyweds Dummies Guides to Tamizh and Telugu.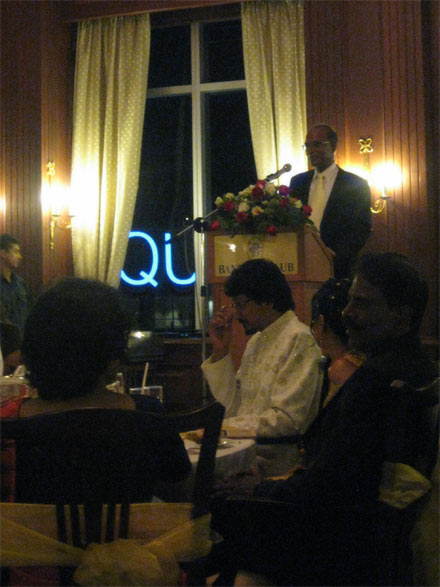 The father of the groom was more into stand up comedy.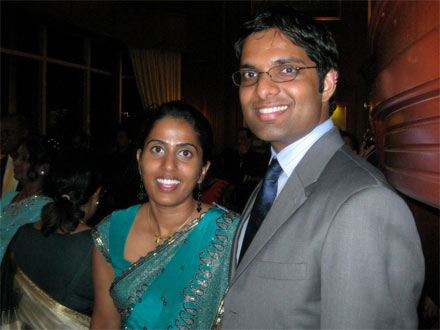 Renu and I.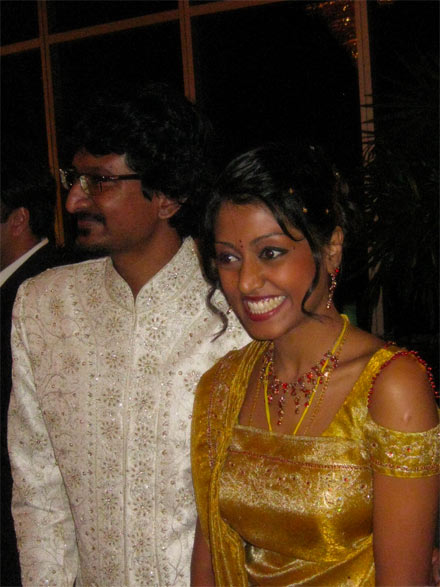 You did WHAT?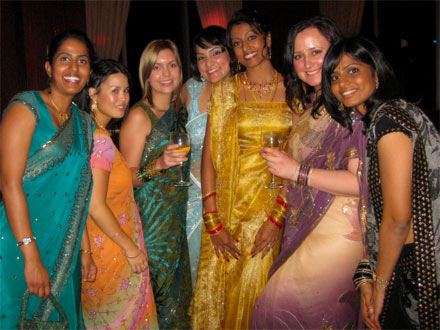 All the ladies.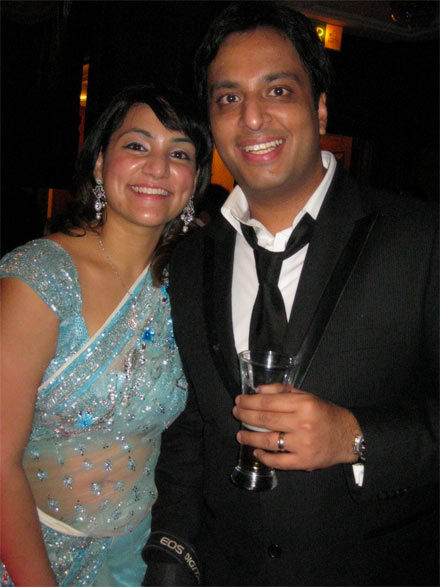 Shalini with her hubby.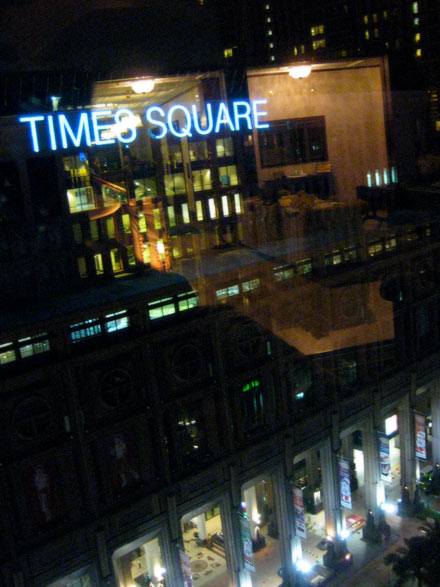 How's that for a view of Bukit Bintang?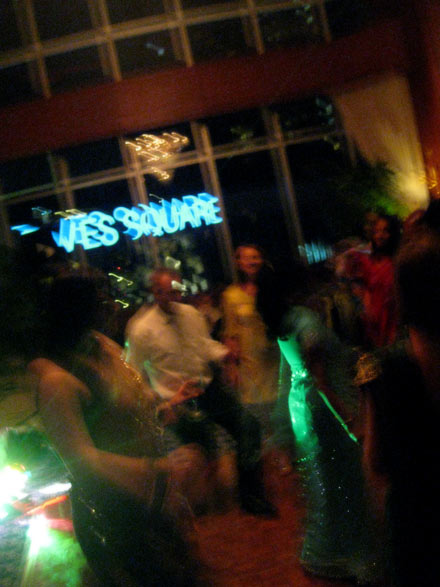 We soon adjourned to the dance floor.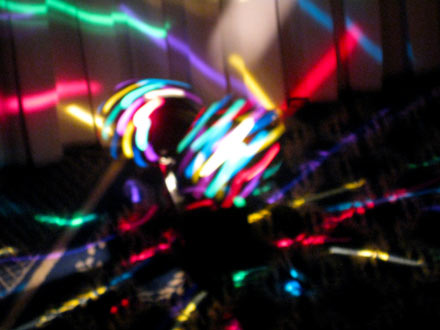 Twirly ball.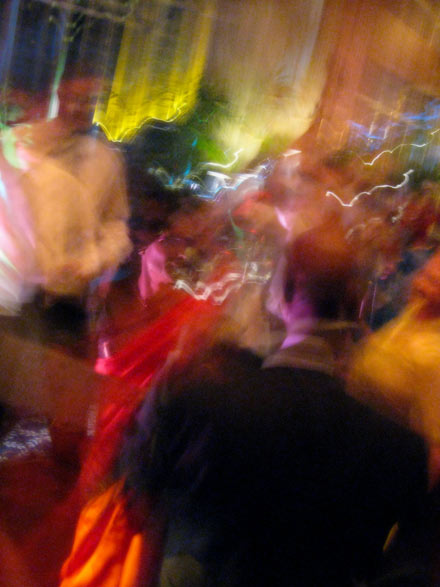 Ooops, I must have slipped.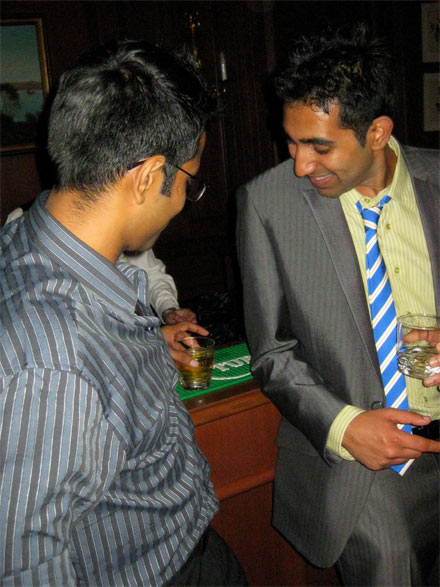 Wait, wait, wait…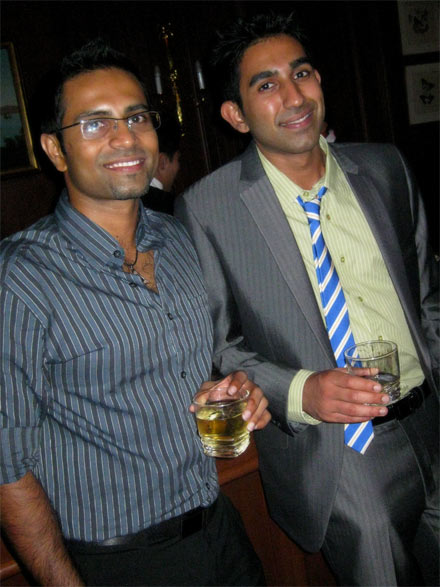 No shot of a Malaysian Indian male is complete without the scotch glass.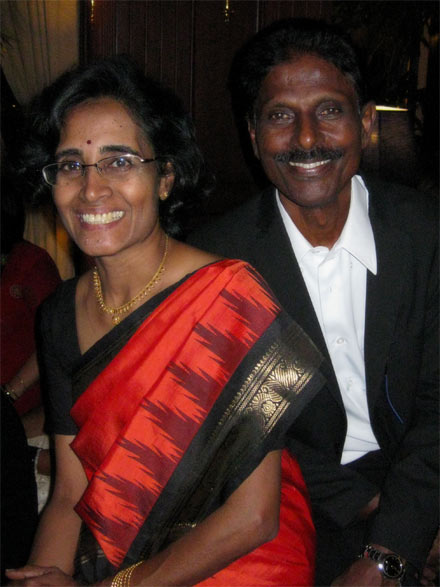 Hema's mum and dad.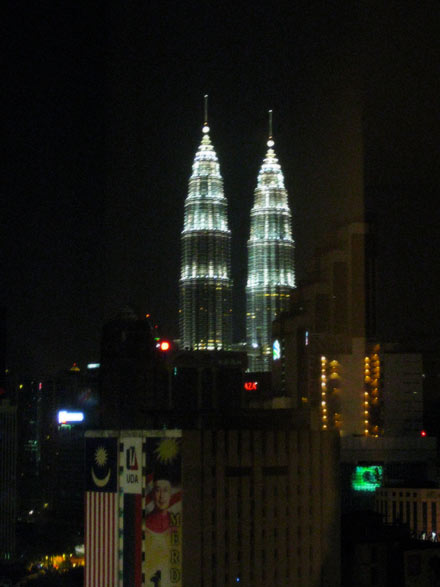 This was the view out of the men's room.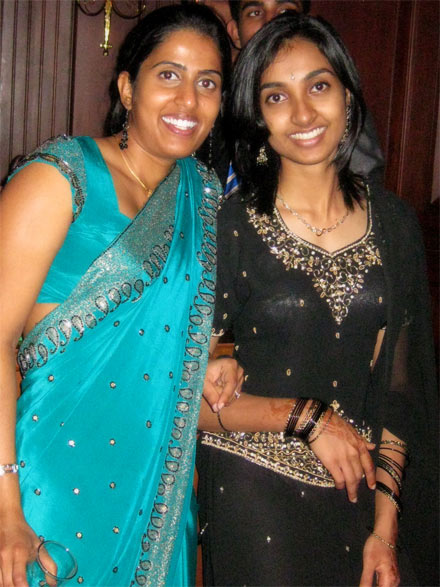 Renu and Geetha.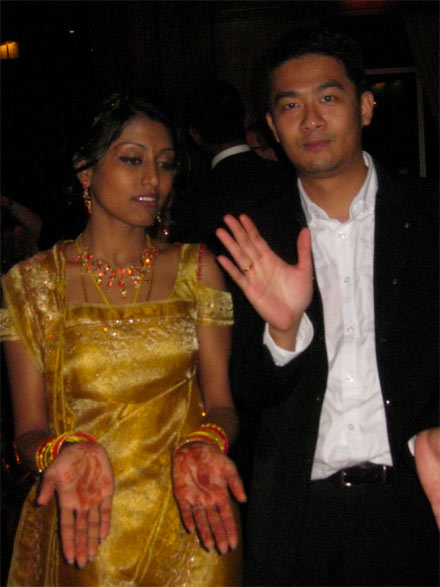 Drop it like it's hot.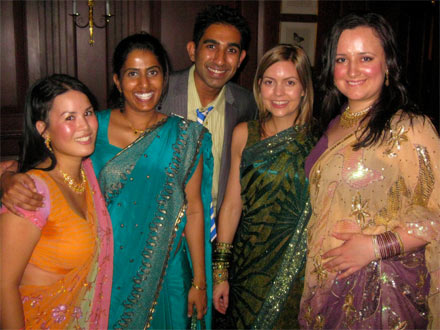 Spot the odd man out.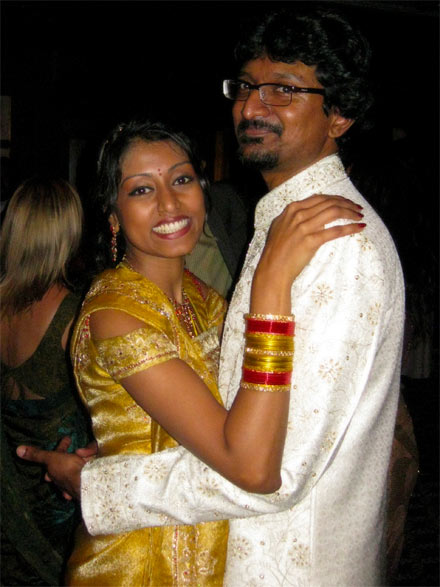 The continuation of the bridal waltz.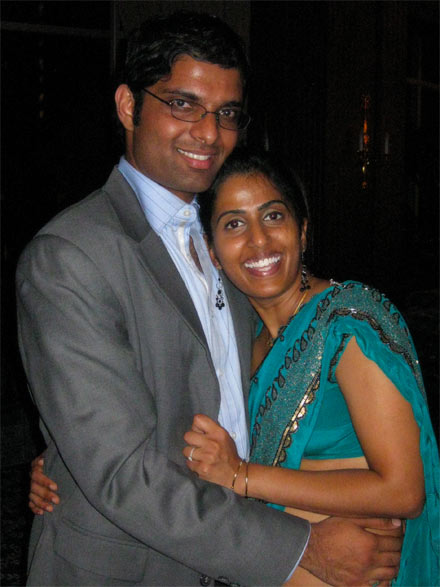 Getting practice.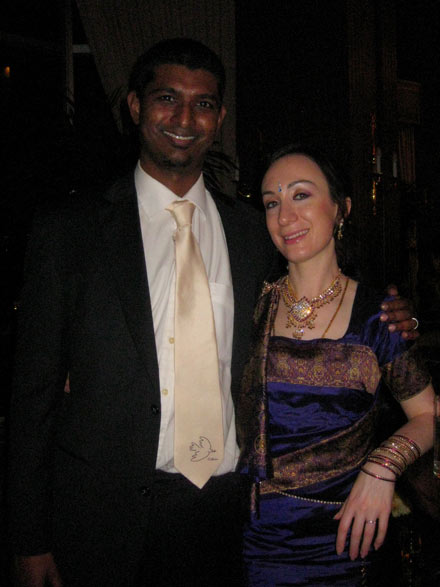 Subha's brother and sister-in-law.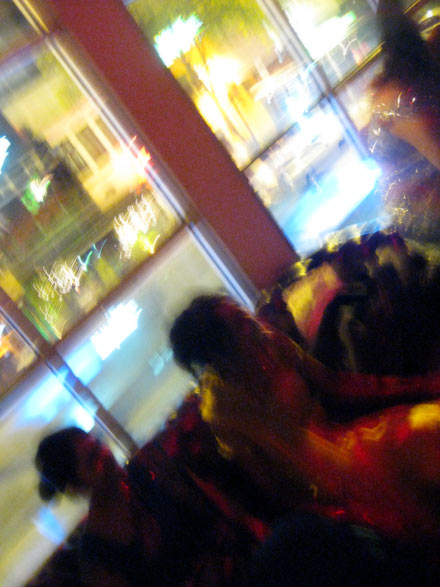 The after party continued onto Changkat once we got kicked out the Bankers' Club.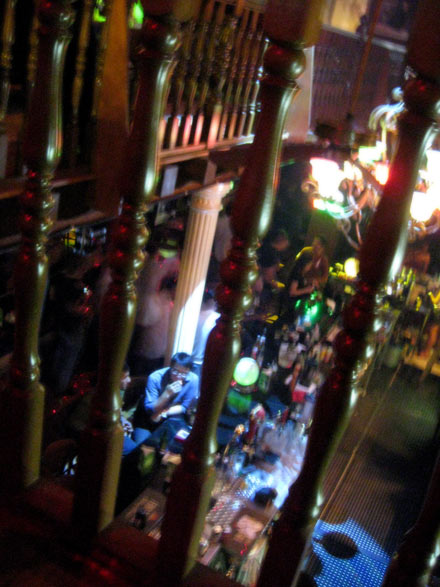 There were enough of us to get out own spot upstairs.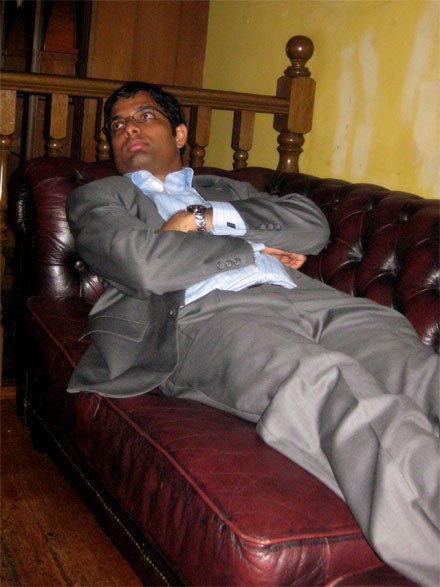 Is it bed time yet?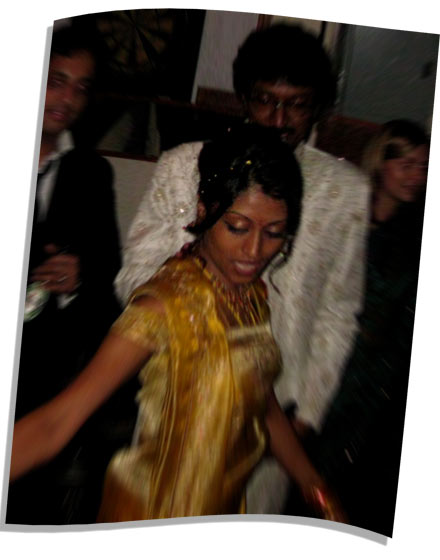 Congratulations Hema and Subha!
THE PAGES
Curry News Network
Latest Entries
Report Archives
Latest Race Updates
Links