Pete'n'Jo's Wedding
17th April 2010
It was 5 years in the making, ummm, or was that 6, but Pete'n'Jo were ready to get hitched.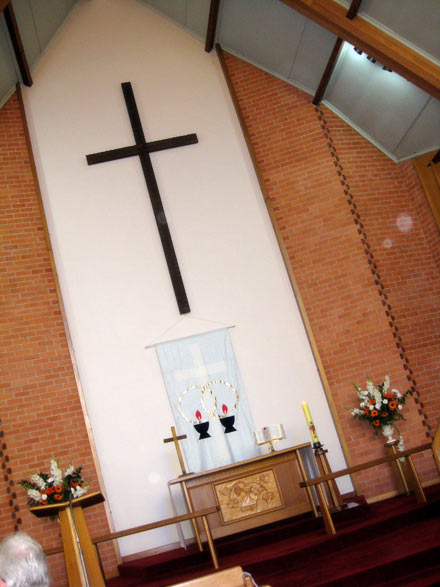 St. John's Uniting Church was set as the scene for Pete'n'Jo's wedding.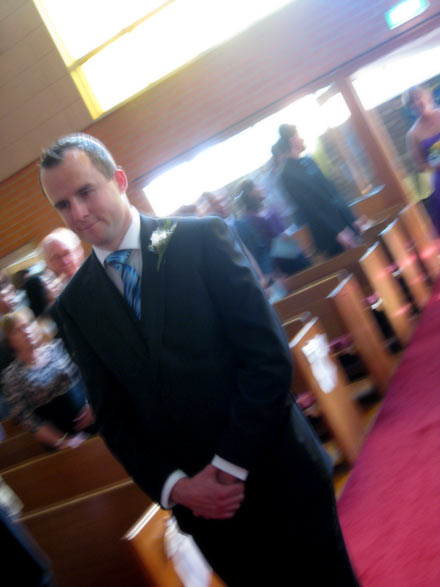 No sooner had we arrived, the official party was making its way in.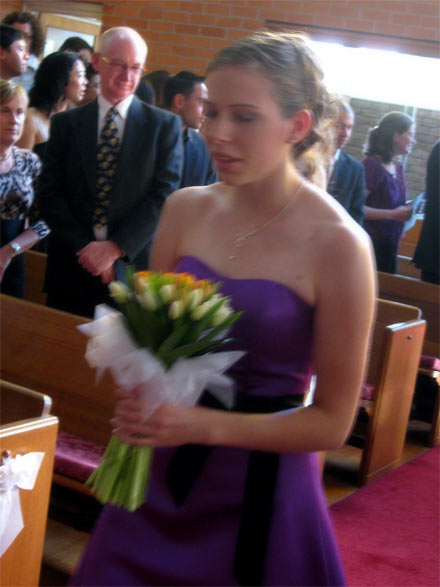 The bride's maids were in purple.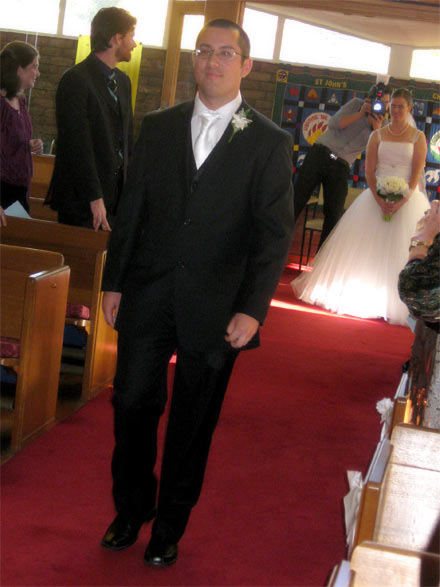 Believe it or not, that's Pete.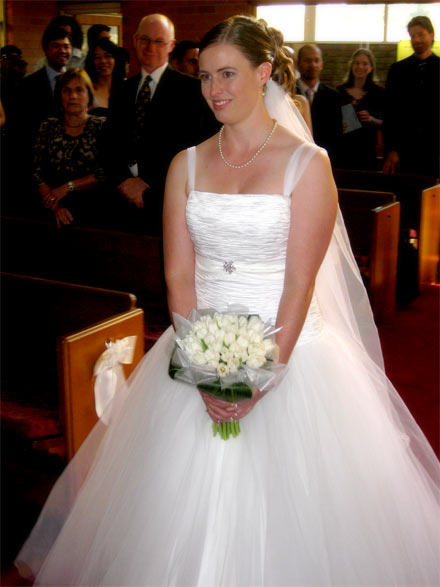 The beaming bride.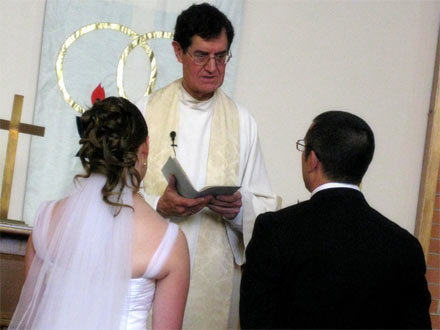 We all got a stern sermon.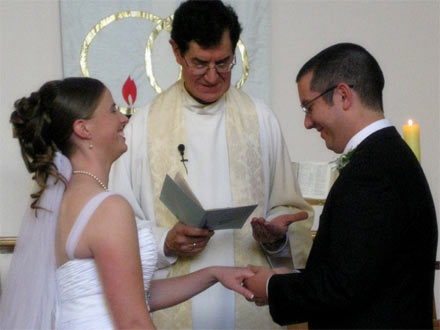 Girl's ring went on.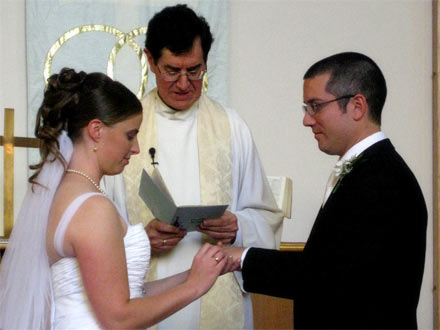 Boy's ring followed.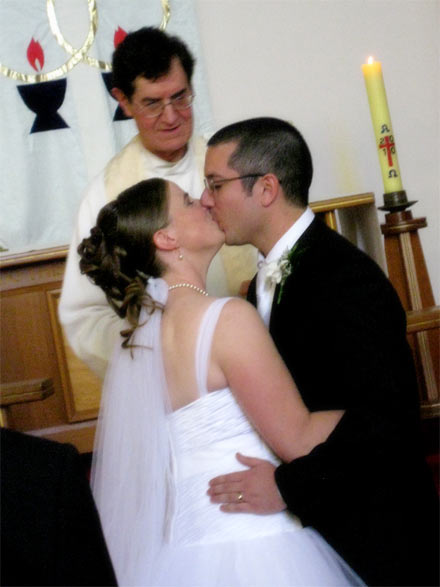 Then they said hi to each other.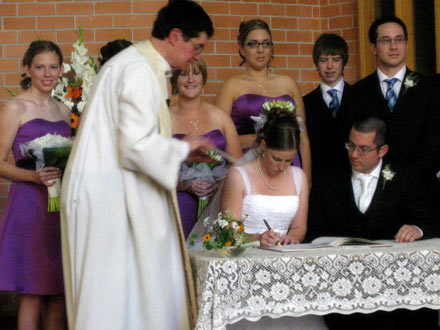 Once they were pronounced hubby and wife, Jo had some signing to do.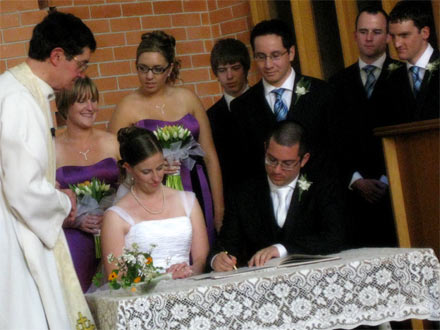 Pete slapped on his autograph before all the signatures were witnessed.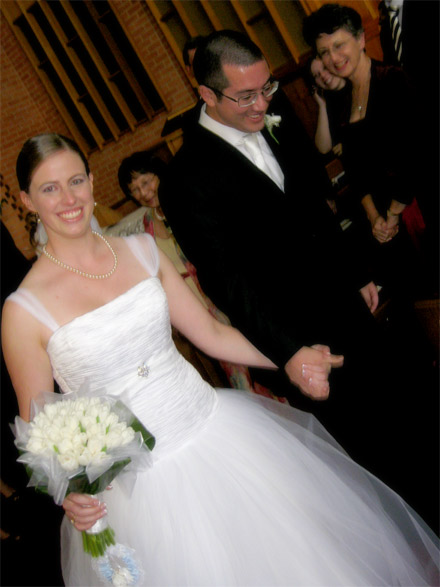 And out they went!
Family and friends gathered around the couple by the front of the church.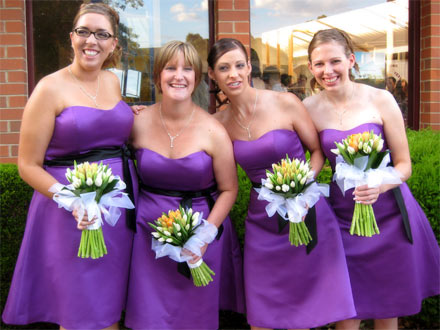 The usual suspects.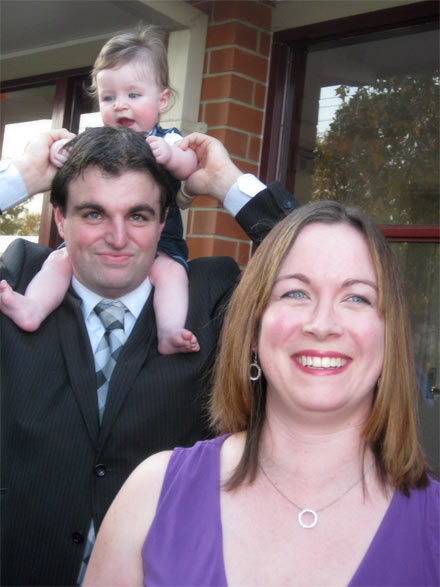 Lisa's baby had strong lungs.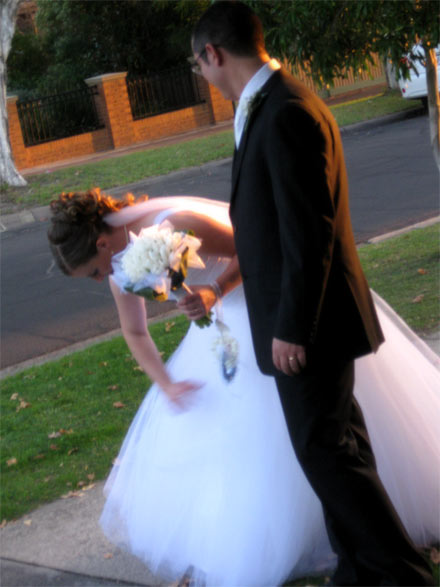 Don't mess up my dress!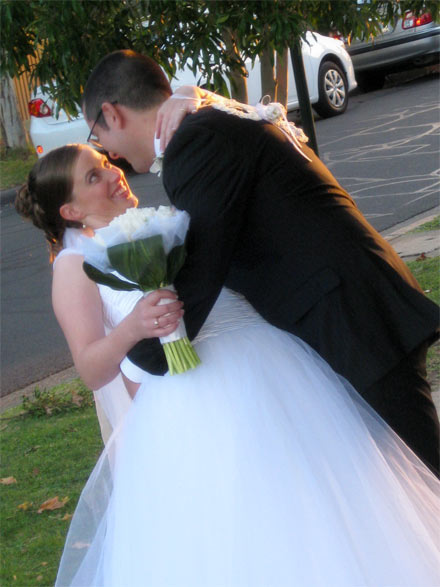 Oh!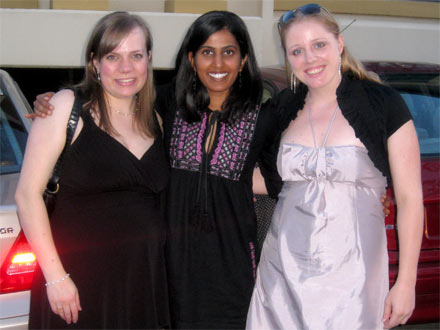 Carla taxied the girls and I to the reception hall.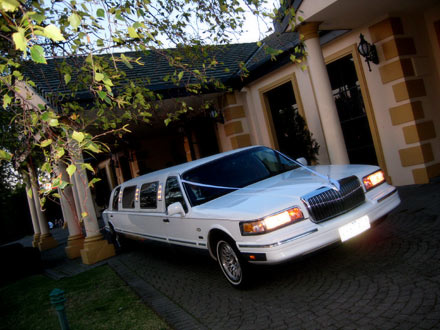 Not long after the stretched Lincoln delievered the bridal party.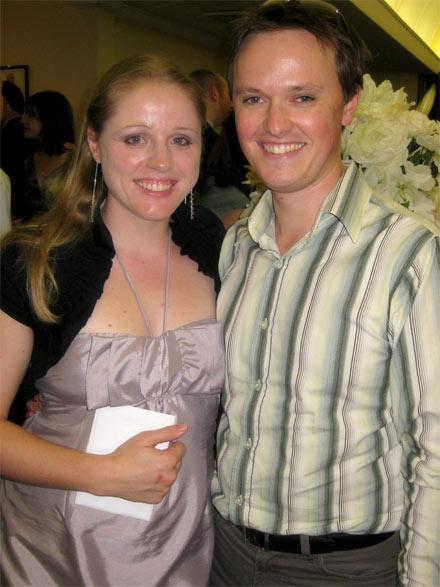 Bec and Chris.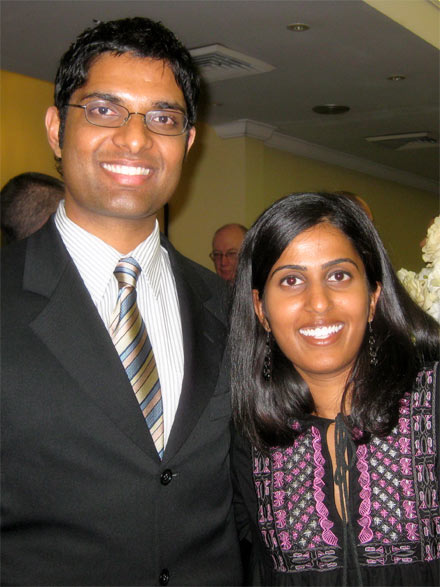 Renu and I.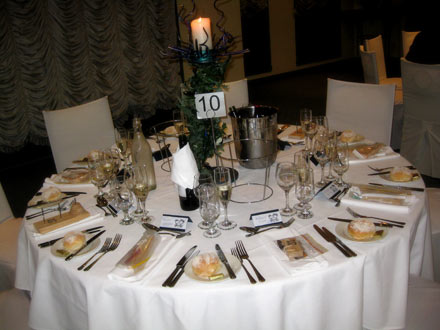 We were table 10.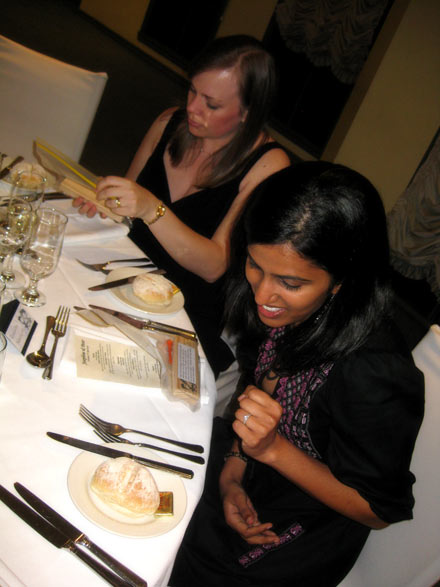 Each of us had some sort of puzzle to solve whilst waiting for the festivities to begin.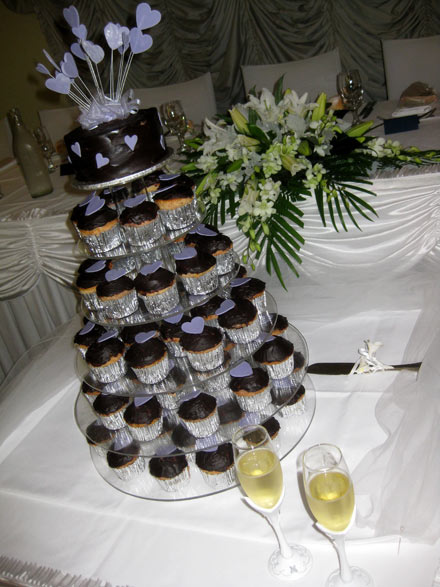 Cupcakes are essentially a pre-sliced cake.
Cake cut with a flying kiss...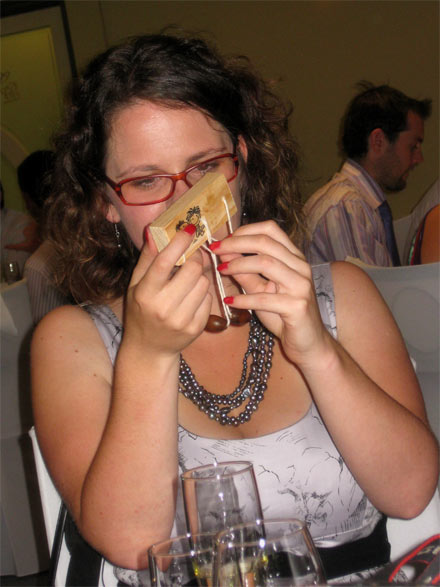 Get some nuts!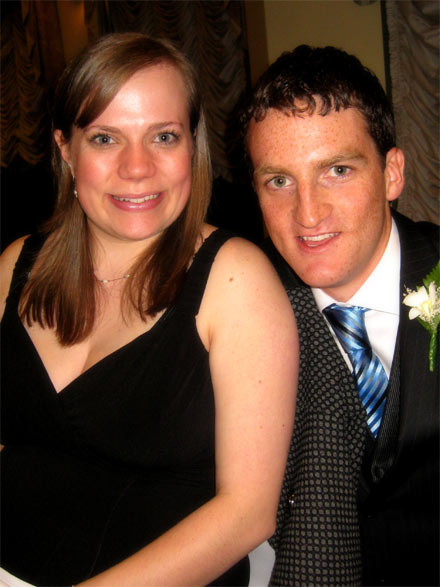 Carla and Anthony.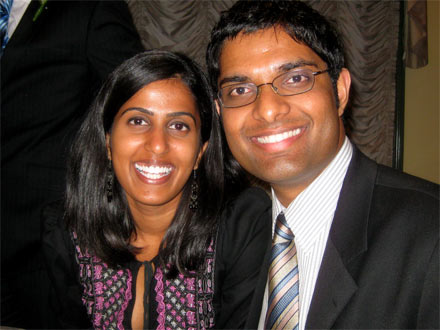 Us two again!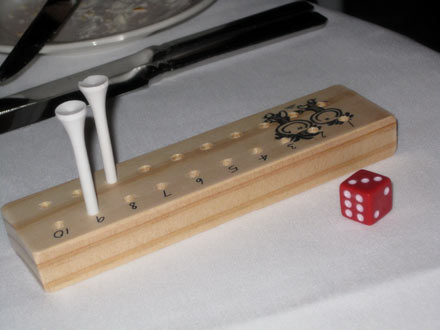 This was like mixing up drag racing and gambling.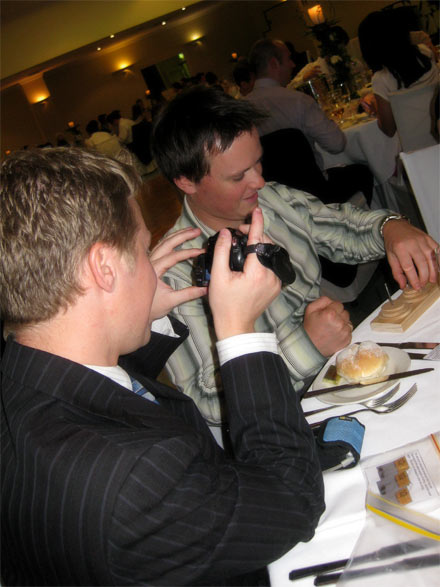 Charlie videoed Christophe stacking the tower of Hanoi.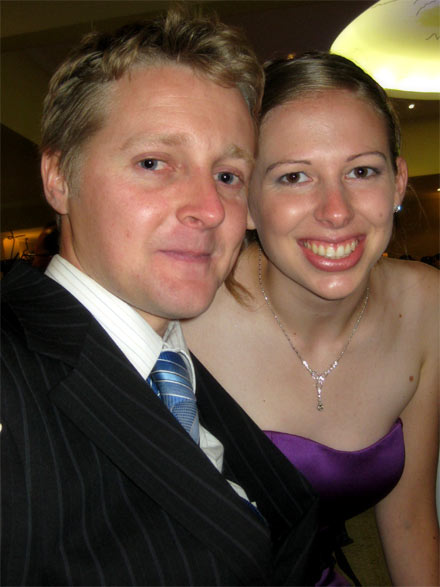 Charlie and Amanda.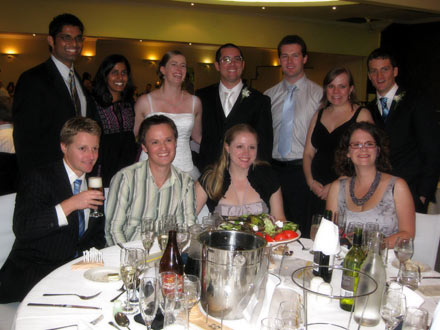 Most of Table 10 with the newly weds.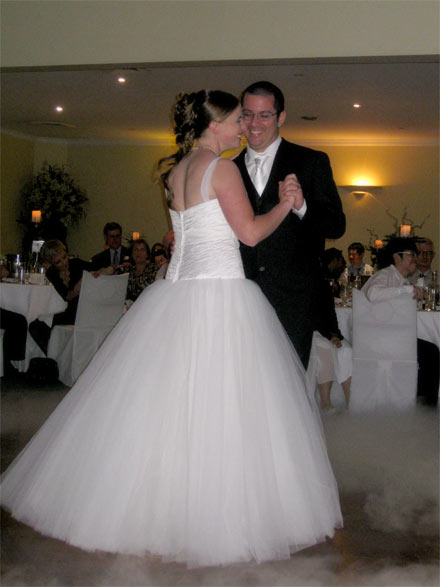 Once the main course was over, the lights dimmed and the floor disappeared...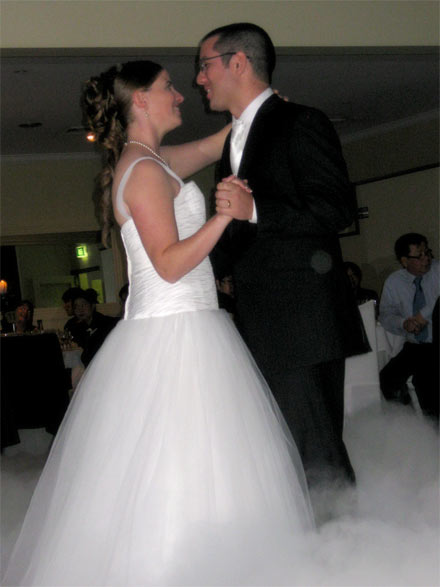 It was time for the bridal waltz.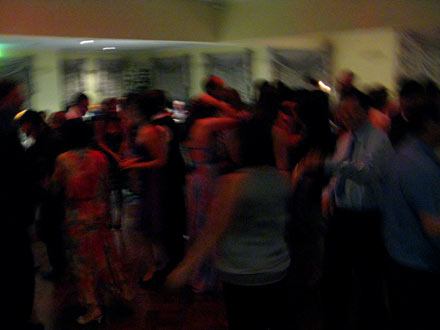 Before long, everybody got in on the act.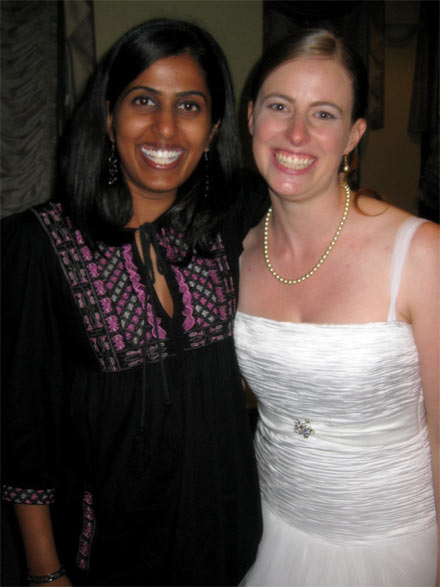 Renu and Jo.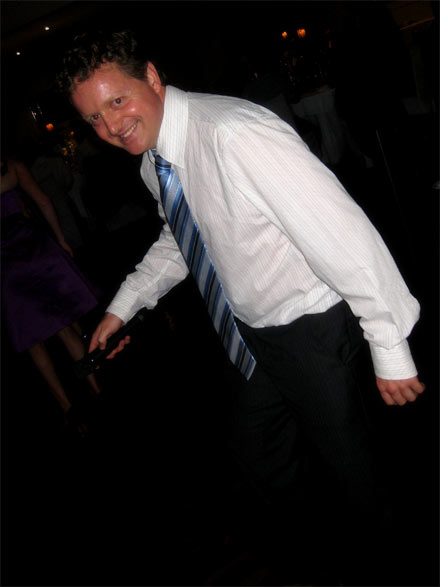 Owen doing the leading.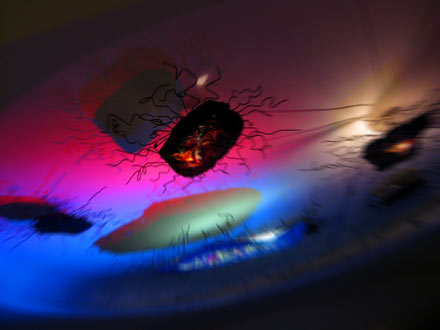 Depending on what you were drinking, this could have been a real chicken little moment.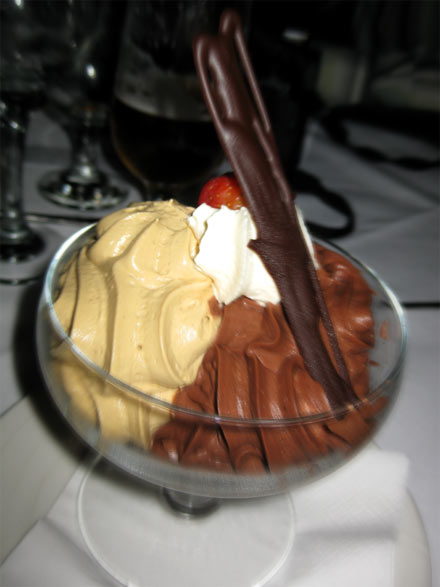 Dessert was so good.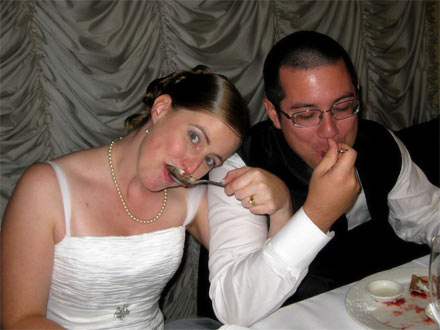 Interlinked.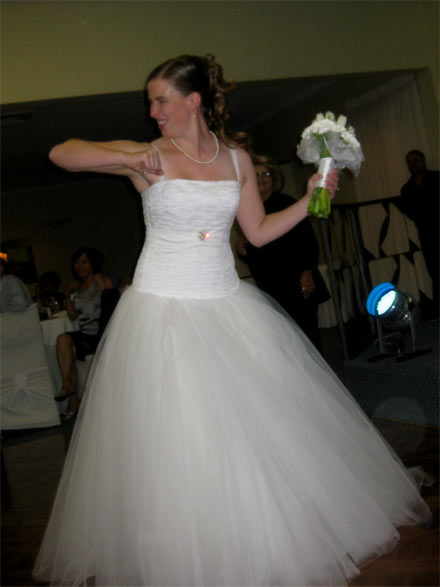 Back up! Soon it was time for Jo to shed a bit of unnecessary kit.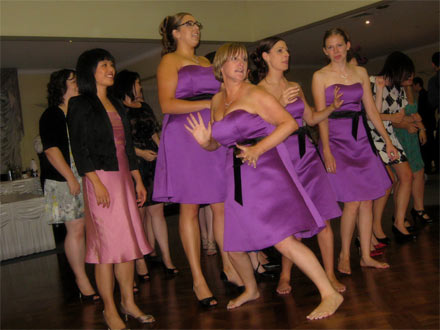 All aboard?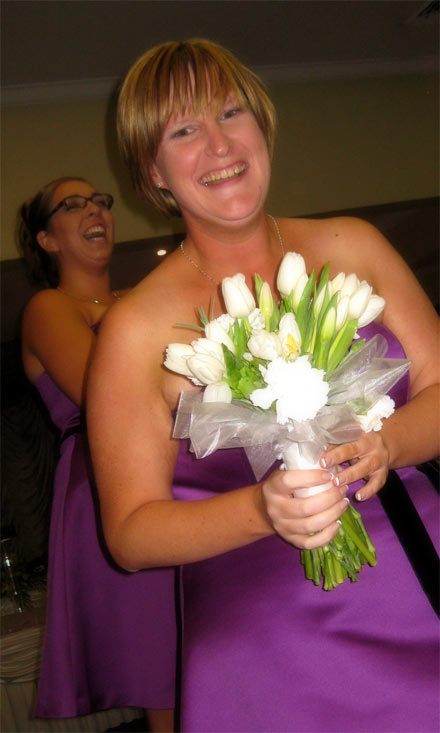 Howzat?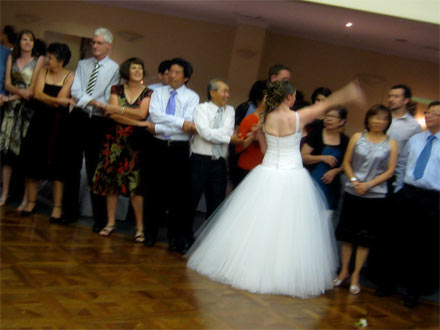 New Zealand is that-a-way. Jo waived the crowds goodbye as she prepared to leave the building with her new hubby.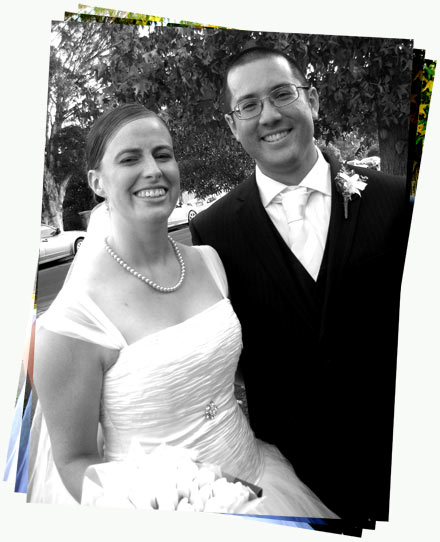 Congratulations Pete'n'Jo!
THE PAGES
Curry News Network
Latest Entries
Report Archives
Latest Race Updates
Links