F1 - Sunday
28th March 2010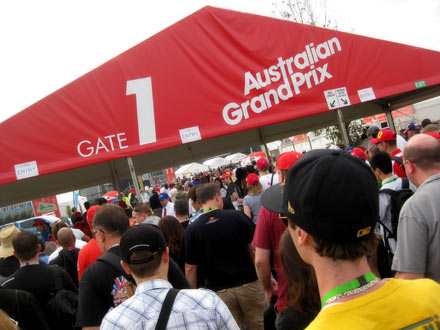 I had a leisurely walk from Commercial Road side of the track to the Gate 1 side to make it to the pit walk queue on Sunday morning. I had left Kash to recover from the previous day's walking.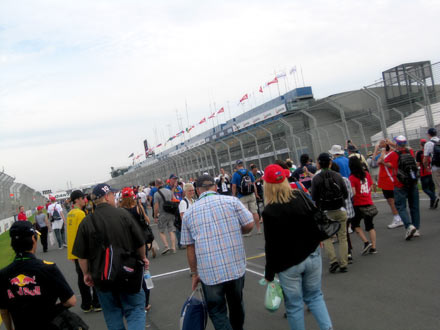 I've never seen so many backmarkers!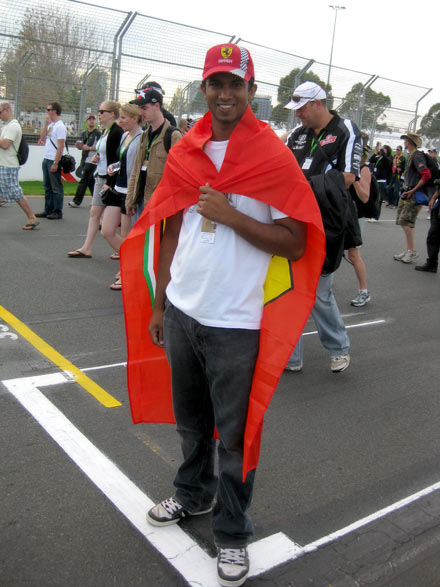 Ooh, that Ferrari bandwagon jumper looks familiar...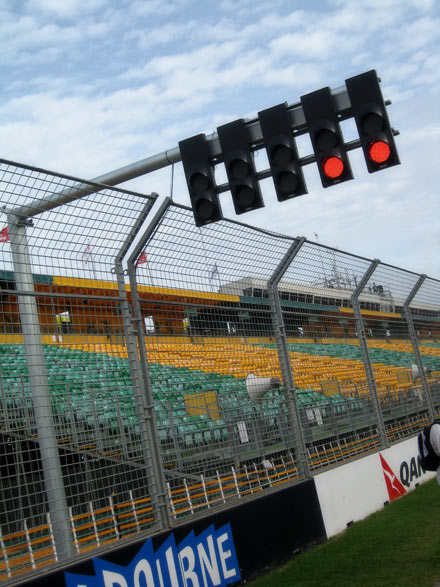 The lights weren't going anywhere that early in the morning.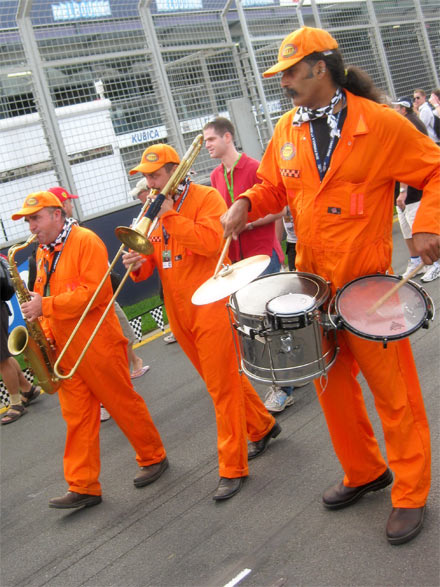 The band accompanied us on the walk down the straight.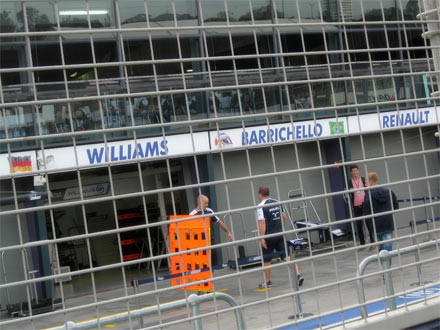 My boys were about the only team pottering around the pits at 10am.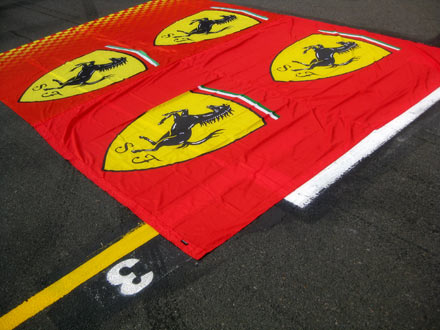 Some crazy fan had Cavalino Rampante-ed Alonso's starting position.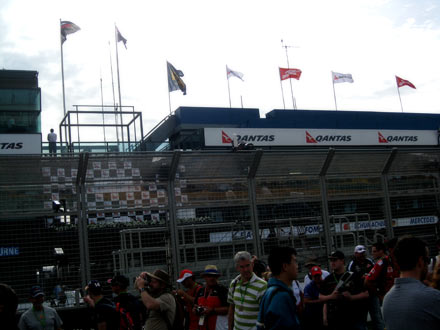 The trophy presentation area.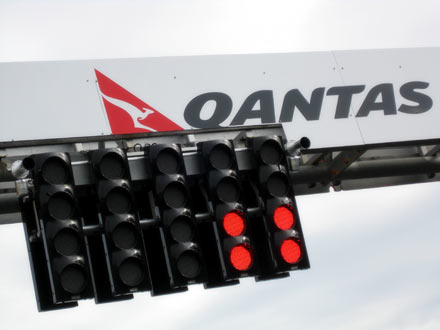 These lights weren't signalling a start either.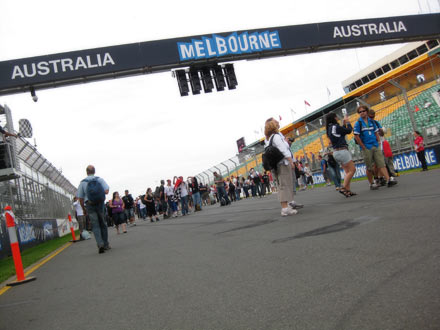 This shot was taken just in case folk didn't know where Albert Park was.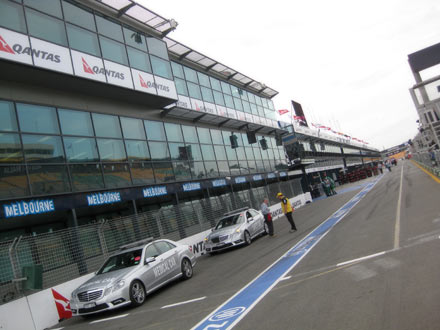 A view of the pits.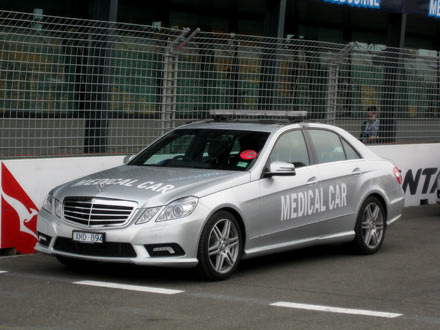 I thought that the adjective Mercedes should have used on the side of its car was "sterile"...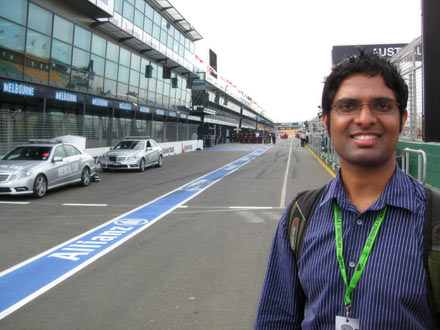 If the race were running, I'd be in a dangerous spot.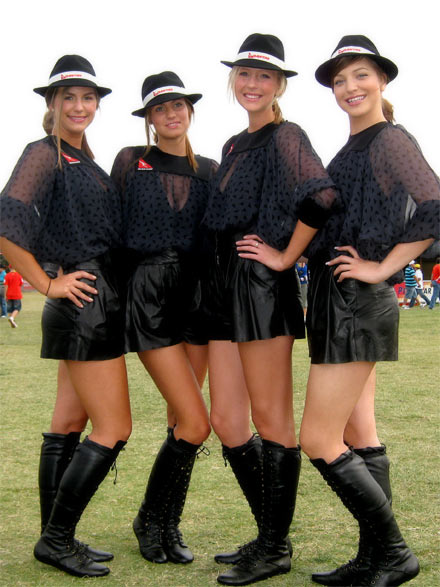 And this year's race was sponsored by?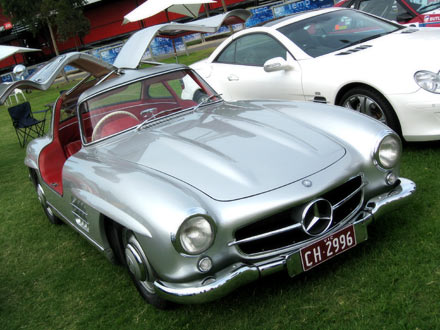 A fully restored W198.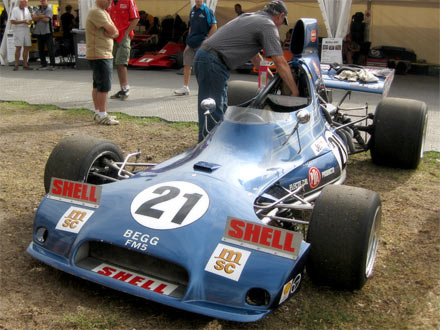 The Formula 5000s again provided some early noise.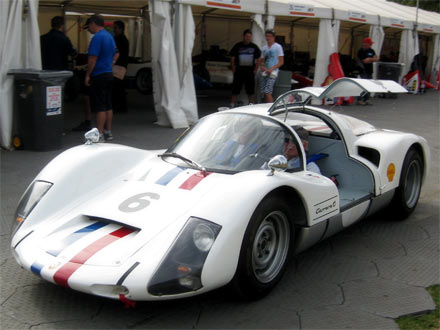 The 906 was a work of art.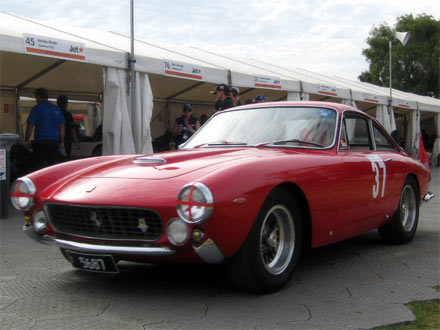 Any idea if this was a 250 or a 275?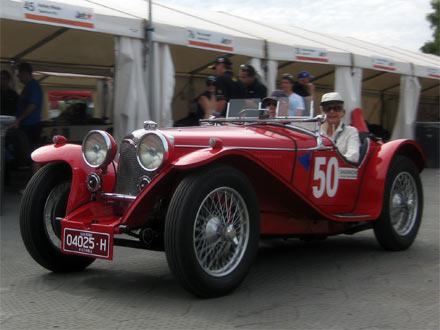 In pretty good nick for an old girl.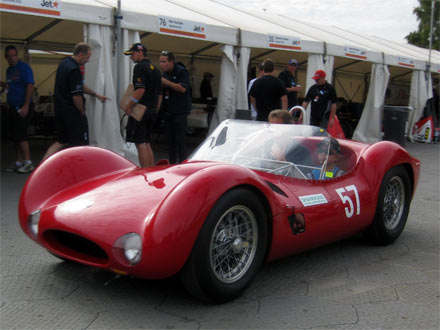 The Birdcage.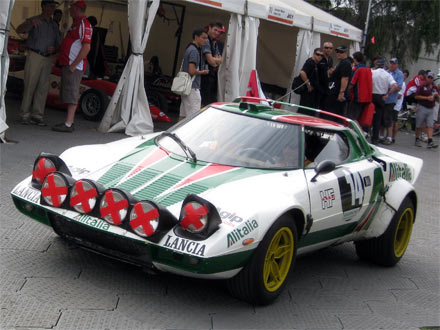 A works liveried Group 5 rally Lancia Stratos.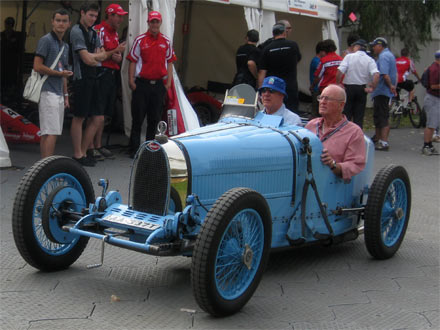 A Bugatti Type 35- note the lack of alloy wheels.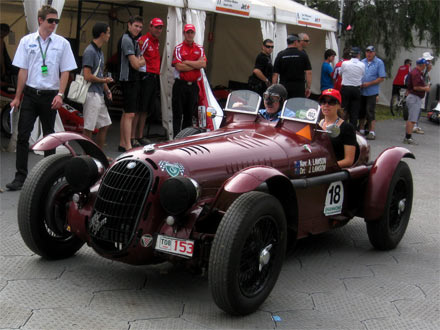 Not sure what model Alfa this is. It's definitely not a grand prix car.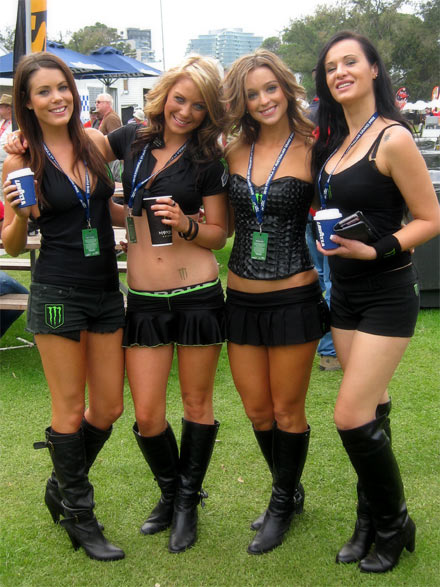 The Monster girls' choice of breakfast was about as caffeine rich as their product.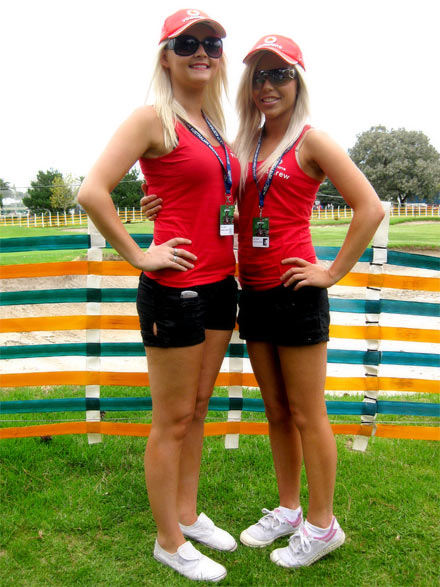 The Vodafone girls were just setting up at Gate 5 as I was headed back to the hotel to meet up with Kash.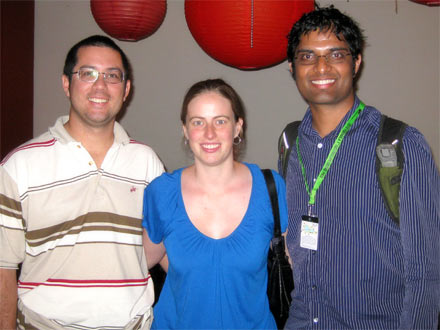 After stashing our bags at the Spencer Street station, we met up with Pete'n'Jo at Red Silks.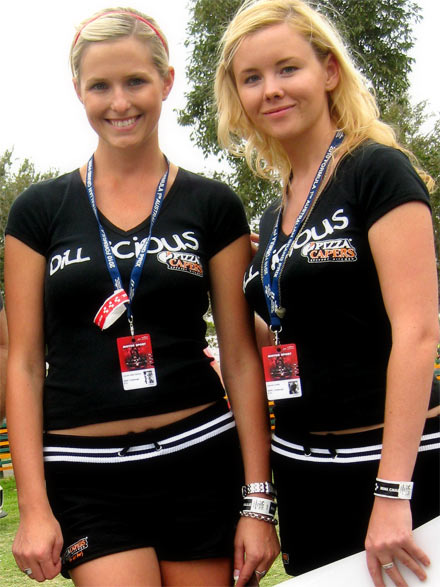 But soon after we were back at the track for the countdown to race start.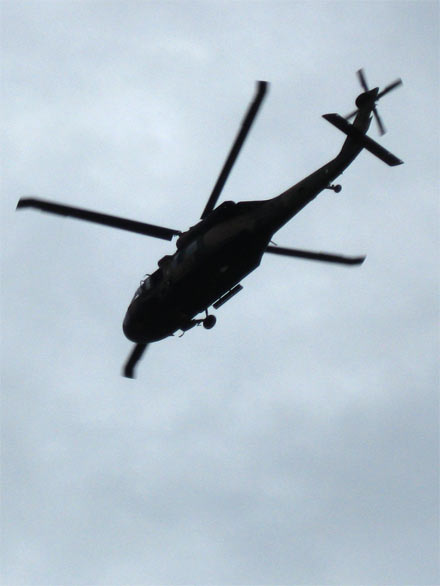 RAAF Blackhawk.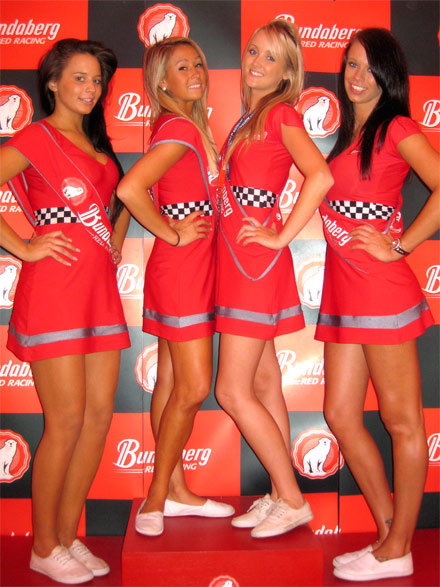 Futher along our walk to the grandstands we came across a bunch of winning Bundy girls.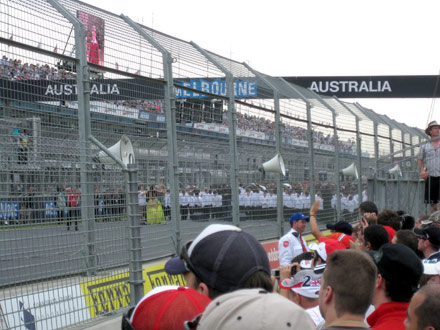 The national anthem was wrapped up by Gabriella Cilmi. She was the flash of yellow flanked by the kids' choir penguins.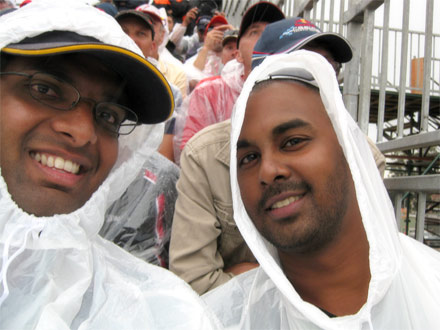 Kash and I were on the outside of turn 1 all ponchoed up as a passing shower sprinkled some life into the early laps.
Vettel was away from pole cleanly at the start. It was a pity that the car's speed yielded a DNF due to a mechanical failure.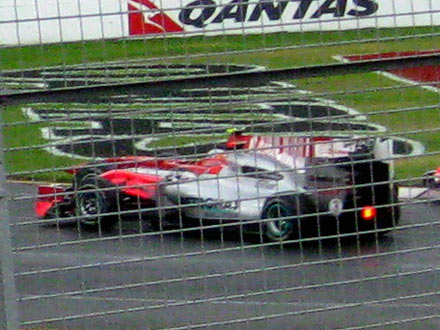 Schumi slapping Alonso.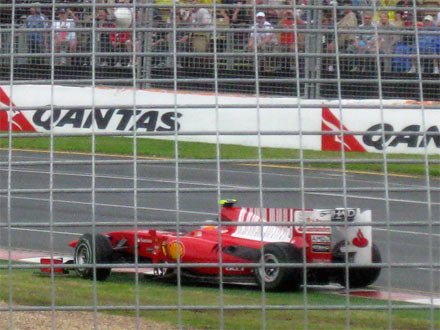 Alonso playing in the dirt.
Hamilton was well and truly at the back after damaging his nose, but clawed his way up.
A beautiful Force India.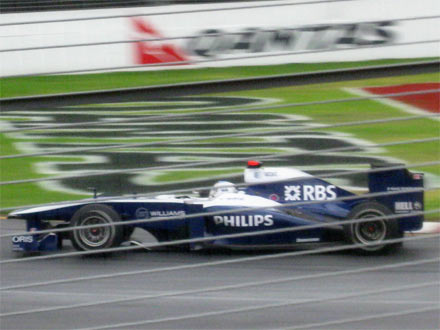 My boys didn't fare too well...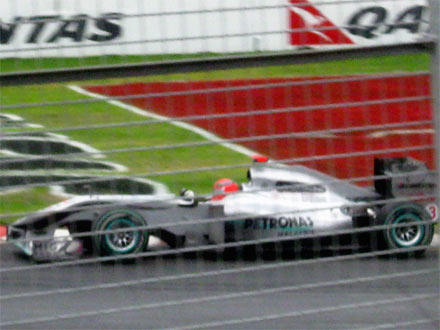 Schumi's got more wins here than anyone but that total remained the same after this race.
Belly went on to win his second consecutive AGP in a most unexpected way.
THE PAGES
Curry News Network
Latest Entries
Report Archives
Latest Race Updates
Links