F1 - Saturday
27th March 2010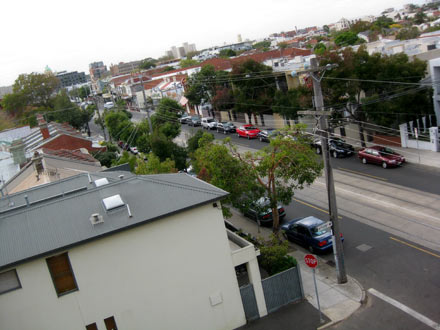 The view of South Yarra. It was an overcast morning. I was looking forward to a cool day, but was wary of the rain.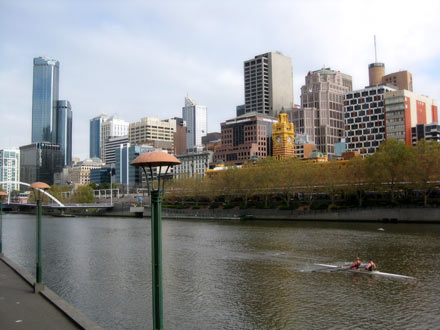 The weather brightened up as we headed back into town.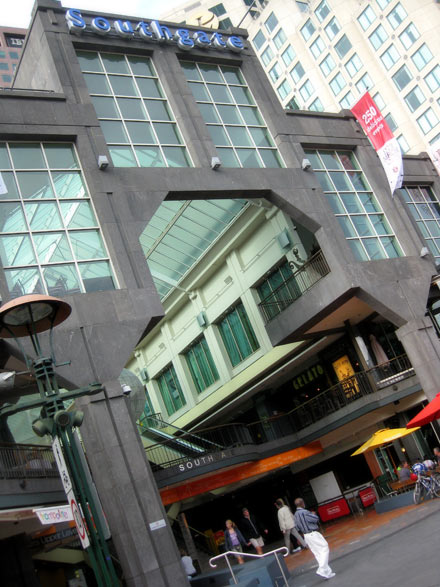 The first stop was Southbank.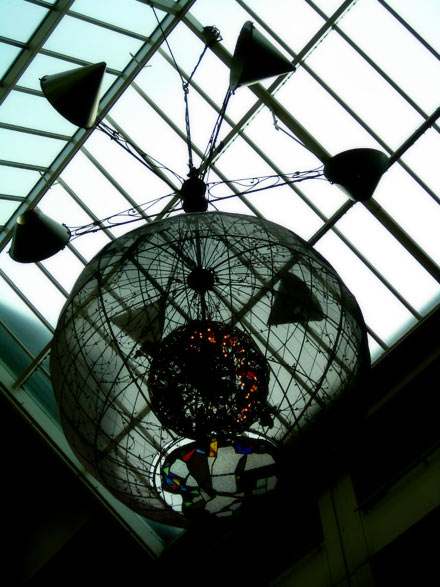 A new take on the globe.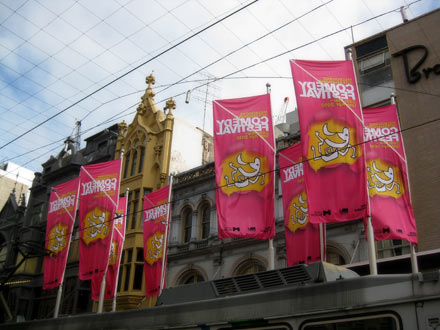 If I had planned it better, I would have caught a bit of the Comedy Festival also!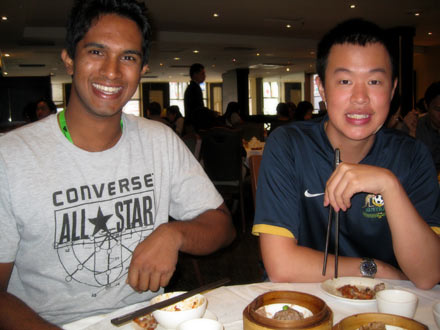 Kash and I met up with Dingo and Andy for a yum cha breakfast.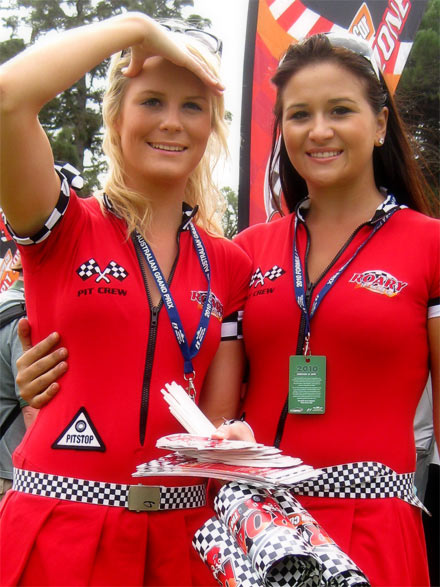 Which way is the track?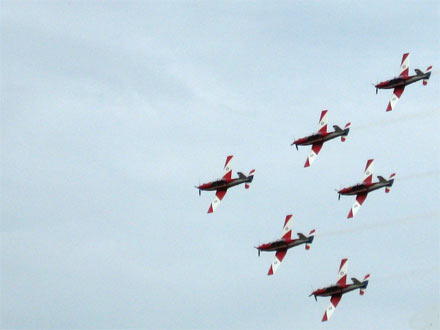 All I had to do was follow the squadron...
The Boags girls.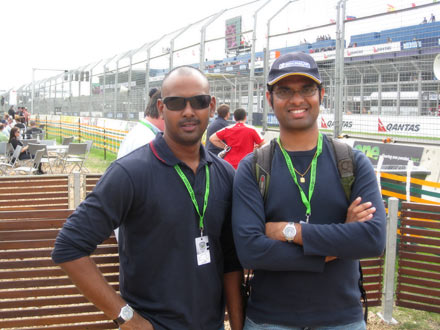 Kash and I at the GP Advantage area right by the start-finish straight.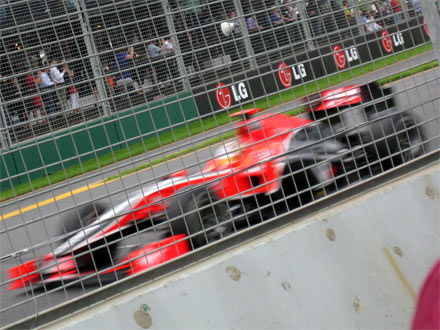 Timo Glock got the first Saturday session under way.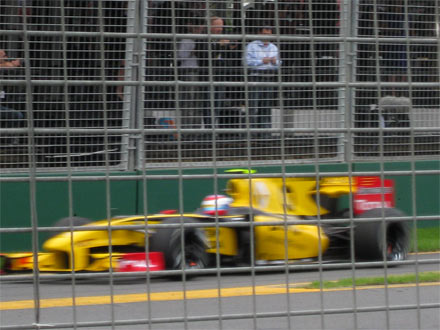 There was a lot of Petrov too, but the big guns mainly stayed away.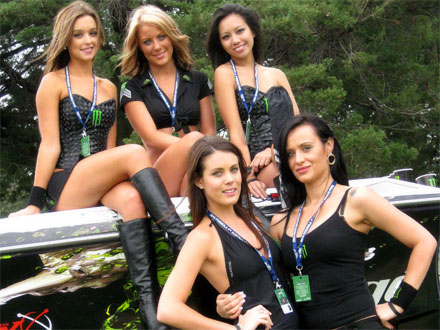 The Monster girls lounging on the Monster boat.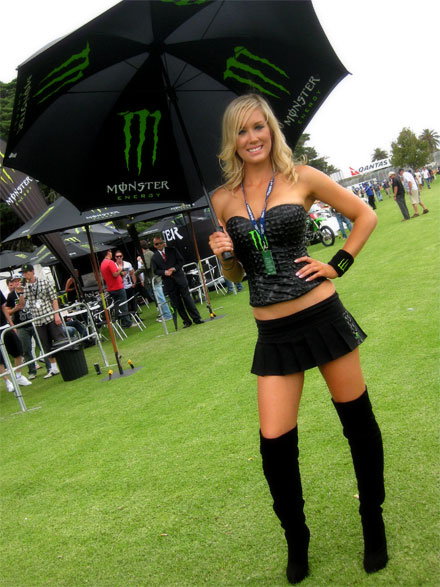 Protected against the rain and not much else.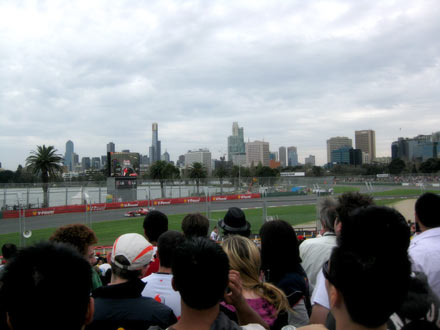 View of the back of the track.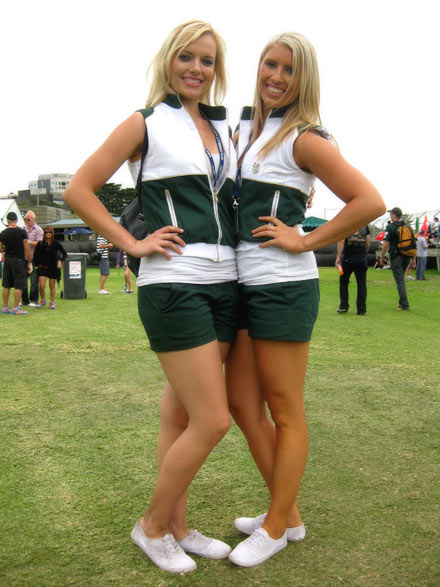 More Boags girls.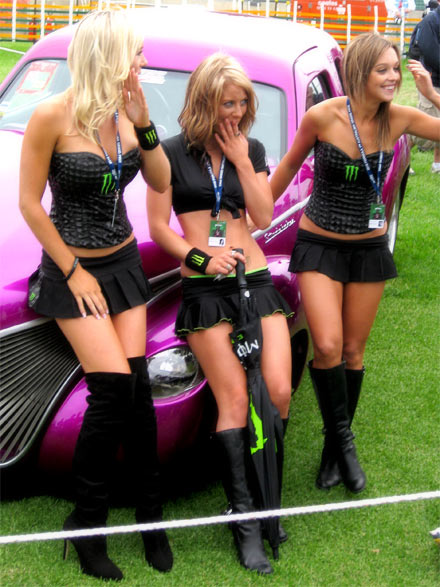 You said what?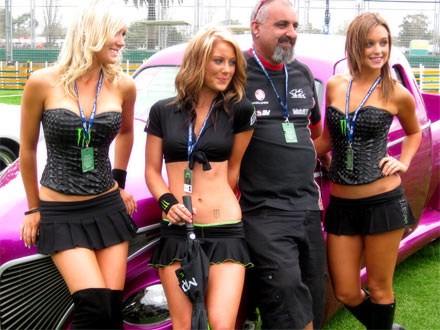 You'd be smilin' too!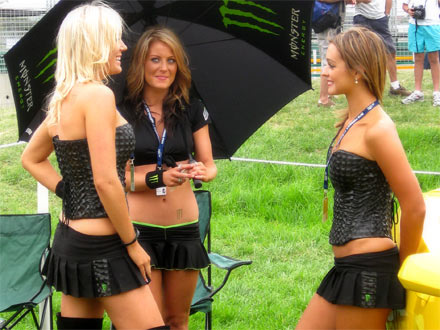 A Moster conference.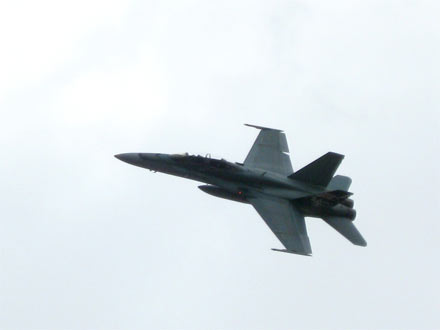 A RAAF McDonnell Douglas F/A-18.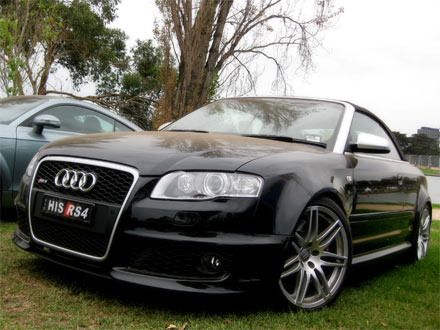 Nice plates.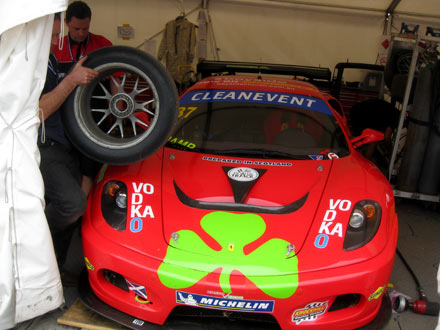 By the lake was the paddock for the GT cars. The F430 some how didn't quite look sporty enough to be here.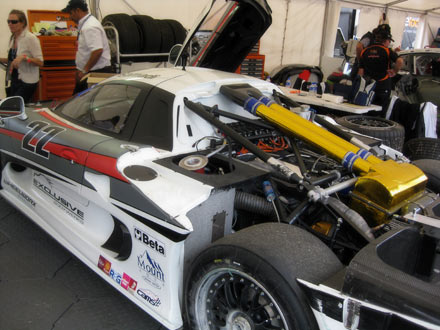 Now that's more like it!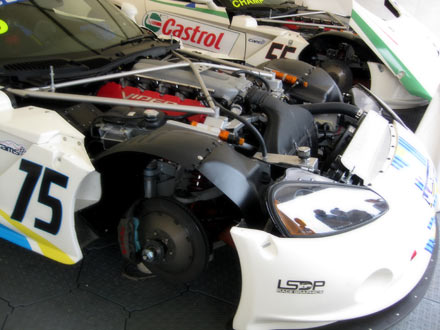 The Viper looked dangerous even when standing still.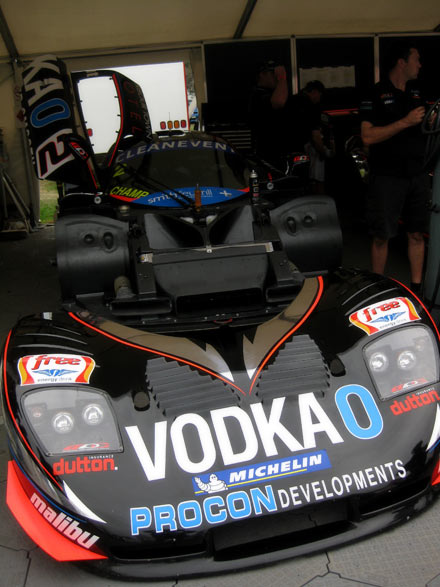 The Mosler looked like a knock-off of the McLaren F1.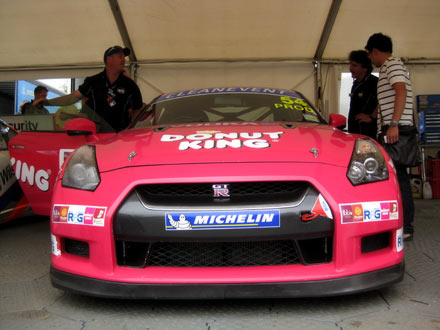 The GT-R was almost stock.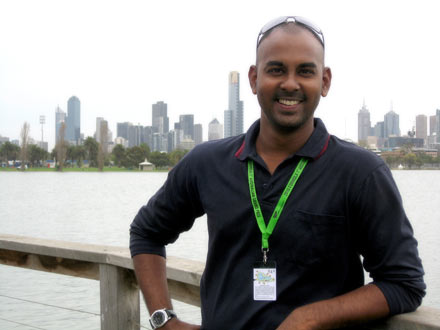 Kash with the skyline.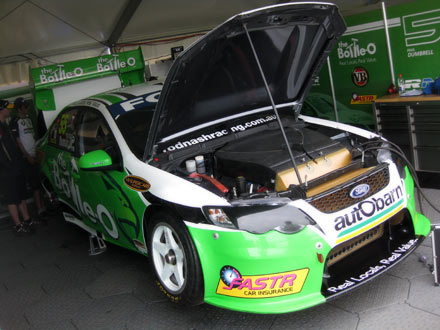 After having been a Dumbrell knocker all these year, I have go for him this year seeing that he's with Prodrive- that's one good looking Falcon.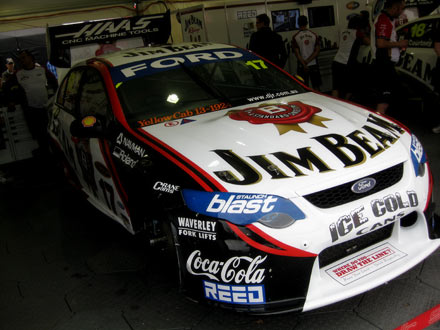 The DJR Ford.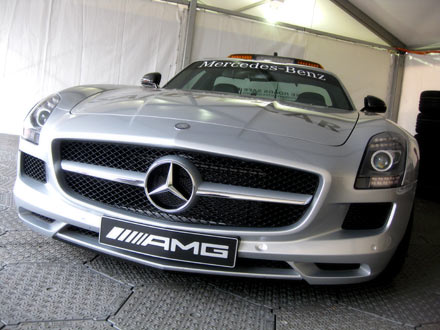 Hidden away in the V8 Supertaxi paddock was the stunning AMG SLS. It was also the pace car for the Grand Prix cars.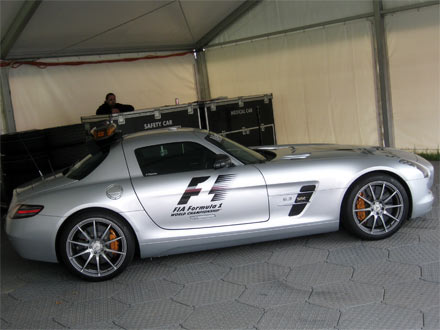 Not quite as sleek as the W198 though.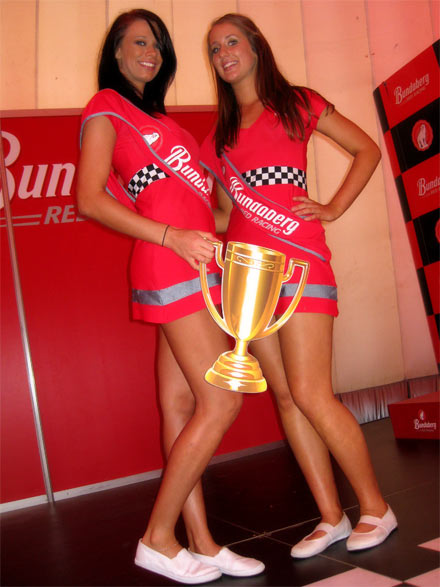 Win-win scenario?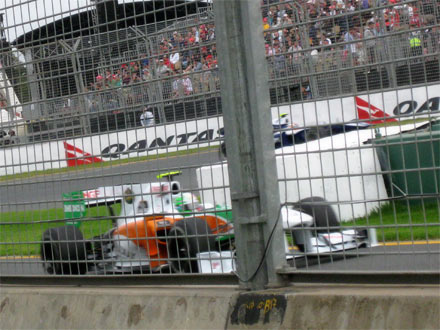 Pretty soon it was time for the F1 qualifying to start. I headed to the pit entry in the hope of getting shots as the cars slowed down. The Force Indias looked amazing.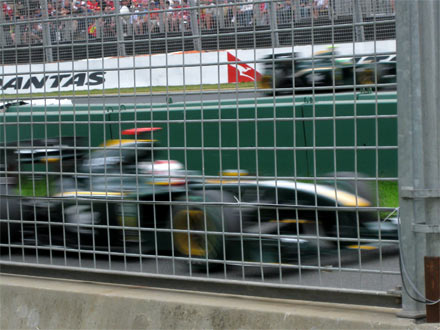 Seeing double- the Lotus name has been diluted by the Malays...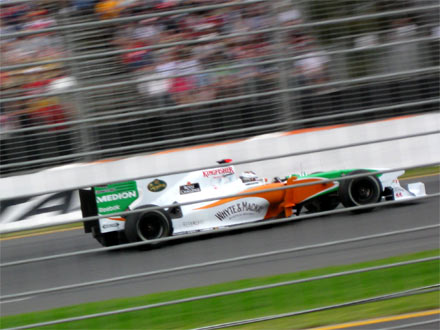 Adrian Sutil zooming on the start-finish straight.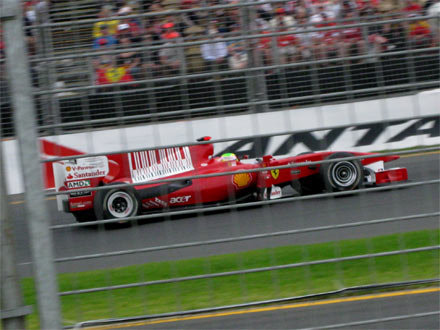 Masa doing the same.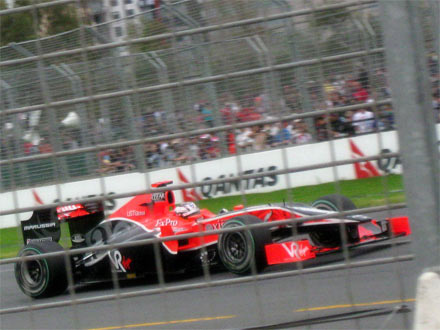 Timo Glock going really slowly.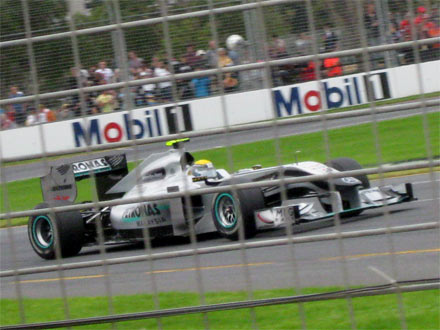 Nico's Mercedes had a horrible paint scheme and the Malay taint didn't help either.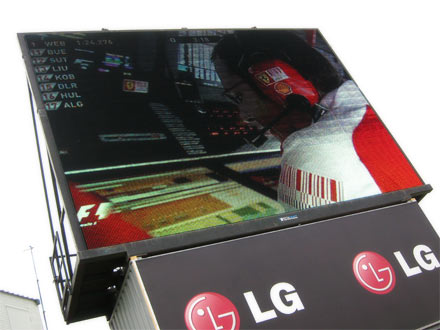 The Ferrari boss looking on.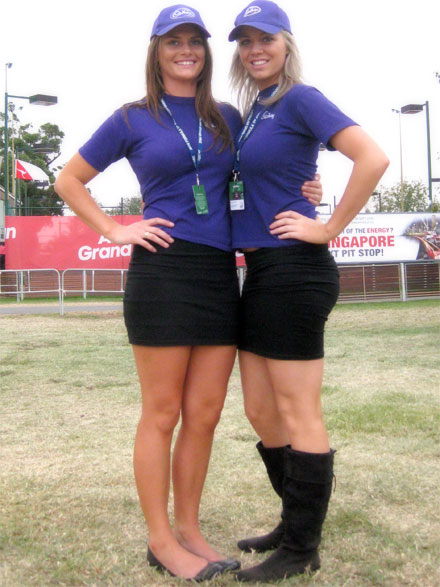 The Cadbury girls were on hand to help out those with a sweet tooth.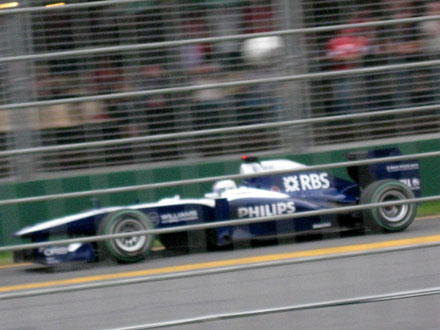 Rubens hitting Q2.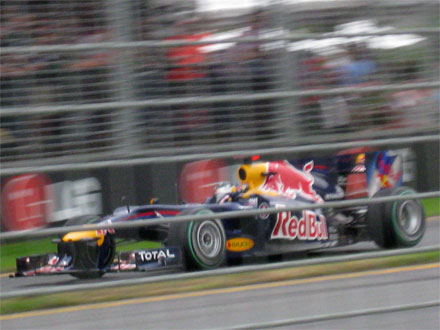 Vettel was super quick- he eventually got the pole.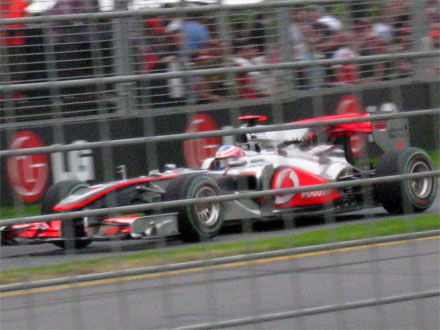 Belly looked at ease in his new car.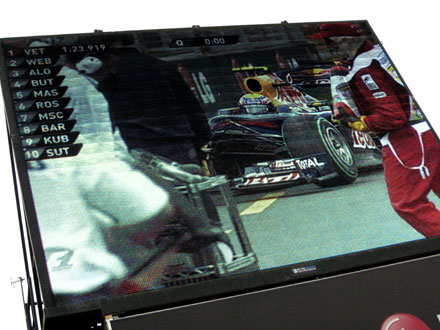 Confirmation of Red Bull's pole position.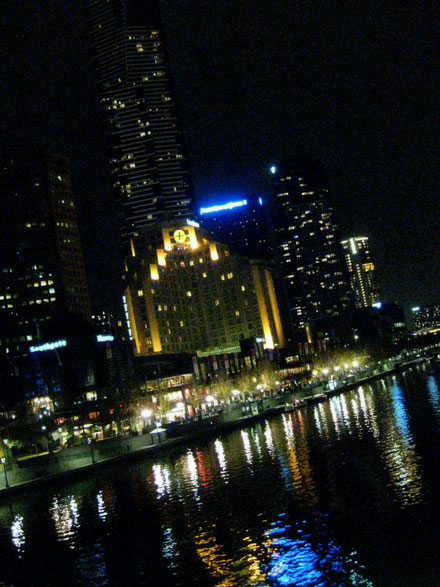 Once the dust settled and the boys got sick of seeing the Hamster on TV, we headed back to Southbank.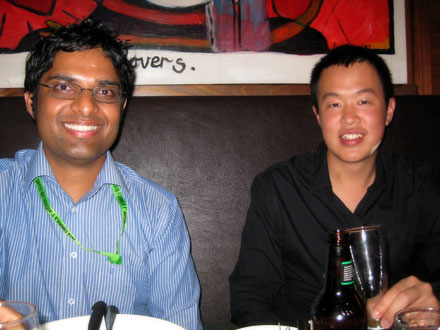 Italian anyone?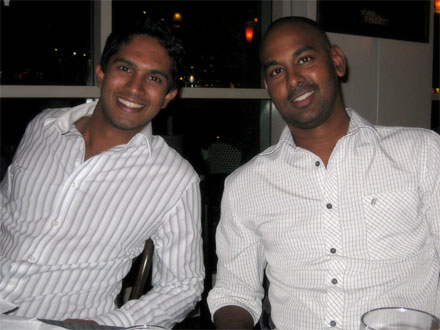 Dingo and Kash.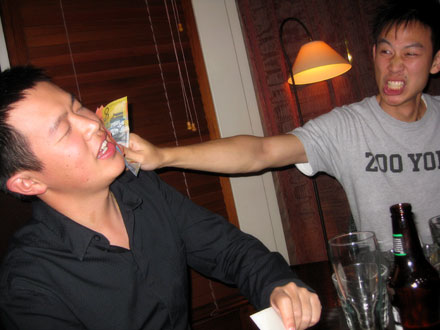 The boys splitting the bill in their usual way.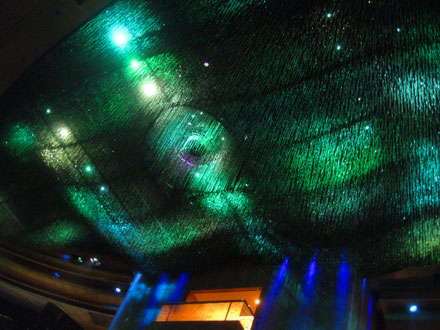 We then hit Crown. They must have figured out that the unwashed masses can be made to part with their money if enough dagger like lights are used.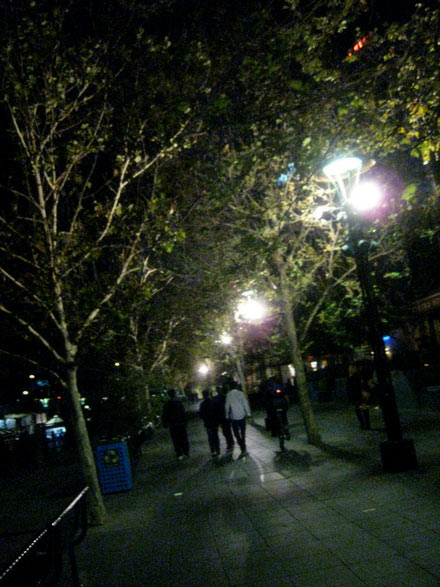 But we had a big day on Sunday it was off to bed for us...
THE PAGES
Curry News Network
Latest Entries
Report Archives
Latest Race Updates
Links