F1 - Friday
26th March 2010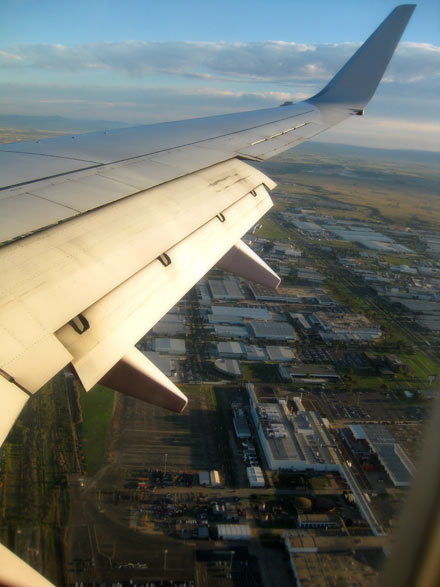 Coming down! Kash and I were on the first flight in from Brisbane to ensure that we maximised time to roam around Melbourne.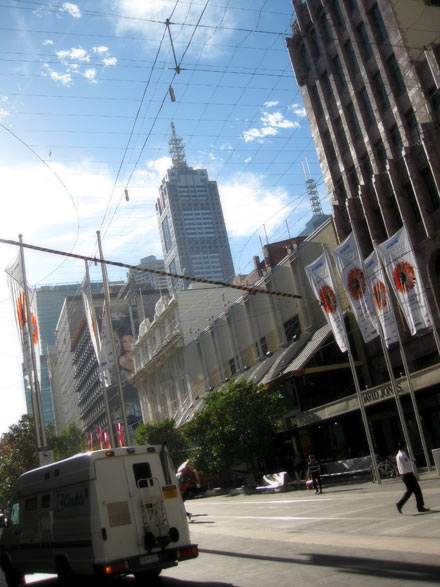 The best part of the morning was spent dawdling about town.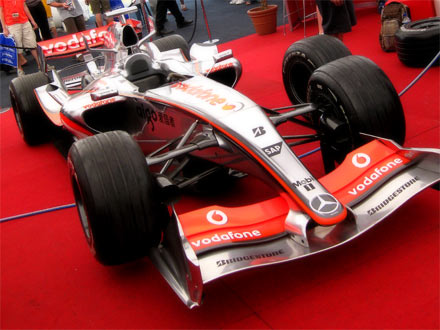 We eventually got on a tram headed to the race track. The motel was nearby so we ditched our bags and started taking in the sights and sounds of Albert Park.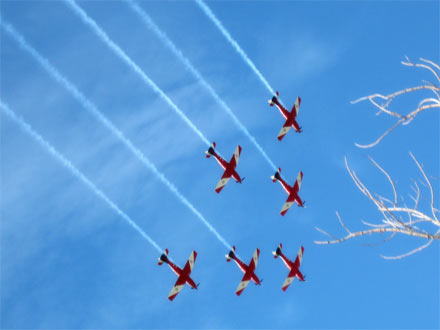 The Roulettes.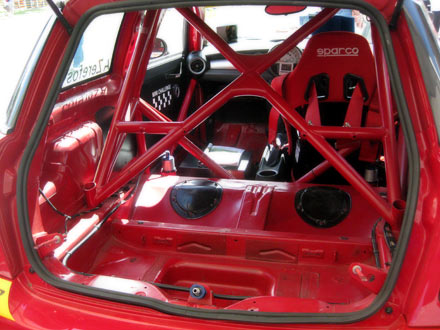 Well, if wasn't going to be able to get close to an F1 car, I might as well get close to this...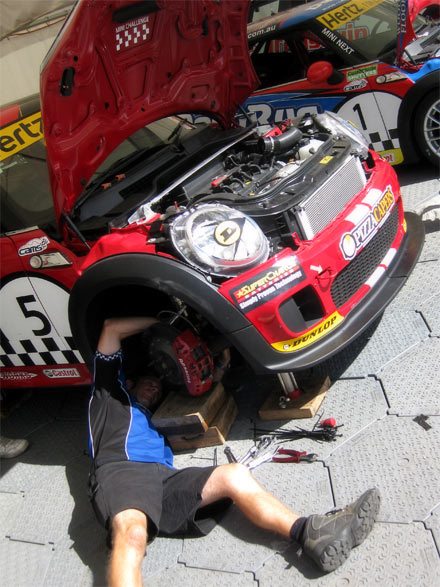 The Mini having the front right ripped up.
There was an entire section devoted to the F5000 cars from the '70s.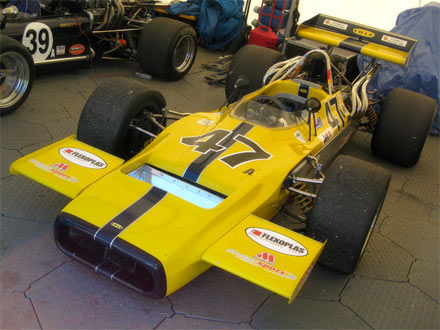 And boy were they ugly.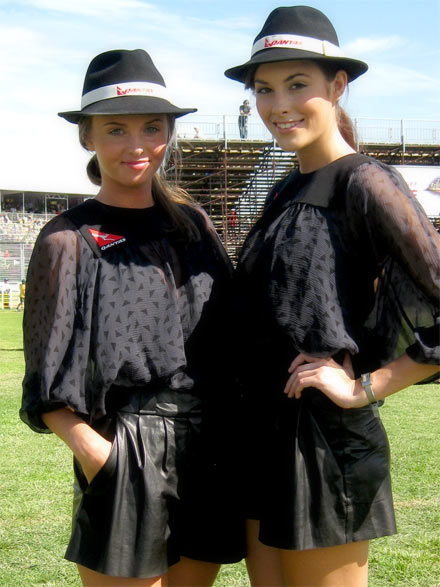 This year's F1 grid girls had a very sombre look.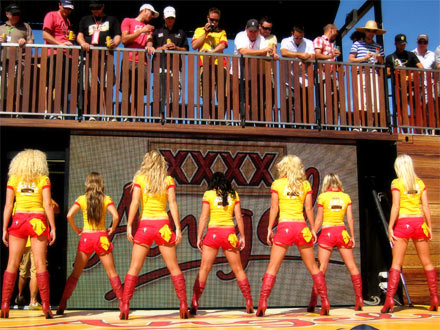 But this lot sure knew how brighten things up.
The BMW dummies. Apt advertising seeing that BMW aren't capable of winning in F1 any more.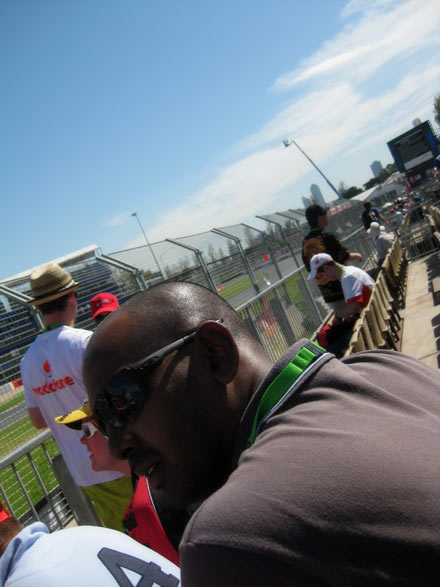 Kash trackside.
Webber heading out during practice 1.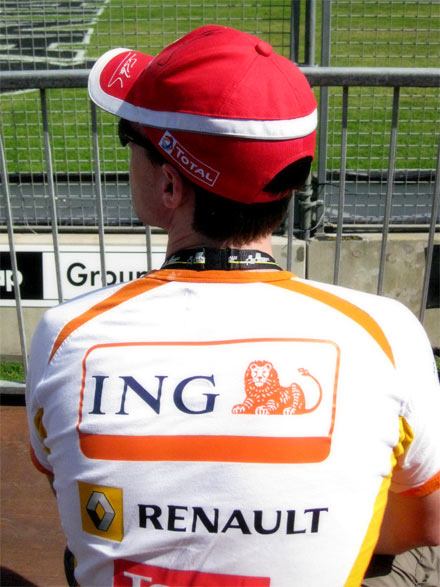 A slightly out of date Renault fan.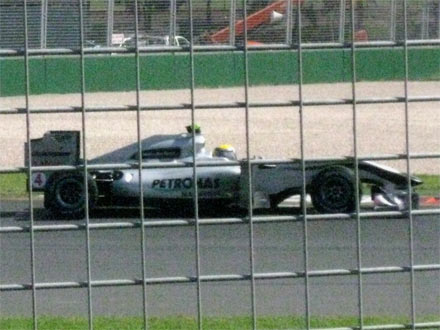 The return of the Silver Arrows- Nico Rosberg hitting practice 1.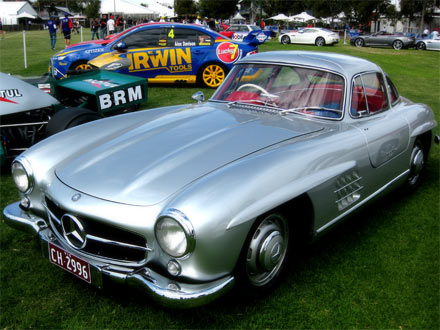 A beautifully restored 300SL.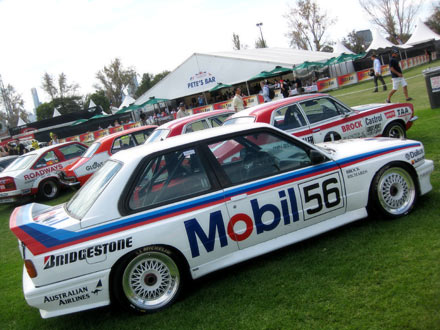 Brocky's M3.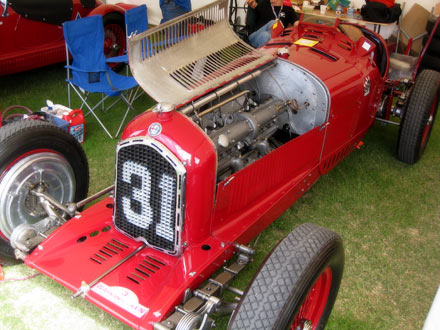 Alfa's '30s GP car.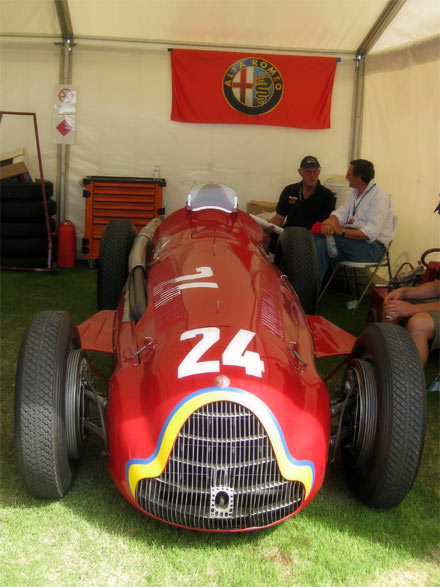 And here's their 1950 World Championship winner.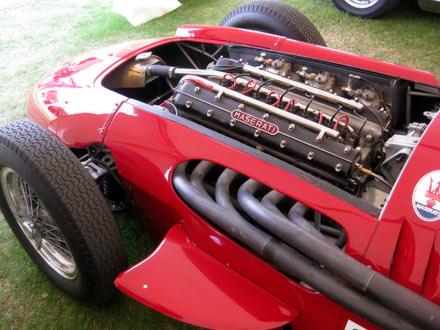 The beautiful engine from an equally beautiful Maserati 250F.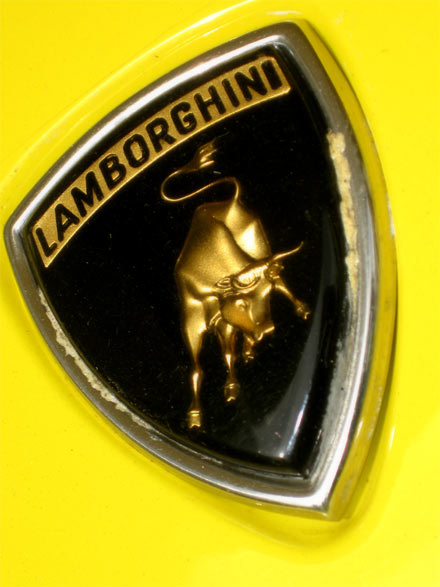 The badge chosen by more stock brokers...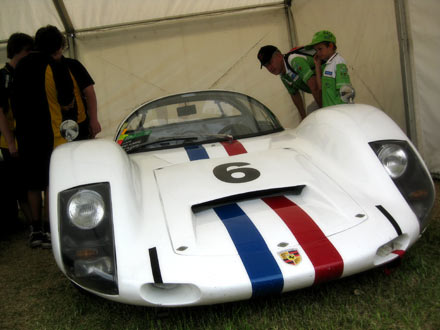 The 906 Porsche looked amazing.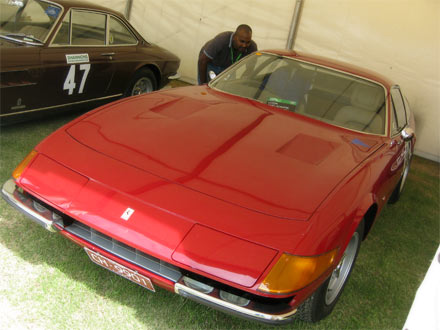 Kash eyeing a Daytona.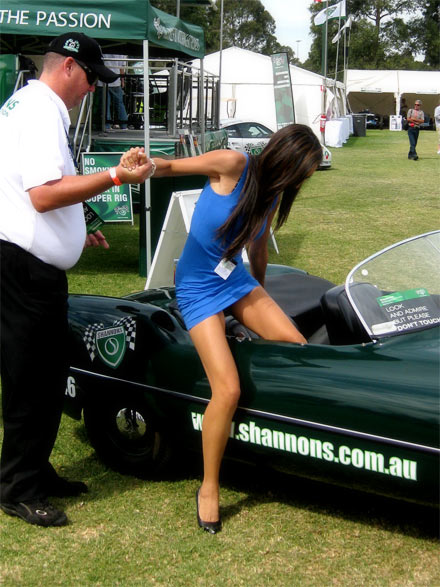 The real reason blokes love the Goggomobile.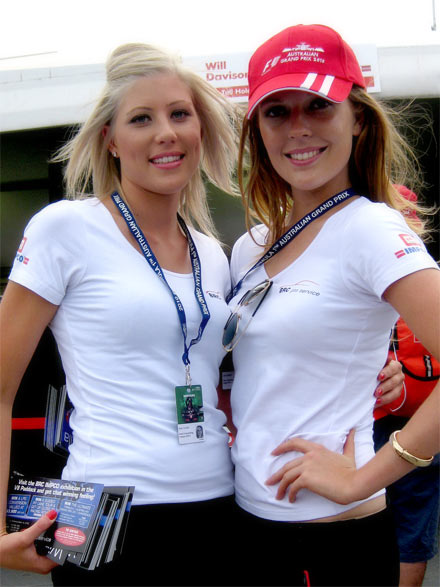 These two were trying to convince the masses that LPG was the way to go.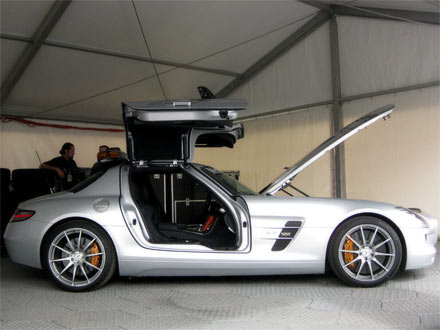 I caught a glimpse of the SLS in the V8 Super Taxi paddock. It was a poor choice of location to park such a supercar.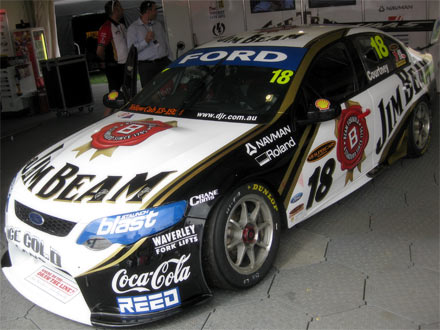 The Courtney DJR machine.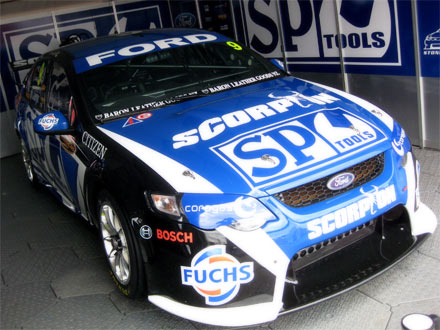 The Giz finally looks the goods this year.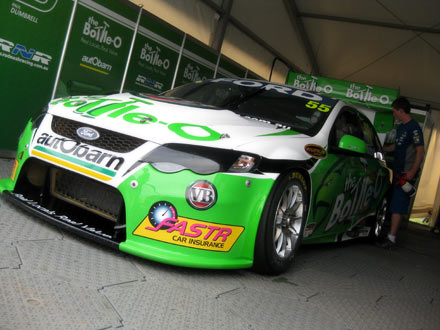 And I quite liked the Bottle-O car as well, especially now that it's part of my team.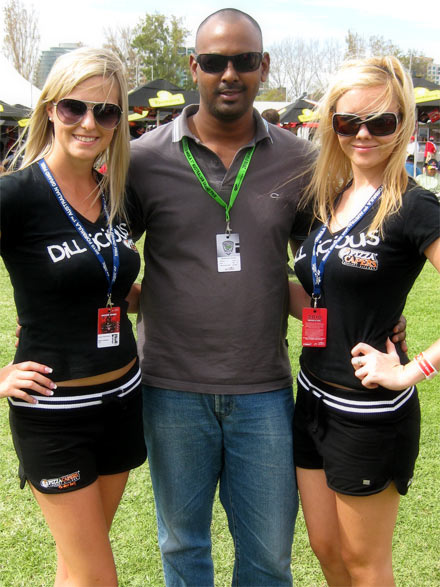 Pizza anyone?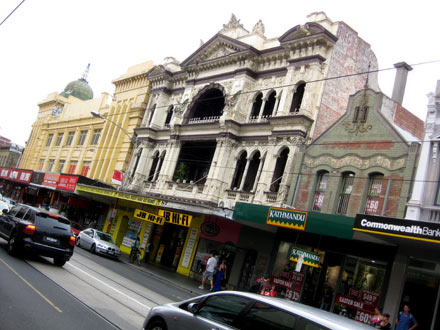 We eventually got hungry and started to hit the local shopping strip to see what was cooking.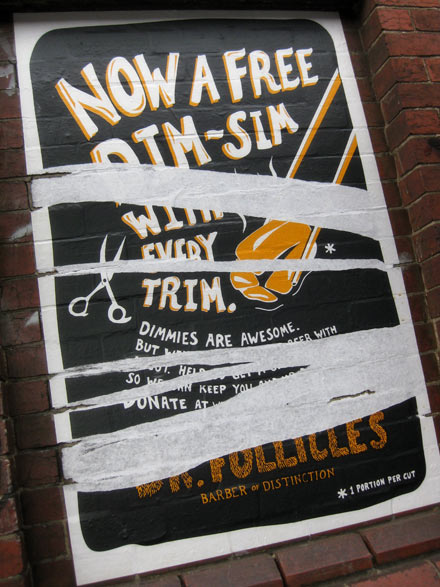 Ooh, food and a haircut...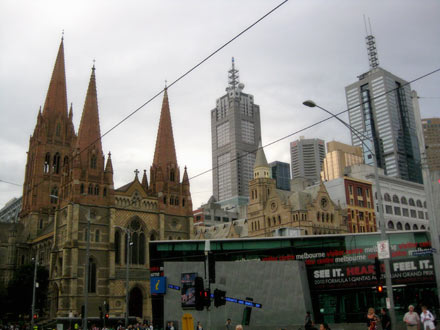 After checking in, we again hit the town.
The plan was to get to Rialto Tower's observation deck. For some unknown reason all access to the building was closed 4 hours too early that day.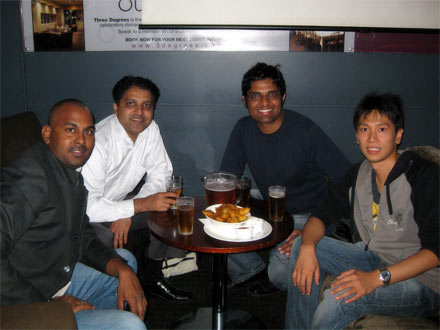 Kash and I met up with Mick and Joyson and headed to 3 Degrees.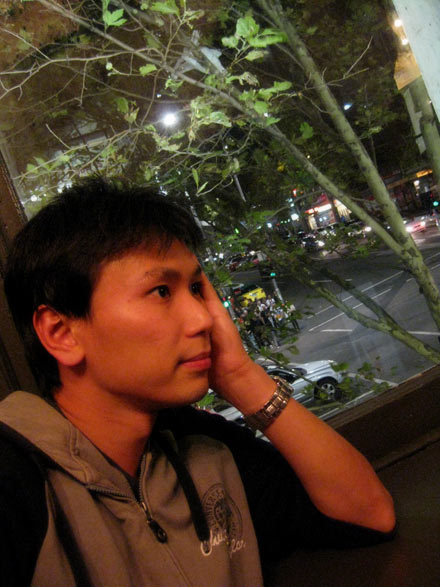 Mick reflecting.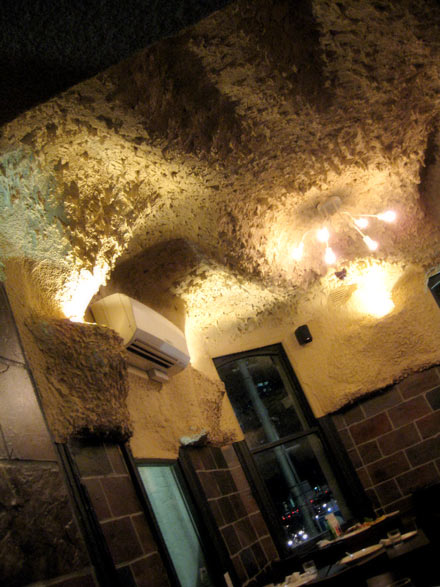 can anyone guess the name of this joint?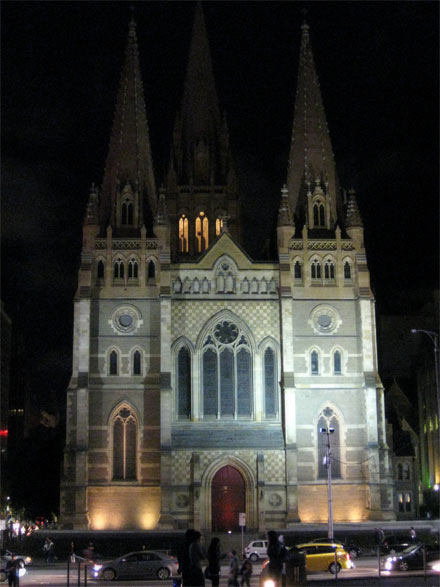 There seemed to quite a few churches that looked like this about town.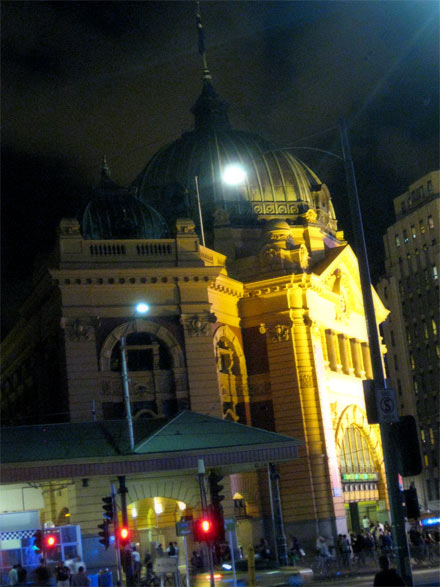 Flinders Station looked good with the night lighting.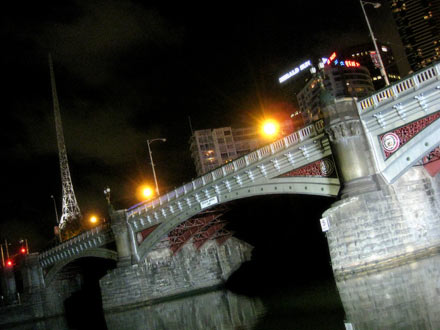 And before we knew it, we were across the bridge and headed back home to get ready for a big Saturday.
THE PAGES
Curry News Network
Latest Entries
Report Archives
Latest Race Updates
Links