Rolling Pin Warrior
24th March 2010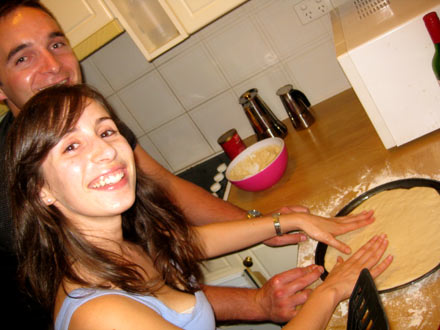 Dazza and Luke recently bought Mel a rolling pin for her birthday and she figured that the best way to break it in was by throwing a pizza party.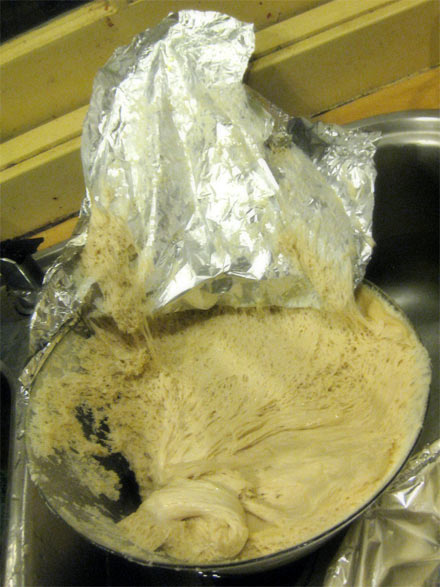 We weren't taking shortcuts with the dough, Mel made the bases from scratch.
Daz got stuck into the sauce.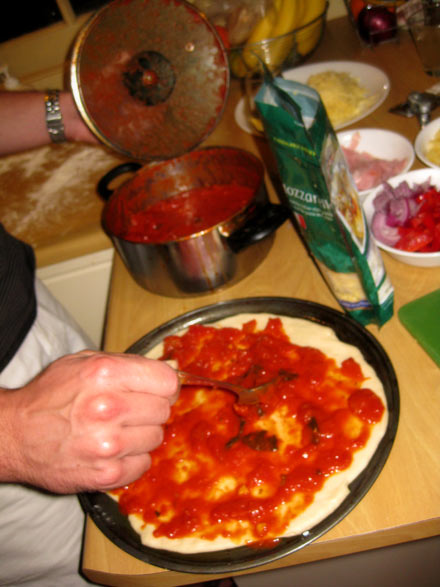 The tomato base again was a Mel special.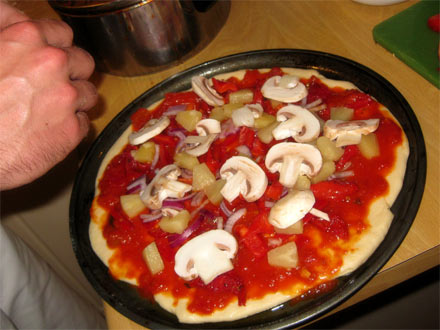 Dazza's first take was a pineapple supreme.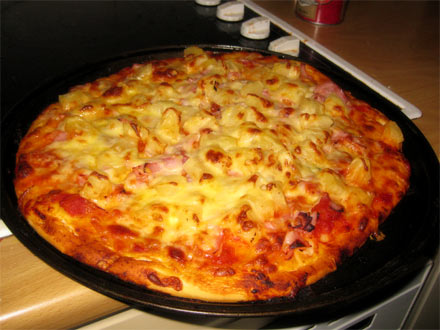 The first one out of the oven was a Hawaiian.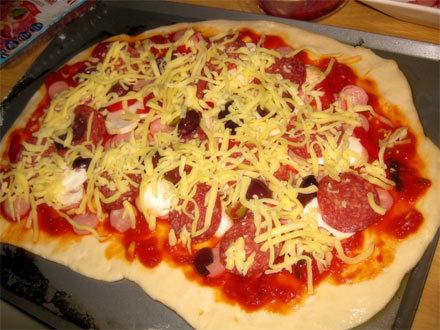 My pizza was very practical- it maximised tray coverage and used up two different types of cheeses.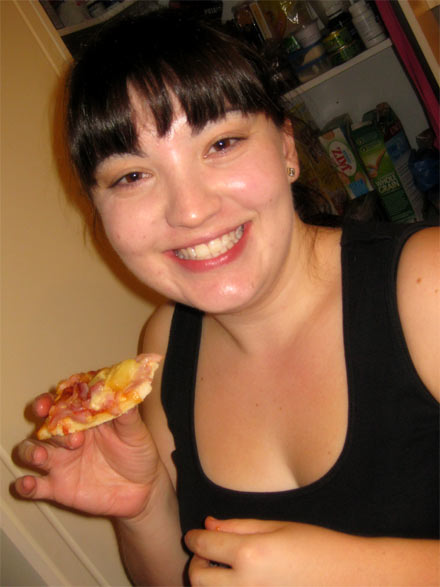 The Mich' taste test.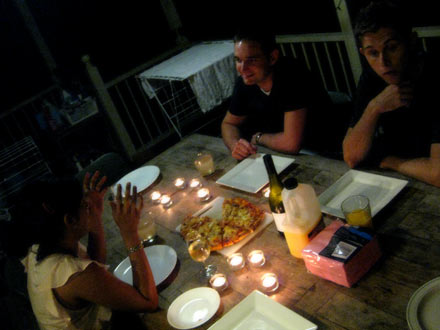 Mel's deck again was the scene for chow down.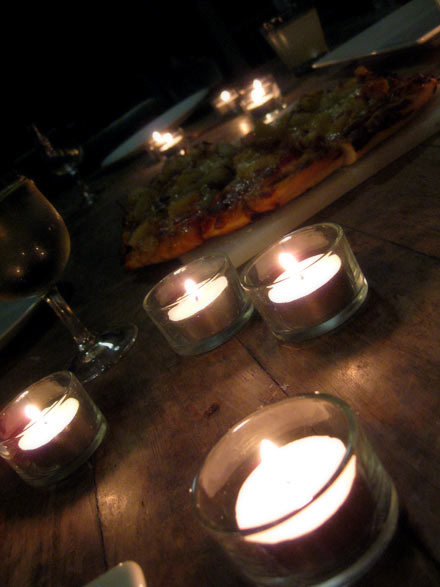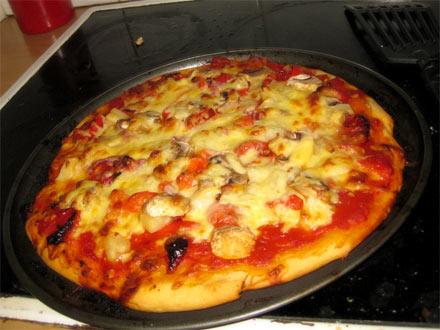 Dazza's pizza.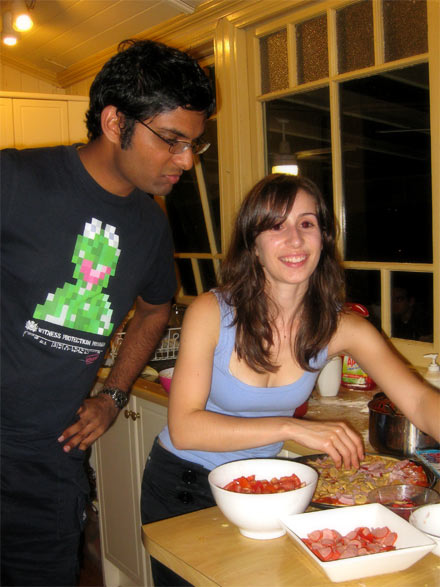 I was on quality control for the remainder of the evening.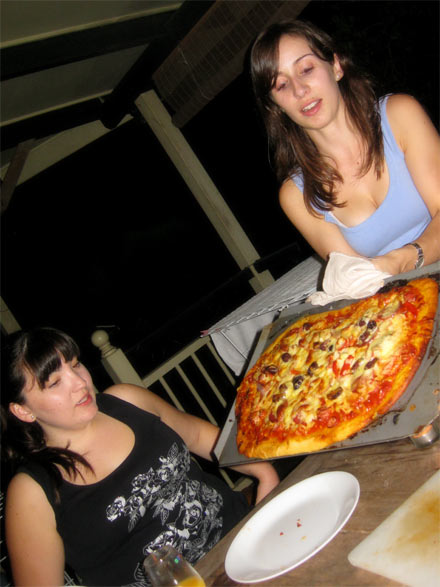 My pizza finally popped out of the oven.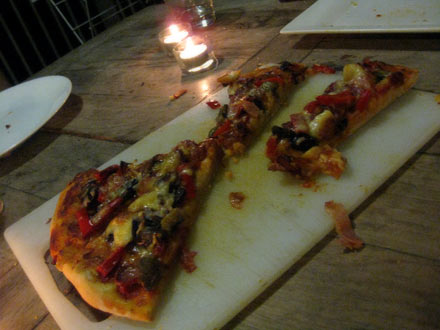 Enough! I think we all overdid our respective pizza quota that night.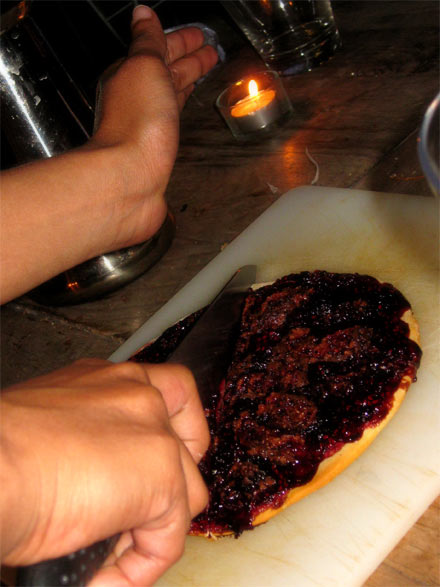 But, there was space for dessert. I started off the dessert pizza with crushed Cherry Ripe and a mixture of different berries.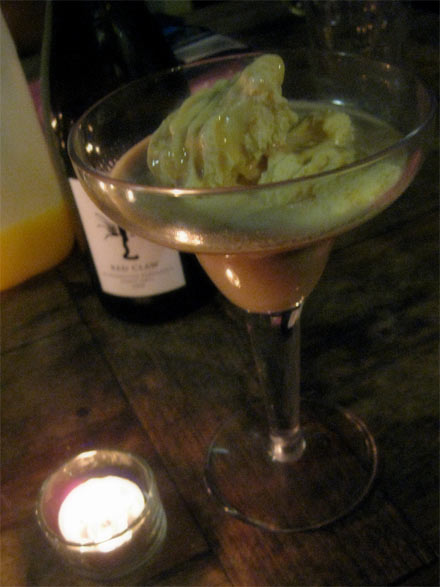 And washed it all down with an affogato.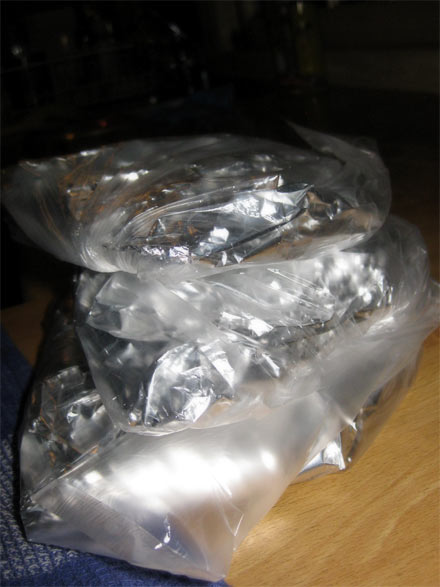 Mel tar-pao-ed the leftovers for us.
Rolling pin warrior!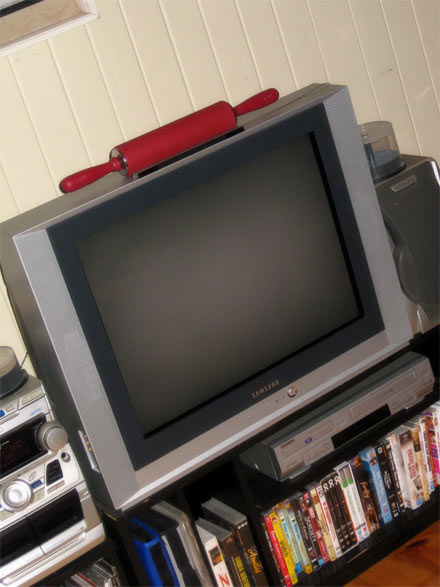 And I thought that the rolling pin was so good that it had to go straight to the pool room.
THE PAGES
Curry News Network
Latest Entries
Report Archives
Latest Race Updates
Links