Clem7 Tunnel Run
The tunnels under Brisbane are complete and to celebrate, BCC held a 10km run for a lucky 5000 Brisbanites to get the first thorough look in.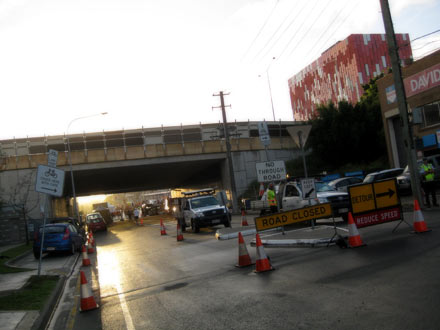 I had set my alarm for 4am so that I would have time to make it to the start line to soak up a bit of pre-race atmosphere, but I managed to sleep right through to 5am!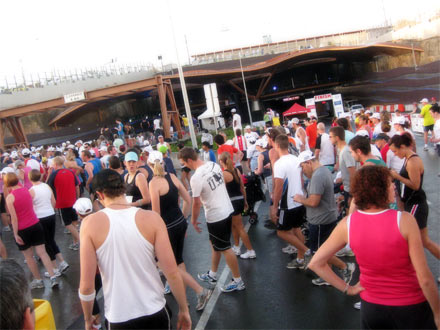 The crowds were still funneling into the starting area as I was coming up.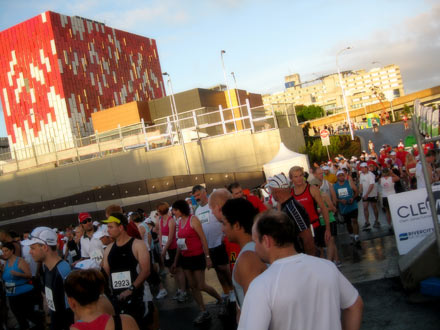 And there were more behind me too.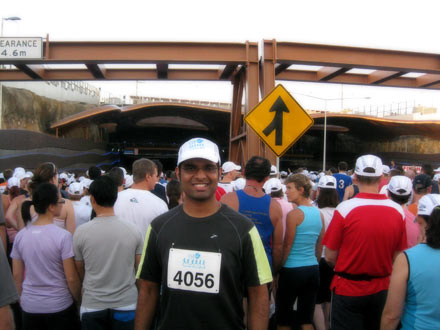 I can't show you a close up of the hat, there were waaaay too many Parsons Brinkerhoff and AECOM logos on it.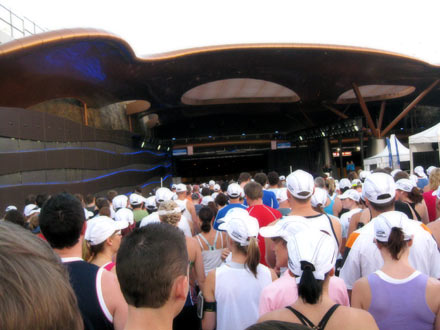 How's that for an awning?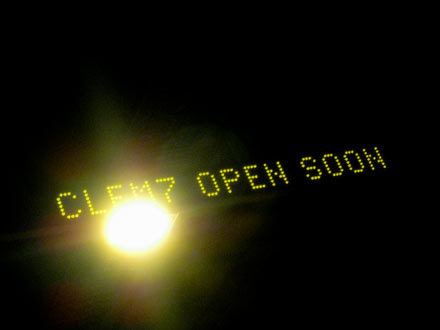 Ditto...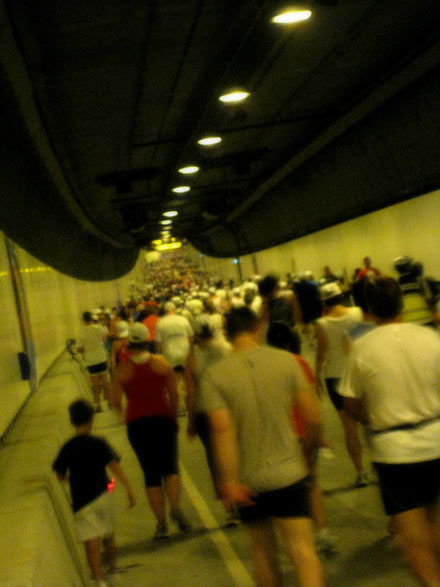 From the start, we started to head down a steep gradient.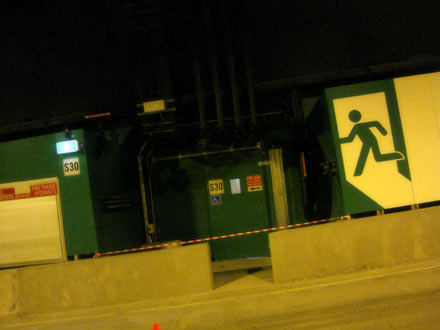 It was good to know that if I didn't feel like going the distance, there was one of these every 120m.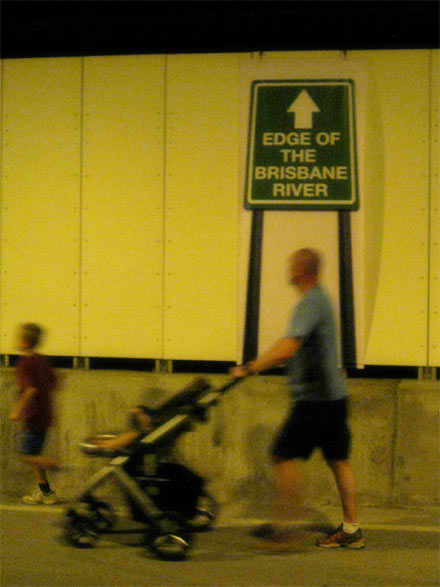 Once we had gone past the Valley, it was time to cross the Brisbane River.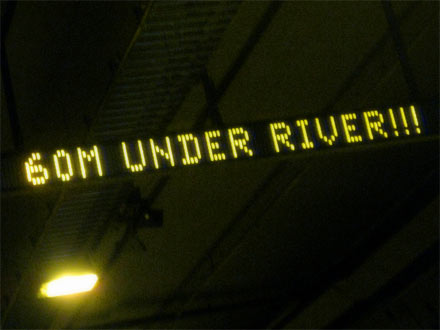 I was paddling the river in a kayak last weekend and I was right underneath it this weekend!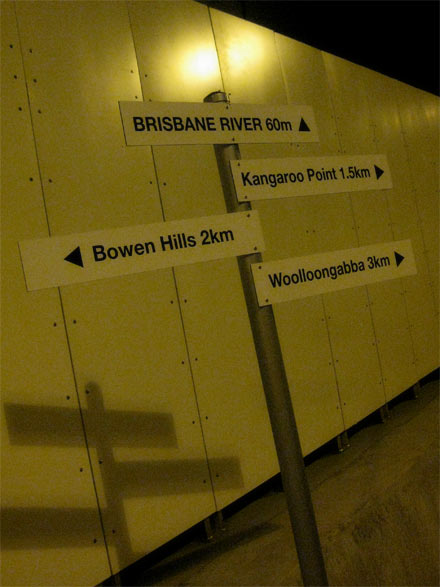 Where's the finish line?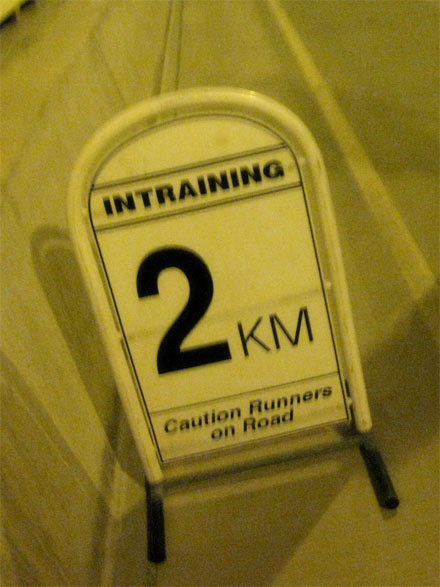 By the 2km mark, I was tired already.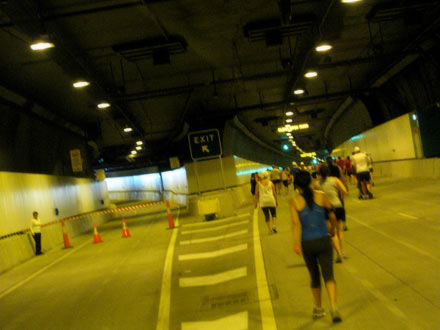 Fork in the road- We didn't get to check out the Shafston Ave exit.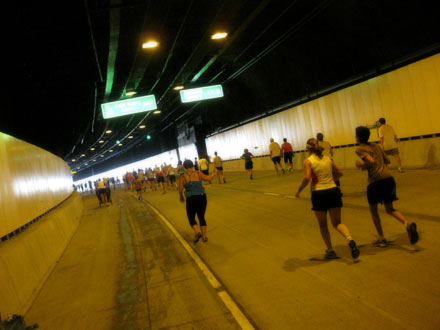 I could see the light! We must have been near the turning marker.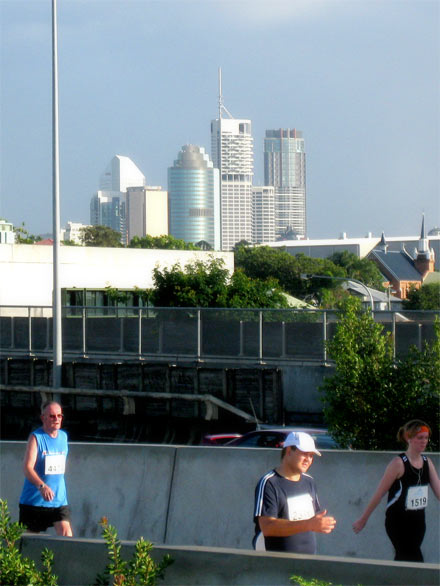 It was a very overcast looking Brisbane once we came out of the tunnel.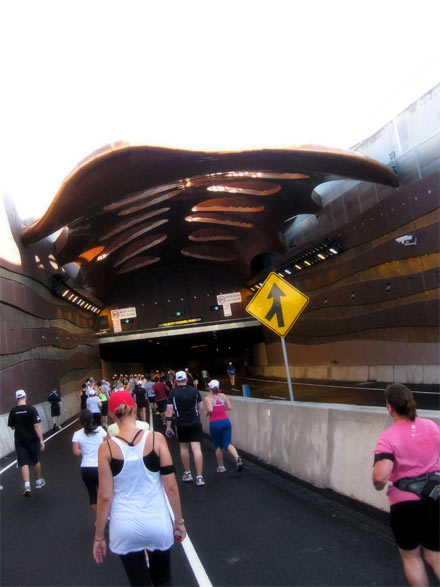 The path to the finish line saw us head into the northbound tunnel.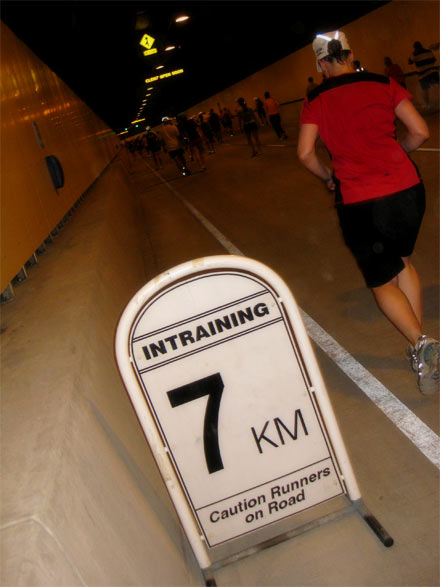 This is about the time I felt my body break. Having only done distances of about 6 or 7km in the lead up to this, my endurance wasn't where I wanted it to be.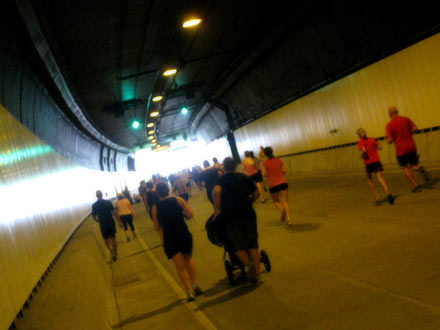 I love the way the light beamed in as we rounded the final corner.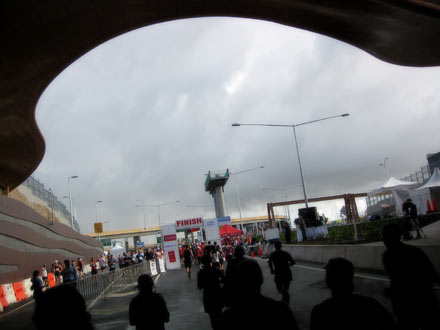 I could see the finish!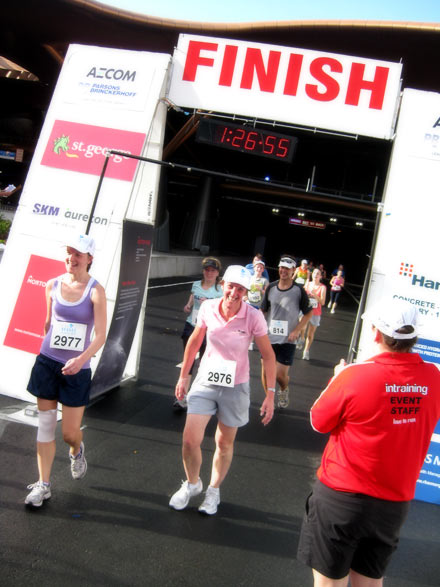 Done!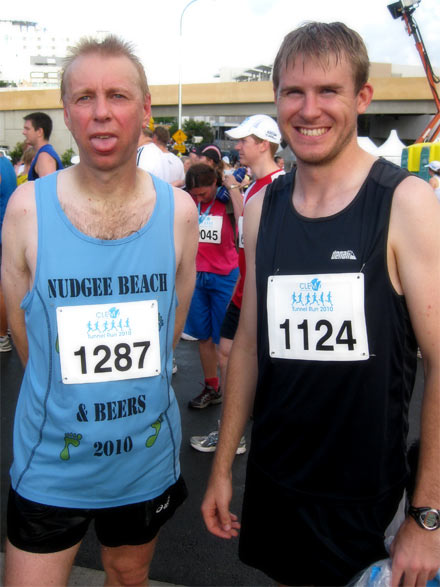 Fellow KBRers (who were miles quicker than me too).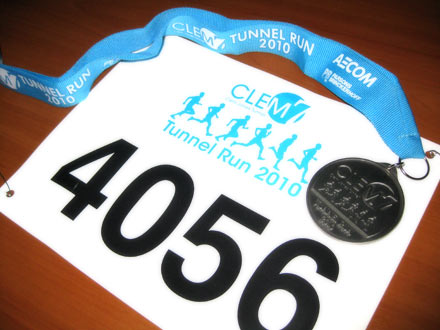 One of 5000!
And just to round off the story, here's when Joji and I went and saw the tunnels being started
THE PAGES
Curry News Network
Latest Entries
Report Archives
Latest Race Updates
Links