Ang Mo Kio Christmas
25th December 2009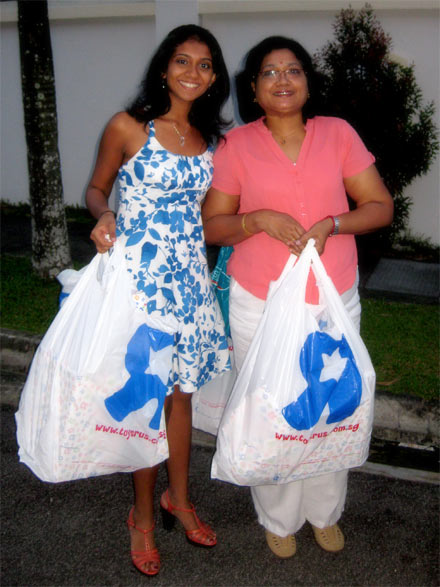 Santa's helpers were out in force in Ang Mo Kio for Christmas...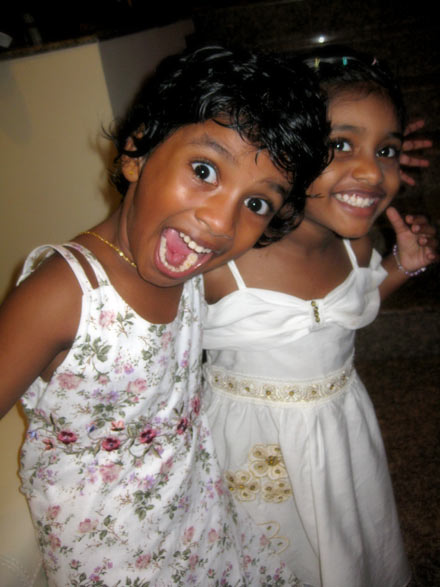 ... just in case Jo-Jo and Kirti didn't score highly on the good kid list.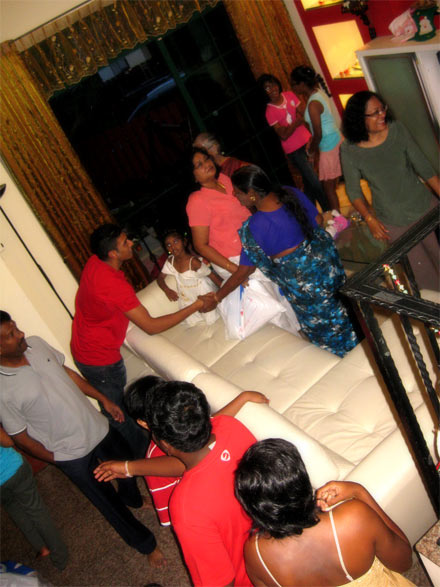 The house soon started to look very Christmasy.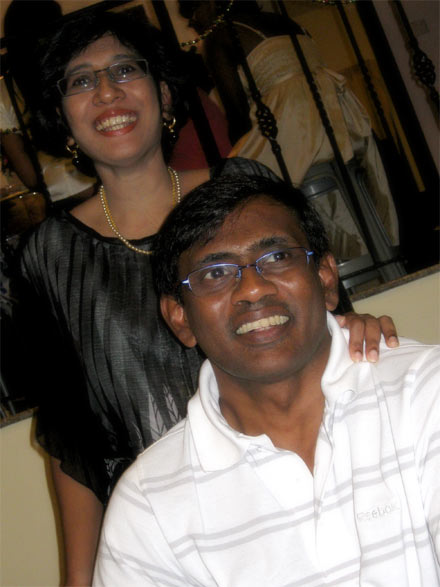 The appa and amma set were having fun....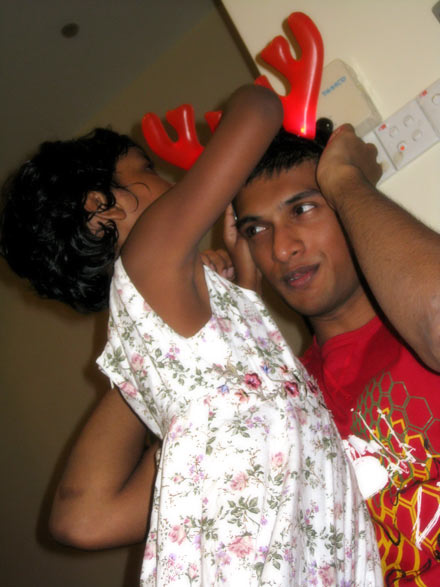 But the clubbing set needed a little help to get in to the party mood, or so thought Jo-Jo.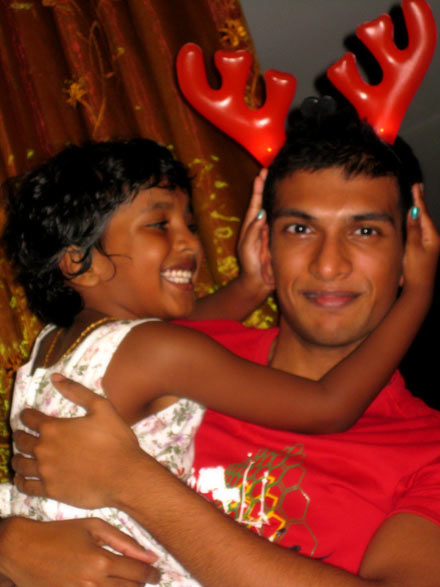 Now we're talkin'!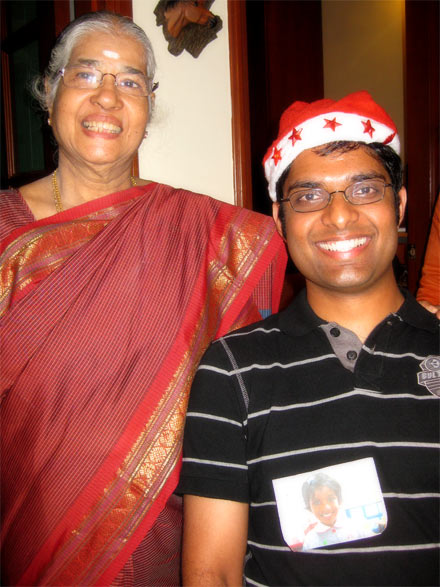 Athey and I.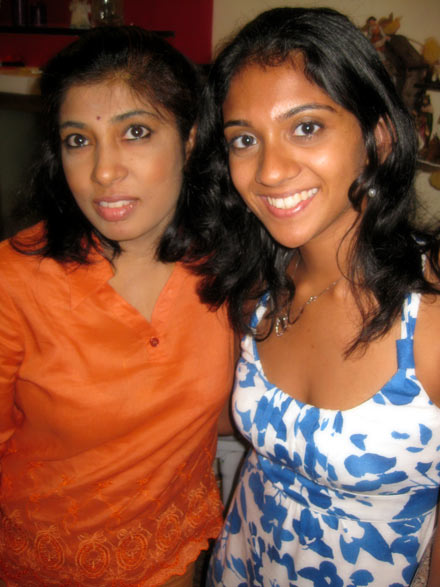 Shoba with her Aunty Jeni.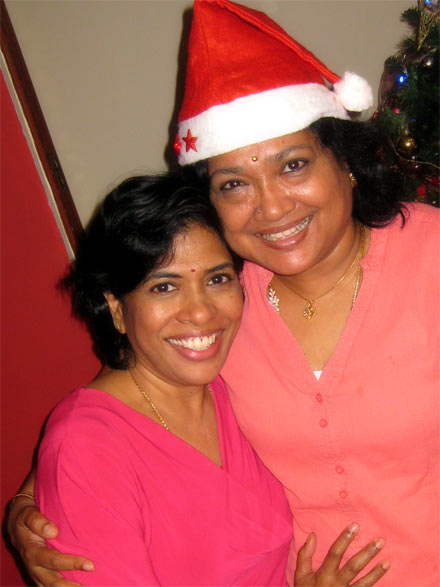 Sister Act 3 - Back in the Santa Outfit.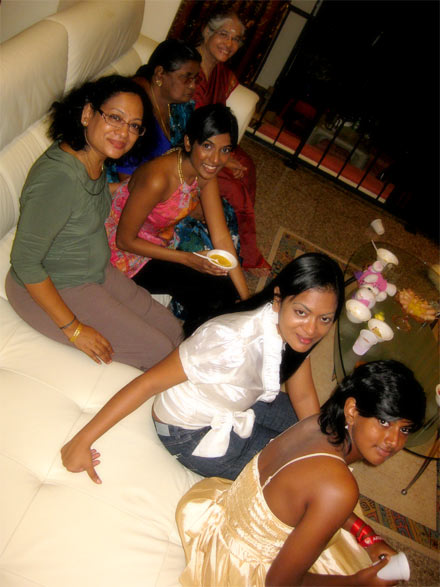 Koks had a the whole place set up with a lounge bar feel.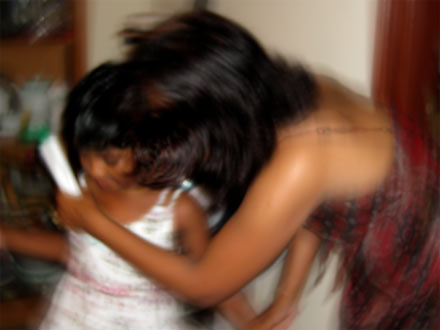 COme here, girl, stop moving while Mummy fixes you up...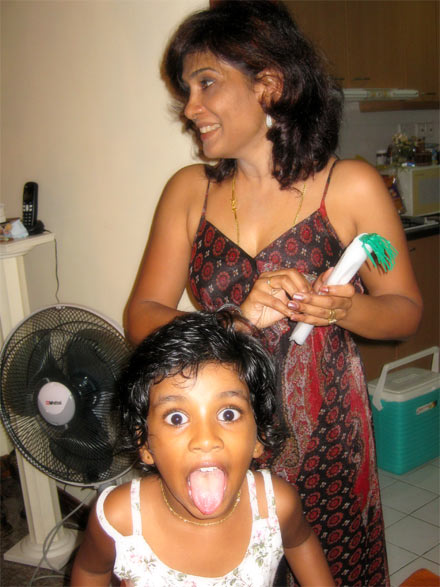 OK, that's better.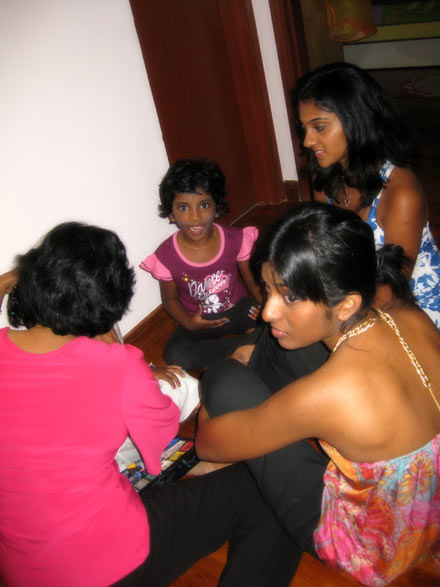 The littles got volunteered for some make up work.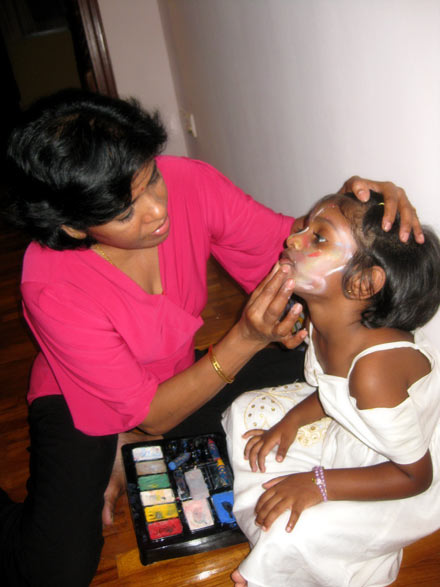 Kamala-kka apperaning the face paint.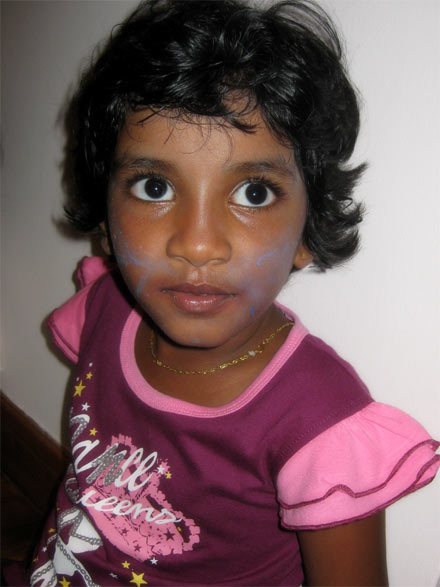 Jo-Jo was going for a sweaty look.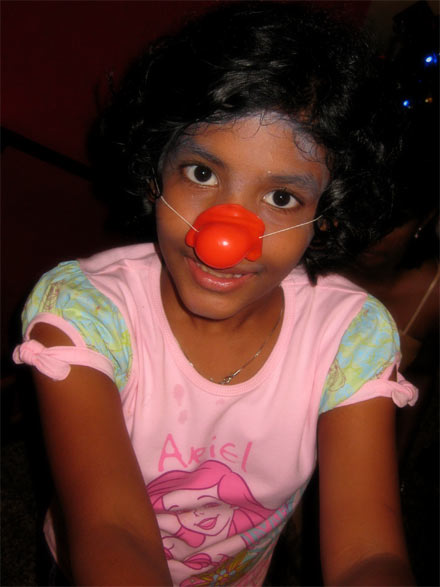 Keisha hiding behind a red nose.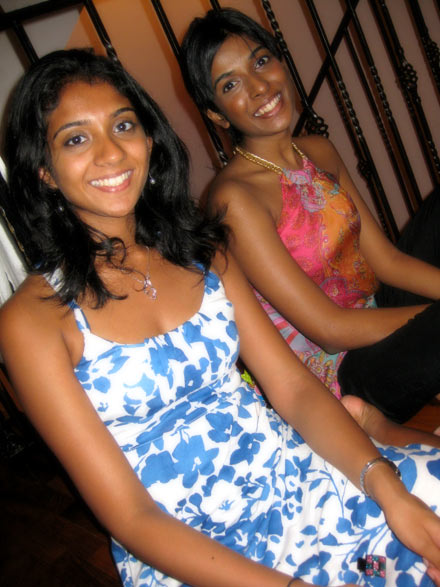 Shoba and Kumutha.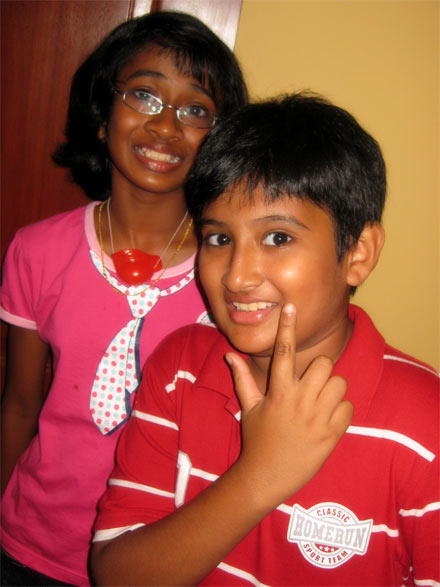 Shivani and Vishnu.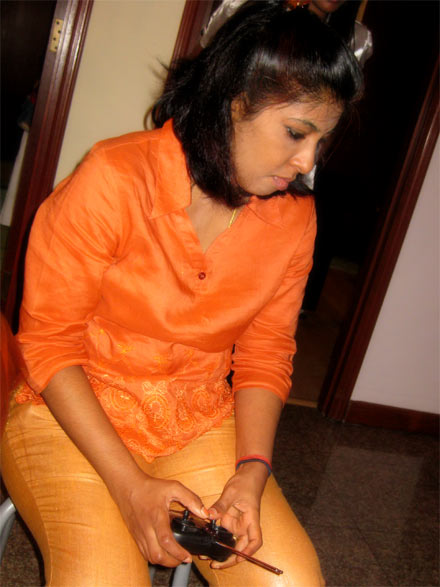 Always calm and cool, Jeni had got first dibs on the toys that needed hand-eye coordination.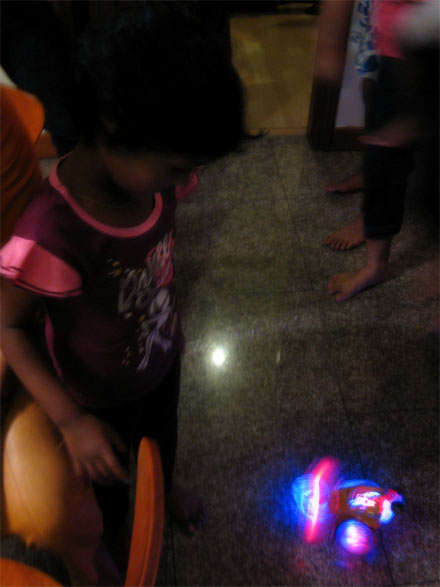 But the toy was actually Jo-Jo's.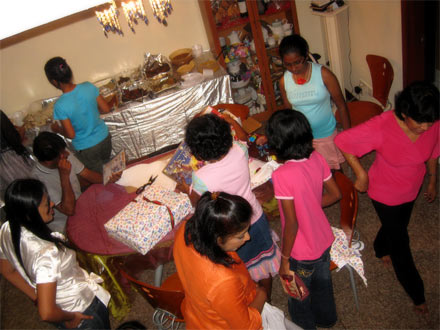 The dining table became the base for dissecting wrapping.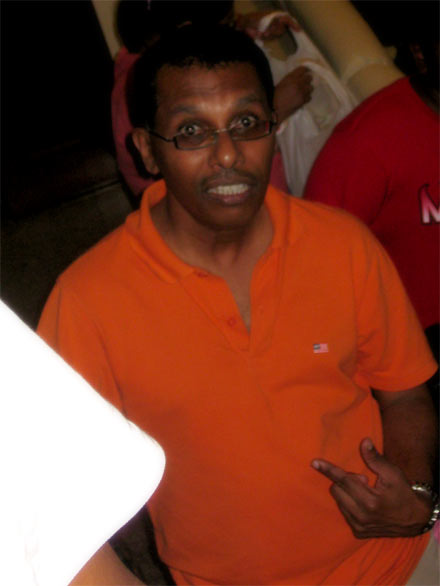 Who me? John was on dinks delivery duties.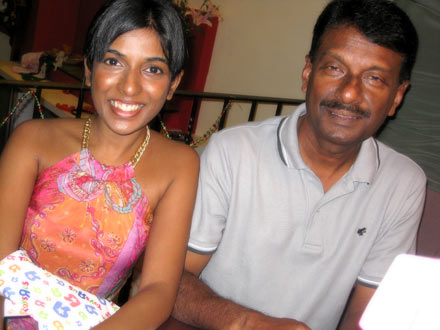 Kumutha with her bodyguard.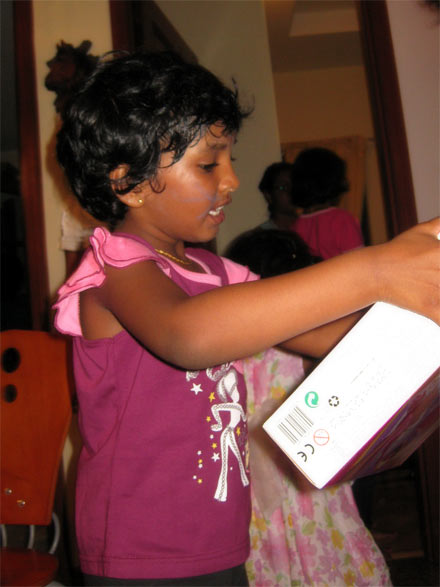 Jo-Jo inspected her presents on the macro level.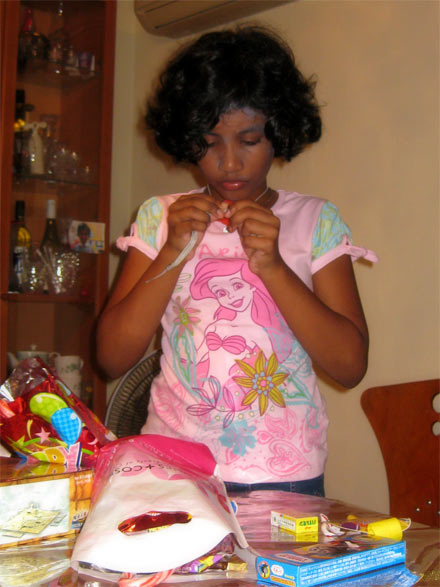 Keisha went for the micro leve.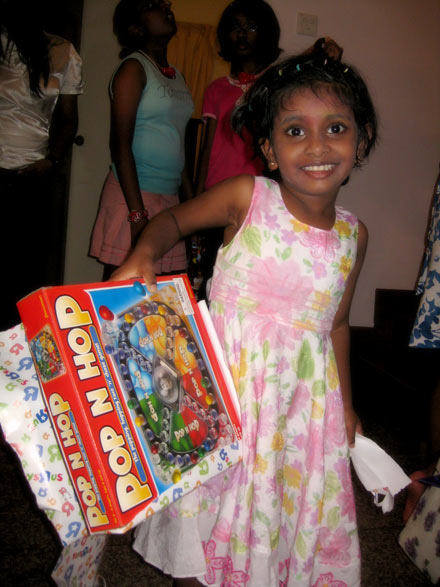 Kirti with something that I am sure she's too little to figure out at the moment.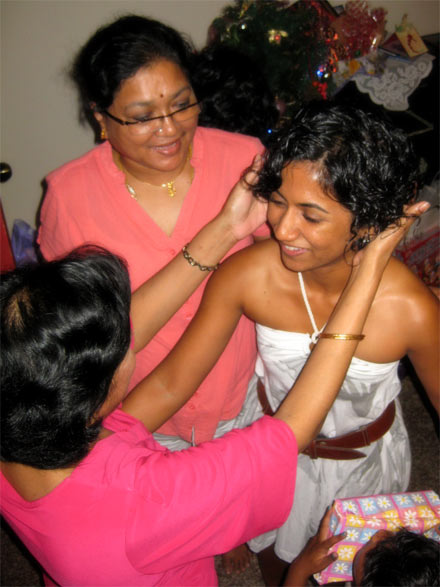 Stylishly late.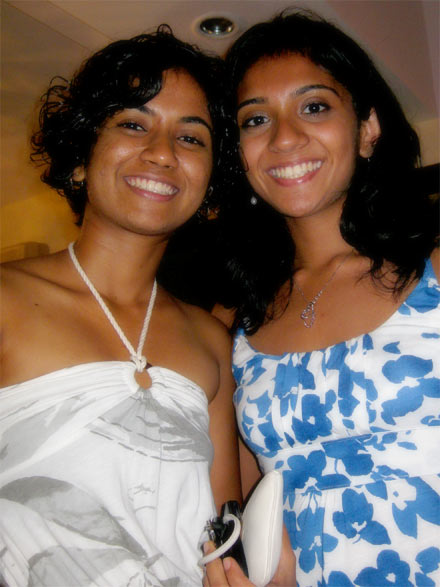 Neets with Shoba.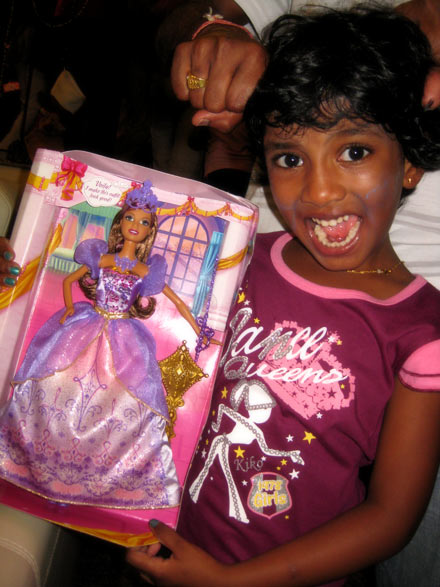 Purple was Jo-Jo's colour.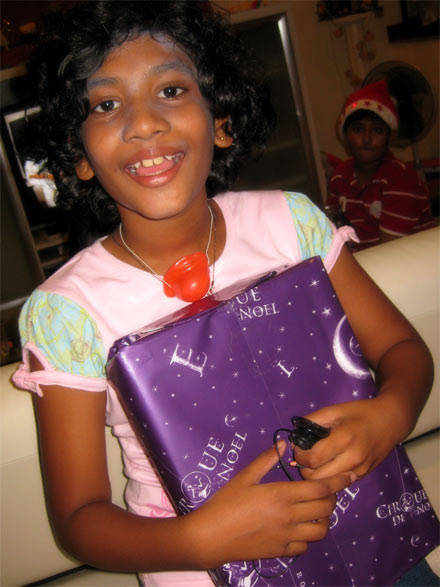 I wonder what colour that left Keisha with...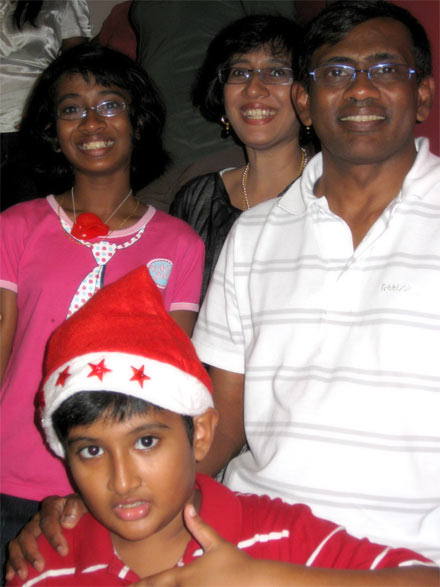 The Mega family.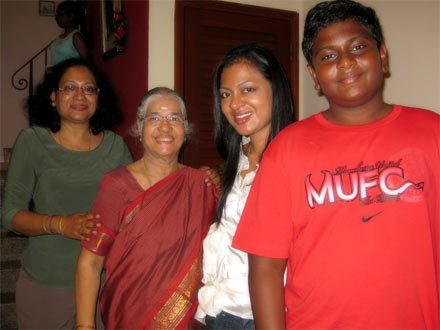 Indhra's gang.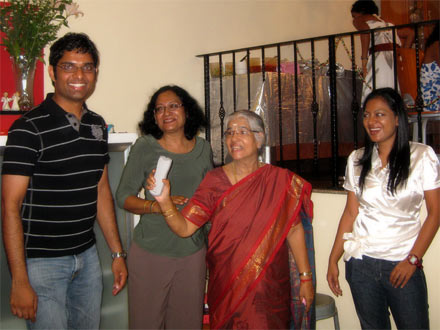 I'm sure I said something funny seconds before this... Now, what was it?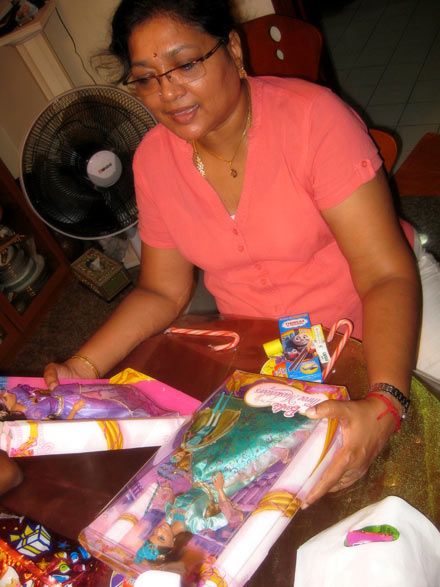 Quality control.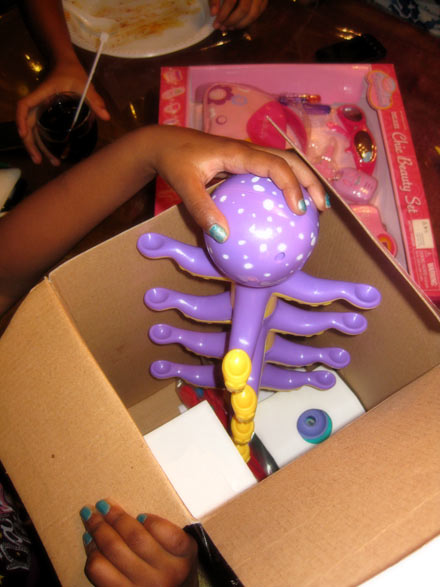 The OBG view of kiddie present delivery.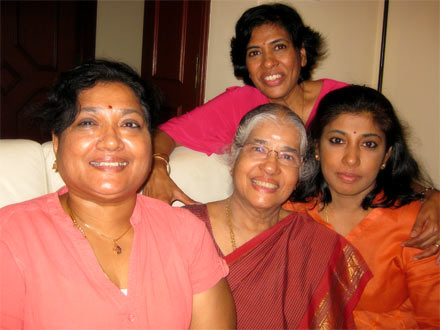 The girls that hung out until the end.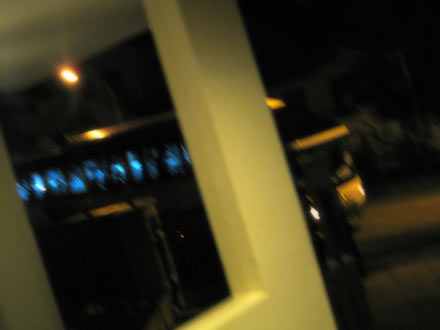 The party ended with everyone jumping on a bus to go caroling.
Fanstasic Christmas John and Koks!
THE PAGES
Curry News Network
Latest Entries
Report Archives
Latest Race Updates
Links