Test Drive #14 - Ford XR4
22nd November 2009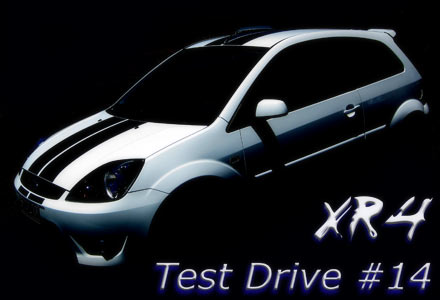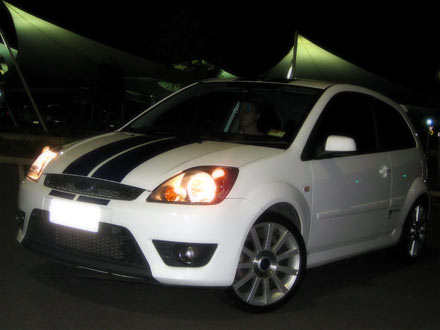 When Fergy got his set of wheels last Friday, I knew I was going to be up until the wee hours of the morning taking it for a fang. It gave me an opportunity to do something I had never done before- a night time photo shoot.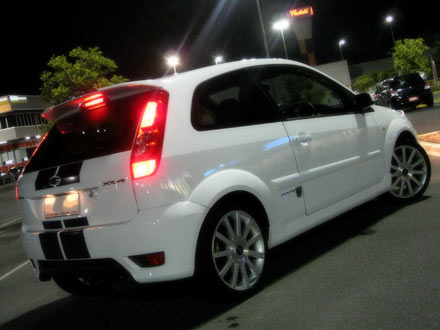 After much consideration and elimination, the car that was finally settled upon was a Ford Fiesta XR4. The selection criteria centered around vehicle age and costÖ and the honk if you are horny blue stripes. No joke, North Lakes chix actually made various tooting sounds as they drove by the car.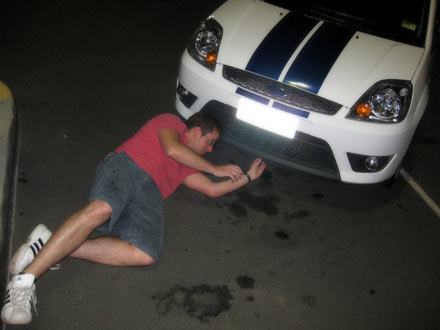 The beauty with Fords is that if anything pops out, you can pop it back in, like with the chin spoiler.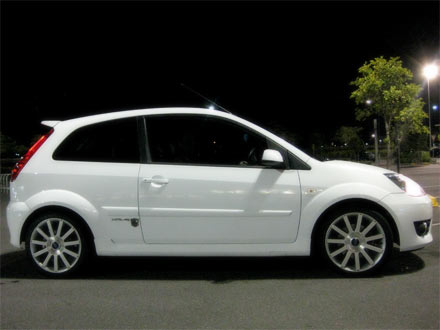 The thing had the requisite hot hatch profile and big wheels.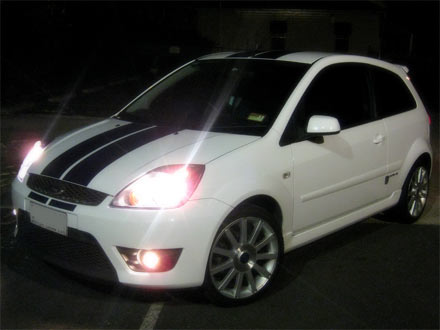 The lighting also made it stand apart from the garden variety Fiesta.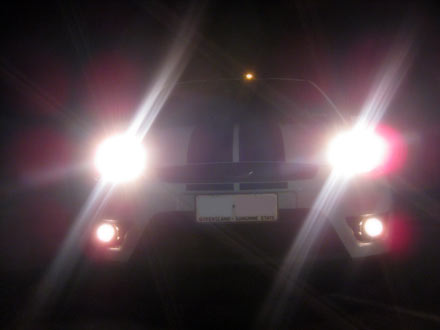 The only thing missing here was a row of Cibies across the leading edge of the bonnet to finish off the tarmac rally car look. In the UK, this car would have carried an RS badge. Why the local ones missed out on that had me beat.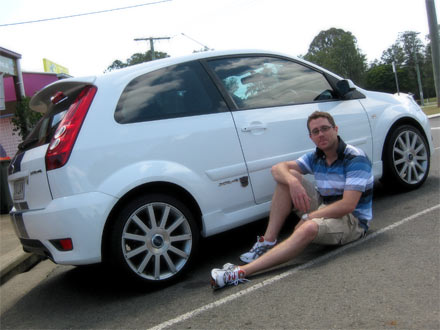 For the first time, Test Drive spanned over several days. We headed out west on the Sunday so that Fergy could get to know his car a little better.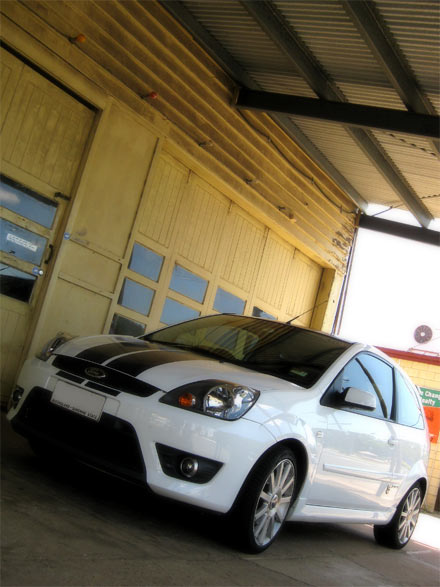 Old meets new.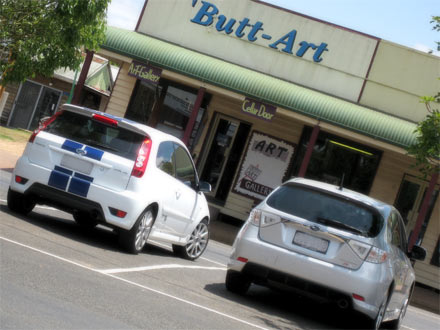 Can yíall tell that we visited Blackbutt along the way?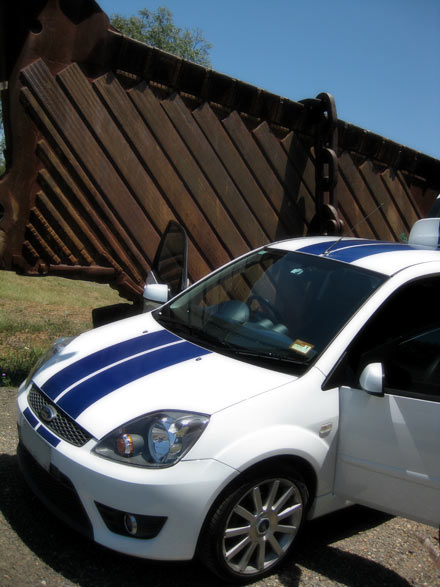 At Nanango, we encountered this tiny dragline bucket.
Iíve always thought of these things as being big, but apparently Esco make Fiesta-sized ones as well.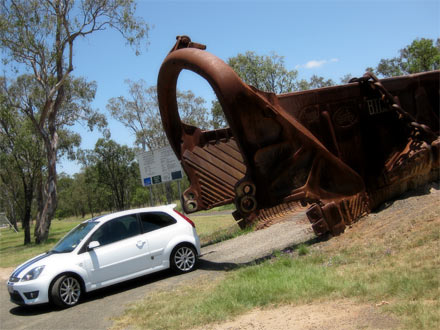 Orright, it was time to stop kidding around and get to some driving, I extracted the keys off Fergy and got into my natural territory- the driverís seat.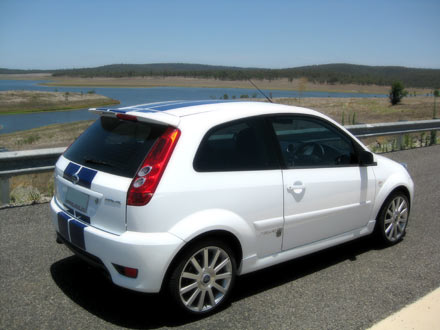 And with that we took a breather by Lake Barambah.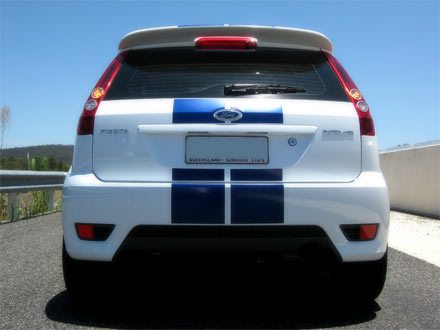 It does look like a proper M-Sport creation from this angle, doesnít it?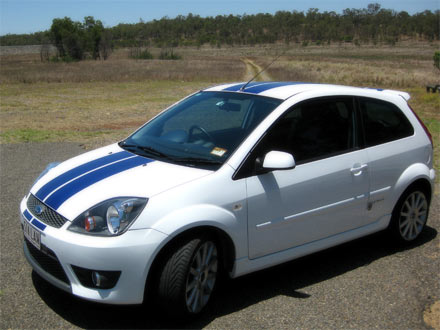 If the suspension was a tad softer, Iím sure it would have been able to prove its worth on gravel too.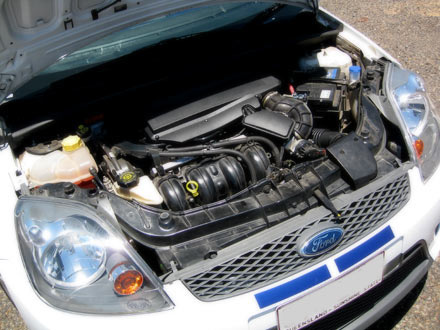 The XR4 gets its up and go from the standard 2-litre Duratec engine found in the base model Focus. The power and torque readings of 110kW and 190Nm, respectively, may not be earth shattering, but when the mass of the car is only a tonne, getting to the speed limit happens rather quickly- 100kmph is reached in under 8 seconds.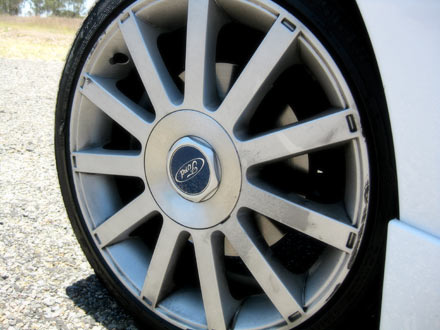 Rubber bands. I donít agree with the use of 40 profile rubber. There simply isnít any space for the air to get inÖ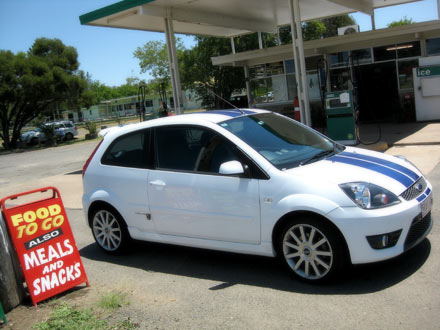 The car stood out most places we took it.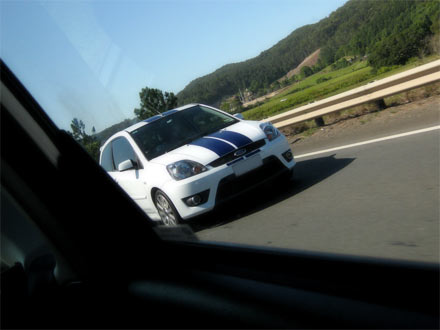 The XR4 was a giggle of a drive, provided you kept the drive short. The telling factor was that I preferred to ride back home in the similarly powered, but bigger and more controlled RS Impreza. So thereís my conundrum- it was too grating to be taken on long country drive, but too hard to be wasted just pottering around town. Perhaps Fergy will give serious thought to bringing it along to a track day at Queensland Raceway.
THE PAGES
Curry News Network
Latest Entries
Report Archives
Latest Race Updates
Links