Thosai, Trick or Treat
31st October 2009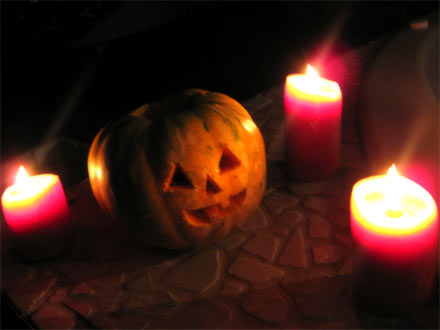 Doosh and Shilps had been in their townhouse for a while now so I figured that it was about time that we threw them a house warming party. As with the party two years ago, we again went for a Halloween house warming. This one had an Indian bent- thosai, trick or treat!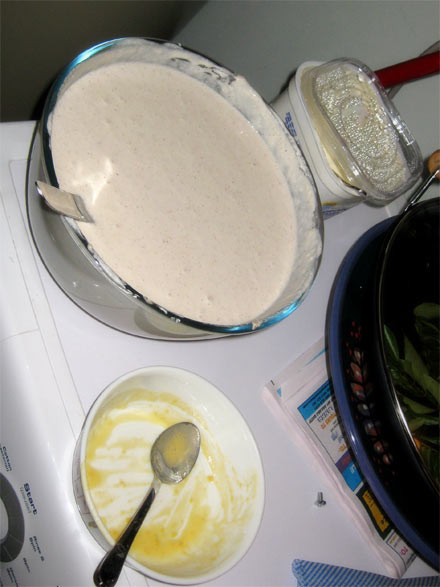 Shilps had the rice flour fermenting away nicely.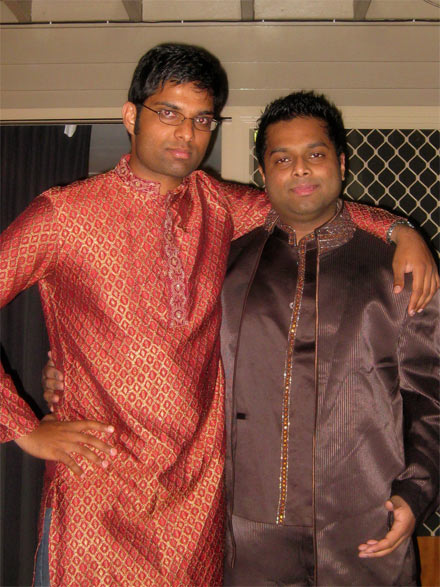 Doosh and I blinged up for the night.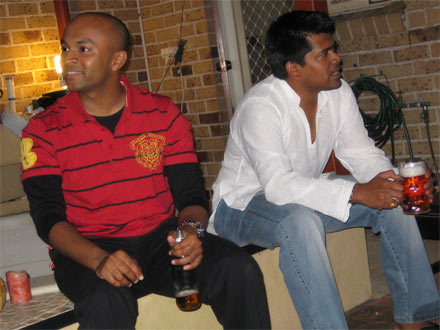 Daktarr Saar was the guest cook. Mooksy was the guest critic.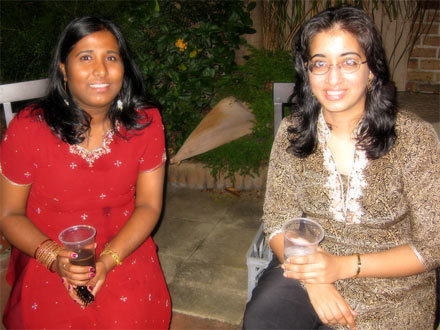 Ophelia and Sulekha.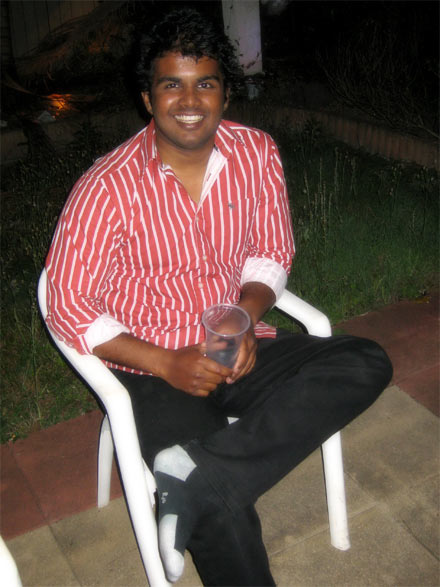 Jackson.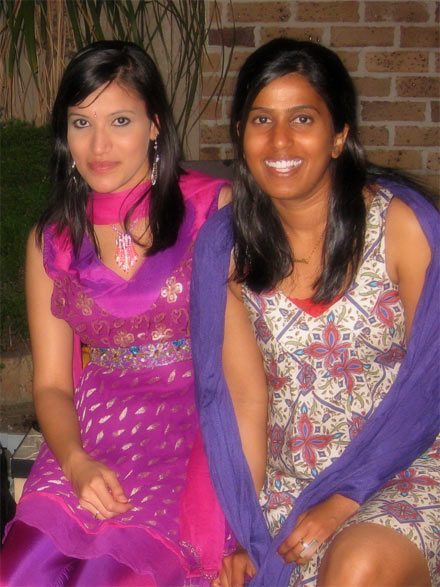 Shilps with Renu.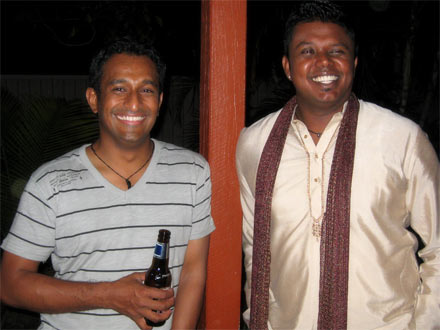 Bernie Mac and mate.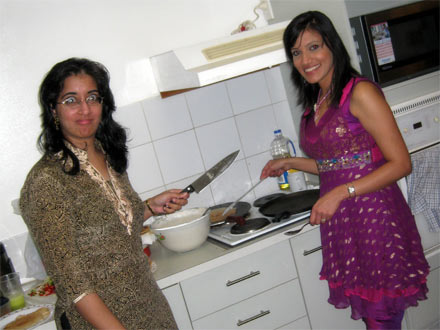 Sulekha had Shilps pumping out the thosai.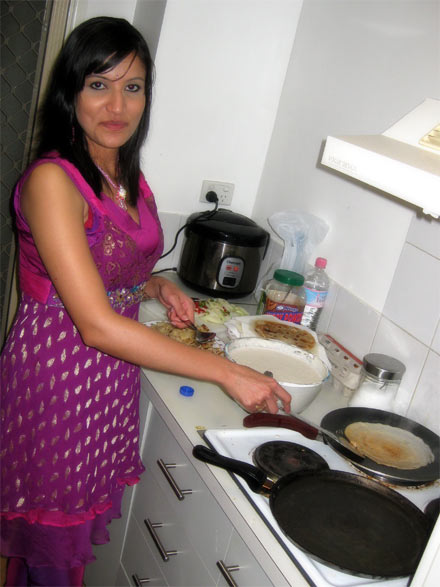 Strike a pose.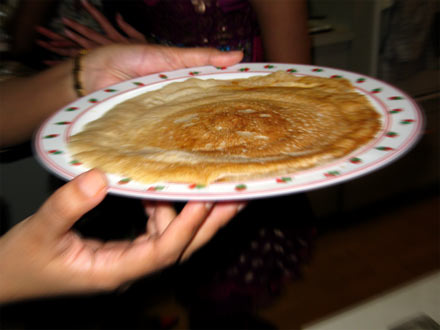 Looked ok, no?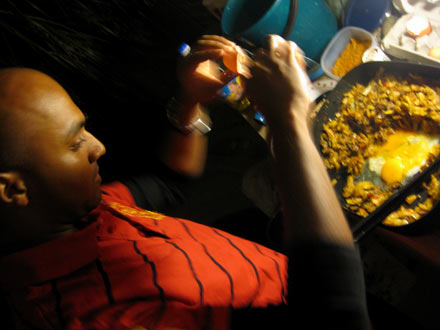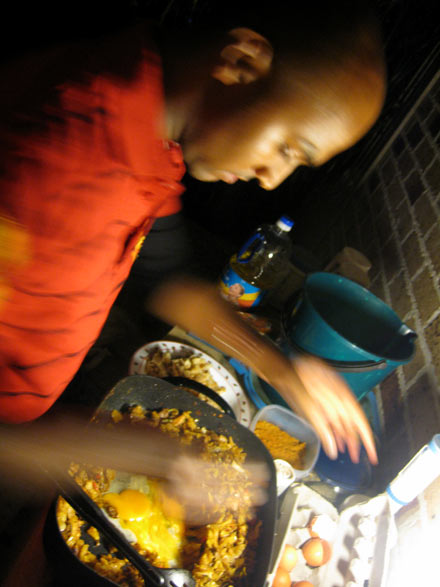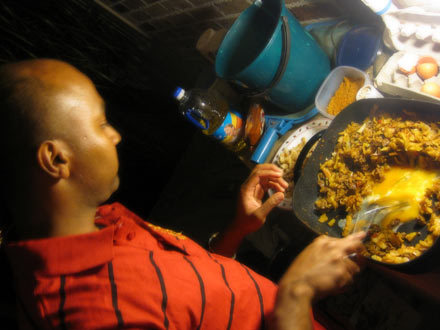 Daktarr Saar was tasked with the kotthu roti duties.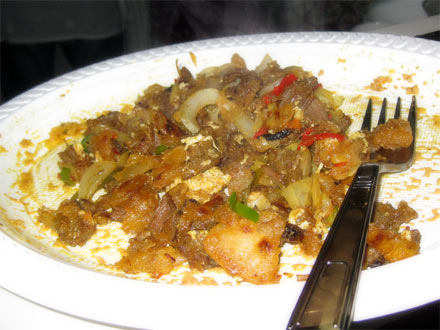 Steaming plate.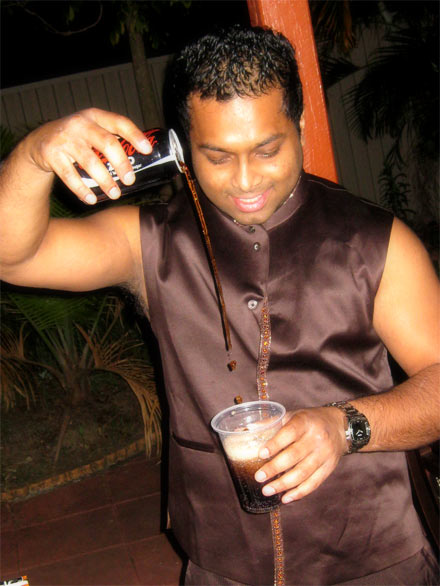 Doosh's Coke tarik.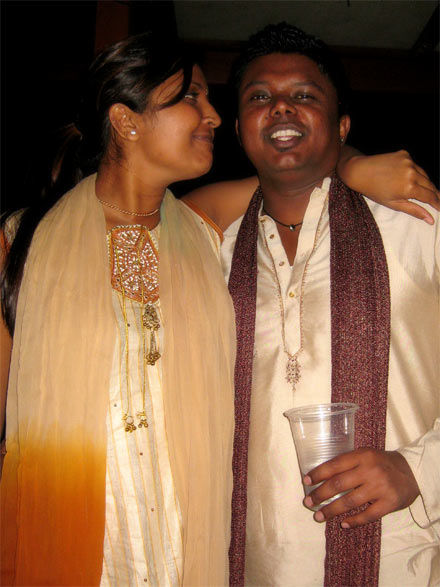 Mr. & Mrs. Bernie Mac.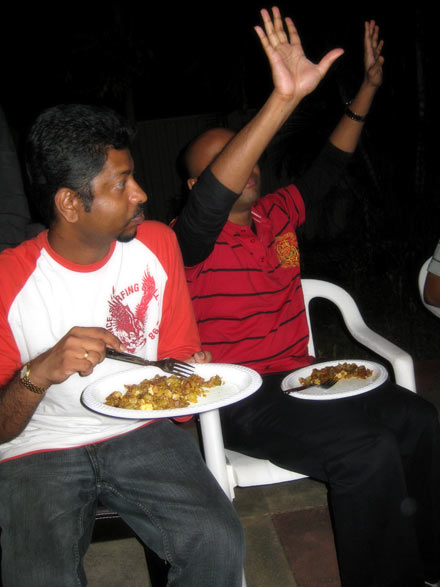 Daktarr Saar describing Adelaide's road network.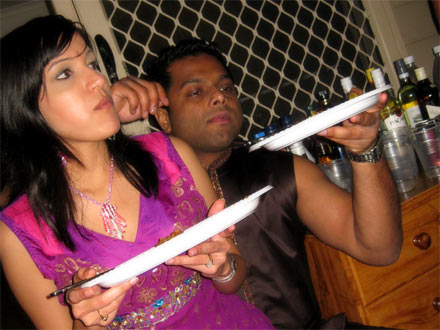 The hosts finally got some grub.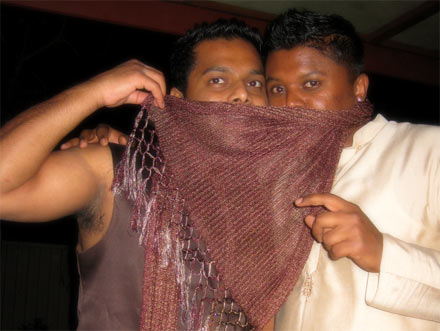 A look to inspire fear.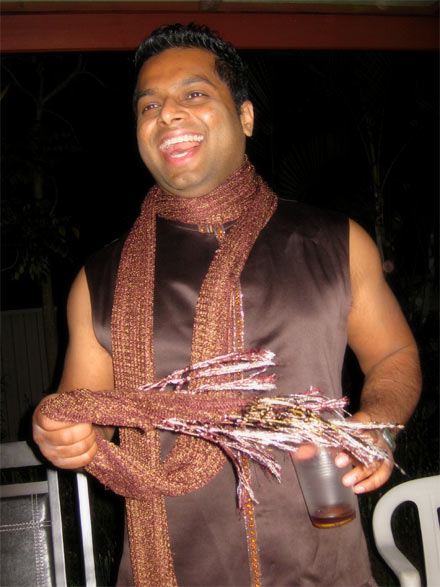 Now if only our villain could keep a straight face.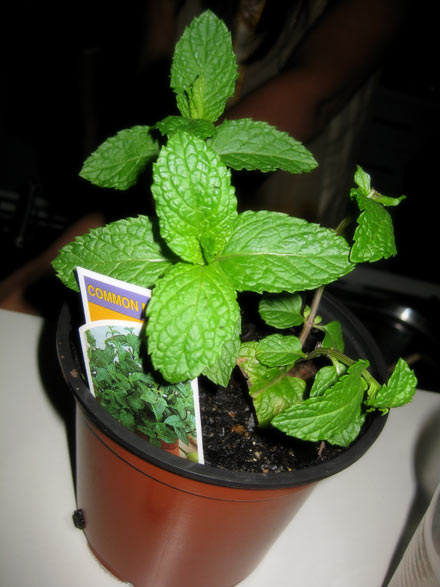 Anan brought over a mint plant so that future mojito requirements could be met.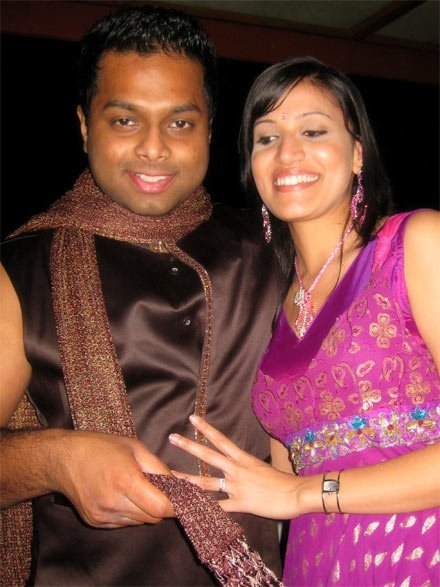 I hope that the house was well and truly warmed, you lot.
THE PAGES
Curry News Network
Latest Entries
Report Archives
Latest Race Updates
Links