My First Bridge to Brisbane
30th August 2009
Wow, is it August already? I had big plans to spend winter training for the 2009 Bridge to Brisbane 10km race, but all that was pushed aside due to my Sydney gig. But as poorly prepared as I was, it was time to tackle my first race.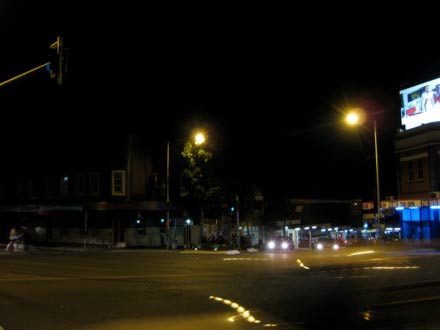 The Valley wasn't exactly quiet at 4:30 in the morning. There were plenty of drunks and passed out people to contend with as we headed on down to the Brunswick Street Station. We had a train to catch to the start of the race.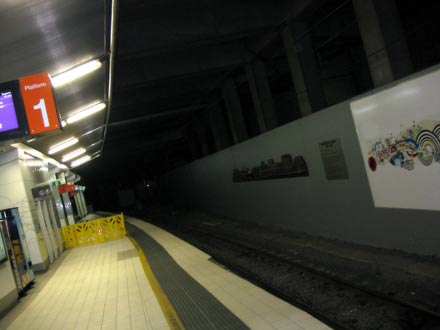 Thanks to our Go-Cards, Natasha, Kash and I were the first in.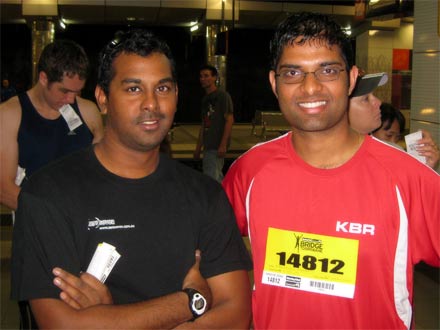 I was running with Team KBR and Kash was with 0-Seven.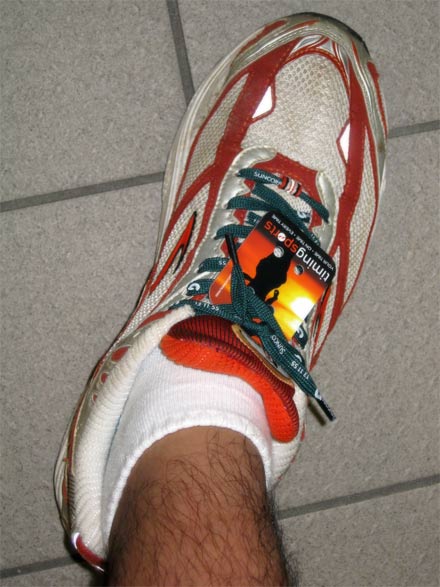 The switch to the Suncorp shoelaces was a waste of time in retrospect as I didn't actually register for the prize draw.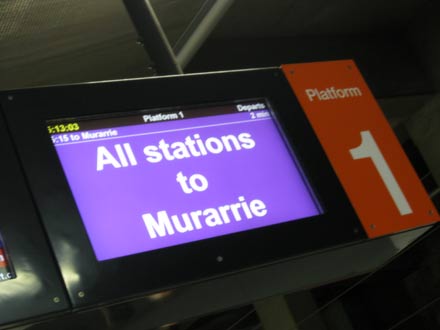 All aboard!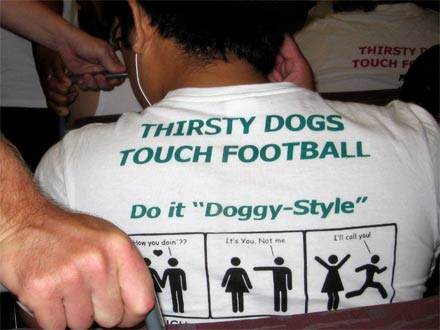 Touch-dump-split.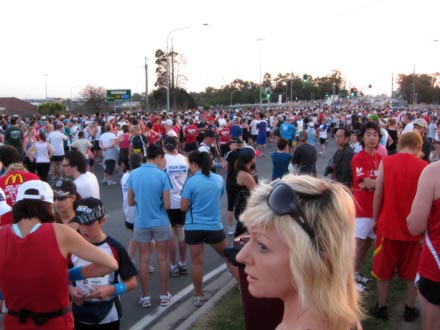 Locating folk was a tough task at the start line.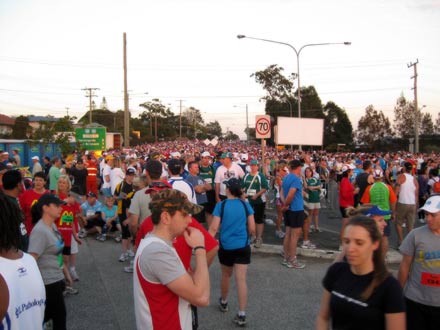 There were people for as the eye could see. Over 40,000 has registered for the event.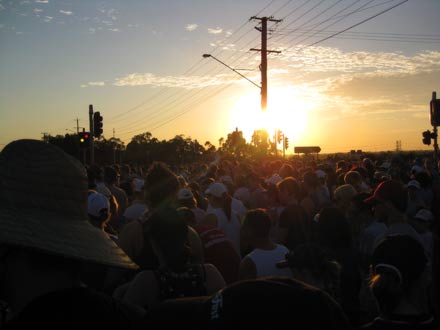 The crowd began to get ready for a start as the sun got a little higher.
Olympian Natalie Cook was on had to officiate the start. I went by the line about forty minutes after the race had officially started...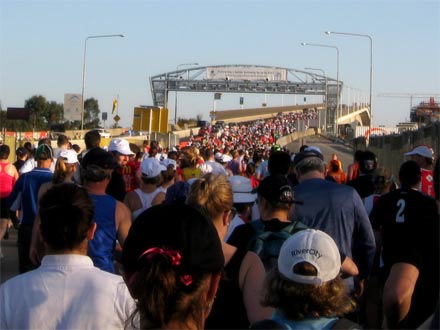 Whack! The race started off with a climb up the Gateway Bridge and it was about this time that my camera batteries died.
I thought that I done an ok job given the lack of training. I am hoping for a sub 70 minute time. More importantly, I now have a "I finished" shirt to add to the collection.
We're gonna go faster next year!
THE PAGES
Curry News Network
Latest Entries
Report Archives
Latest Race Updates
Links