Last of the Twenties
15th August 2009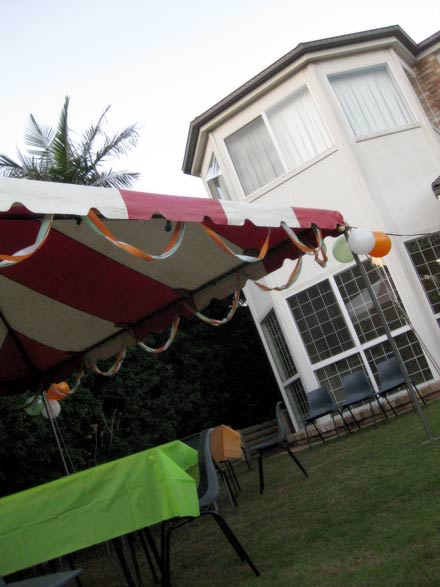 It was time to tick off another year. It was a significant number this time around. It was the beginning of the end of my twenties and I was going to give it the send off that it deserved.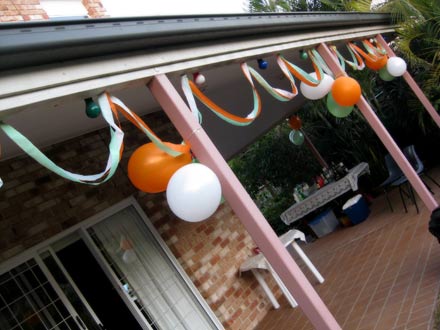 Seeing that the night also coincided with the 62nd year of Independence for India from the plundering mobs of the north, we threw in a mix of the national colours as well.
Now we need the peoples!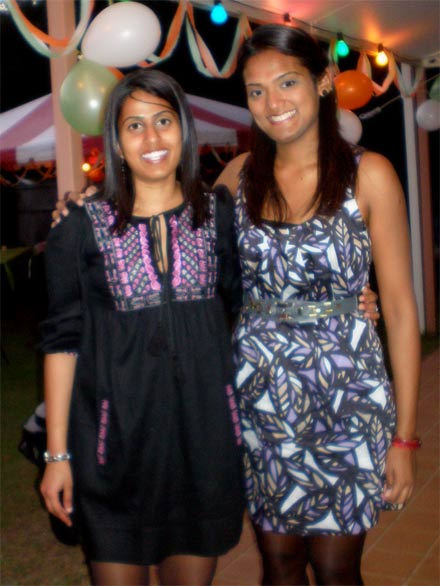 Renu and Ooms with their handiwork in the background.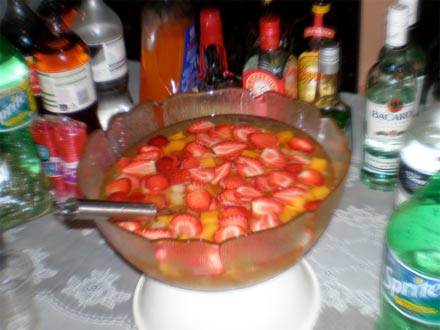 Ooms made an interesting punch to decorate the drinks corner.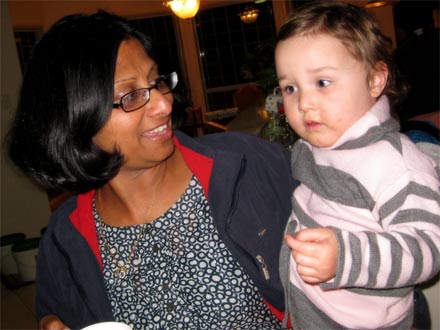 By the time I made it back with Kash and Prathab, Aunty Kalai Uncle Geoff and Baby Em had already rocked up.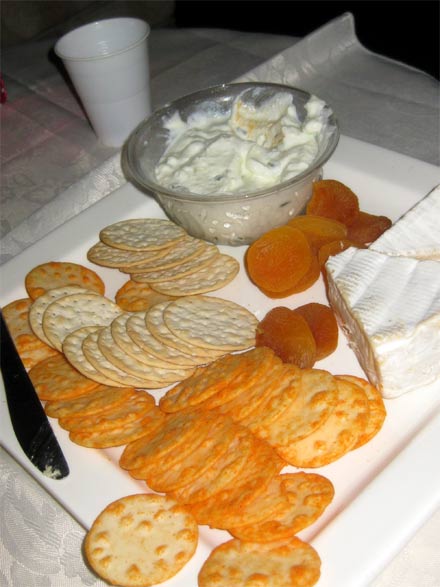 Say cheese.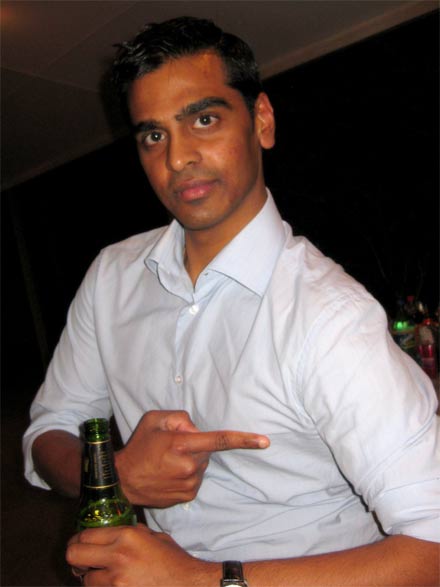 Prathab pointed out his carb storage location.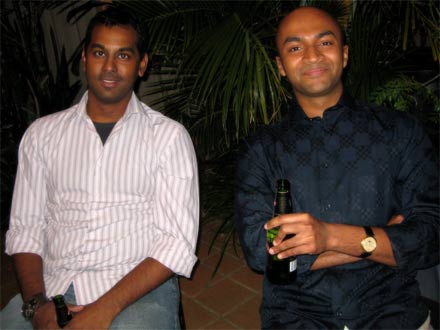 Kash and Daktarr Saar, who took planes, trains and automobiles to make it to the party.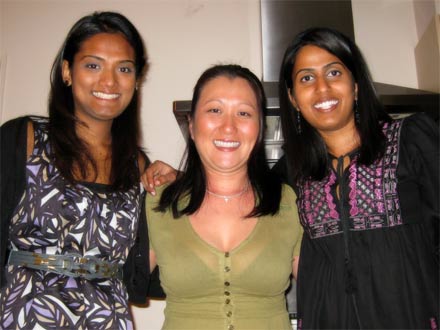 Ooms, Karen and Renu were busy chopping things up in the kitchen.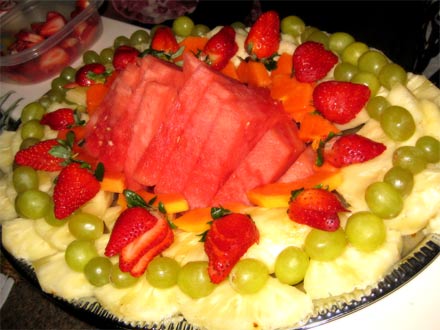 I liked their work.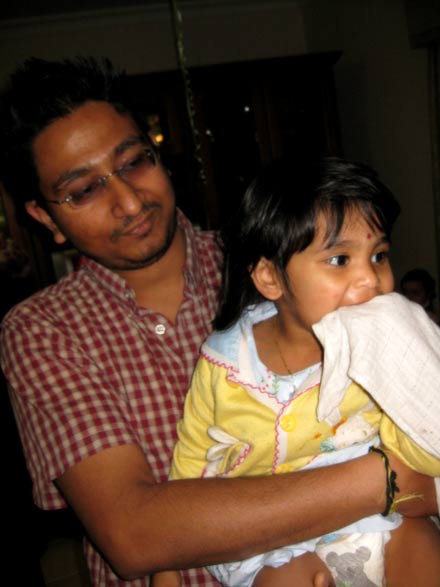 But Baby Jayna preferred the taste of her security nappy though.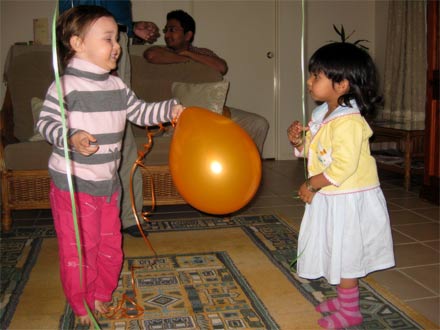 The rug rats had discovered the balloons and were attacking them at ground level...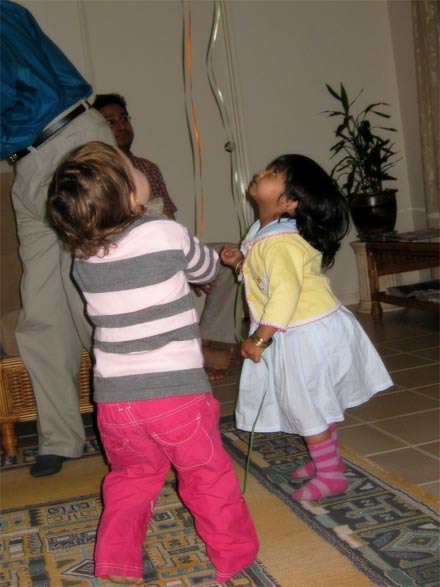 Then they wound up on the ceiling...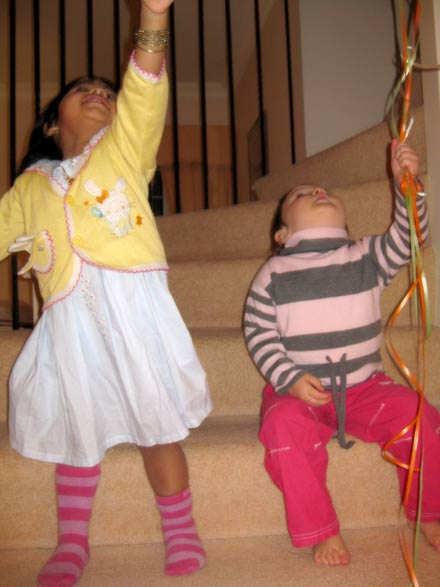 Then they wound up on the upstairs ceiling.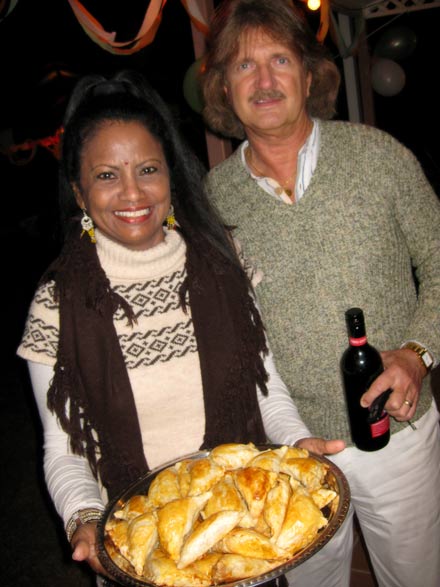 The curry puffs were a team effort by Aunty Nal and Hans. He assured me that he did rigorous quality assurance work earlier that evening.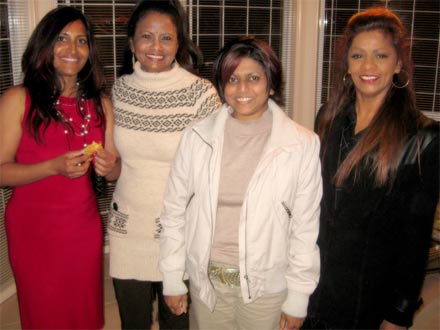 Hema, Aunty Nal, Maree and Aunty Pad.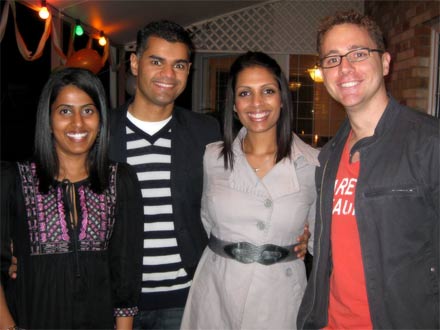 Renu and Fergy ushered in Vibs and Shifty.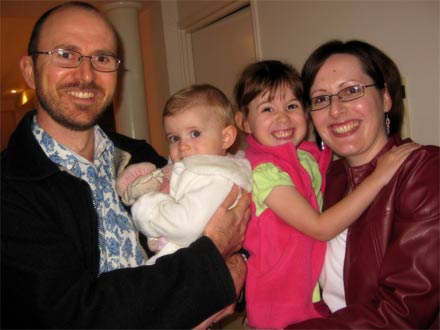 I hadnít seen these guys in aaaages! And in the that time Davo Mate and Missus Davo Mate had managed to have one for dad and one for mum... Now whereís the one for the country?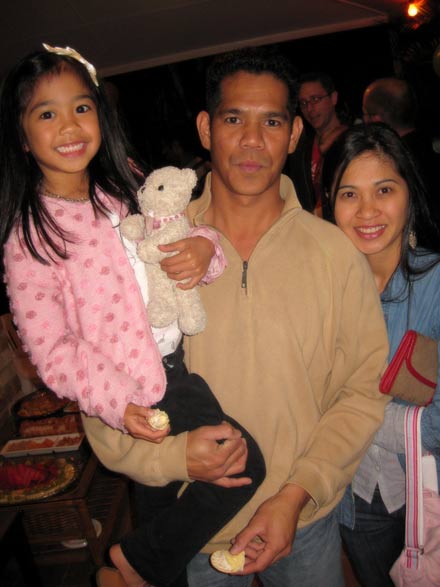 Izzy, Joj and Hazel dropped by.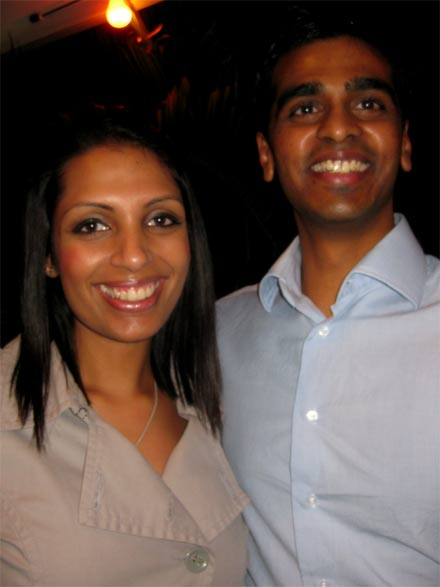 Vibs with Prathab.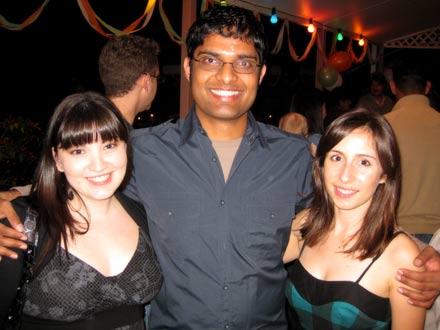 MichelleíníMel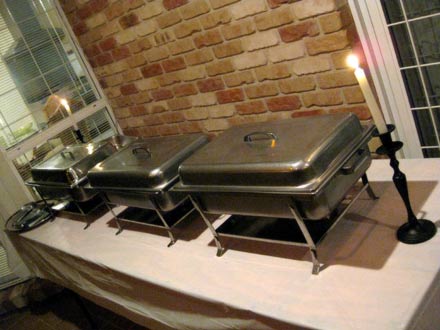 If itís not banana leaf, then itís gotta be a buffet! Itís the only right Indian thing to do.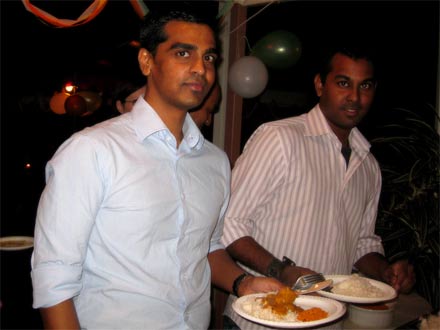 Come and get it!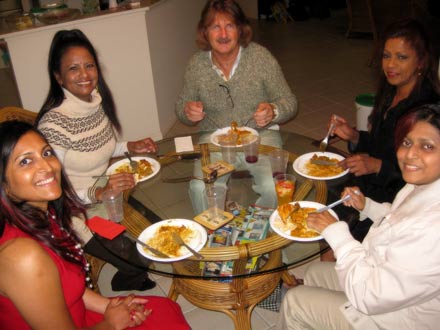 Aunty Nalís lot had monopolized this zone.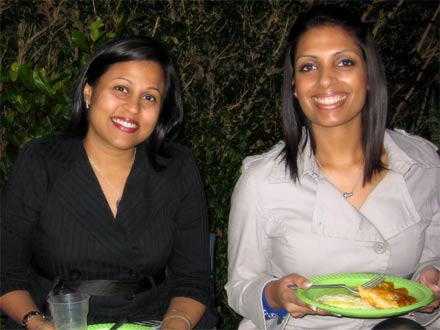 Shiv and Vibs.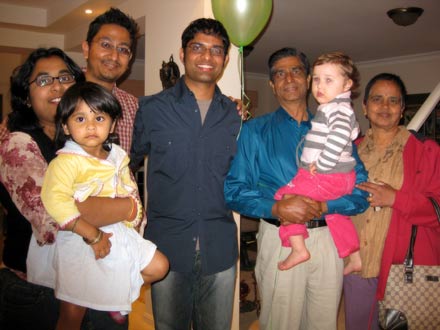 The gang from the west getting ready for their return journey.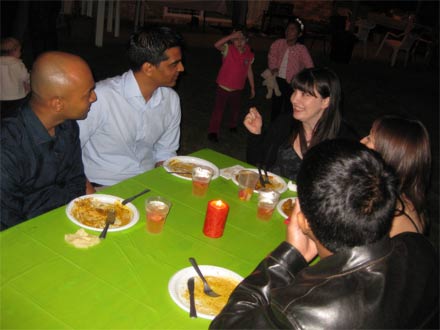 Miche had this table leaning in.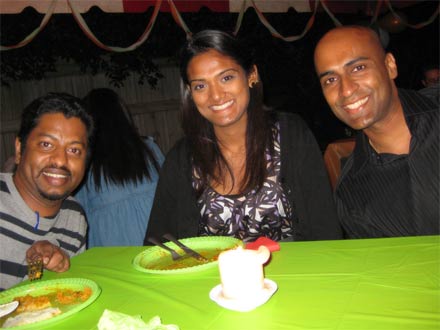 Anan, Oooms and Indy.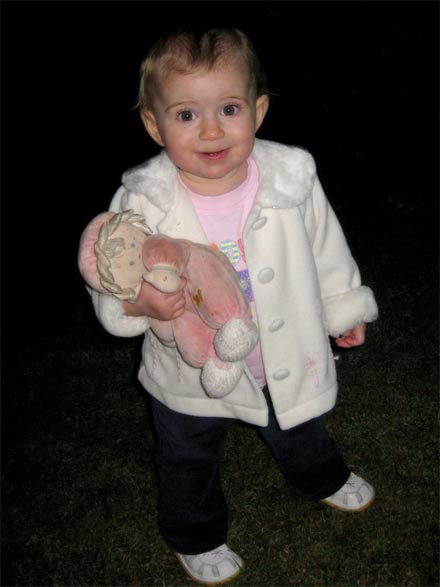 Iím standing up! Still!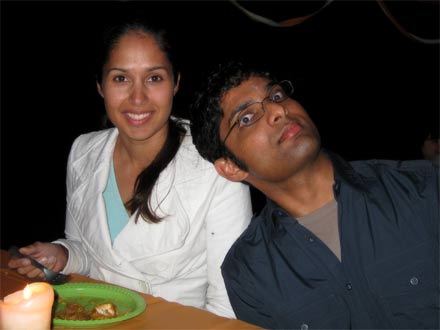 Orright Gem, we have a problem. Where do I submit the medical bills for the guys whose jaws shattered on the floor after they met you..? Surely you have a process in place for such things.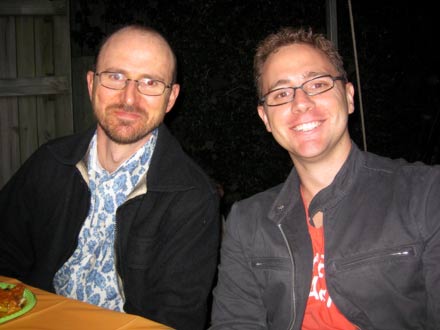 I interrupted a conversation about saving the world here... Much momentum was lost.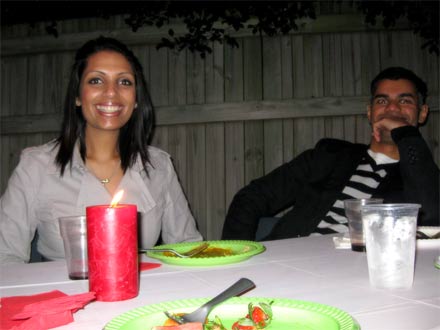 Shifty took on his now familiar chairman position by the back table with Vibs.
I DONíT believe it... Fergy and Mizz Lee got me and interesting looking ticket.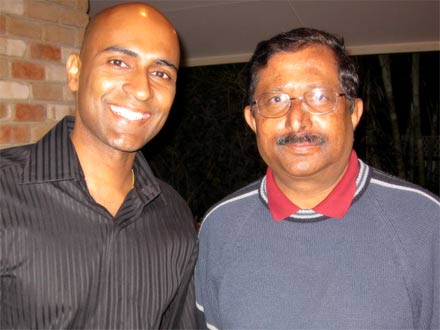 Indy and dad had a long chat going.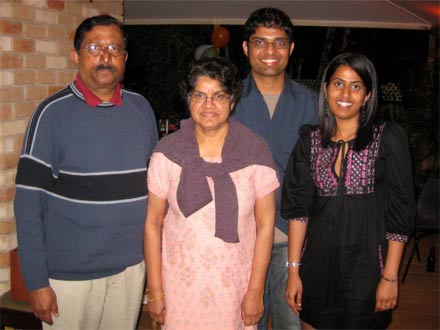 Renu and I with the folks.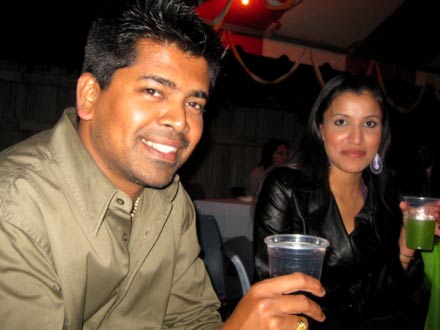 Mookhy and Shilpa by the table.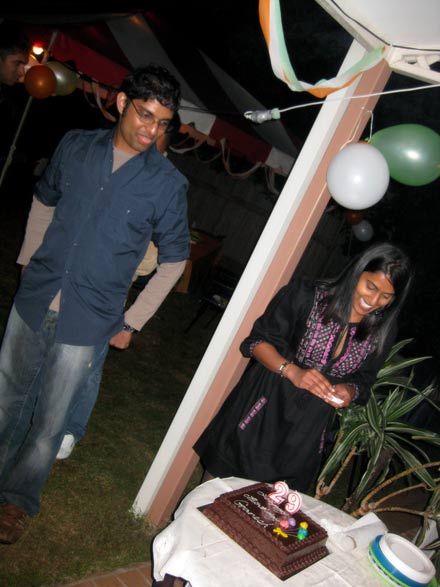 Time to make a wish.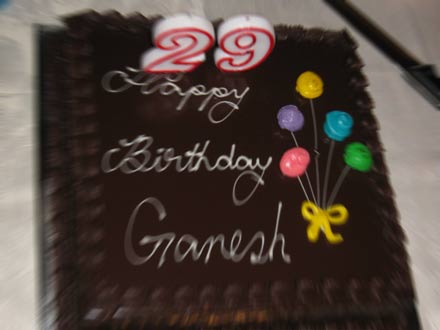 Without the aid of Photoshop, the girls managed to convert a 21 to a 29!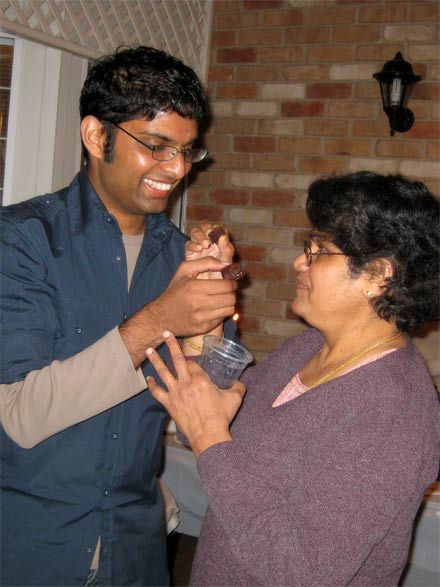 Aaaaaaah.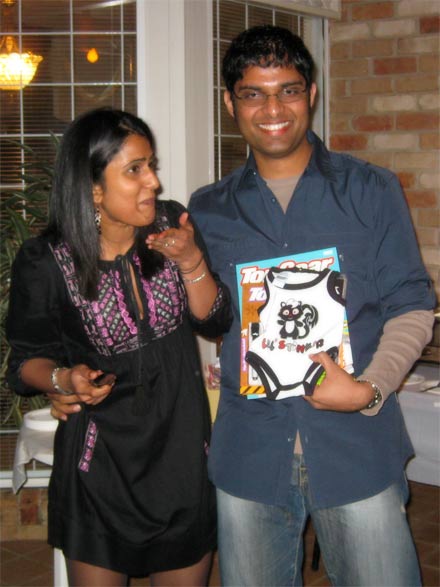 Hmmm... Interesting pressie boys. Iíll let you know when it will be put to use.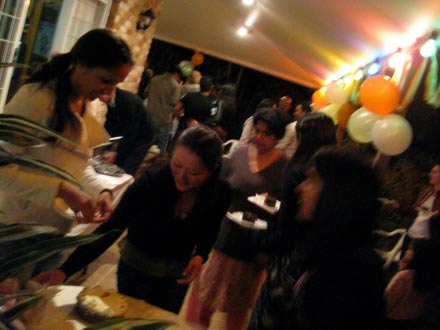 Cake processing.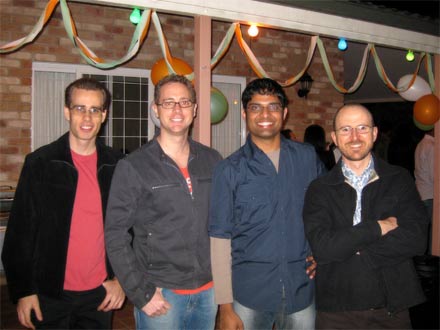 The Mech Boys. We were just missing Pang, Johnson, Smithy, Francis, Wilson, Hillier, Taz, Biddy and Maria... Umm.. Well, those were the guys worth copying off anyway...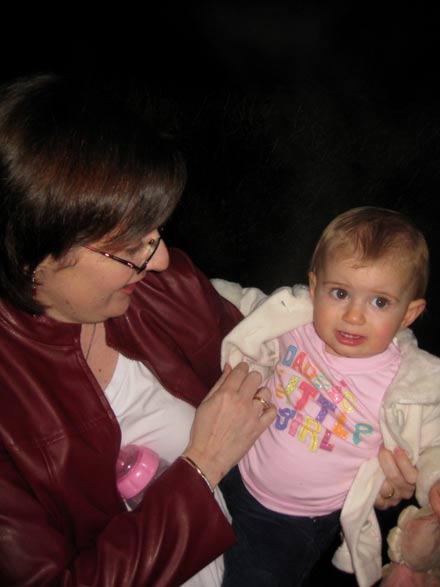 I wonder how much choice Steph had with her slogan shirt.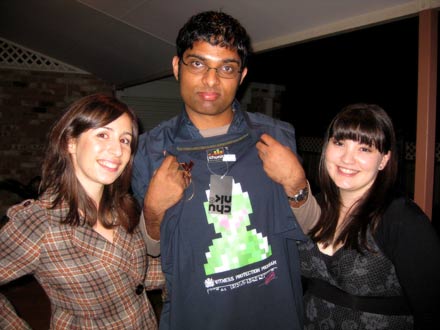 The girls teamed up to get me my own slogan t-shirt...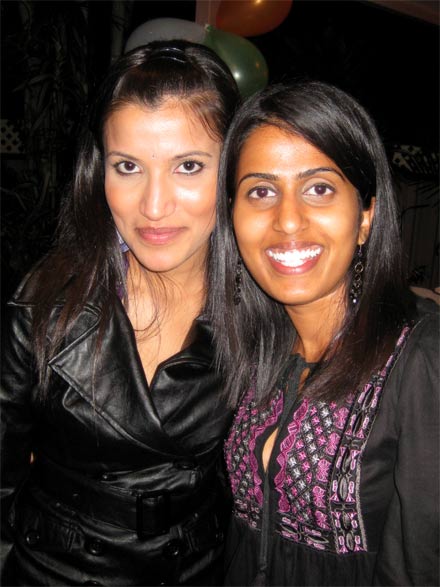 Shilpa and Renu.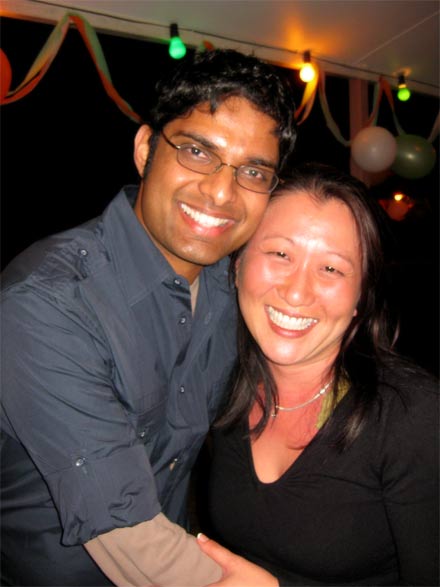 Karen and I.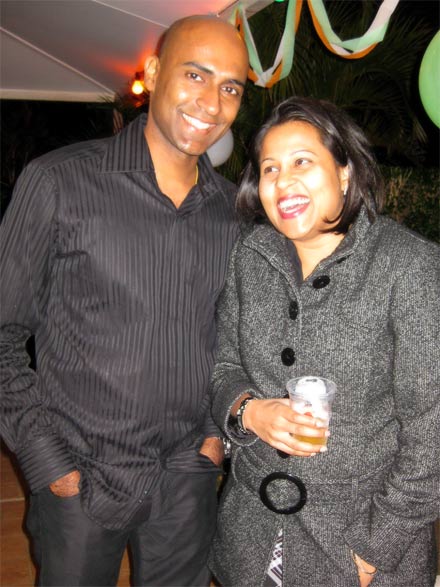 Indy and Shiv moments before their departure. I should have taken a shot of her unique parking style... Oh, the things you can do in a Mini.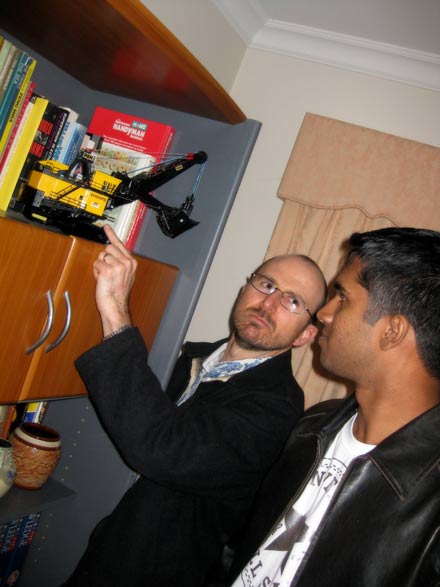 And in a totally random shot, I caught Davo Mate looking on approvingly at my baby P&H 4100 XPB.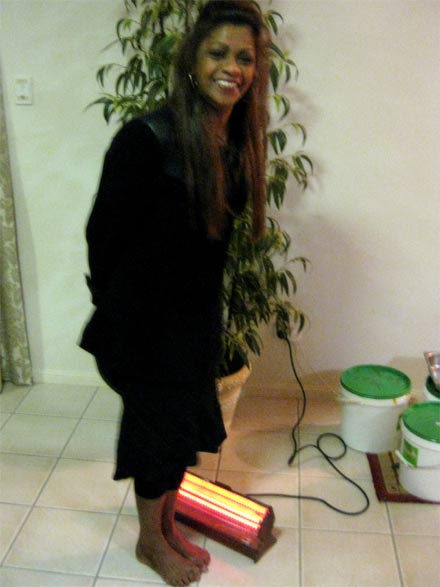 Aunty Padís dance moves centered on the heater.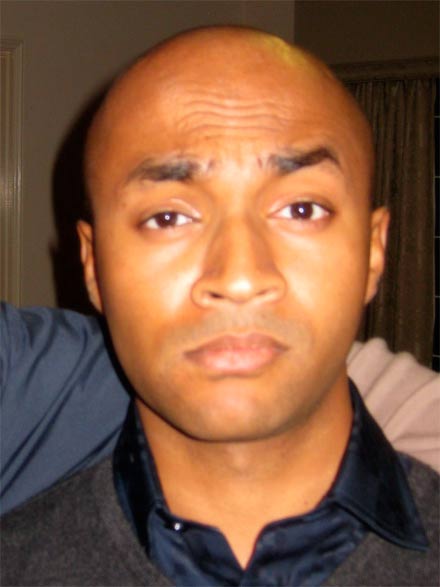 Huh, where am I? What year is it?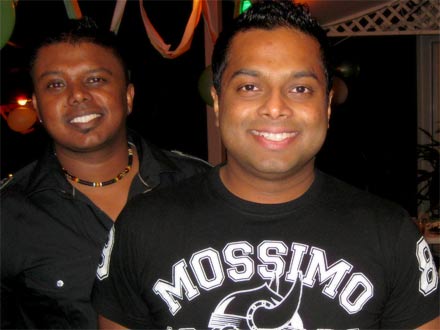 Bernie Mac and Dhoosh.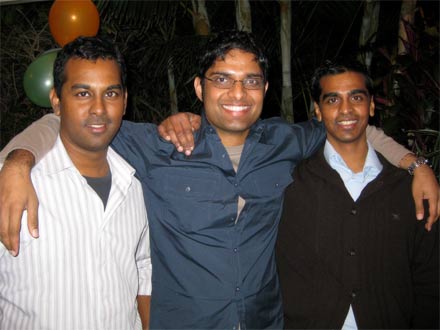 KashíníPrathab, the last of the stragglers! Patty, itís been 4 years since the last one mate!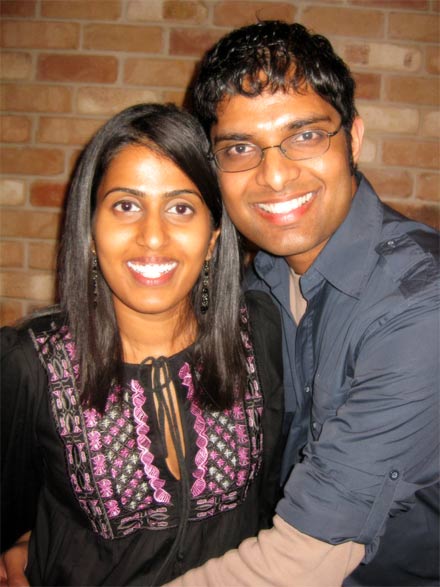 And in the tradition of Juan Antonio S., this has been the best birthday yet!
THE PAGES
Curry News Network
Latest Entries
Report Archives
Latest Race Updates
Links