Final Sydney Stint
13th August 2009
Well, seeing that it's been nearly a month since my Sydney gig ended it's about time that I got some of the photos up. The second stint had longer hours and went on for about two weeks longer that I wanted. As you will note from some of the photos, I got to get to know Sydney Airport pretty well...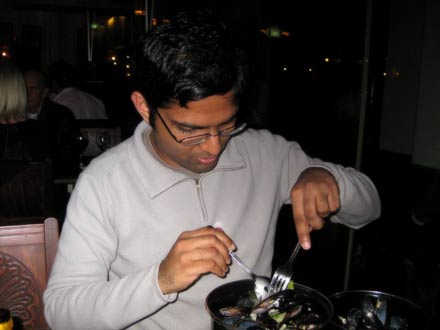 The first thing I did once my month in Sydney got extended was to call on Prathab. He couldn't have picked a better place for the catch up. We were booked into the Belgian Beer Café. Their specialty was mussels.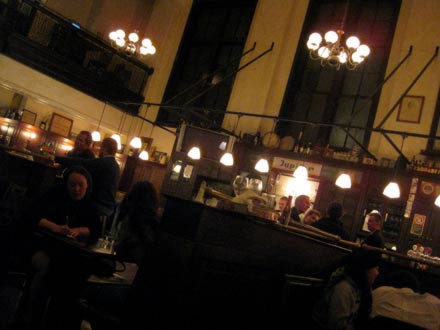 The ambience was equally good.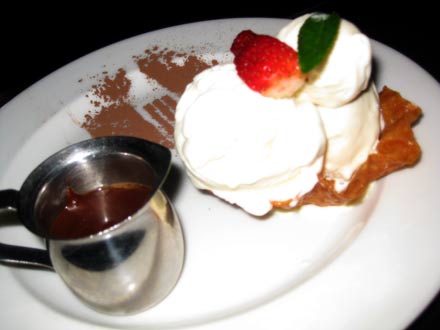 Umm, I had to have a dig at dessert to see if they could provide the whole package...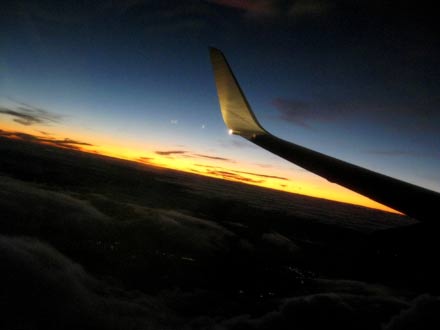 That week wend on by quickly and pretty soon, take offs and landings started to blur into each other.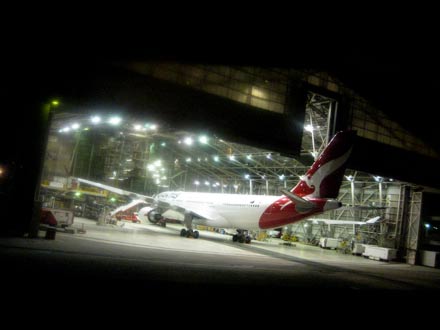 Occasionally I got in great shots of the planes being worked on.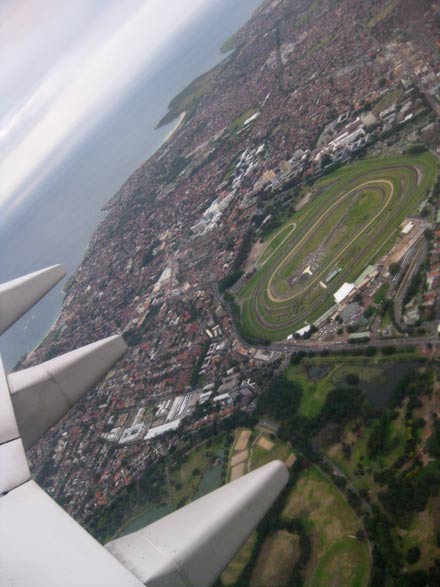 That's the Royal Randwick Racecourse. Coogee's in the background.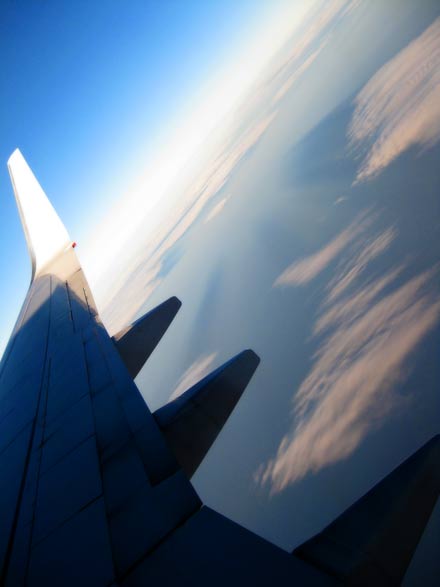 I had an early flight back for when I took two days off to go see Cats and managed to get a shot of these clouds pretending to be icebergs.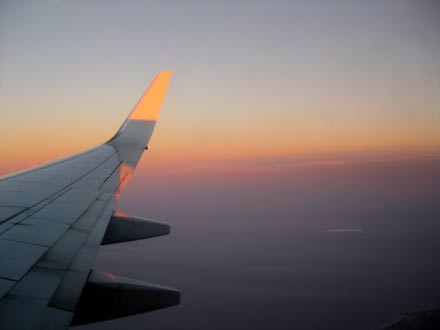 No matter how early the flight seemed to take off, it always landed in the dark.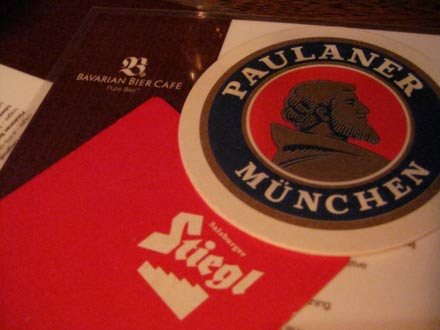 Ron got us together for a trip to the Bavarian joint in Bondi during my third last week. It was so good, that I wound up there for two consecutive nights!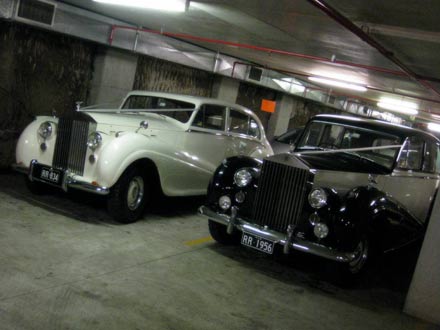 The owner of the place we were staying in had six or seven Rollers! These two were my favourites, although the white one could some restorative work.
Another week, another sunset...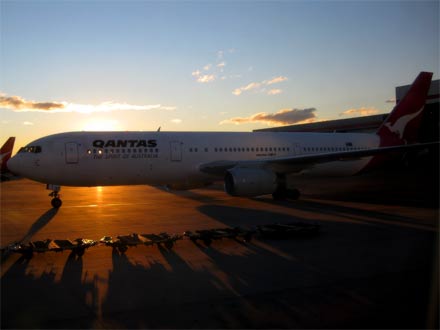 Here's an important tip when flying- 767s rock!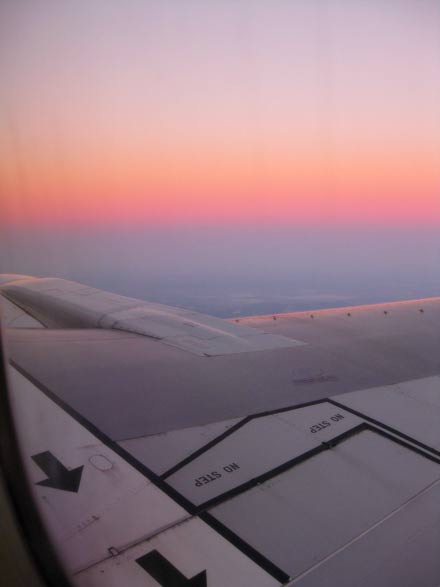 By the start of August, the days began to get longer and flight home was always that little bit more scenic.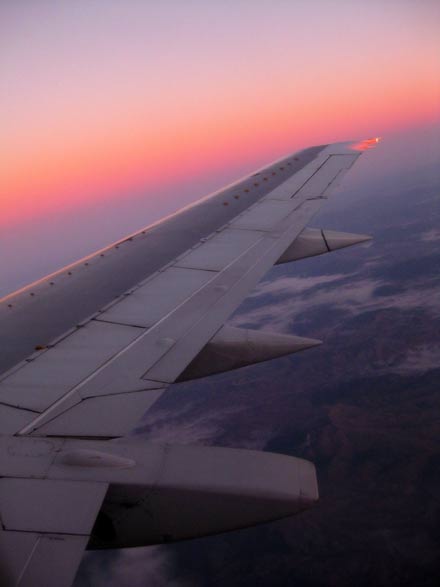 The sky rapidly became black once I finished with this shot.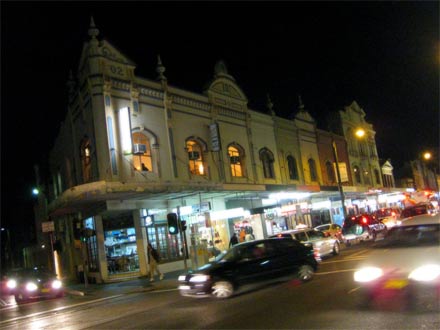 Newtown! I was on a exploratory mission to locate the best pad thai place in the world... according to Nina, anyway.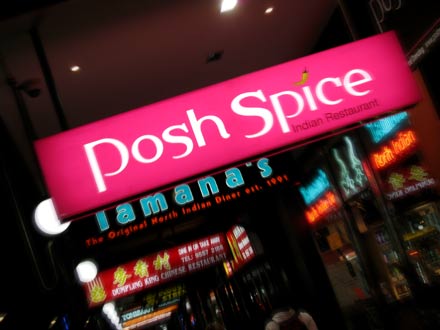 This task was complicated by the realisation that I was in the Indian part of Newtown. Nevertheless, I met up with Ooms and her friend Akanksha for a different strain of Thai.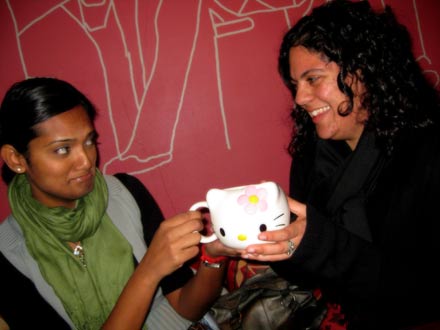 Ooms scored a Hello Kitty mug for her collection that Akanksha found in some alleyway.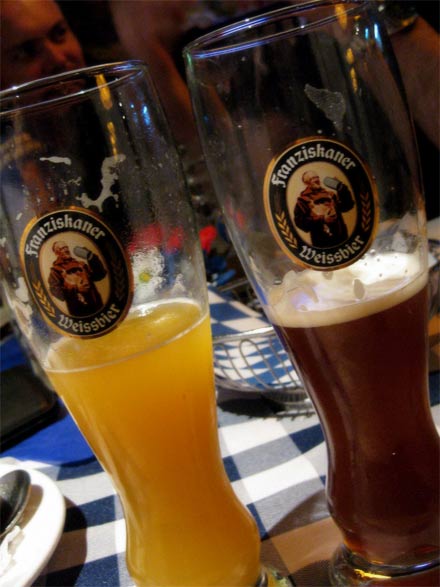 later that week, I wanted to get crew out to the Belgian place, but it was booked solidly for the days ahead, so we settled for Lowenbrau instead. Beer can taste amazingly good with mango and lemon flavours people!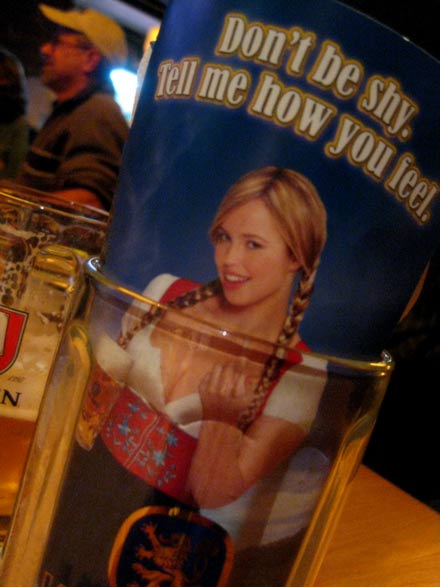 Ooh...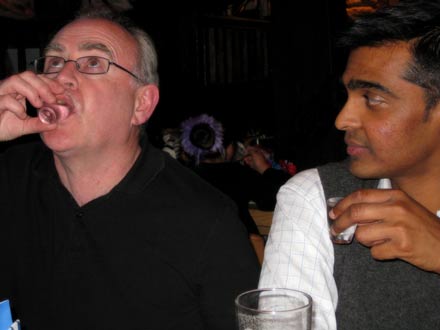 George extolled the virtues of Kirschwasser as a digestif to Prathab in one gulp.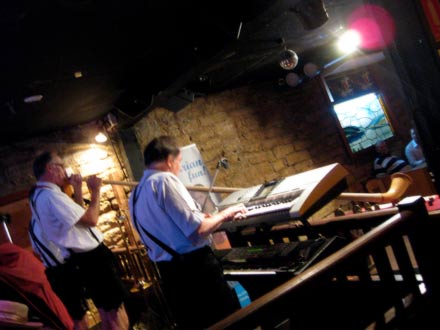 Blowing the world's longest instrument. The band looked very German, but they played Edelweiss so many times that I was convinced that they were Austrian double agents.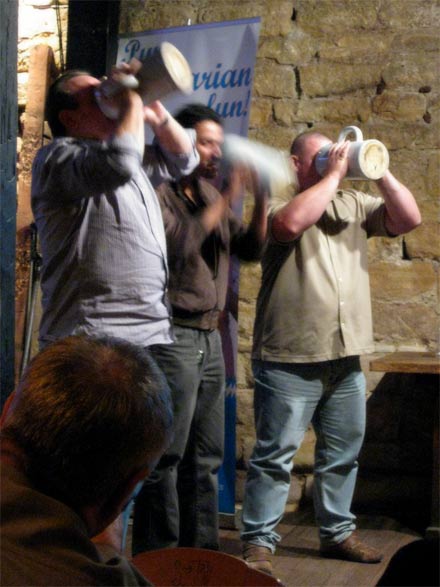 These poor sods had to drink lots of beer to win more beer.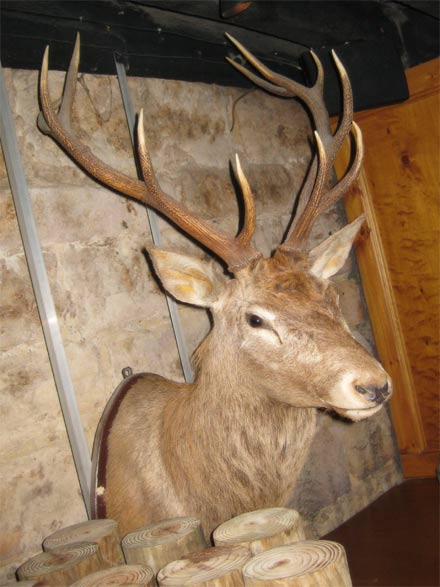 Funny, I didn't see any venison on the menu.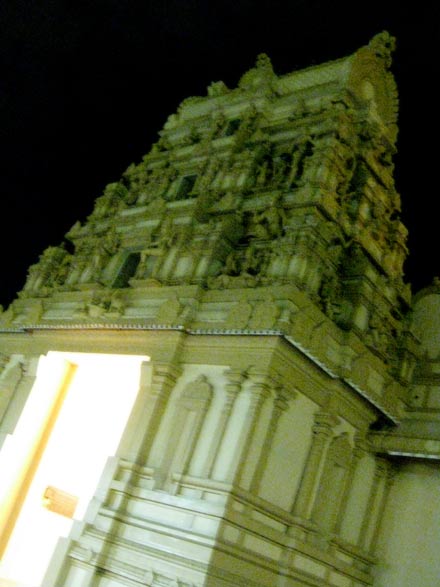 I should have been in Brisbane, but I spent a pretty quiet final week down in Sydney. I missed out on my MY birthday holiday (known as the exhibition holiday to some locals), but I got to visit the Sydney Murugan temple.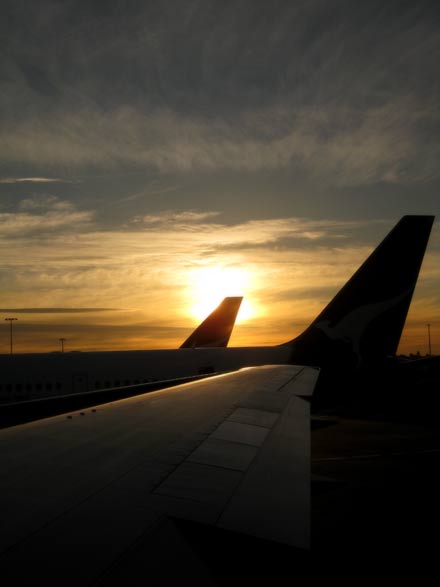 Home at last!
THE PAGES
Curry News Network
Latest Entries
Report Archives
Latest Race Updates
Links