Renu's Birthday
20th June 2009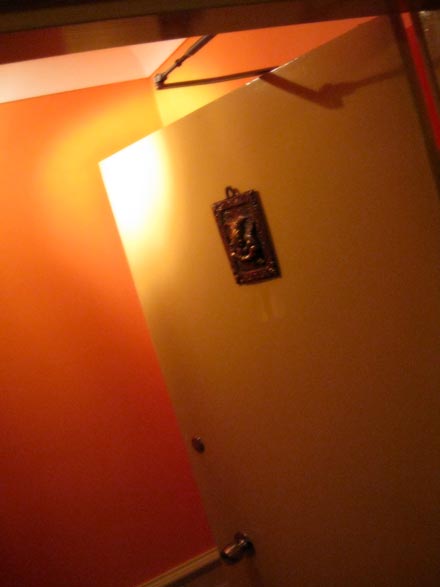 Open house!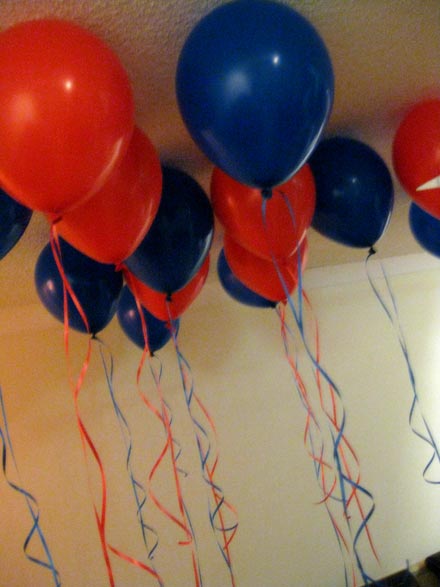 Party atmosphere- check...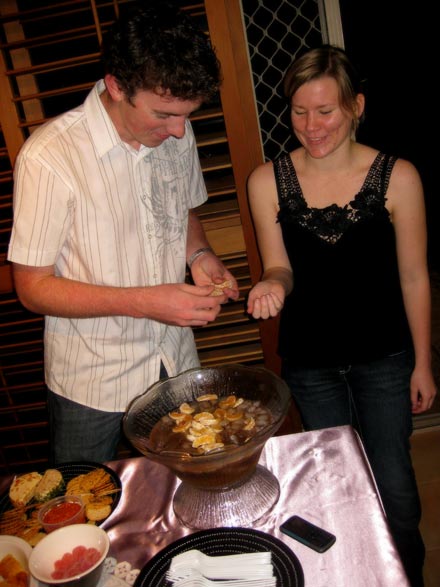 Ryan and Keira were in early and had started on the punch.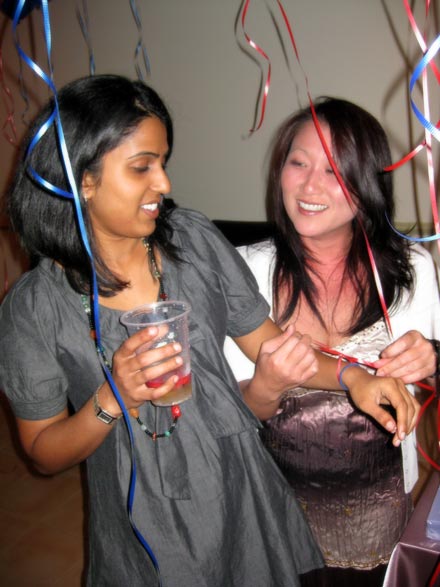 Karen had been in and out all day and decided that the best way to not lose the birthday girl was to tie a balloon to her.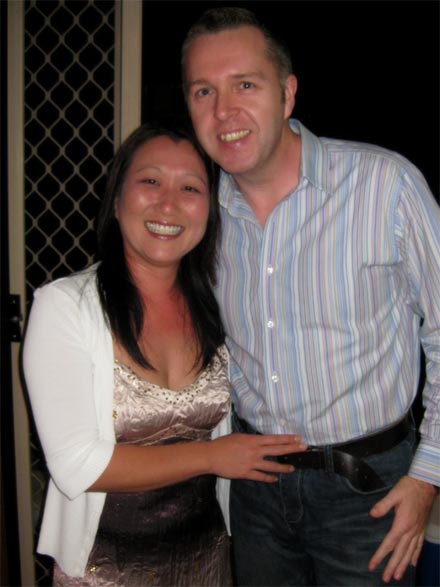 Karen and Noel.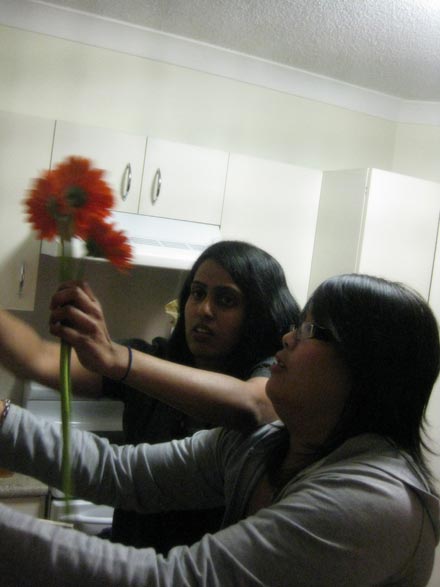 Save the flowers!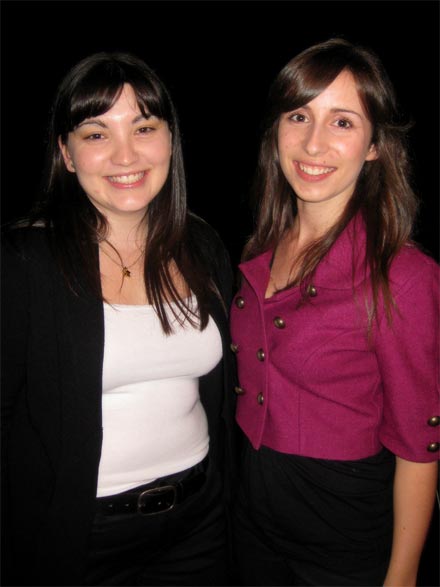 Miche and Mel.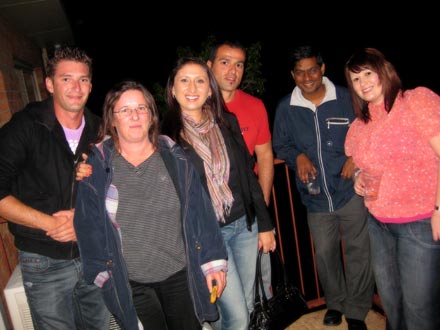 There was a large contingent from the road building crew.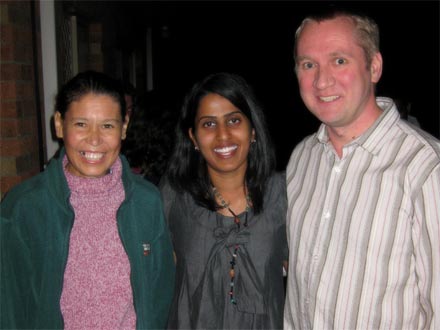 Eugenia and Rob with Renu.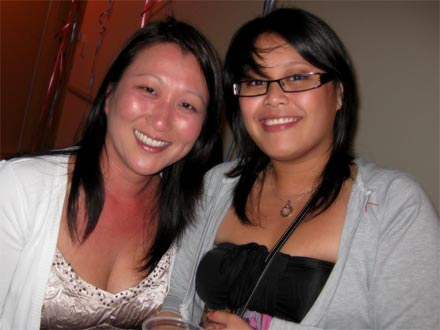 One had to keep and eye on these two all night as a subtle struggle for power developed between the two all night.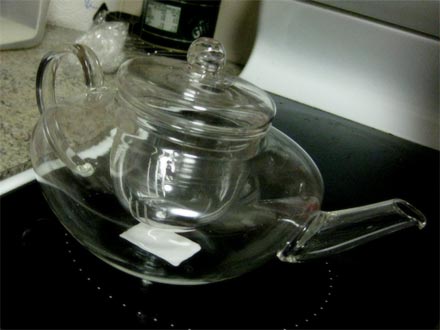 This must have been Cinderella's teapot.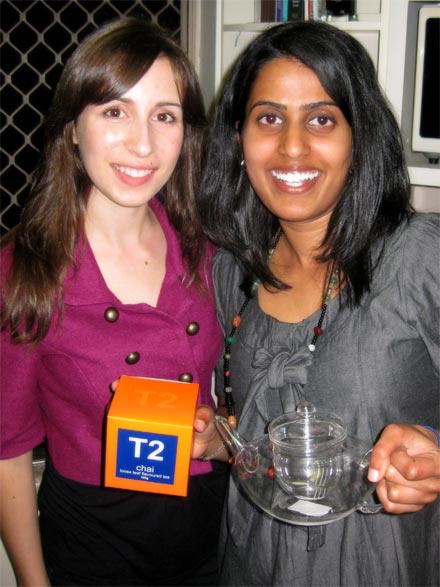 Mel sorted the birthday girl out with a tea set.
You need something stronger than tea when Guy's involved. Kelly got dragged along for the ride.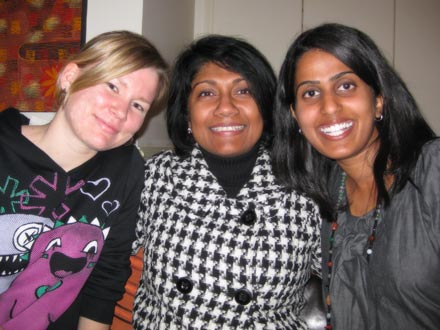 Keira and the new face of David Jones, Mal, with Renu.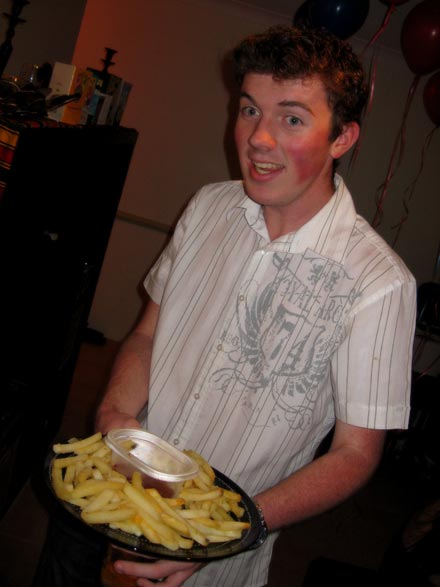 We put Ryan to good use.
Miss Yucel squeezed a shot with the girl.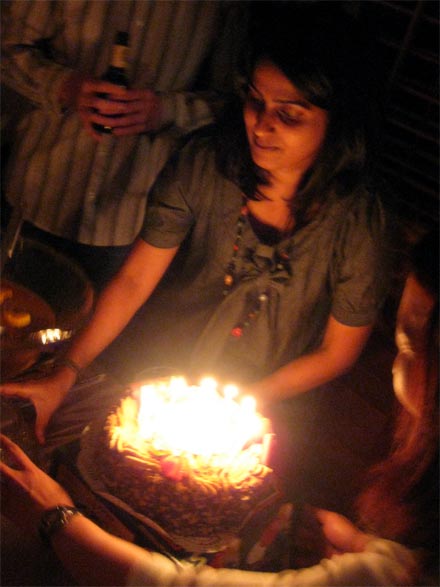 Karen set alight the birthday cake and slapped it on the table.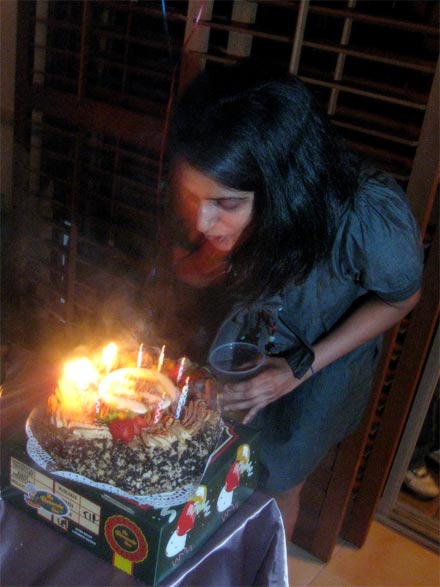 Renu huffed and she puffed...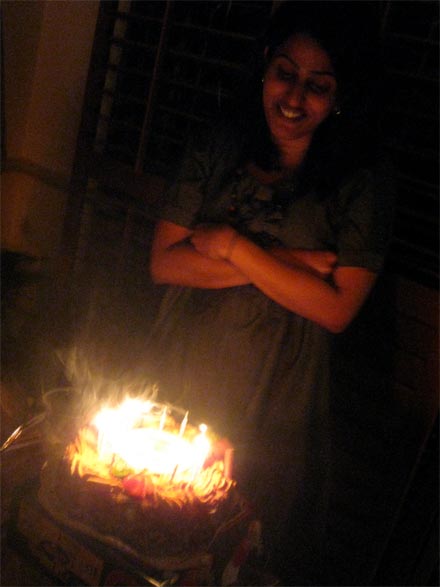 But the candles were booby trapped!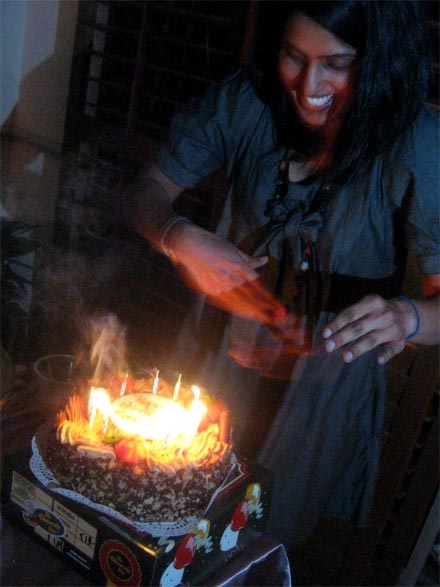 Desperation set in. Where's the fire extinguisher. The flames eventually went out and the chopping was begun.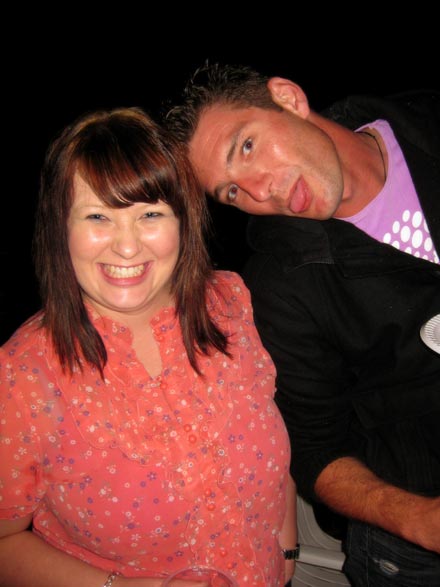 Hayley was kept entertained by Sean.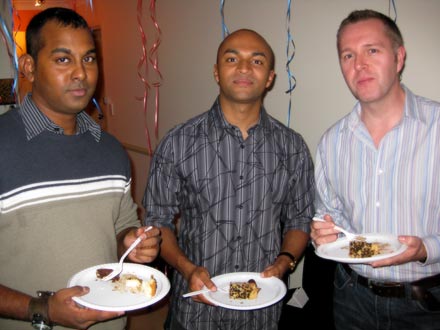 The sombre three.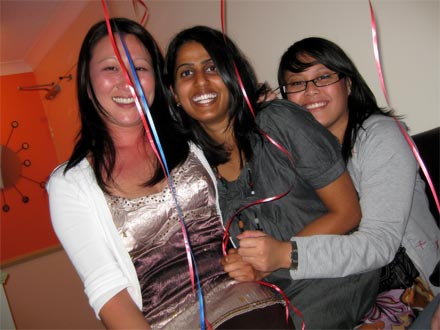 The not so sombre three.
We finally had Daktarr Saar smiling.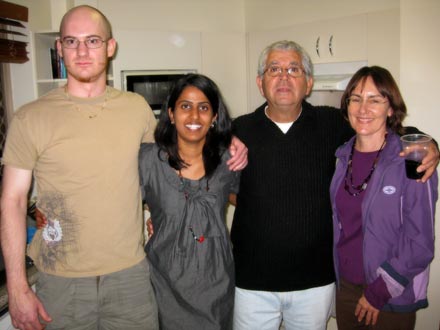 Troy, Tony and Paula rounded off the squash crew.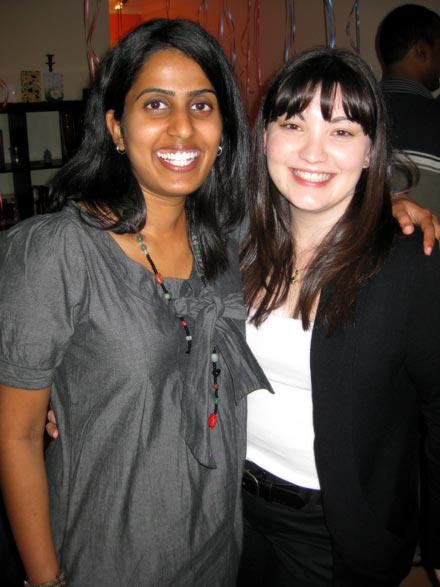 Renu and Michelle.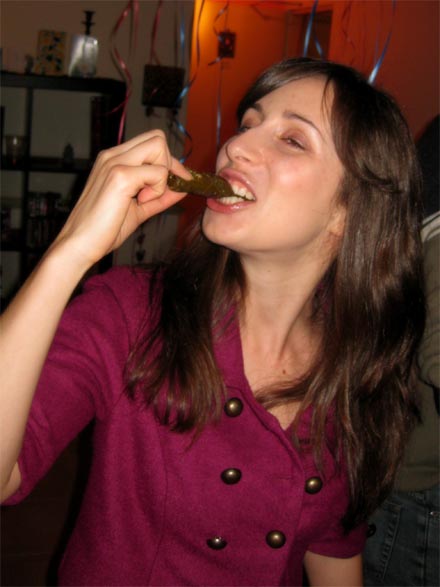 Mel showed off exactly how one should put away dolmas.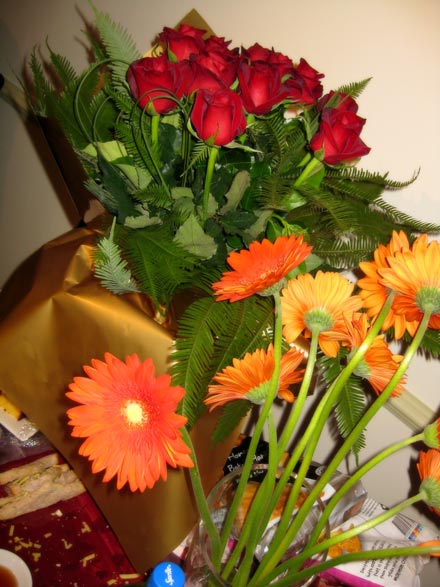 The flowers worked in with the overall colour scheme of the place.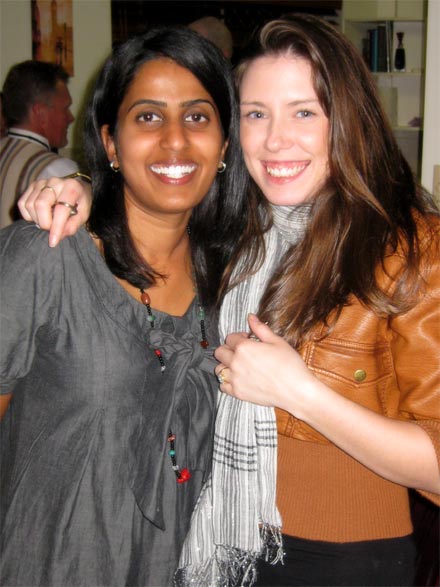 Renu with Kelly.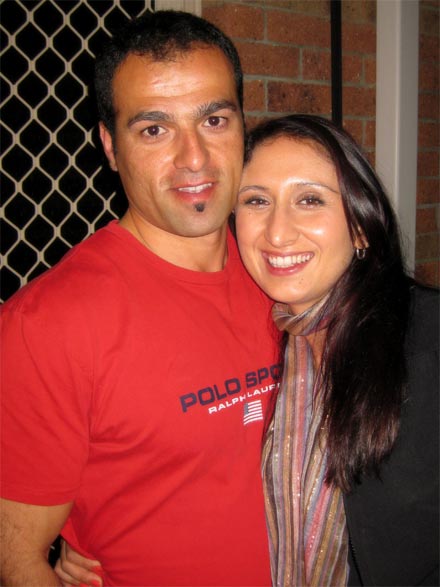 Yucel with her Oz.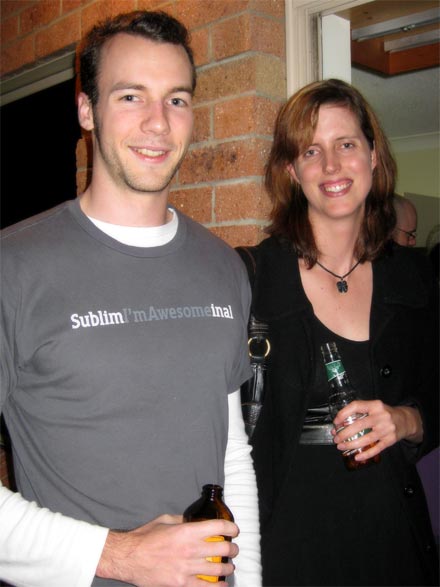 Michael and Lisa.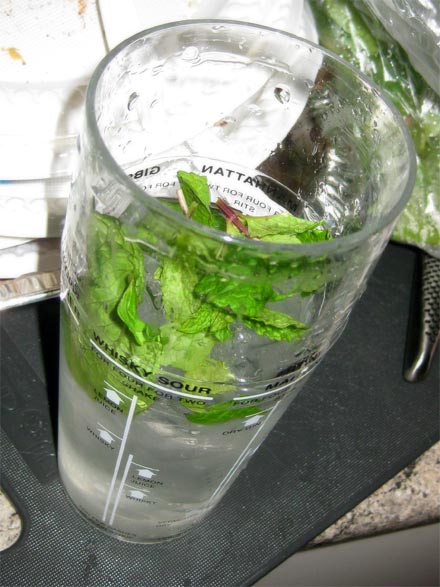 It was all things green in Kash's hydroponics lab.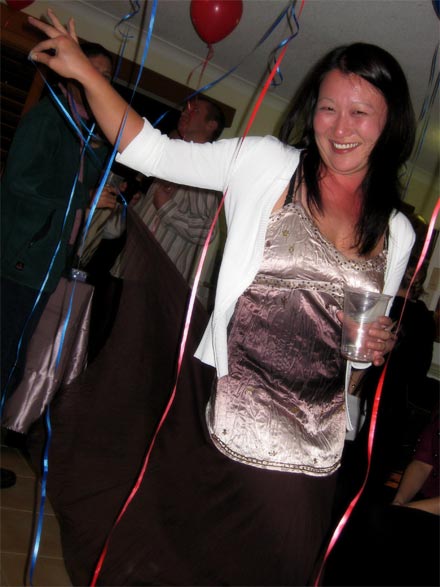 Attack of the Nina. Karen's skirt did a Marilyn Monroe due to Nina's balloon tying efforts.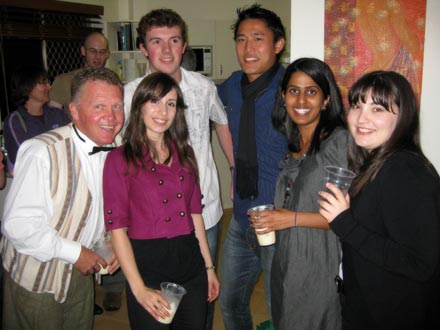 Alright everyone, don't look like you've just seen a camera...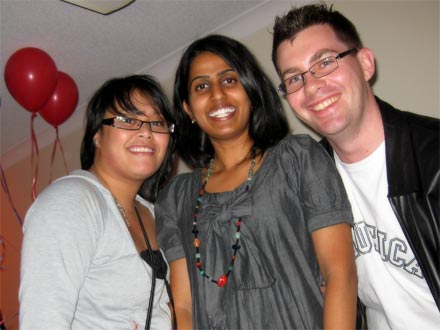 Nina and Mick with Renu.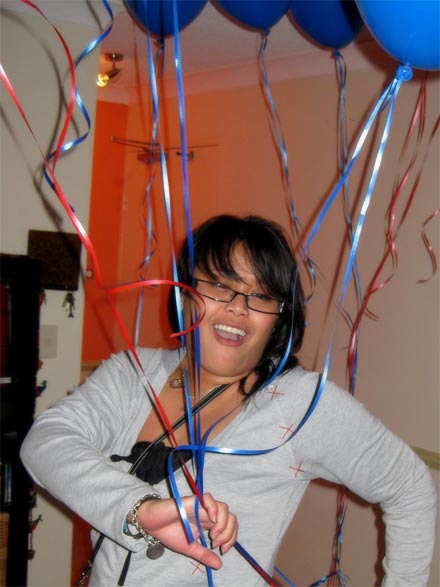 I made sure that they had to pose long enough for Karen to counterstrike.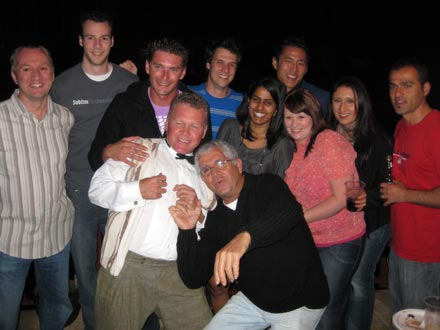 How much load can the balcony take?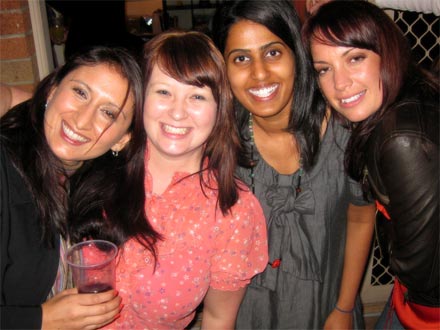 Yucel, Hayley, Renu and Daryl.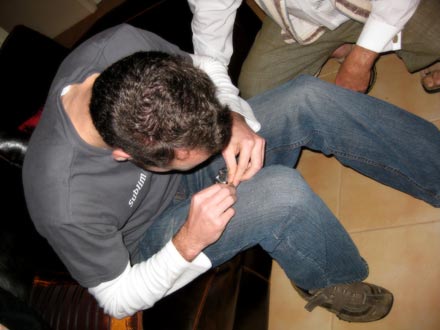 Mike's watch repair shop was set up in the lounge room.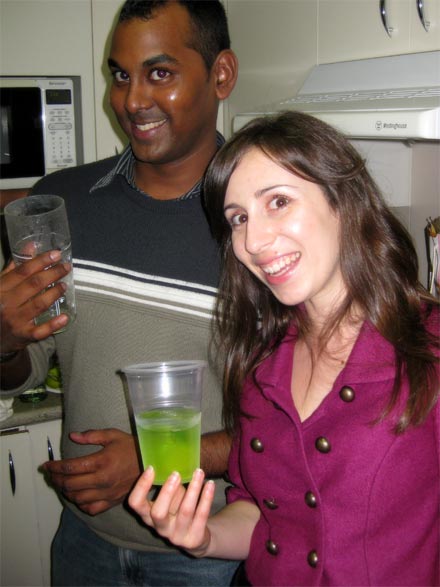 The hydroponics depart kept pumping out more green things.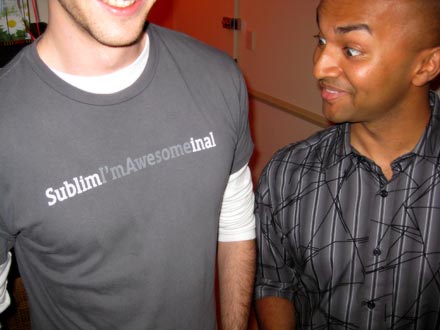 A tee-shirt that Daktarr Saar will need to add to his now famous collection.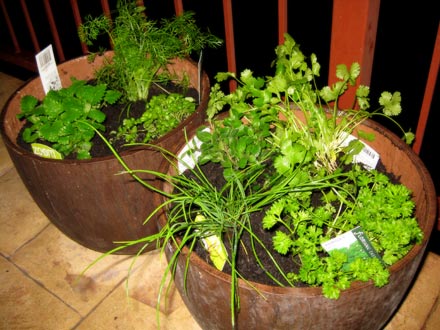 Hayley's herbs.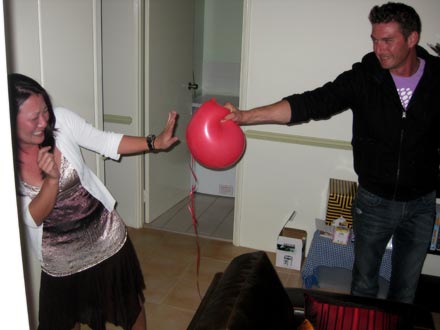 Sean could not resist the draw of the helium and was soon having a high-pitched choir of Happy Birthday singers.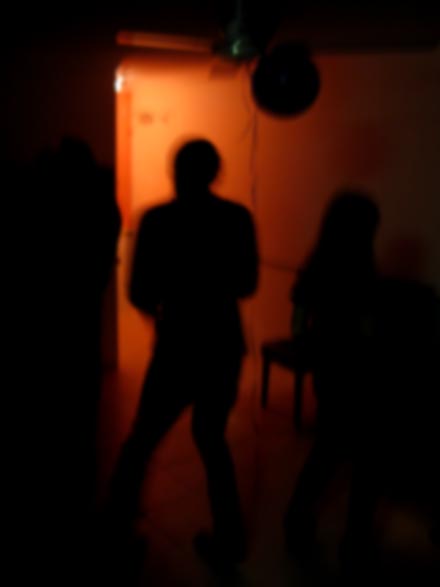 Mood lighting for the dance floor.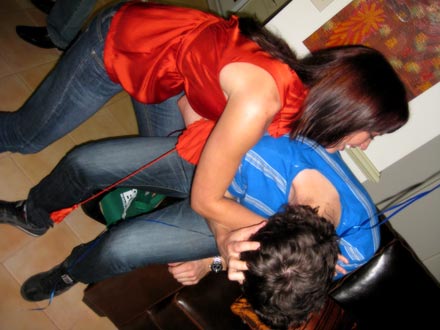 Poor Ben, losing to a girl again.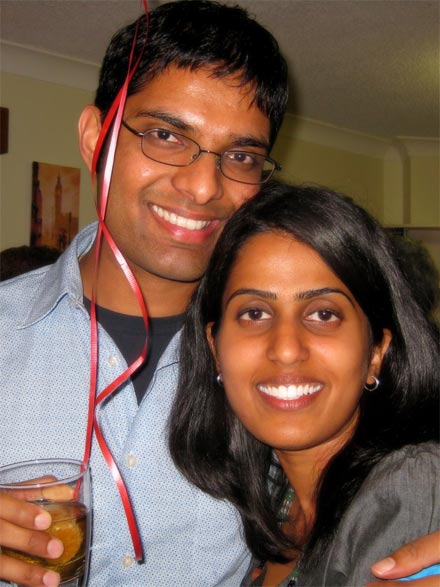 Finally, a shot with the girly...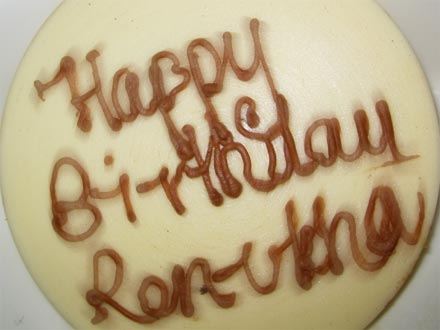 And a big thanks to Miss Karen and Miss Hayley for the set up work
THE PAGES
Curry News Network
Latest Entries
Report Archives
Latest Race Updates
Links