Pete & Jo's Engagement
23rd May 2009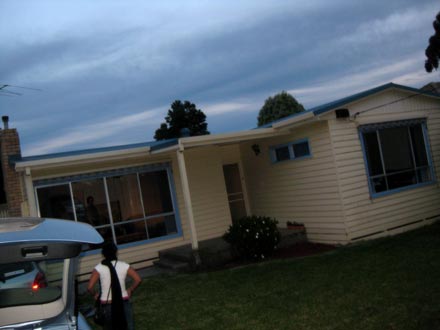 This looks like it. Renu and I drove about Clayton in search of Jo an Pete's new house. The housewarming doubled up their engagement party too.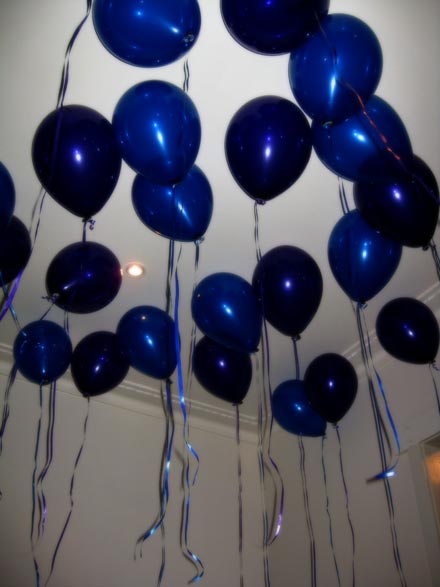 Balloons, check!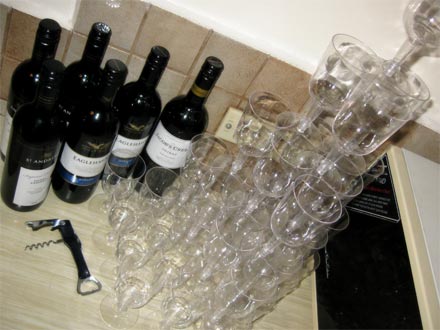 Social lubricant, check!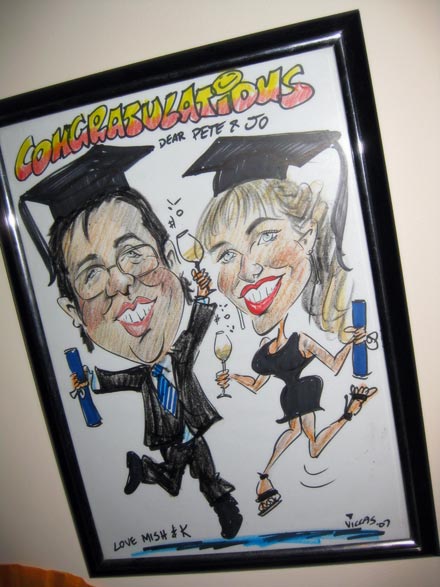 Time for the caricatures to be updated people!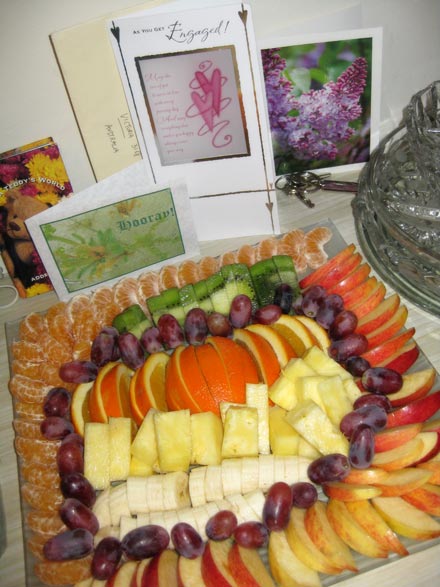 As with the fruit platter, everything fell into place moments before the masses showed up.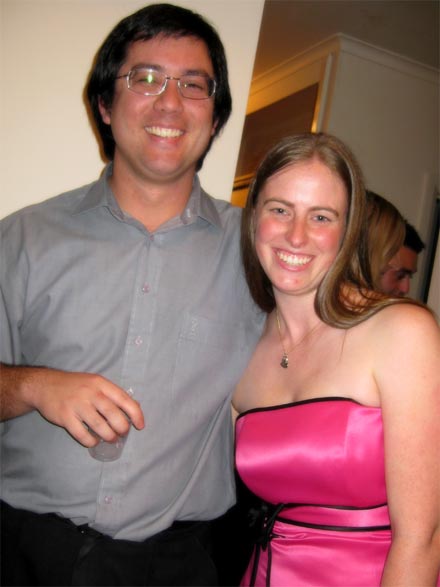 Pete and Jo.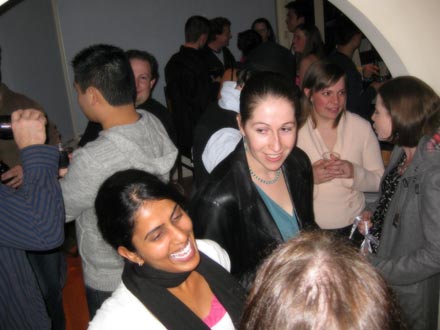 The house filled up quickly.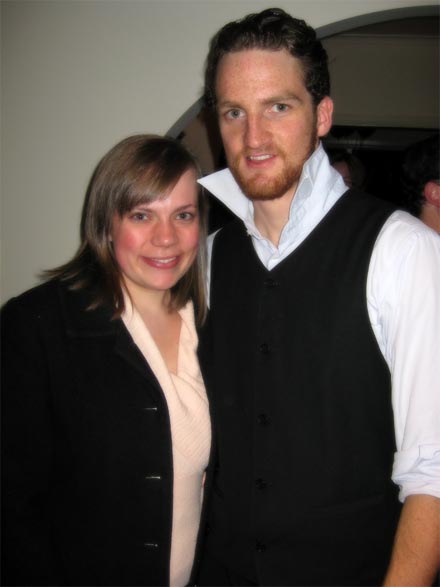 Carla and Anthony.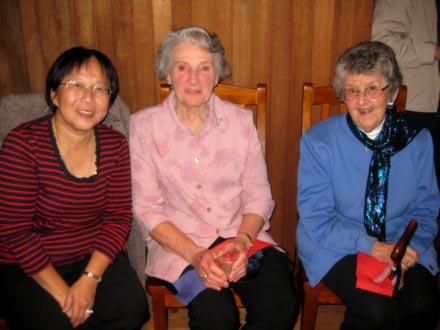 Pete's mum, Gwen and Jo's gran.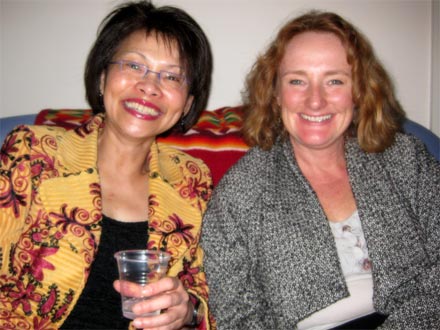 Pete's godmum and aunty Cathy.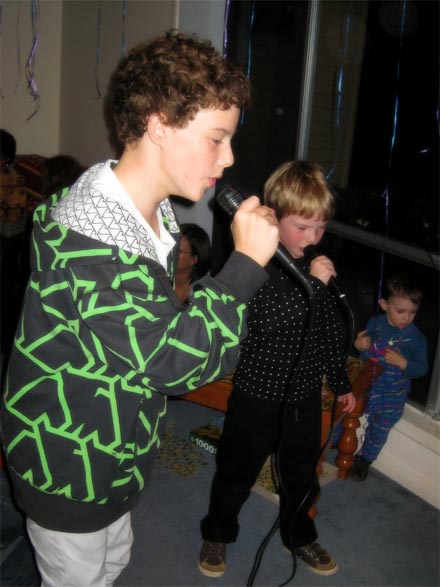 The under 12 set kicked off the SingStar session.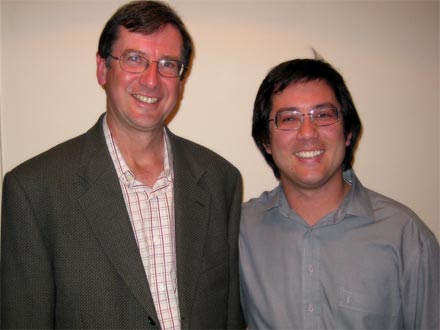 Pete and his old man.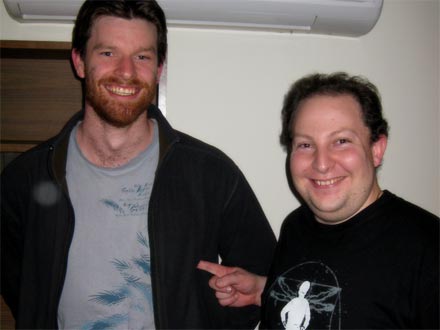 Roy made small talk with a Top Gear fan.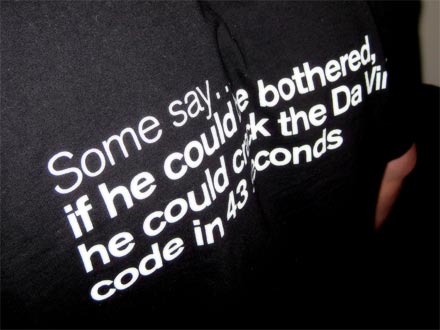 I didn't know that the code could be cracked…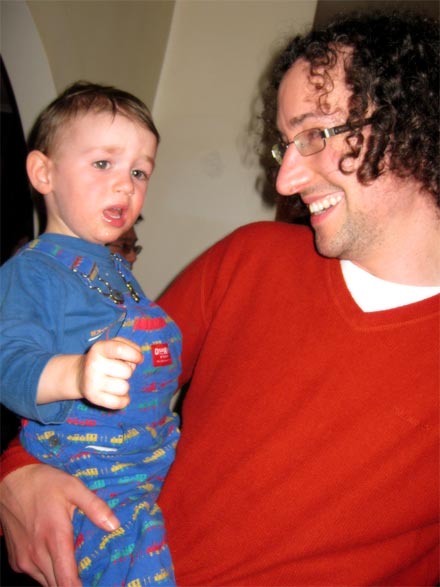 Watching Ed entertain Ed Jnr was quite entertaining.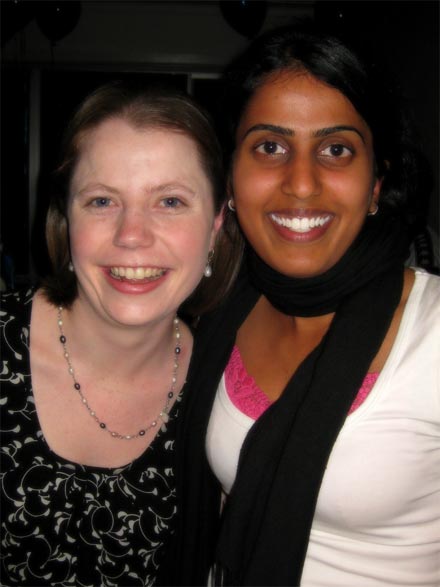 Caz and Renu.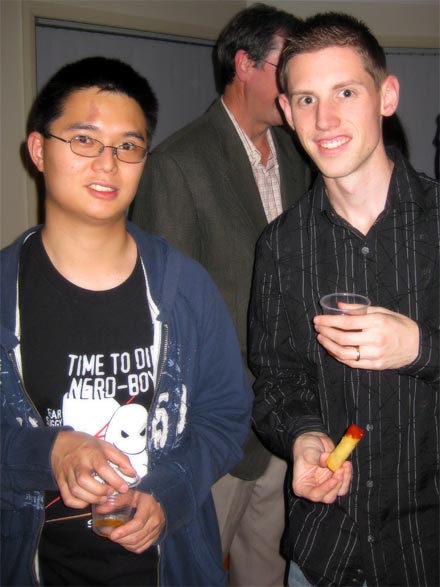 Nick and Daniel.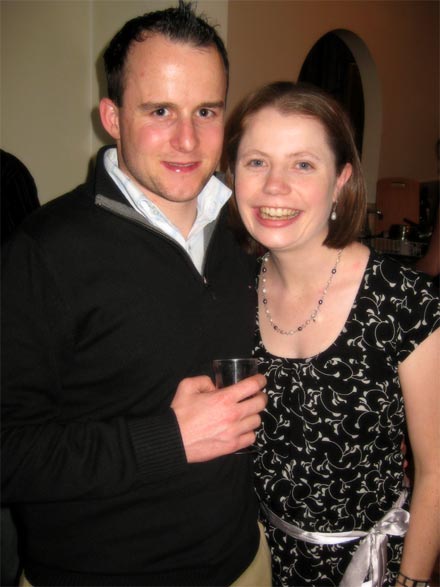 Boy Jo and Caz.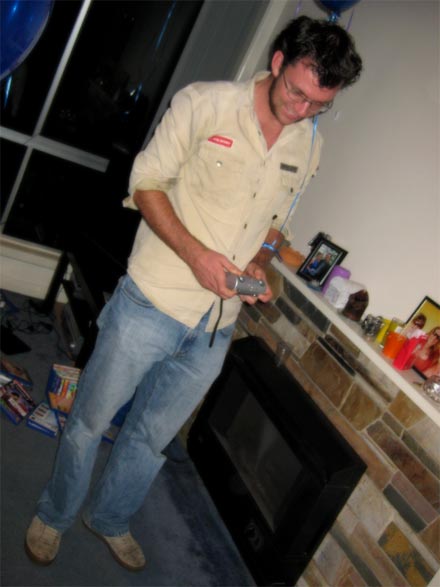 Wolverine, Al, was busy remotely inflicting pain on his opponents.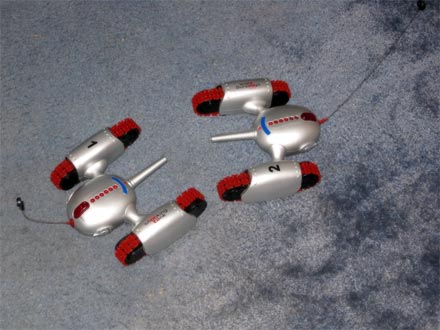 Robot wars.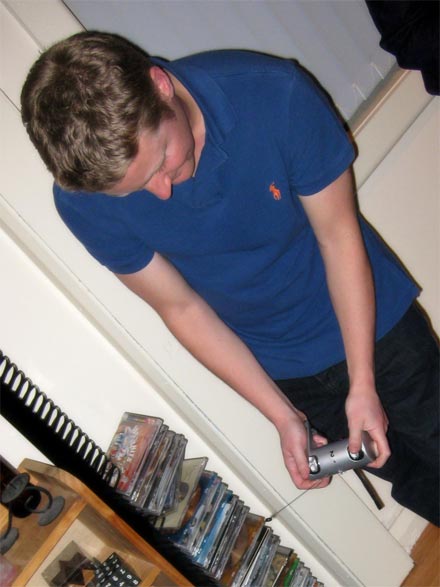 Copping the electric shocks on the other end was Charlie.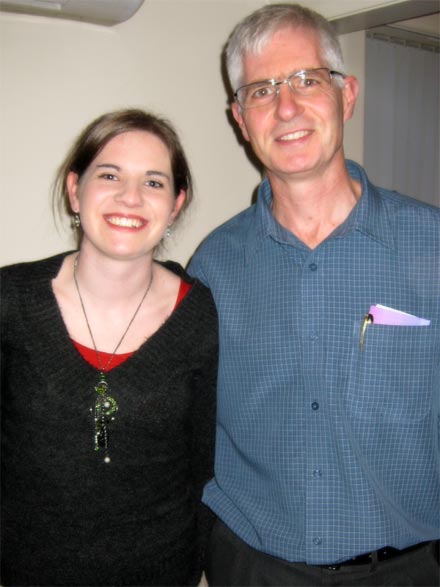 Annabel and Uncle Bill.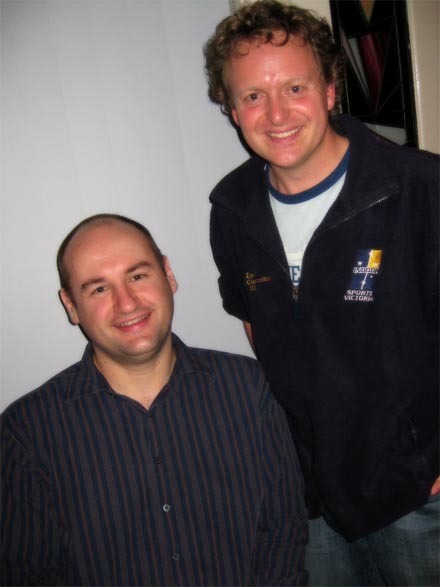 As bizarre as it might have seemed Dr Owen (right) wasn't harassing the chix and kept Mark company.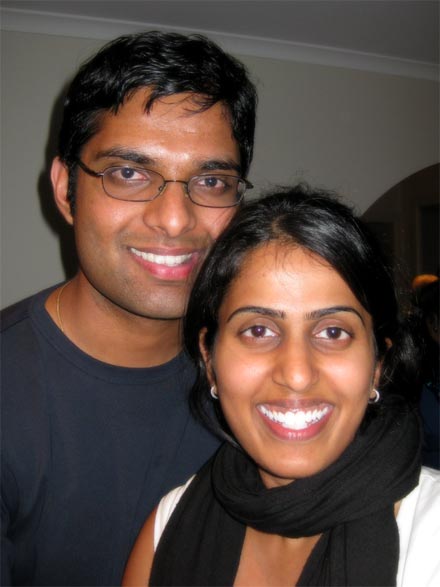 Sporty and I.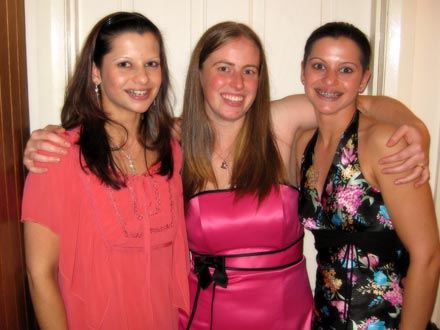 Jo and the twins, Karen and Melissa.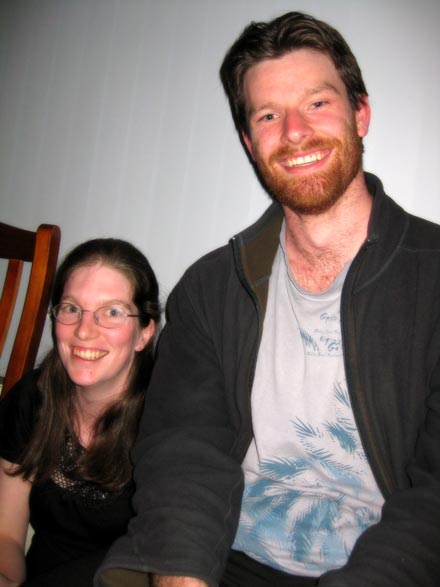 Lisa and Roy.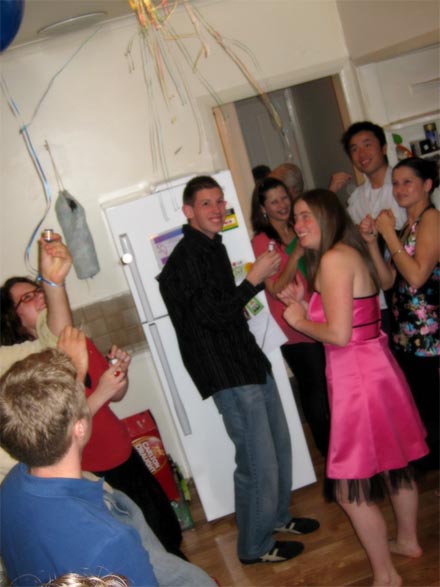 Pop!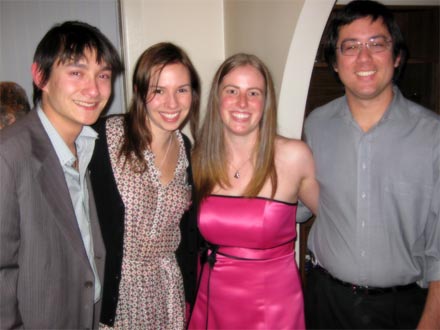 Ben and Jacqui with Jo and Pete.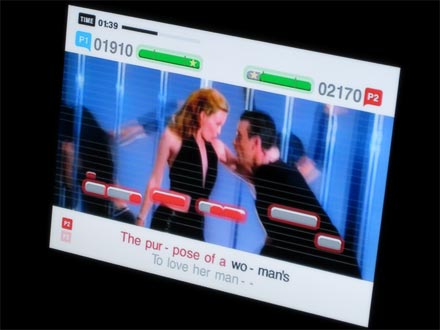 No party's complete until Kylie makes an appearance.
Anthony worked the mike.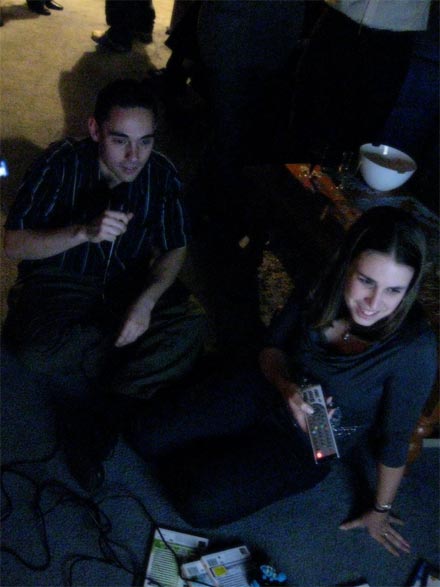 The competition went on late into the night.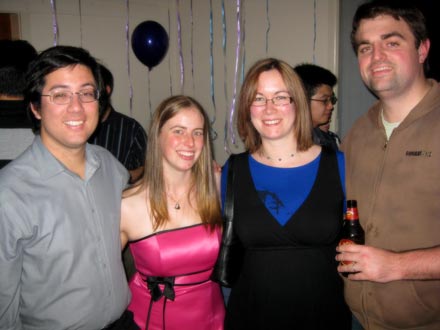 Lisa and Dale with the couple prior to their exit.
Quality couch time…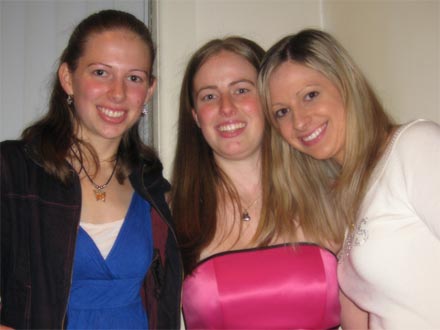 Jo with her sisters, Amanda and Vicky.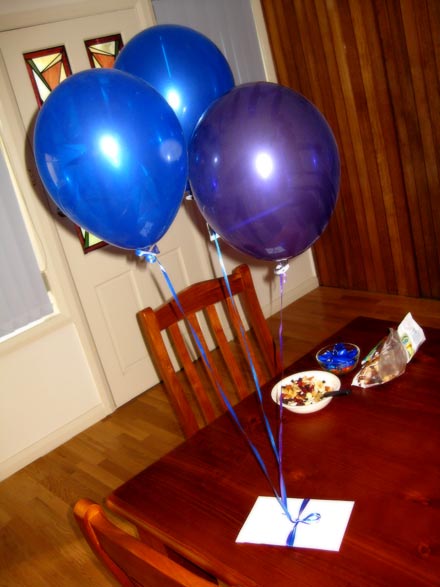 Congratulations Pete & Jo!
THE PAGES
Curry News Network
Latest Entries
Report Archives
Latest Race Updates
Links