Melbourne Trip
23rd May 2009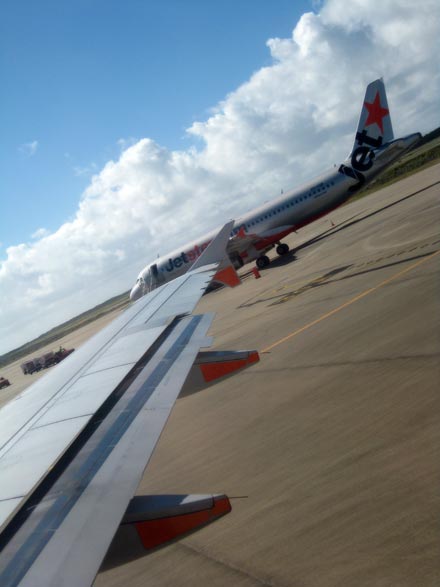 The day after my RDO, I was back at the airport. We were on our way down to Melbourne and we were about to go to Avalon for the first time.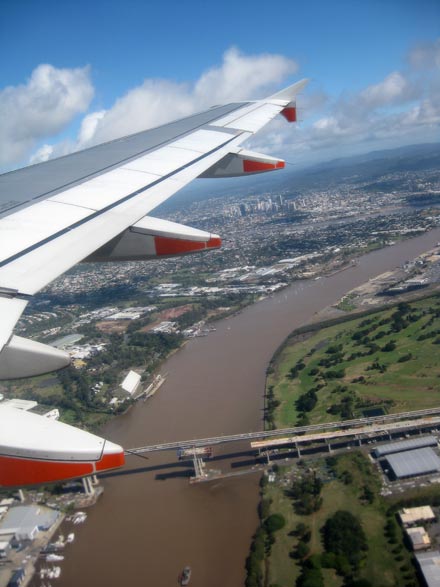 Bye bye Brisbane. This was the first time I had taken an aerial shot of the city.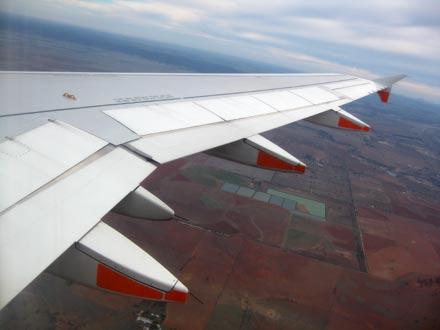 Nearly three hours later we were over Victorian farm land.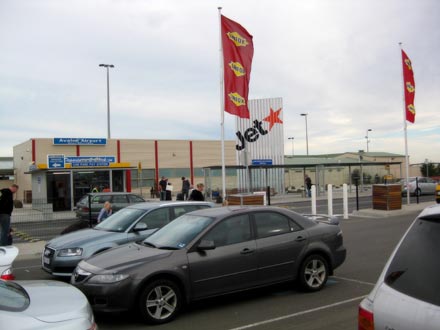 Avalon is 50km west of Melbourne and is a wee-tiny airport. It reminded me of the original Brisbane International airport without the viewing deck.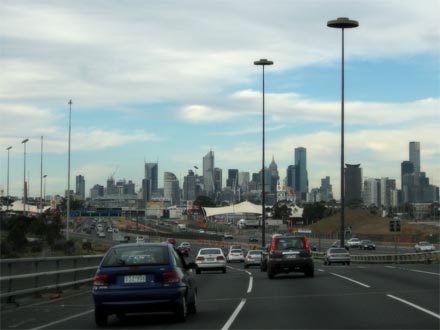 We bypassed the Melbourne CBD to head towards St. Kilda.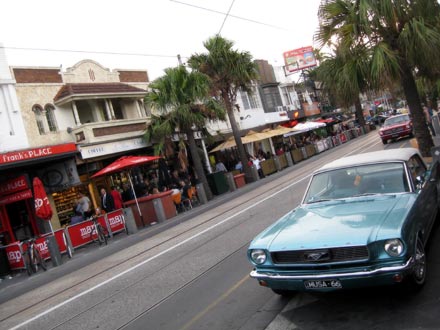 We whittled away the last few daylight hours about the stores along the main drag.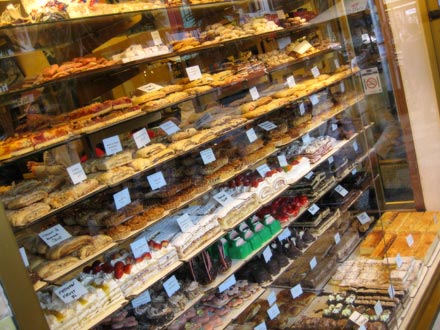 A handful of places specialized in little cakes. And yes, we did stop for tea.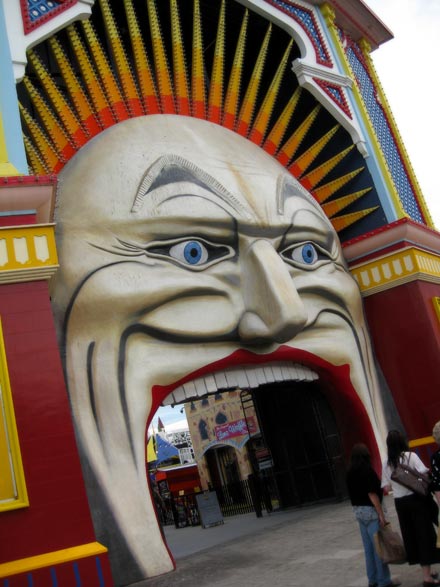 Melbourneís Luna Park face is scarier than the Sydney one.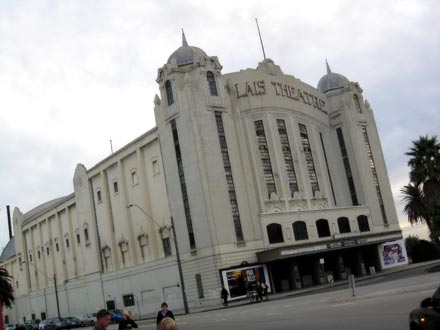 I didnít remember seeing the Palais theatre the last time I was in St. Kilda.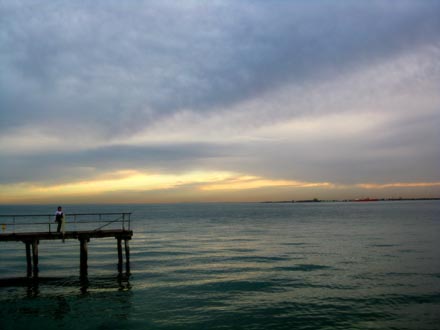 It was a cold day at the beach.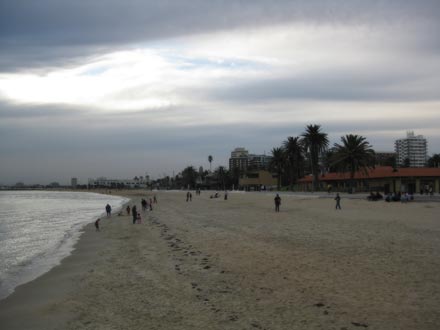 But there were people there anyway.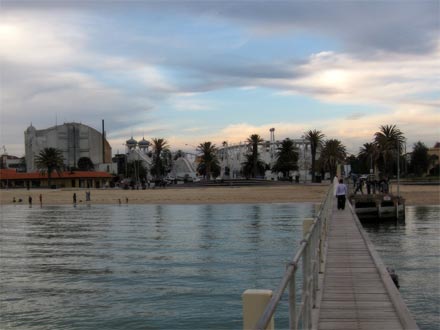 After doing the round of the area, we headed further east to the engagement party.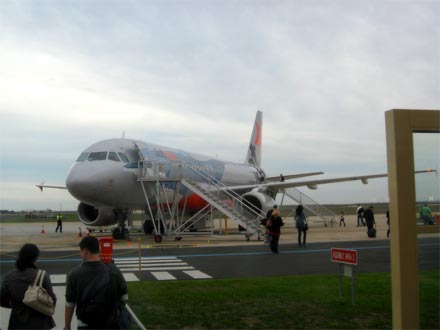 We were again aboard an A320 the next day.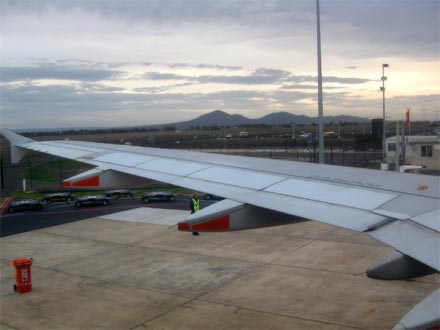 The country side around the airport would have been totally flat except for the mini hills towards the west.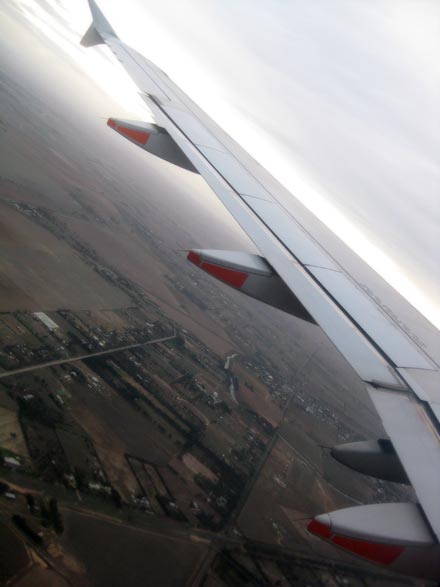 There were plenty of course changes initially as the pilot aimed for Brisbane.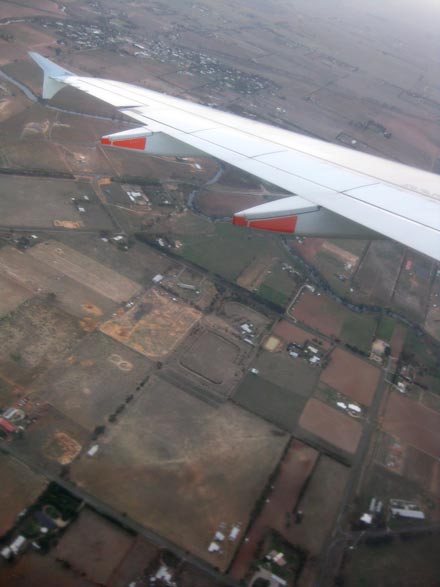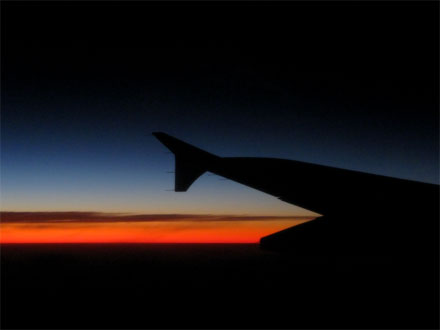 Before we knew it, the sun had set on the weekend and it was back to work the next day...
THE PAGES
Curry News Network
Latest Entries
Report Archives
Latest Race Updates
Links