First Stint in Sydney
21st May 2009
I guess it's probably time for an update from my time in Sydney. I was originally due back in Brisbane at the end of May, but I will be here for all of June and a bit of July too. Here are some shots from the first month.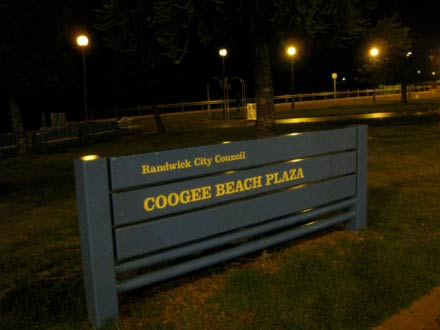 I'm being put up right on Coogee Beach. It's been way to cold to venture down though.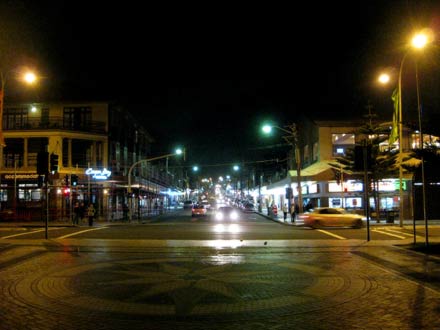 The place probably has bit more of a buzz in summer.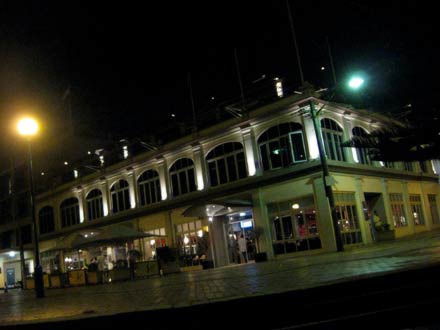 There a few pretty buildings as one heads north along the promenade.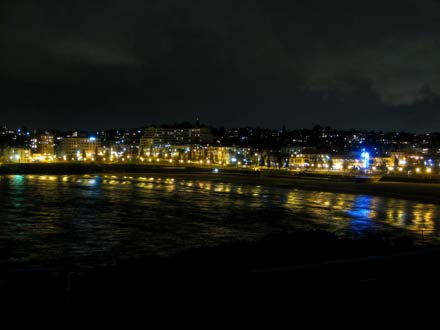 The beach at night.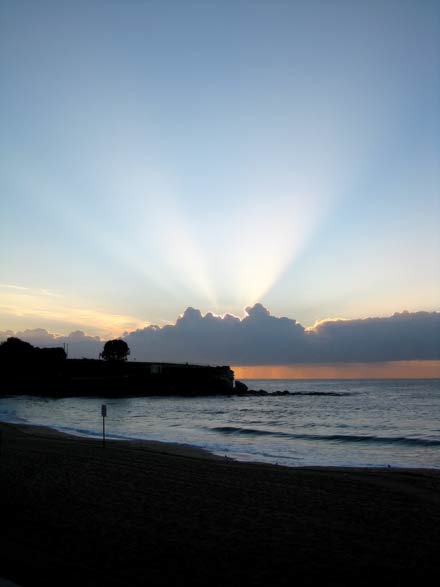 The beach in the morning.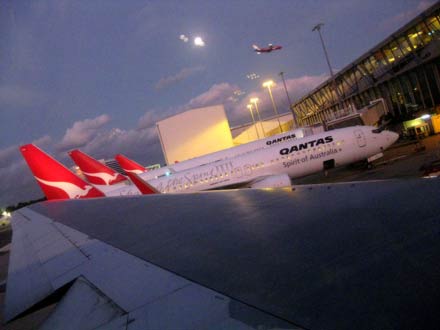 I get to see a fair bit of this as I wait for delayed flights on Friday evenings. On this particular occasion, I got to see the sun set over the airport due to a slight delay.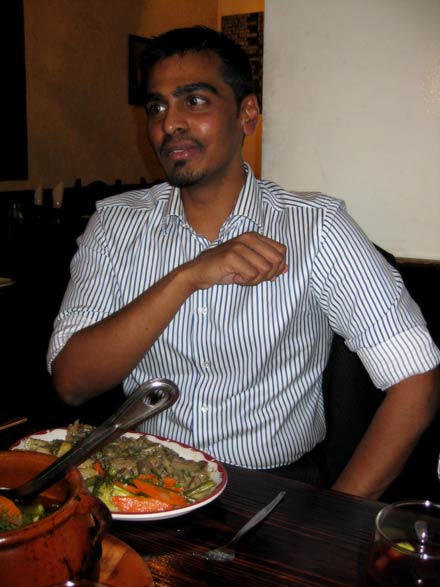 On my third week I finally got to get a few of the boys together for dinner. Shifty was down on business, D-O-C was free and Patty lined us all up at Capitan Torres for dinner.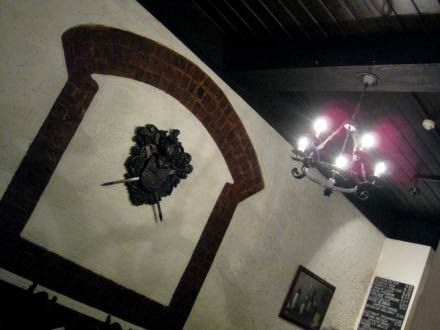 The décor seemed to suit the whole Spanish theme, but the waitress was Czech.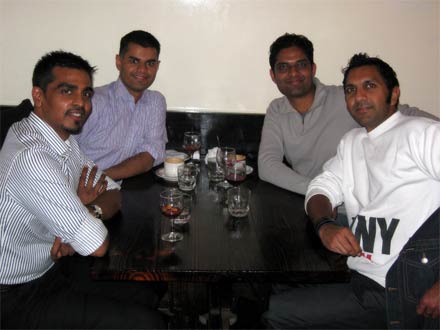 It's been 3 years since the lot of us were in the same place at the same time.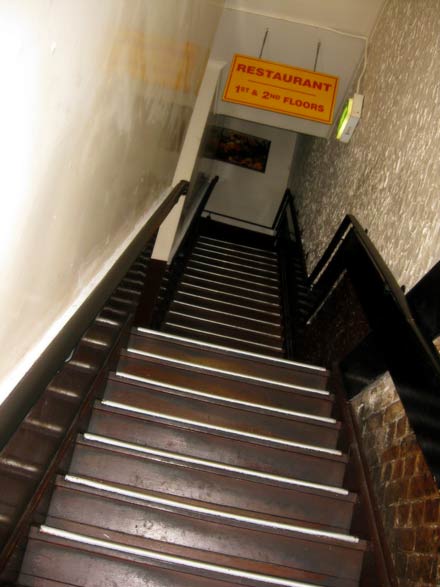 The trip back down was interesting…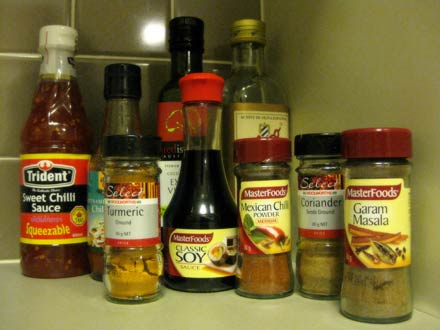 Of course it wasn't all about eating out. I had my collection of spices to mix and match.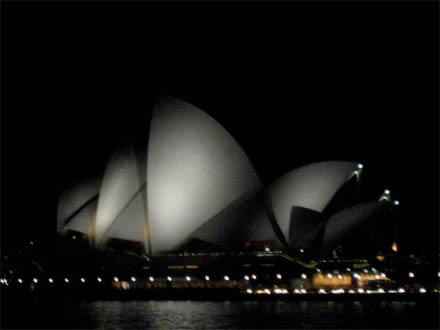 A trip to Sydney would seem bizarre if there wasn't some time spent at Circular Quay.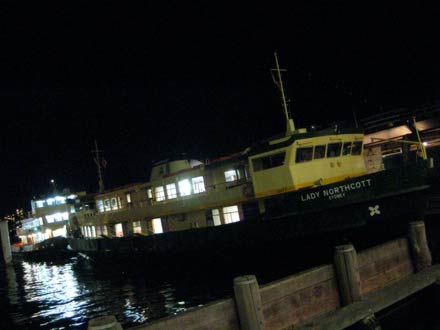 It's been 4 years since I took a trip in one of these around the harbour.
The final Saturday was spent at the Jenolan Caves and there'll be another lot of photos coming through for that…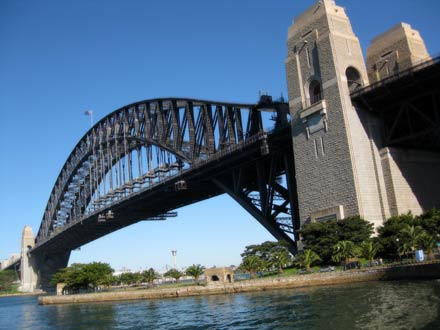 Sunday was spent north of the harbour.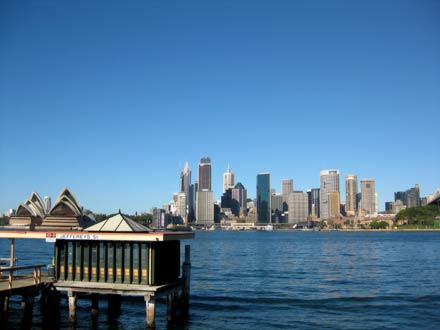 The view of CBD from under the Sydney Harbour Bridge.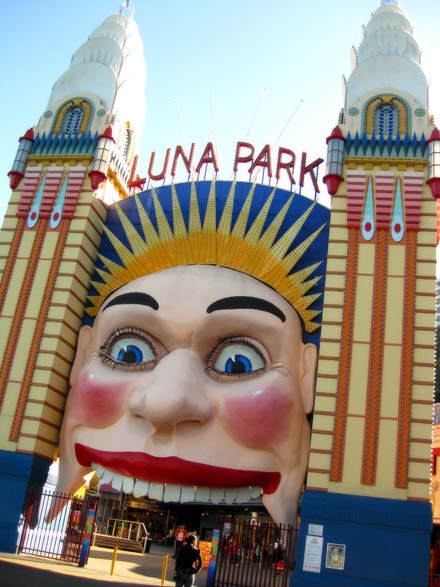 Luna Park.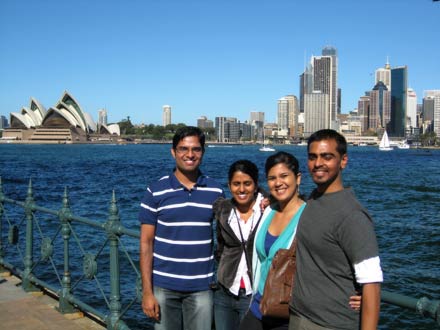 Renu and I met up with her cousin and Pat.
Breakfast was at Ripples. We stayed there until it was almost lunch time.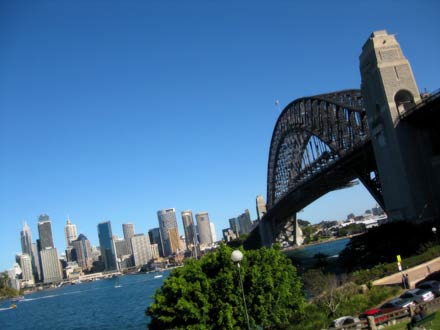 I took this shot on the walk back to Pat's.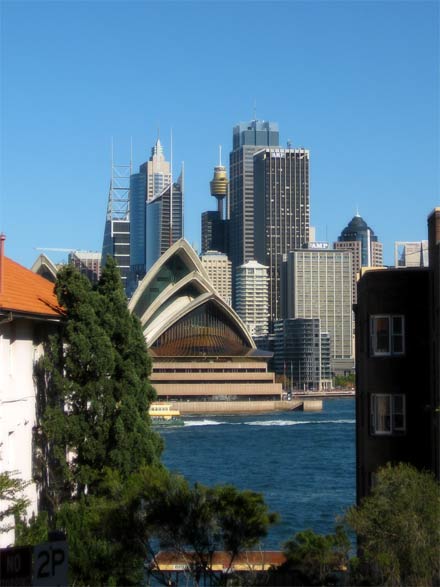 The view from Patty's place…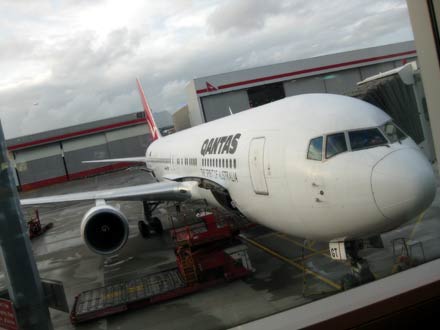 The final day of my first month was on a Thursday. I was a the airport on my own and went exploring around Terminal 3. I got to see a few 767s being pushed back…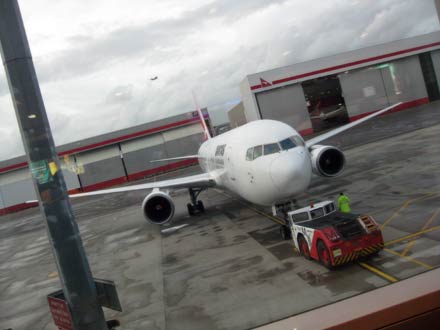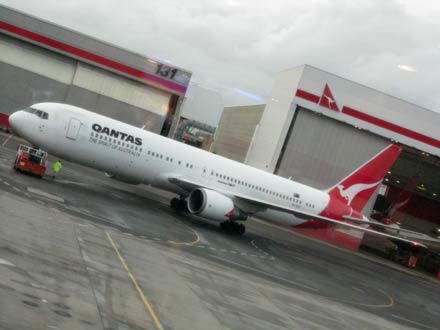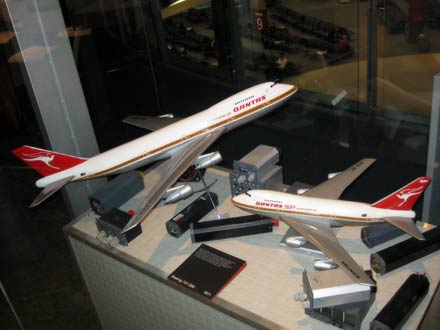 Tucked away near gates 9 and 10 was the Qantas Heritage Collection. It has been running for nearly five years, but this was the first time I had noticed it.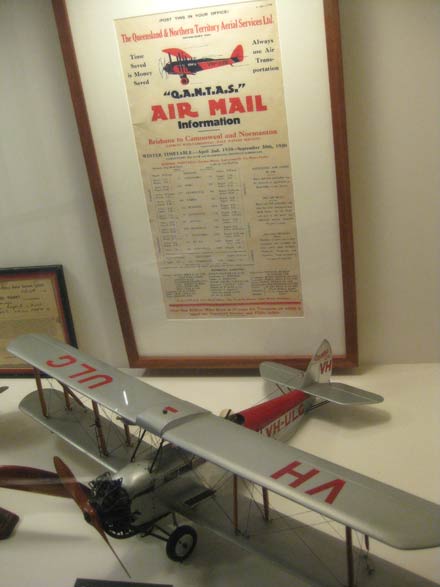 An amazing model of the Qantas Avro. They have a life sized replica near the security scanning area.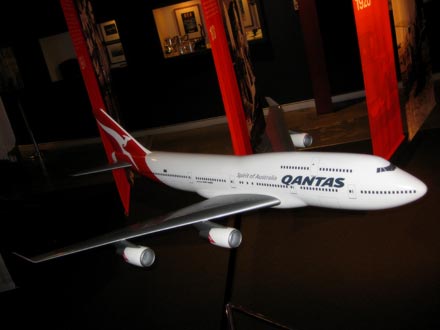 The largest model on the floor was that of a Boeing 747-400.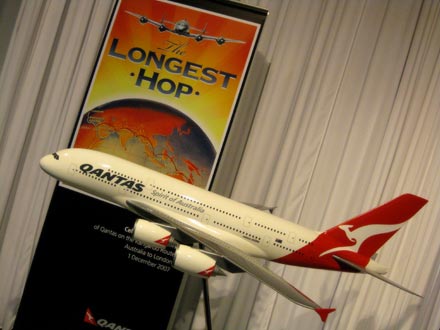 My Friday evening flights let me see two of Qantas' 3 Airbus A380s get ready for their trips of Singapore and Los Angeles.
The end of the first stint coincided with a spectacular sunset on an otherwise grey day.
THE PAGES
Curry News Network
Latest Entries
Report Archives
Latest Race Updates
Links