2009 Mothers' Day Classic
10th May 2009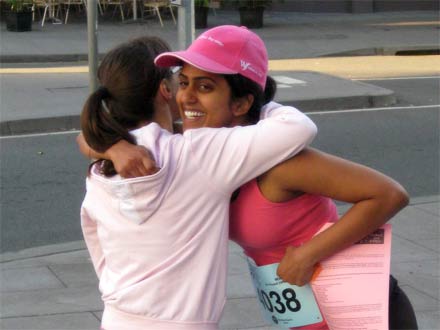 It was Mothers' Day and as usual I was all set for the Mothers' Day Classic. This time there were a few of us and we all met up prior to the event at Grey St.
The girls disappeared once I returned from the car, so I figured that I might as well listen to what the pollies had to say.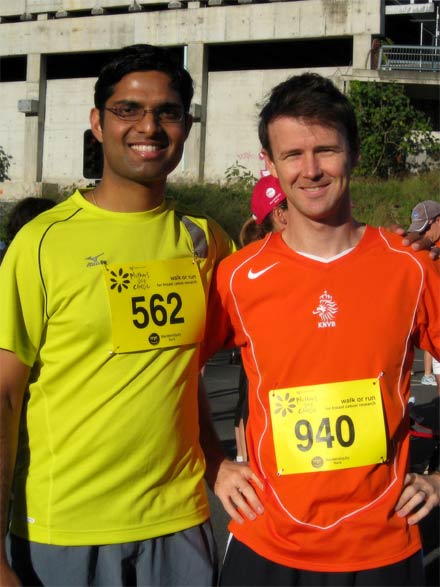 I bumped into John at the start line for the 8km. Delphine had already gone in the 4.5km race and I could only assume that Renu and Mel made it off as well.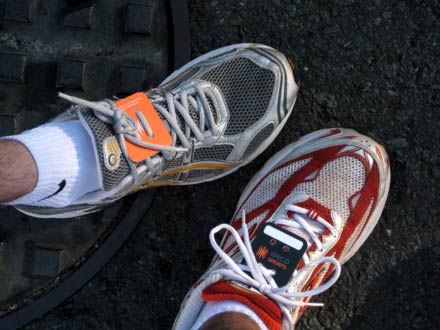 Can you tell which one of us two tied the timing chip the correct way?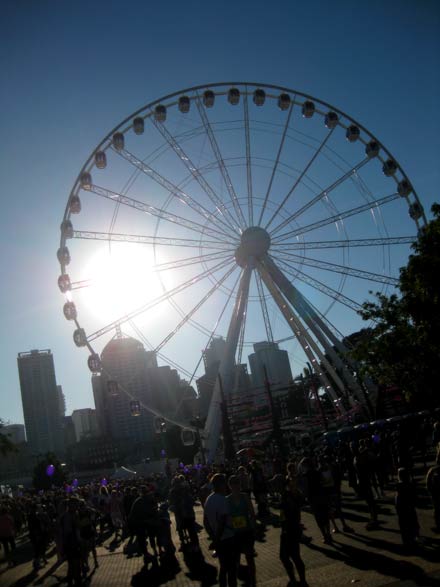 Circles in the sky.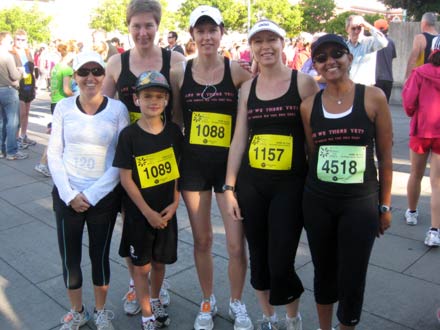 Yaams' gang were all well co-ordinated. No, we are not there yet!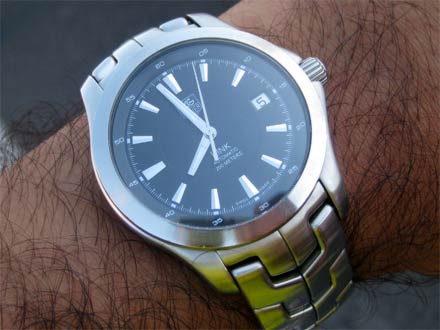 My watch was a minute slow. The 8km runners were let go at 0800.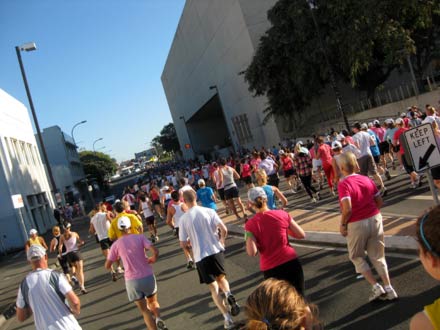 Oh, they've started already! I took my shot and worked my way to the start line.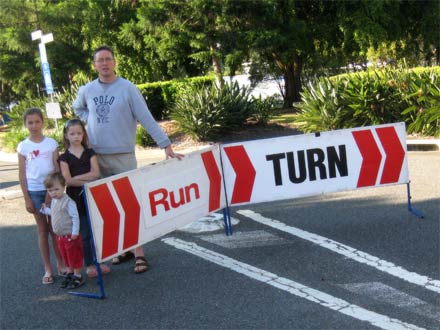 The turning point wasn't the halfway mark!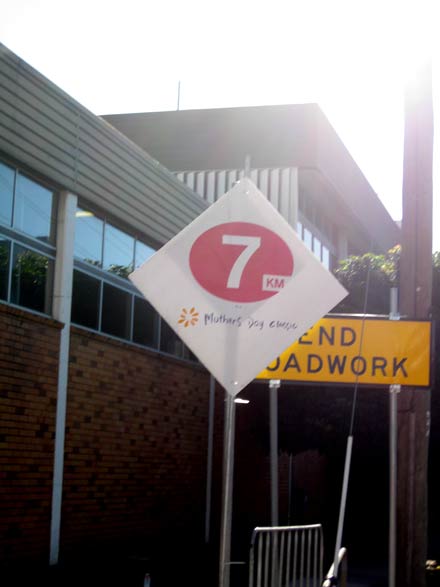 The distance markers weren't as clear this year compared to previous years and I was glad to see the final kilometre approaching. I had caught up to John just past the Gallery of Modern Art as his busted foot from the week slowed him down towards the end of the race.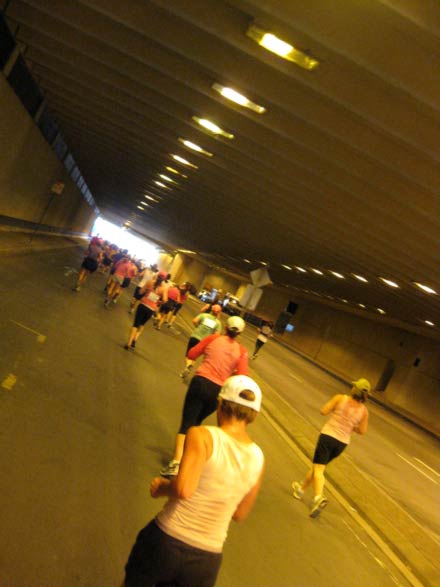 I love the tunnel section; from here the finish line's only a sprint away.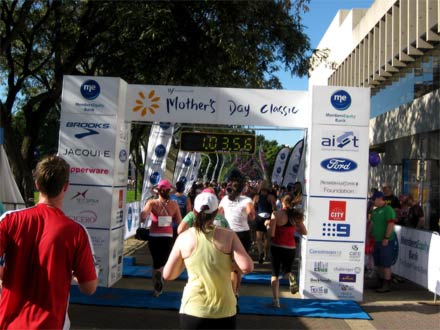 Over the finish line in what I estimated to be a time of a smidge less than 50 minutes.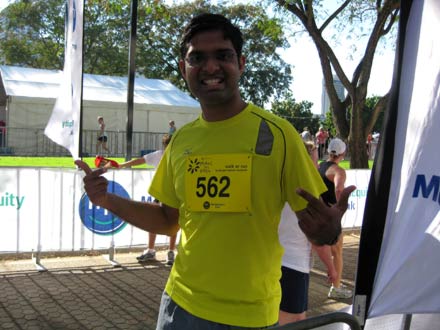 I didn't die! This was the first proper run since the Twilight Fun Run. I've got to try and get the running back into the weekly routine…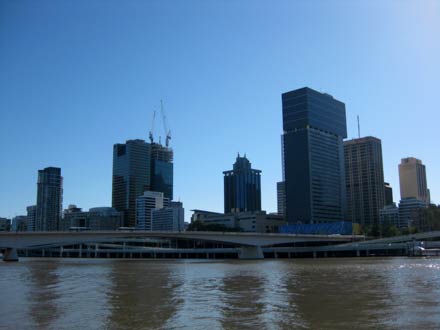 Good morning Brisbane!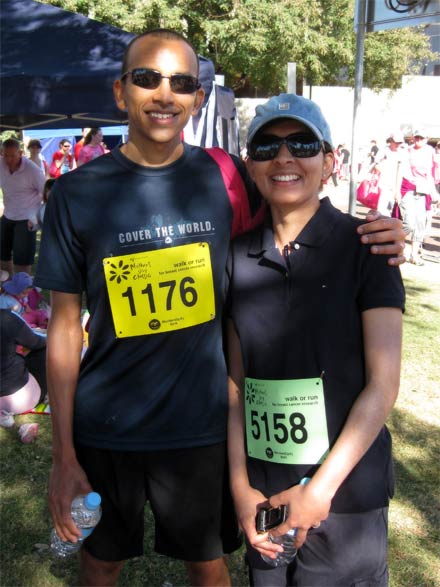 I had walked around the area long enough for Inthika to finish the 8km walk. Chamira had blitzed the 8km in just over 30 minutes and had a lot of waiting around to do as well.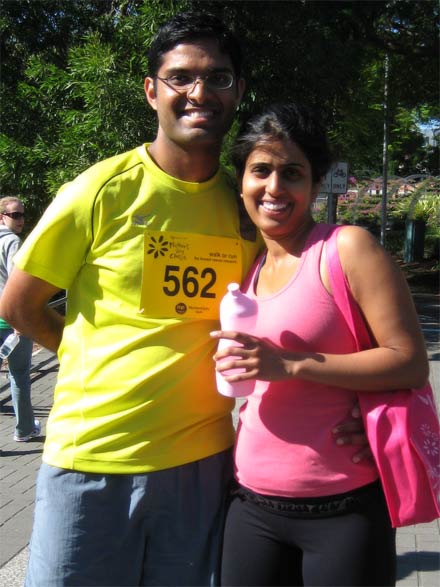 Found her- Renu had decided to wait at the car, but she eventually made it back to South Bank.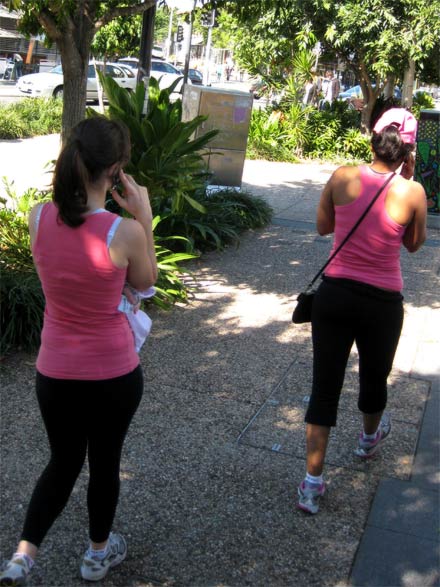 The girls hit their phones in unison once we reached West End- moms were about to be interrupted…
After running around the circuit, then running around looking for where everyone had wound up, it was time for some serious breakfast!
And Happy Mothers' Day to all the moms!
THE PAGES
Curry News Network
Latest Entries
Report Archives
Latest Race Updates
Links