The Chad's Birthday
9th May 2009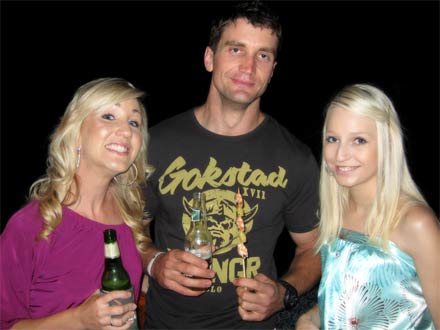 Chaddy had clocked up another year on the 6th of May and his entourage decided that Saturday was the perfect time to mark the occasion.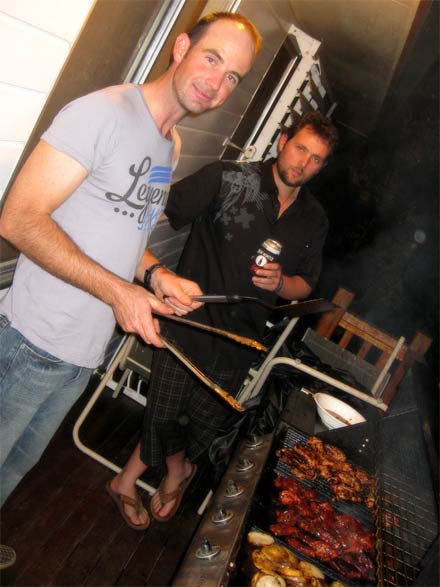 John do you really know enough people to go through that much meat? Ok, just checkin'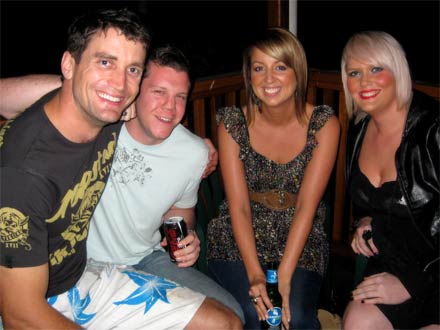 There was definitely a Blakey and an Andie in this line up. Everyone forgets the name of the third Musketeer.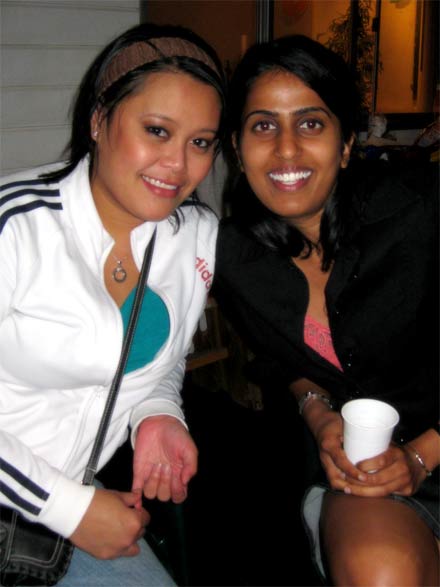 Nina and Renu.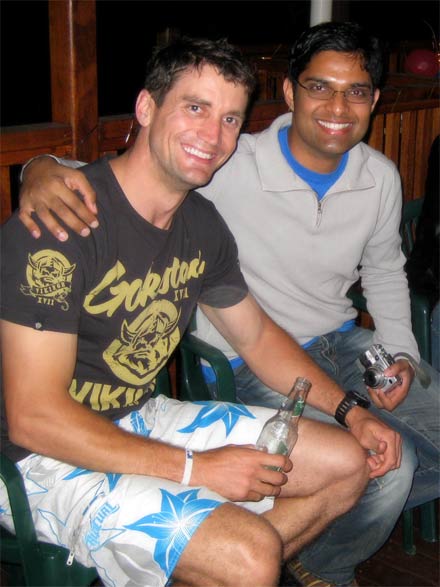 The Chad and I.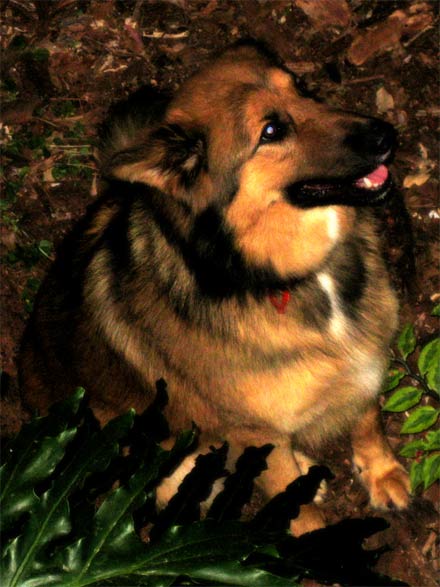 Themie was on bouncer duties.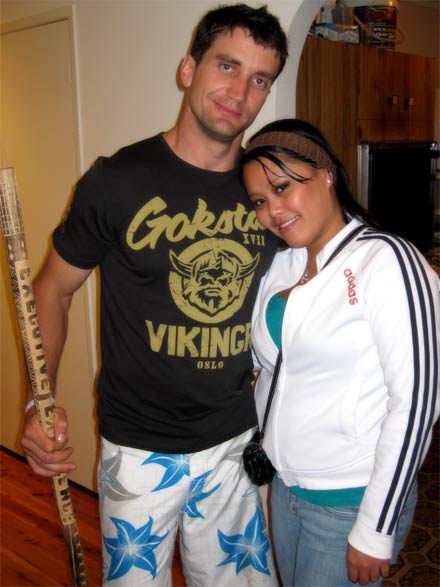 Nina next to the remarkably lifelike Chad statue.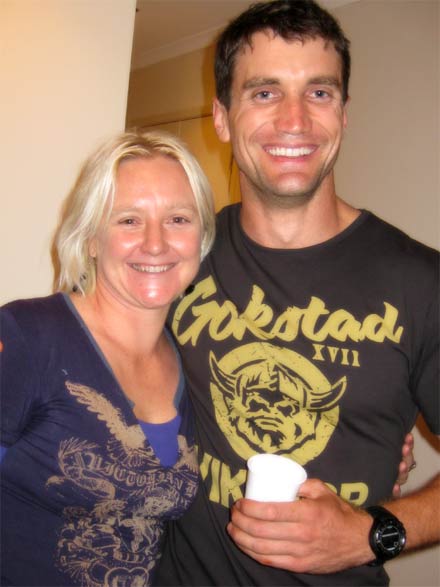 John and the early escapee.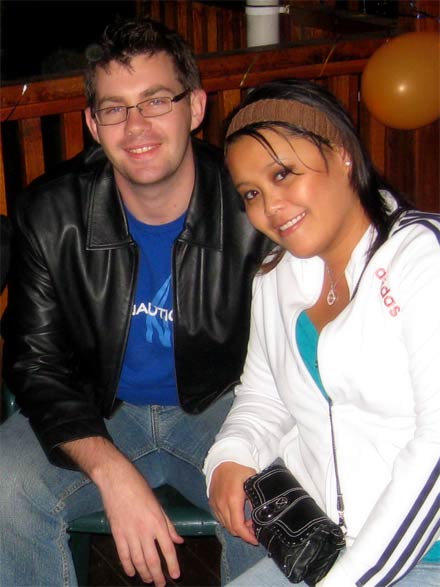 Mick was on DD duties, but Nina wasn't able to fully take advantage of the situation.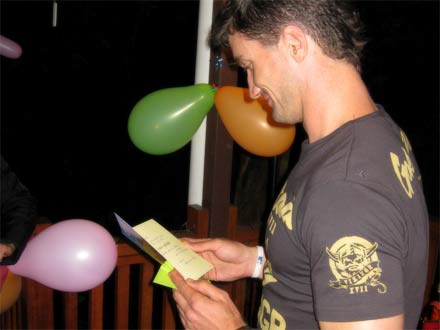 Happy Birthday, blah, blah, blah… Can I open the pressie yet?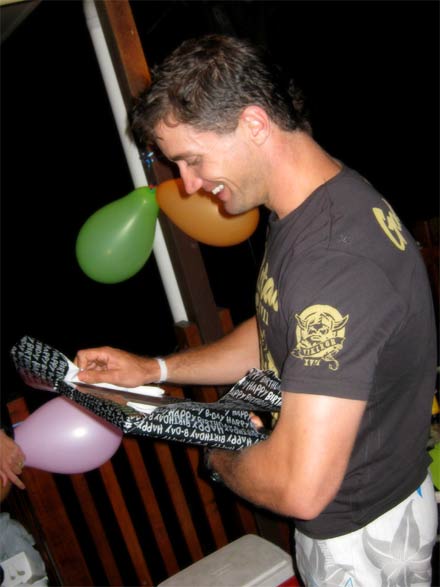 Struggling with the wrapping.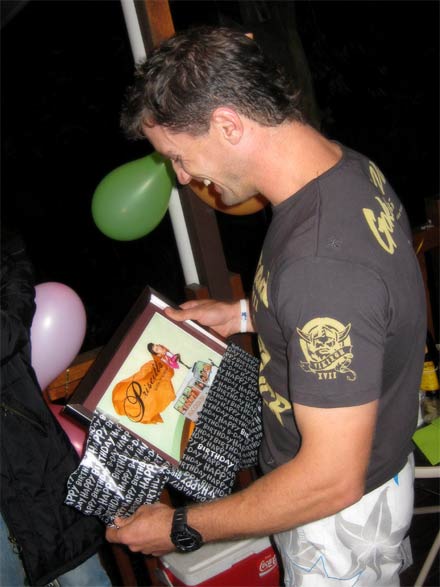 The shock!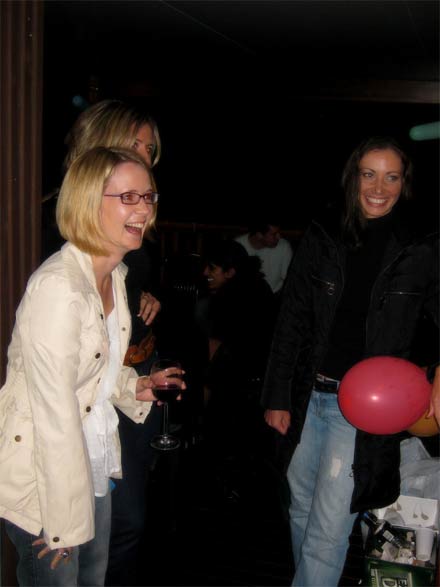 The entourage loved the reaction.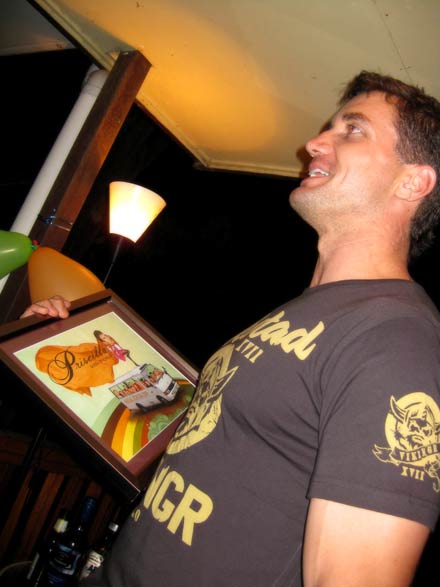 Orright, who did this?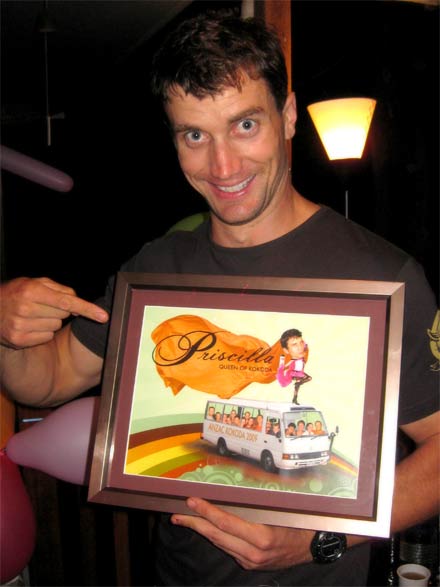 Priscilla with her photo.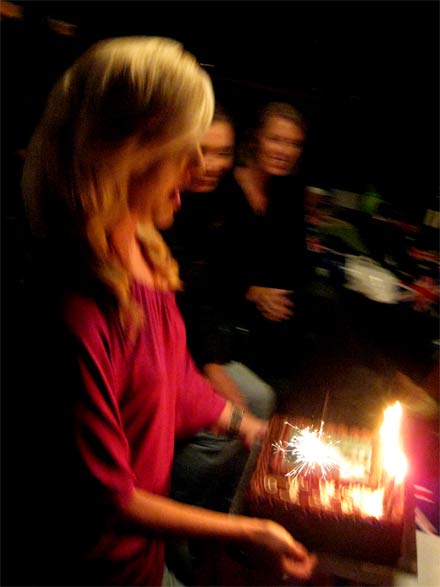 Make way! Cake coming through...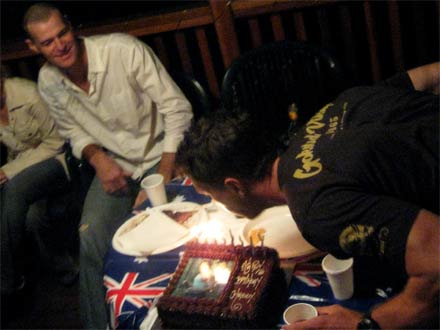 The lungs were still healthy for their age evidently.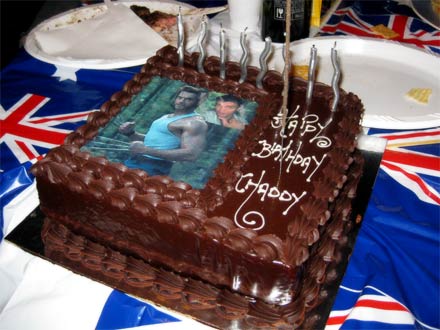 The Chad's cake features a photo of himself next to Wolverine.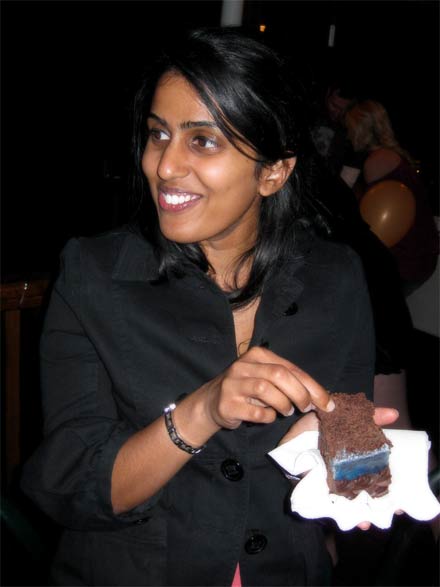 Sporty Spice got Mr Jackman's tush.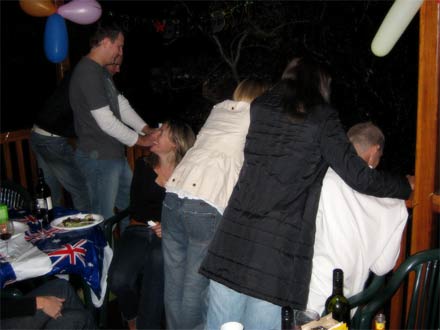 Everyone suddenly shifted to the side of the verandah.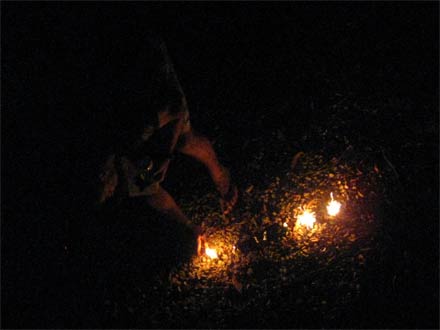 Initially all it looked like was John starting a bush fire…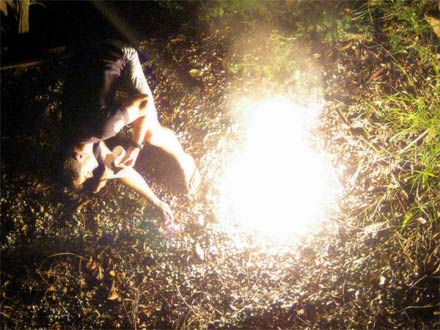 We have lift off!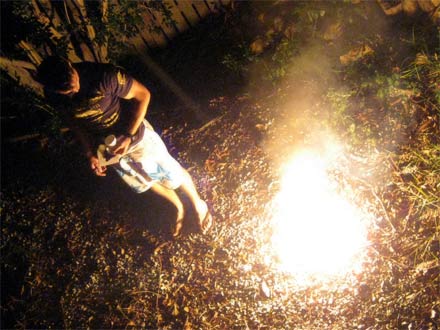 He ran out of ammo moments later.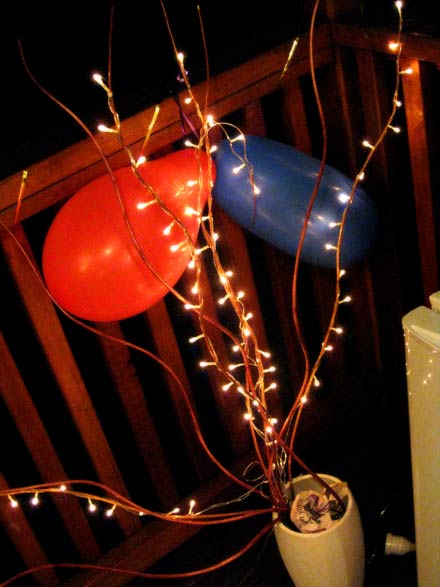 Does anybody else see Pamela Anderson in this?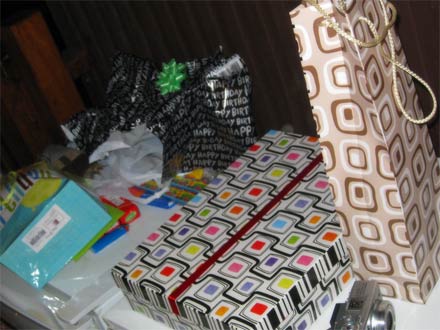 We had to leave a tad early cos of Mothers' Day Classic on the next day, but first we stuck around to see what it was that Nina got the Chad/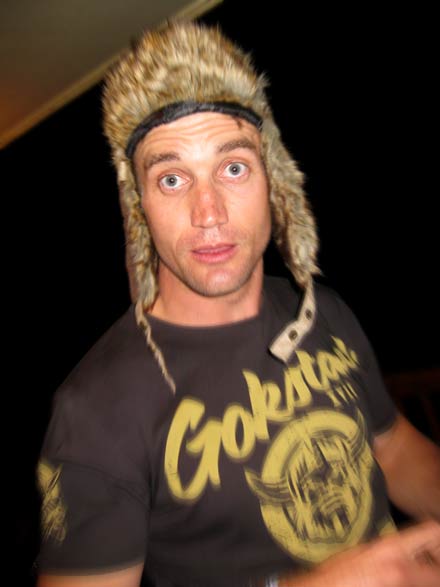 HAPPY BIRTHDAY, CHADDY!
THE PAGES
Curry News Network
Latest Entries
Report Archives
Latest Race Updates
Links